Everyone loves a remote control toy, don't they? My boys are no different – they love anything to do with cars and transport so they were very happy to be testing out a Monster Smash-Ups remote control car which we were sent recently.
Monster Smash-Ups Viper Monster Truck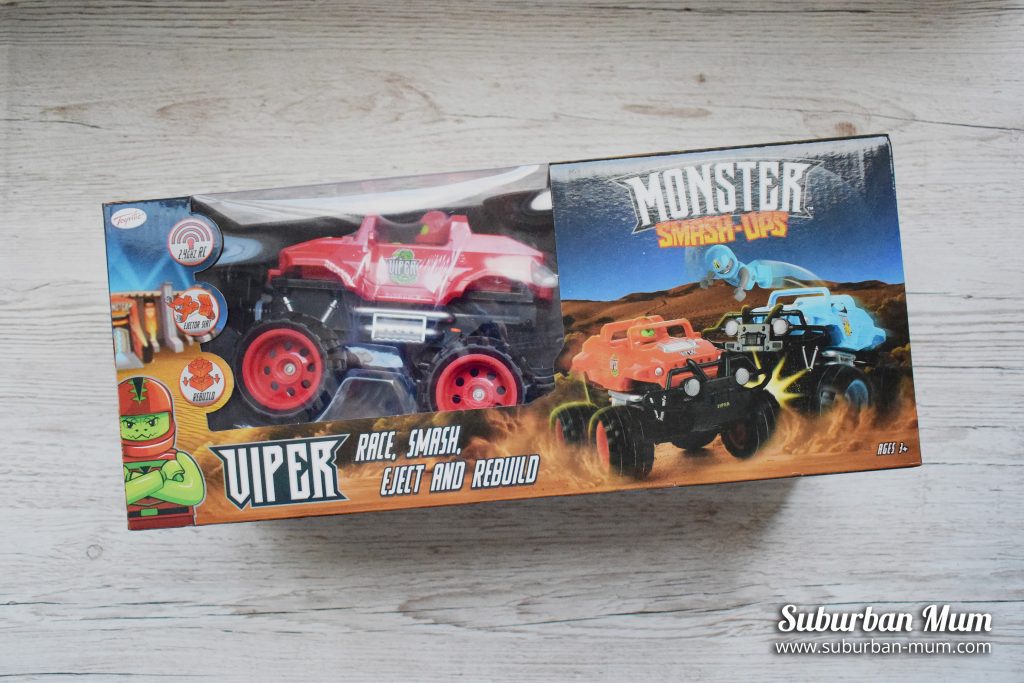 The Monster Smash-Up truck comes in three different colours and characters: Vicious Viper, Raging Raptor and Rowdy Rhino. We received the Viper in red which was perfect as red is M's favourite colour!
Its chunky design can be taken apart (a bit like LEGO) and put back together again. It has realistic monster truck suspension too and can tilt and turn. Best of all, it comes with a plastic figure that is ejected out of his seat when you crash the truck!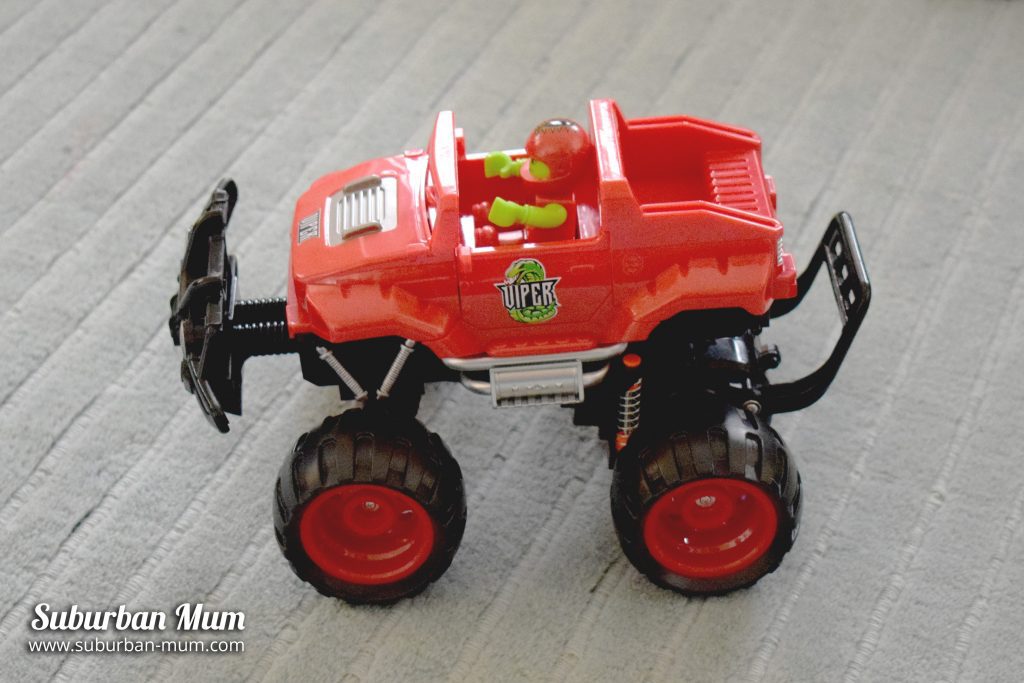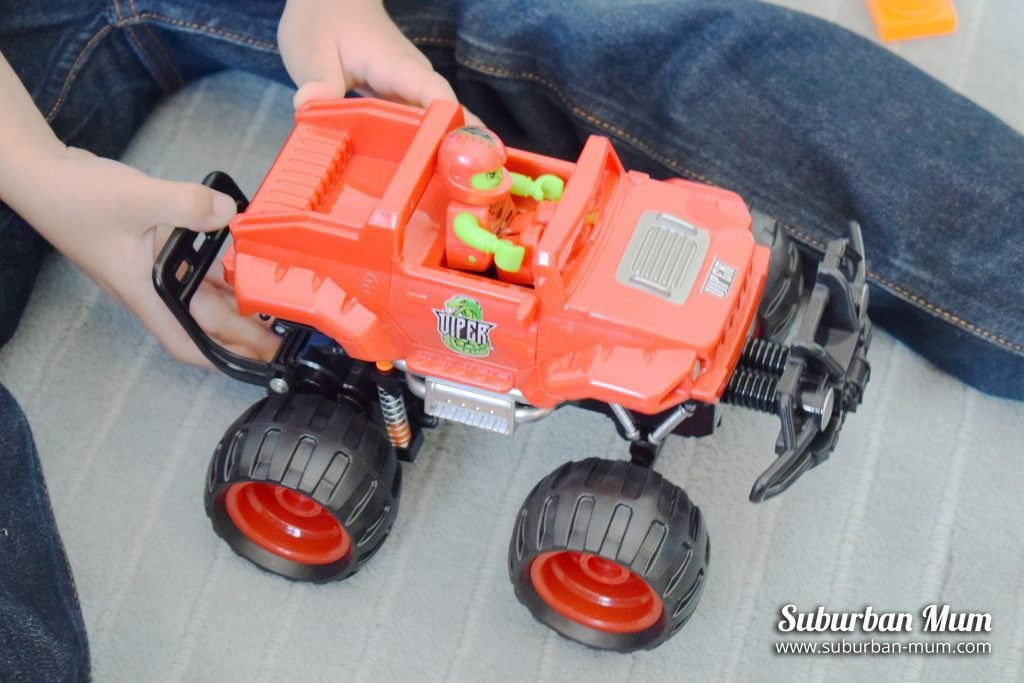 The Monster Truck is rechargeable via a USB lead and takes around 20 minutes for it to be fully charged and gives around 90 minutes of use. The remote control is easy to use with two toggles and requires 2 AA batteries which aren't included, so be sure have some available so your kids won't be disappointed that they can't play!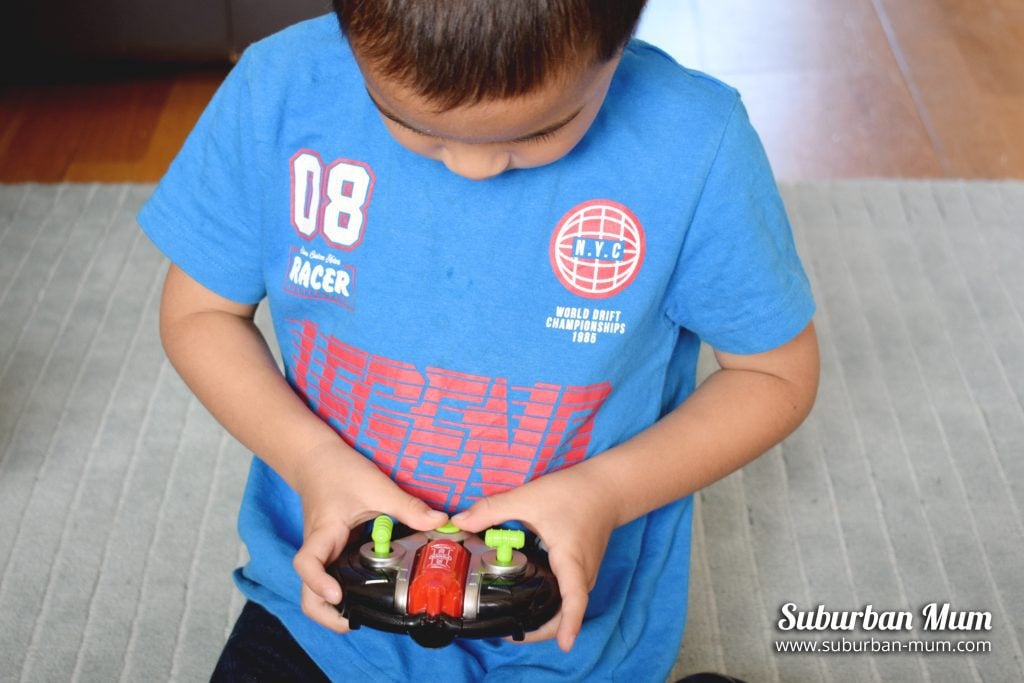 The boys have been playing with it regularly and so far, the AA batteries have not yet needed to be replaced. There's a good range on the remote control and the truck can go as far as 15 metres. You can also race and battle with other trucks too.
The Monster Truck also plays sounds of a start-up engine when you switch it on, you can also hear the roar of the engine as you manoeuvre the truck, and of course, crash sounds when you crash.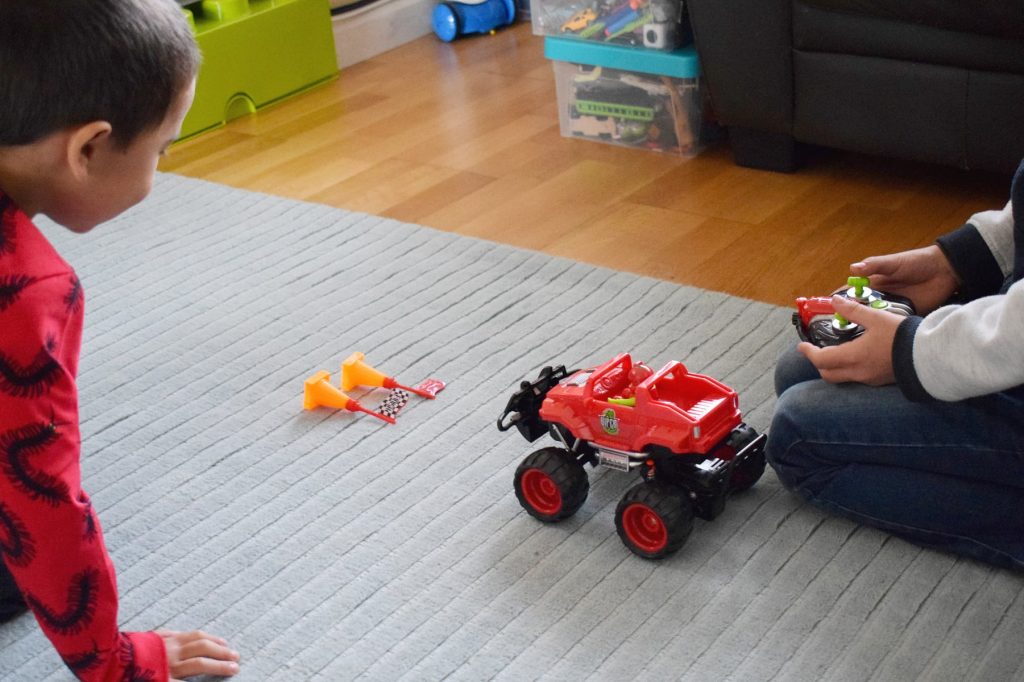 I have to be honest, the sounds can be a little repetitive and a bit noisy so it would've been great to have a volume control. However, the boys are obviously not fussed about that at all.
With its sturdy design, you needn't worry about the monster truck breaking as it's very robust. You may want to keep an eye on your skirting boards though!
The Monster Smash-Ups Monster Truck is suitable for children 3+ and I think it would make a fantastic gift for Christmas. We're looking into buying another so the boys can race together!
[amazon asin=B071X6SRKP&template=iframe image2]
|*We received the Monster Smash-Ups Monster Truck for the purpose of this review. This post contains Amazon Affiliate links.
You might also like: