Welcome back to another week of My London. A guest series where my fellow bloggers share their favourite things about London. This week, we have the lovely Amy from All About A Mummy.
---
What do you love most about London?
I love the variety of people. We went up to London between Christmas and New Year and my daughter commented how people in London all speak with different accents and she is right, London is a melting pot of all different cultures.
What's your most favourite memory of London?
My graduation at Queen Elizabeth Hall on the South Bank then a family trip on the London Eye. It was a really special day.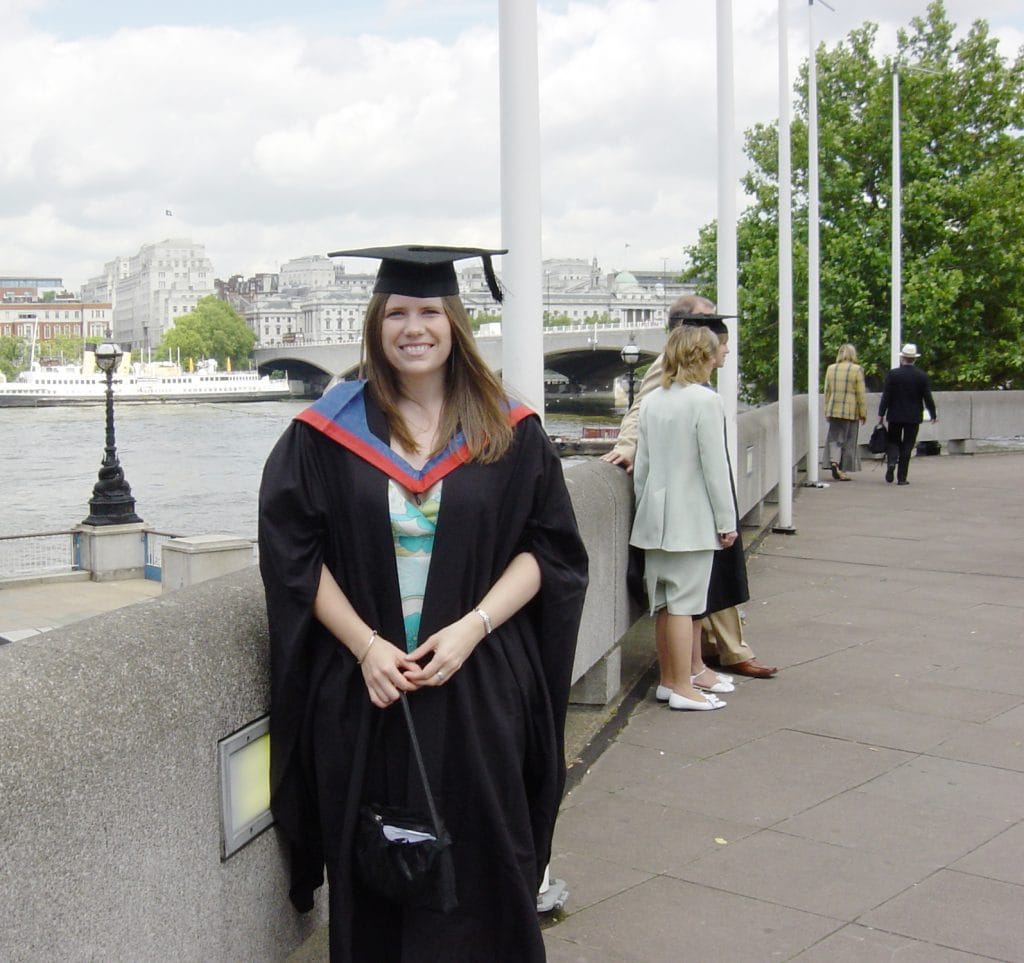 If you had to pick one iconic building in London what would it be?
The Natural History Museum is my favourite London landmark. The architecture is just astounding. It is one of the most beautiful buildings and I never get bored of looking at it.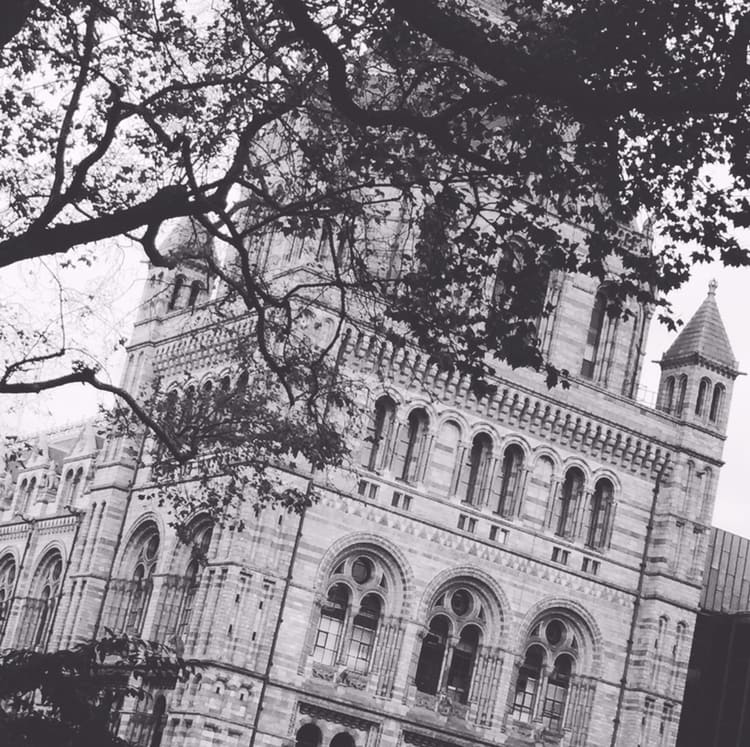 If you could recommend one place that's off the beaten track and away from the hotspots for someone out of town to visit where would it be?
Not exactly off the beaten track, but try The Prince Charles Cinema off Leicester Square. It shows loads of old movies on the big screen and more obscure titles.
Best place you've eaten in?
Probably Gaucho Piccadilly. The Ceviche was unbelievable and I've never eaten better steak.
The last theatre productions/show or concert you went to or would like to see?
We went to Disney on Ice at O2 in December with the kids. Haven't been to the theatre in ages but we really want to see The Play That Goes Wrong.
Favourite place to visit on a night out and why?
I'd start with a Champagne cocktail at Vertigo 42 which has amazing views over London. It is no longer London's tallest building but it holds special memories as we went here on our first wedding anniversary 10 years ago this Summer!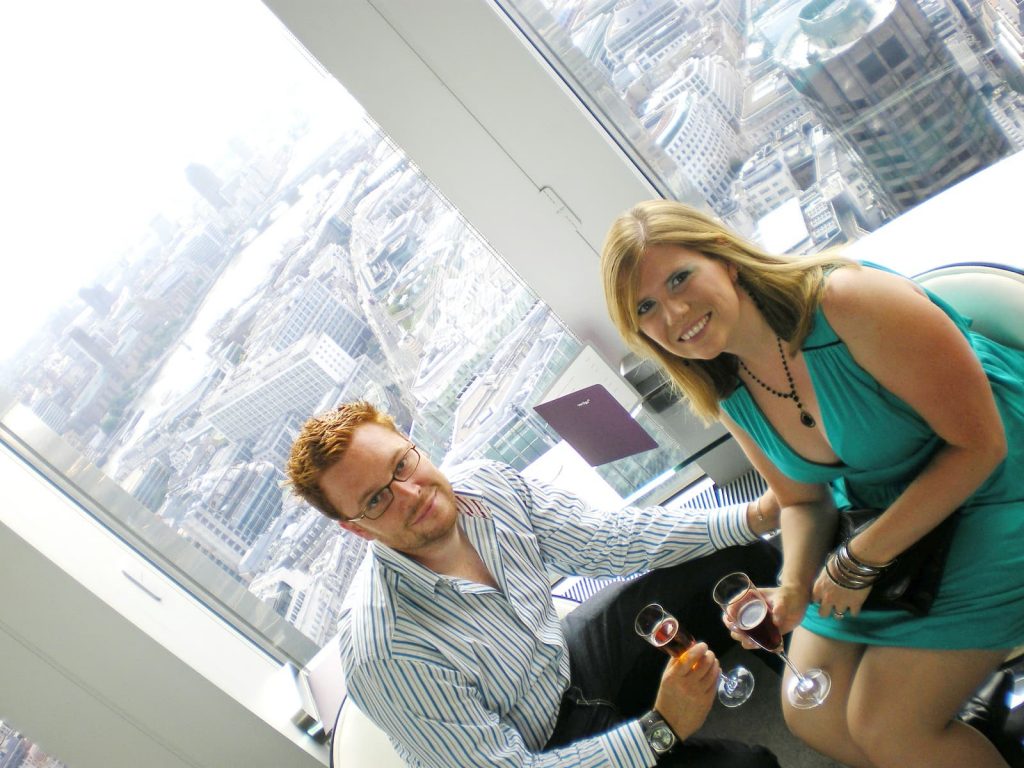 If you live in London, how long have you lived there for? If not, what makes you visit time and time again?
The buzz. You just don't get it anywhere else.
And finally a bit of fun – write the first thing that pops into your head!
L is for….. Leicester Square
O is for…. On the Thames
N is for… Nelson's Column
D is for… Docklands
O is for… O2 arena
N is for… No. 10 Downing Street
---
Amy, (All About a Mummy) is a wife and mum of 2 little girls age 7 and 4yrs. She blogs about the things she loves: family, home, books, cooking and crafts.  Amy spent her late teens and twenties living in Wimbledon, South West of London. These days she lives in Surrey but regularly travels into London at weekends with family or to meet friends.
You can find Amy online: