There's nothing I love more than curling up on the sofa with a good book. It can be hard to switch off after a day of work, sorting out the kids and the dreaded chores, but in the evening, I can disconnect from my phone and delve into a good book to escape for a bit and relax!
What if I told you that you could settle down with a new book AND enjoy ready-made cocktails thanks to NIO Cocktails?
About NIO Cocktails
NIO Cocktails have been pre-mixed with premium ingredients and are delivered straight to your door in a handy letterbox package. They can be easily enjoyed anytime and anywhere, taking the stress out of attempting to mix your own cocktails. With NIO, you'll be enjoying amazing cocktails every time.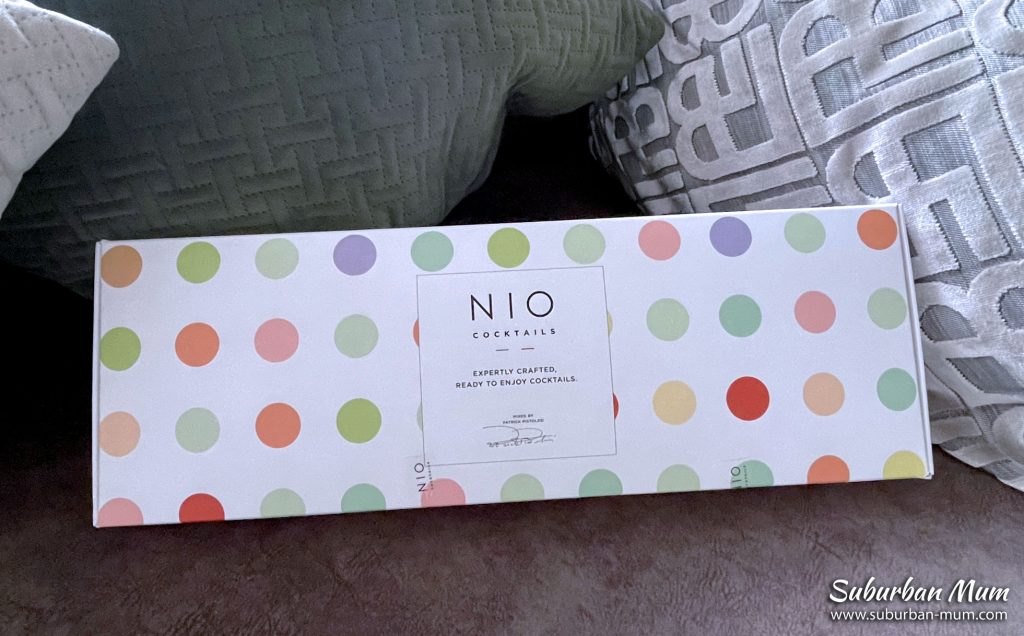 NIO Cocktails 'Sip and Read' Collection Box
NIO has partnered with Penguin Books to bring us a special 'Sip and Read' Collection Box. This comes with the Sunday Times Bestseller 'The Giver of Stars' by Jojo Moyes as well as three NIO Cocktails:
Cosmopolitan (22% vol)
Margarita (27.2% vol)
Negroni (22% vol)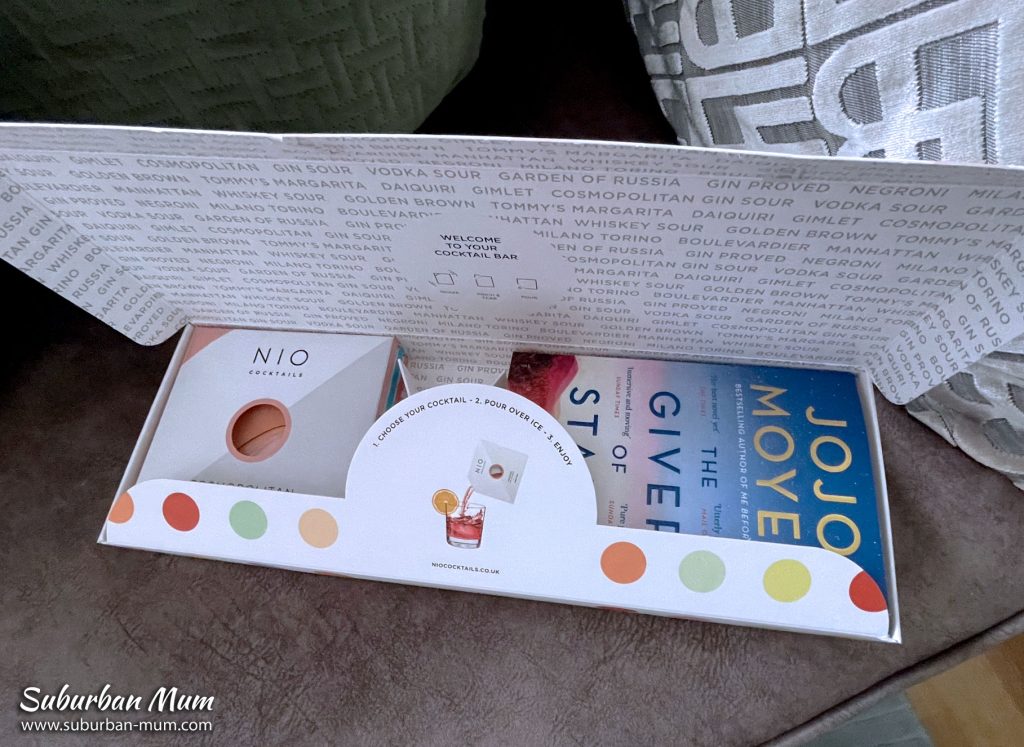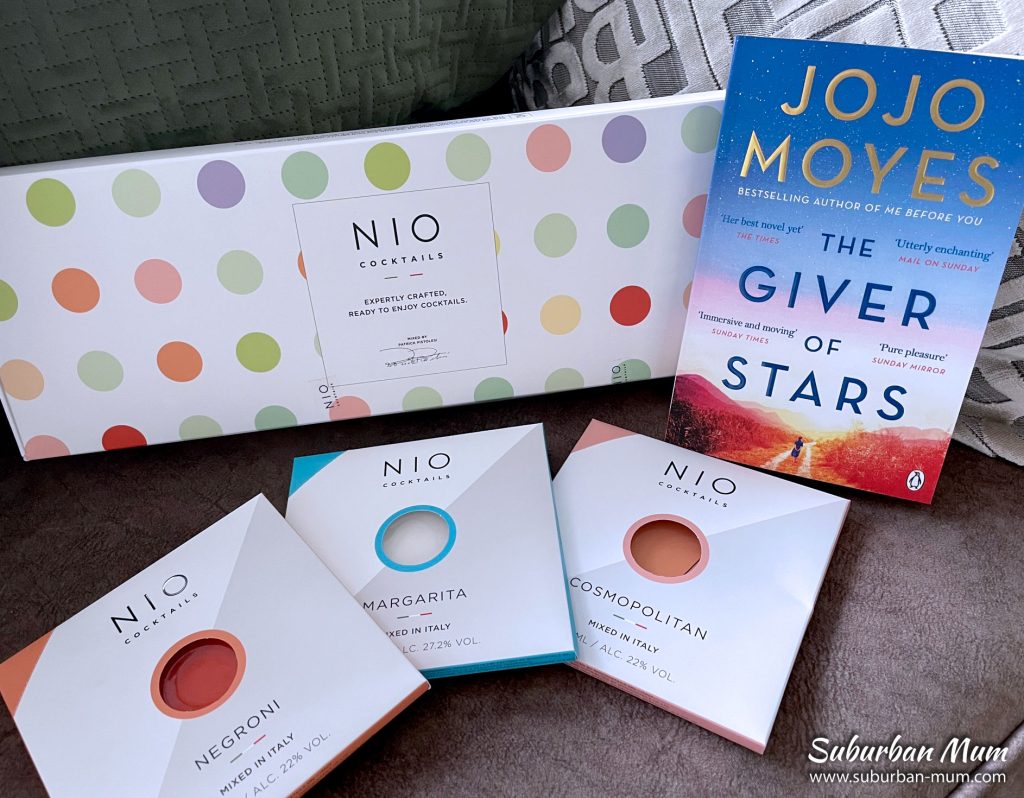 Each cocktail is packaged individually in colourful square cardboard boxes. To open, you simply tear off the corner of the box and pour it into a glass over ice – it's that simple!
My 'Sip and Read' Collection Box arrived in bright, colourful packaging, and I just knew I was in for a treat. I've wanted to pick up a new book, so timing-wise, this was perfect. I waited until Friday night, when the boys were busy watching football, to carve out some "me time" so I could enjoy my book and cocktail in peace.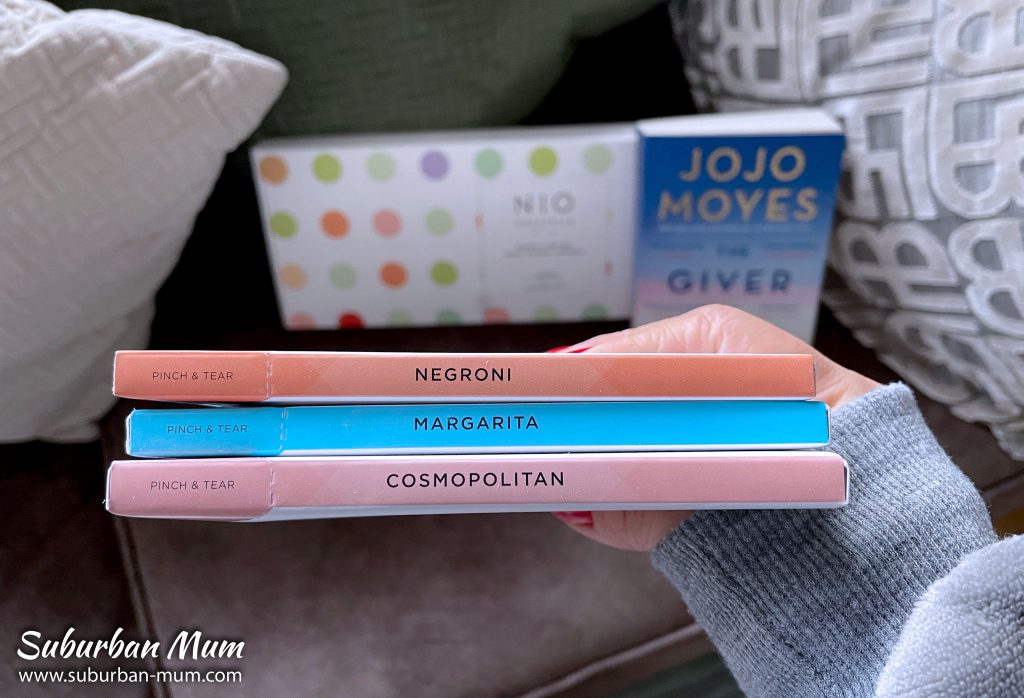 I'm really enjoying the book so far, I tried the Cosmopolitan first, which was really refreshing, and I am looking forward to sampling the other two.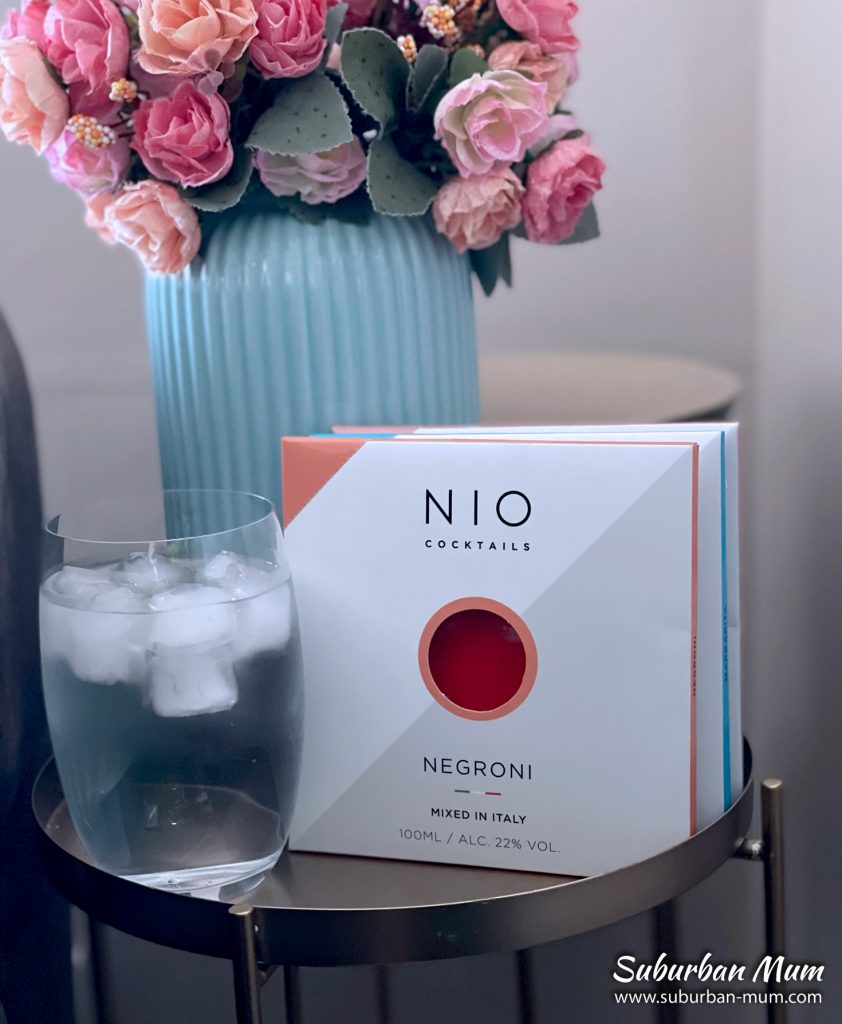 NIO Cocktails also offer other special collections. With Christmas around the corner, you might like the sound of their Christmas Sharing Gift Box or 12-day advent cocktail box. They would make lovely gifts, and knowing they are letterbox size you won't need to worry about how they will be delivered.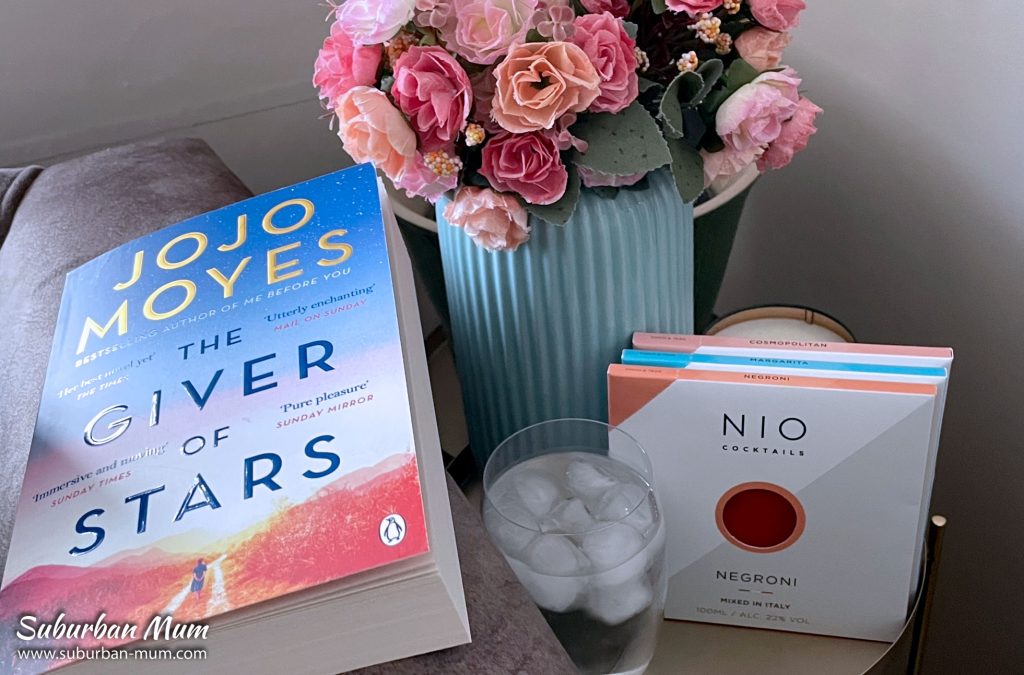 You might also like: