Waaa!!! Time is going way too quickly for my liking! How are we into December already? I feel so disorganised with Christmas at the moment. Usually I have at least wrapped up some presents and started writing Christmas cards and am looking forward to decorating the house, but this year…. I just seem to be behind with everything and constantly trying to catch up.
Anyway, so you will have noticed this post is late but here's a little look back into my favourite five of November.
 1. Trip to Hamburg
This had to be on the top of our list for the month. We took the boys on a long weekend to Hamburg to visit their Uncle Detlef who lives out there. It was nice to get away before the madness and mayhem that December usually brings. This was the boys second time to Hamburg only this time round with M being a little older we had a little less baggage to take with us. The boys absolutely LOVED their break as did we and have not stopped talking about Germany and all the trains they saw… which brings me nicely onto number 2…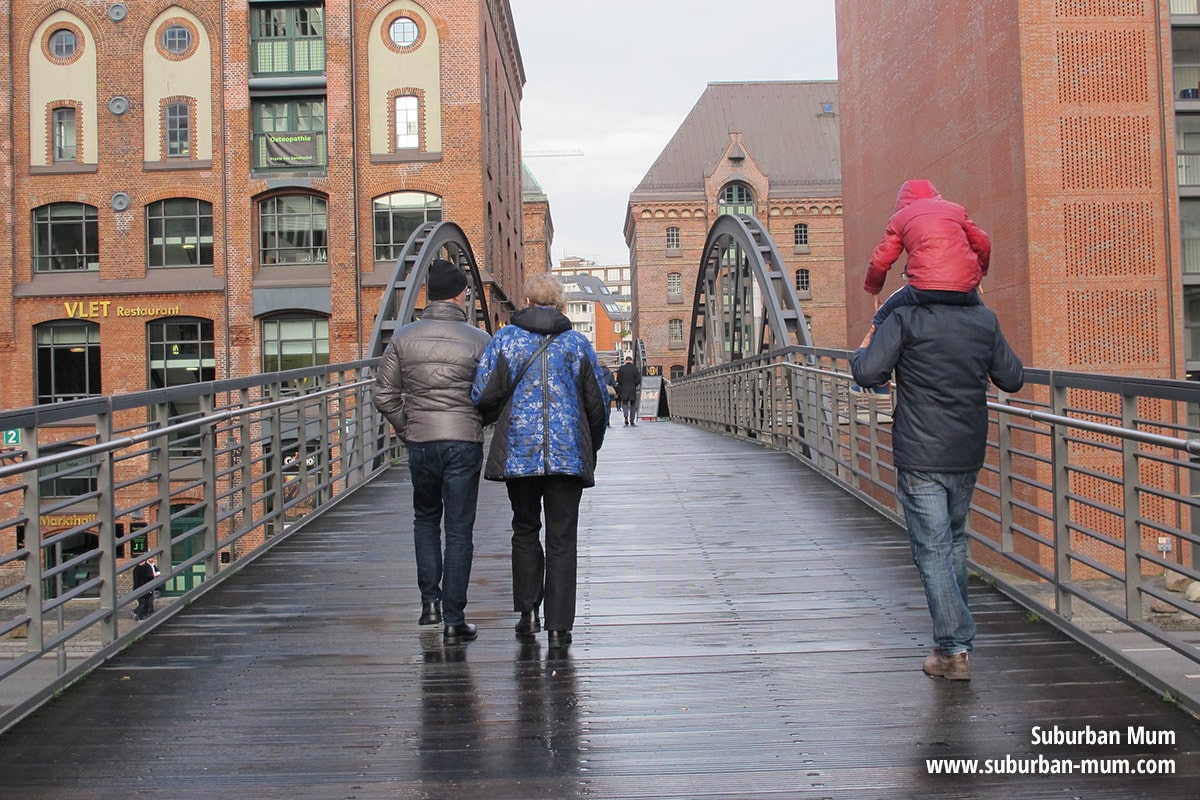 2. Double Decker Train
Without a doubt the main highlight of our trip to Hamburg was the train ride we took on a double-decker train to Lunenburg. The boys were in there absolute element! E has now very specific instructions for next time. He would like to go on the Intercity-Express (ICE), one of the fastest trains in Germany and Europe!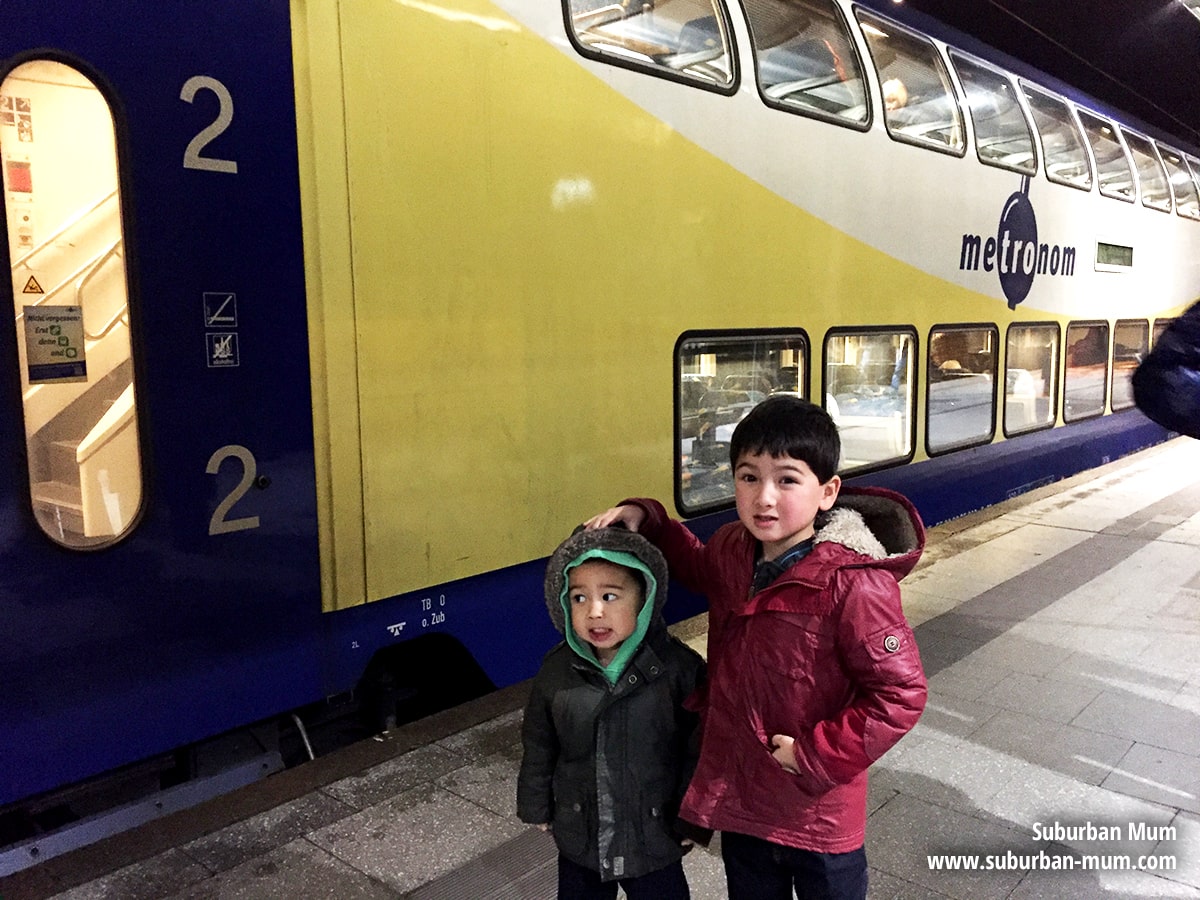 3. LaplandUK
Although it was still technically November, last weekend we took the boys to see Father Christmas at LaplandUK. It was quite simply, amazing! After four years of visiting Garden Centres and other places for our yearly visit to see Santa this blew everything we have been to out of the water. They got to make toys in the toy factory, decorate gingerbread with Mother Christmas, ice skate, pet huskies and see reindeer as well as the big finale of meeting Father Christmas himself.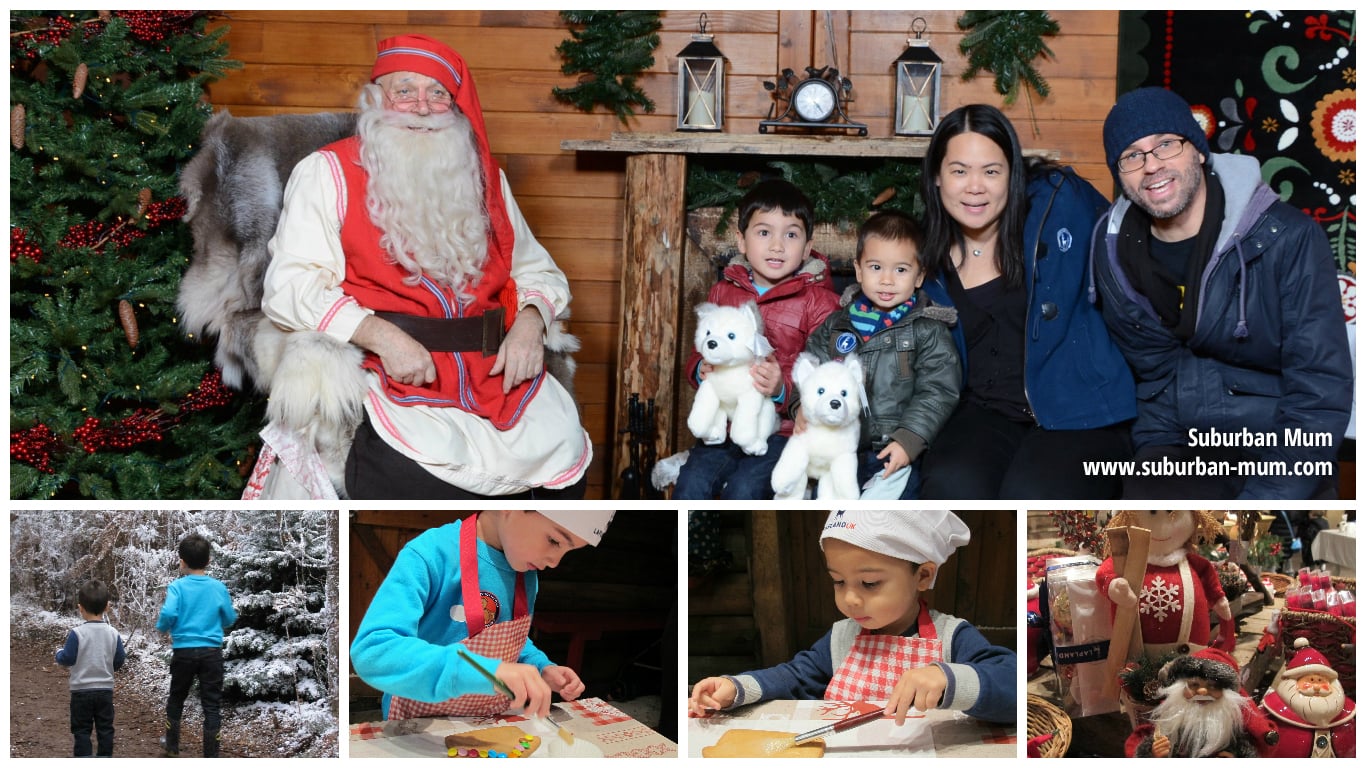 4. Nursery Walk
When E was at nursery I never got to help on many trips or local walks as I always had M with me. Now M is at the same nursery I have been able to volunteer and so I helped out on a lovely autumn walk a few weeks ago where the children got to have fun walking knee-deep in leaves, wave to the buses that went past and spot the post box. It was so nice to see M in his nursery environment. He still doesn't really talk about who he plays with when he's there so it was nice to see him interacting with the other children.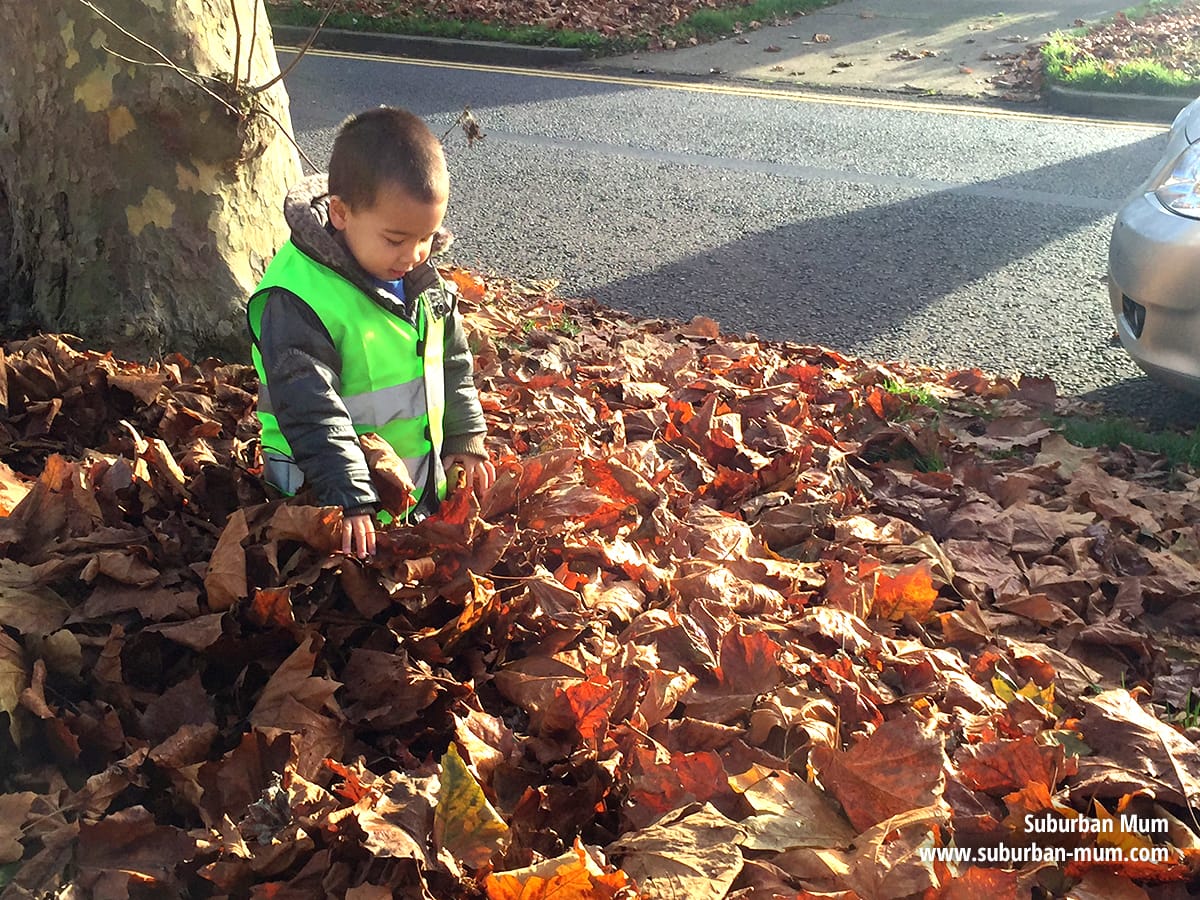 5. Tots Score
I was working away on my blog one evening when I suddenly noticed that my Tots 100 badge had changed. Tots 100 is a chart of UK Parent bloggers and every member is individually ranked. There are over 8000 blogs on the list and I am currently in the Top 500 which is just amazing! My score has been steadily going up each month ever since I joined over a year ago and making the Top 500 makes me really really happy. I'm not sure if I will get to stay so we'll see!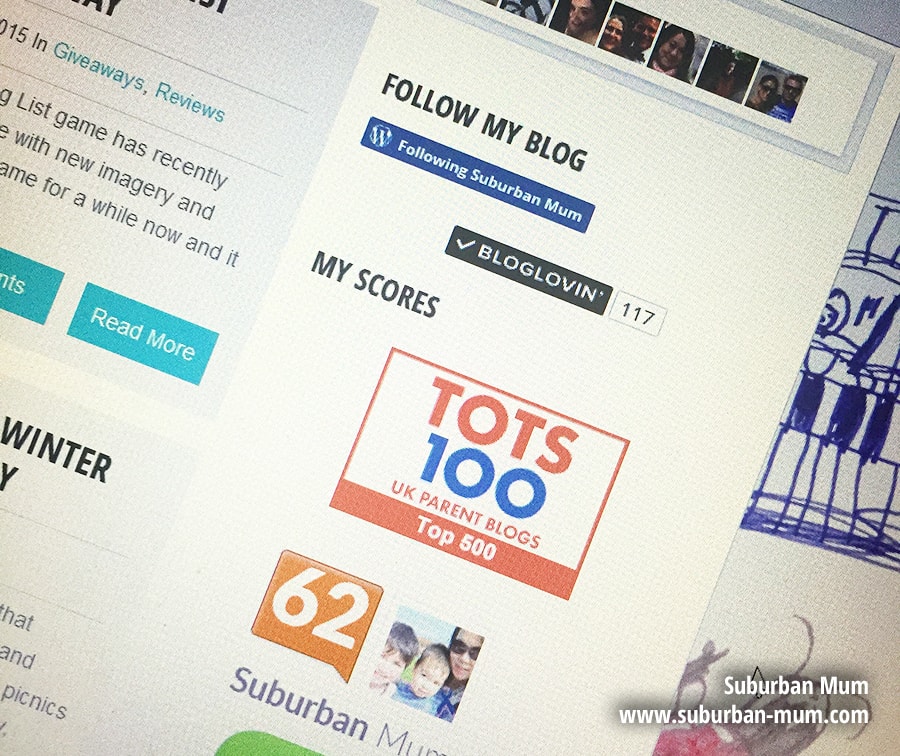 That's our favourites for November – what were yours?
Linky rules
Each month I will list five things that my family and I have been into – be it a favourite song/band, new programme on tv, item of food, gadget place(s) we have visited etc…
You are very welcome to join in and do the same OR post any of your own favourites – pretty much anything goes.
Please grab my badge (below) and add it to your post, or link to me via a text link
Post your link at the bottom of this page
Use the hashtag #OurFaveFive on twitter and tweet me @suburb4nmum with the url of your linked up blog post and I will RT
Leave me a comment and I will comment on each post linked up
The linky will open the last friday of each month
That's it – enjoy! I hope you find some new things to try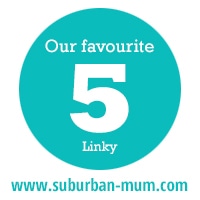 Copy and paste this HTML code onto your blog post:
*By linking up to Our Favourite Five you are also agreeing to receiving a monthly reminder email. Your email will NOT be used for any other purposes.

[inlinkz_linkup id=588758 mode=1]