The boys have always had some theme for their birthday parties. We've had Mickey Mouse, Dinosaurs, Spiderman, Sharks, Thomas, Minions and Minecraft to name just a few. This year for my youngest son's 6th birthday, the theme was Pikachu. They've become completely obsessed with Pokemon of late and watch it every day, so a Pikachu themed party was inevitable!
I like to challenge myself when it comes to birthday parties. You know, they give me way too much to do kind. This time, I wanted to make Pikachu cookies put in the children's party bags and here's how I created them.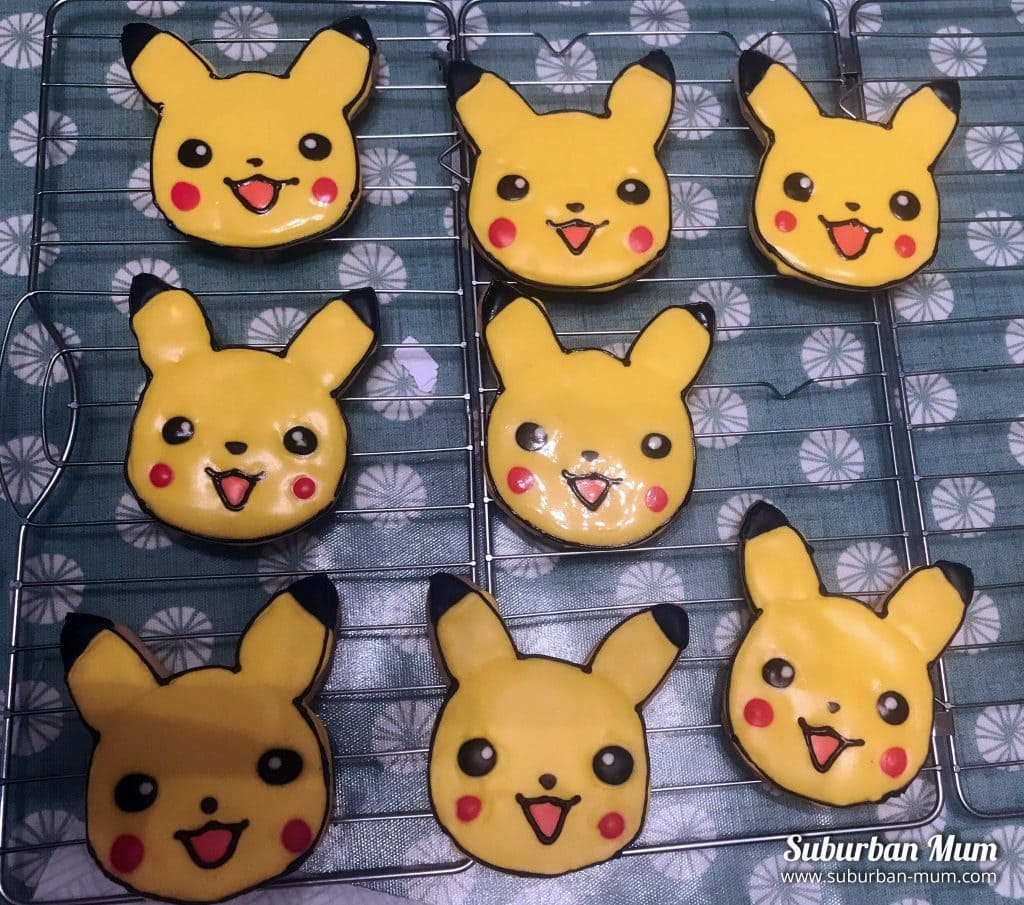 Pikachu cookies tutorial
You will need:
Pikachu cookie cutter
Sugar cookie ingredients (see a link to recipe below)
Royal icing (see a link to the recipe below)
Food colouring in Black, Yellow, Red and Pink (I used Wiltons)
Disposable Piping bags (I also used PME Squeezy bottles like these ones)
Piping nozzles, sizes 1 and 2
Toothpick
First up, I bought a Pikachu cutter from Ebay (you can also get them from Etsy). I followed a classic sugar cookie recipe from Sweet Sugar Belle's blog which made around 20 odd cookies.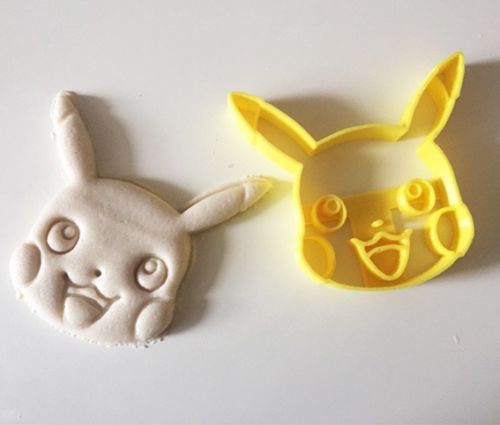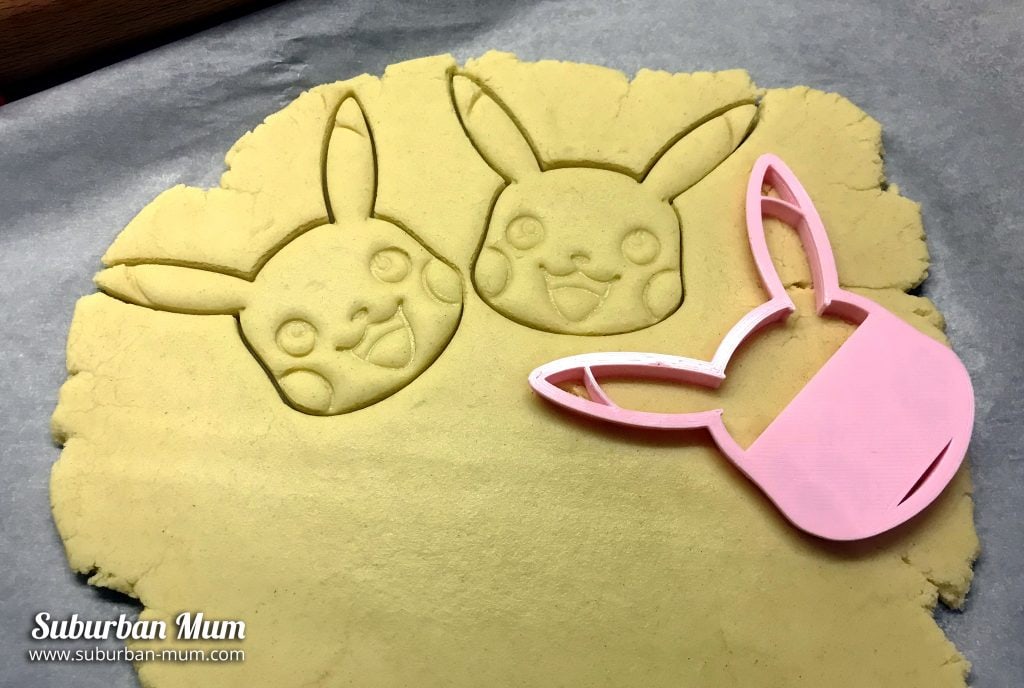 Once the cookies were baked, it was onto making the Royal icing. Once again, I followed the Royal Icing recipe from Callye over at Sweet Sugar Belle. I couldn't get hold of Meringue Powder from the recipe in the supermarket so I ended up buying a Wilton version in my local Cake Decorating shop. This can also be bought online via Amazon (affiliate link)
I needed three different consistencies of icing, the main one being yellow flood icing for Pikachu's face, 20-second icing for the features (in red, pink, black and white) and lastly a slightly more rigid icing for outlining the cookie (black icing). Again, I referred to the amazing Sweet Sugar Belle's post on Royal Icing consistencies so do have a read up on that if you don't have a clue what I am talking about. I'm a complete novice when it comes to this sort of thing so I found her posts really useful to follow.
Once the Royal Icing was made up (sorry I forgot to take photos!), I split them into the five parts (see the percentages below) before adding food colouring to them. Only when that was done, did I gradually add a little water to get the right consistencies.
Below is a rough guide of how I split the Royal Icing colours by percentage. I used the following Wilton icing colours: Golden Yellow, Red and Black/Negro.
50% Yellow (flood icing)
30% Black (20% 20-second icing and 10% outline icing)
7.5% Red (20-second icing)
7.5% Pink (20-second icing)
5% White (20-second icing)
I mixed the colouring little by little until I achieved the colour I was after. Black took forever, and I went through a whole pot, so be warned! These Pikachu cookies have a lot of black in the face details.
Icing the Pikachu cookies
The cookie cutter I used made indentations into the cookie to make it easier to know where to ice. It did take me a few goes to get this right but the below steps were what worked well for me.
I started with the black 20-second icing to do the ears, using a toothpick to move the icing into the corners.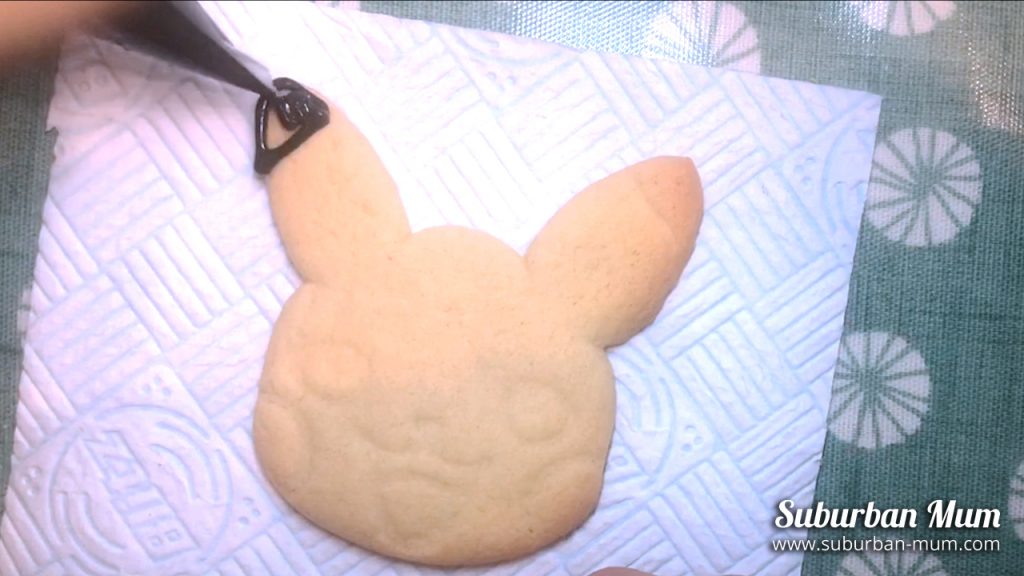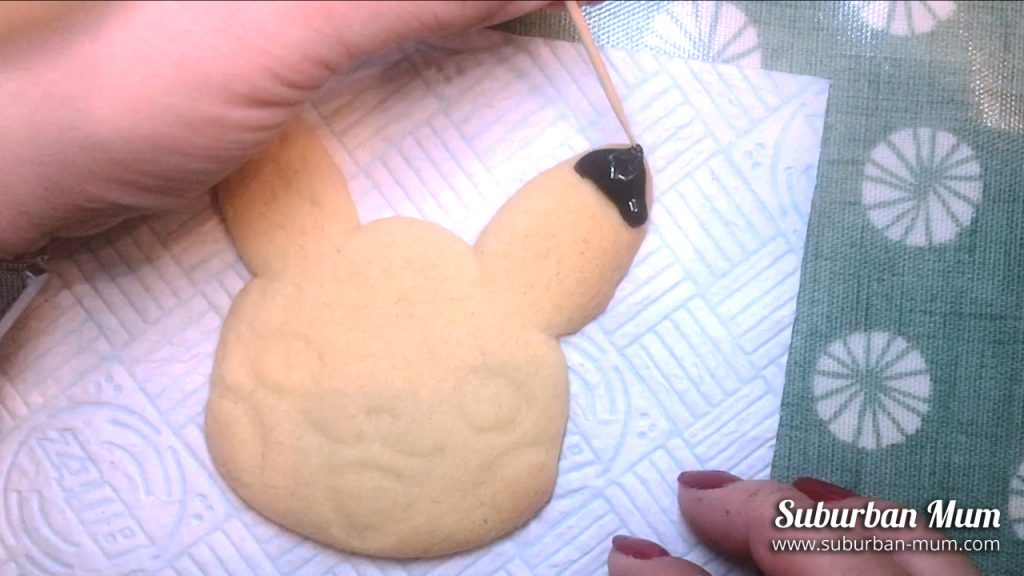 After that, I did the eyes, again using the toothpick to even out the shape of the eye and adding a dot of white icing for the pupils.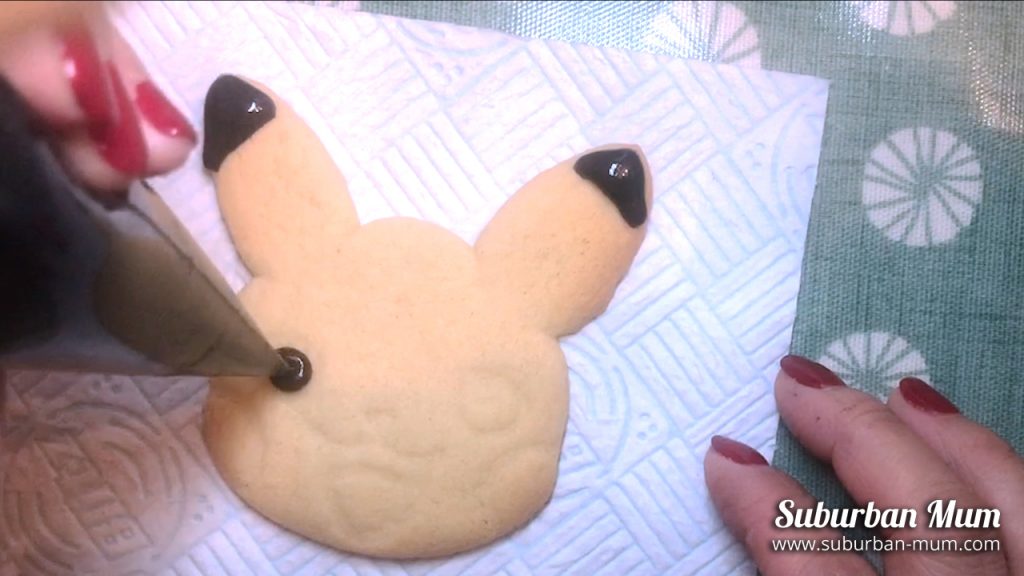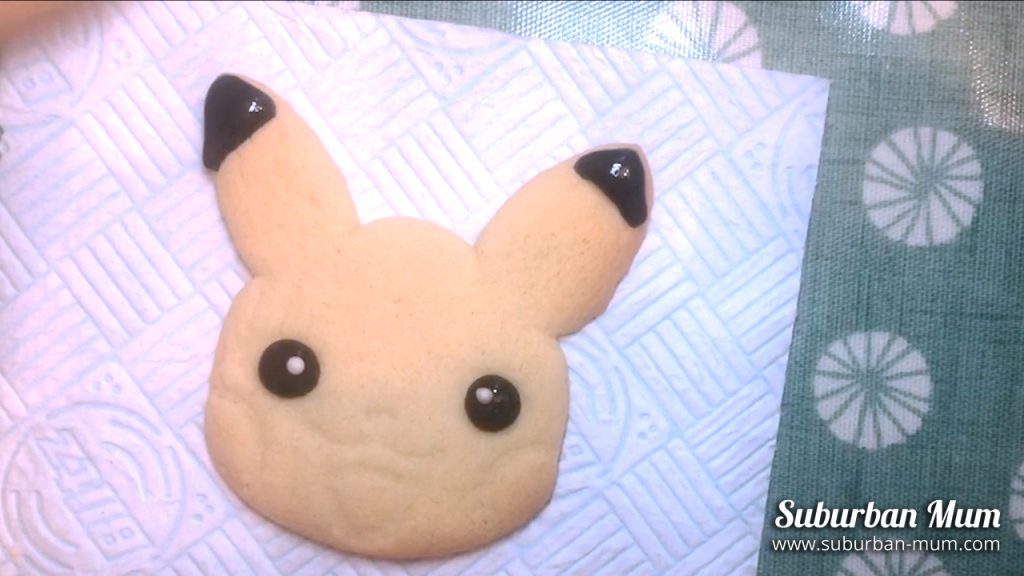 Next, it was the pink 20-second icing for the tongue and shaping this with the toothpick.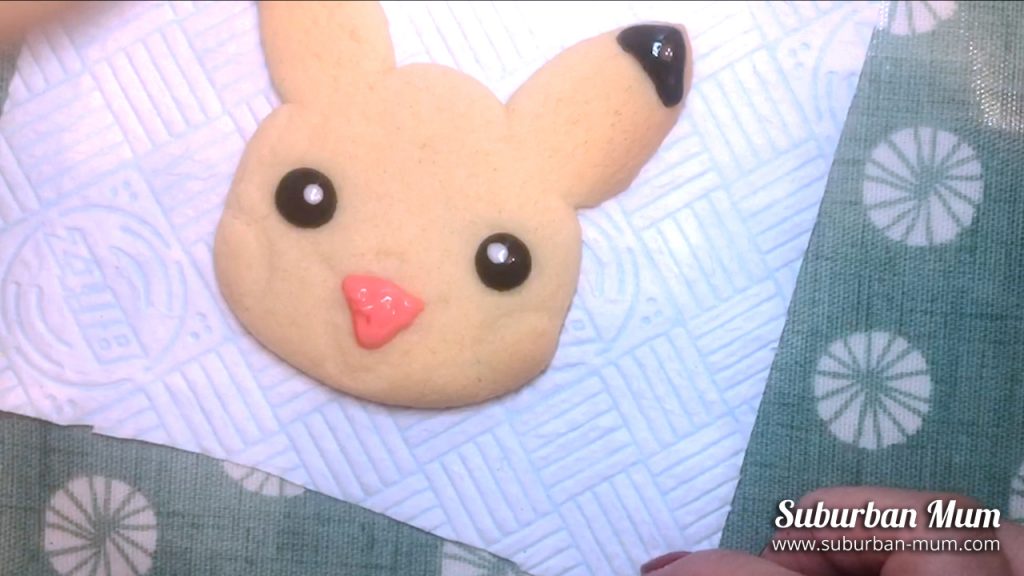 Then it was onto the red icing for the cheeks. I actually didn't stick with the cut-out guides for this as they looked odd on the side of Pikachu's face so I popped them just under the eyes.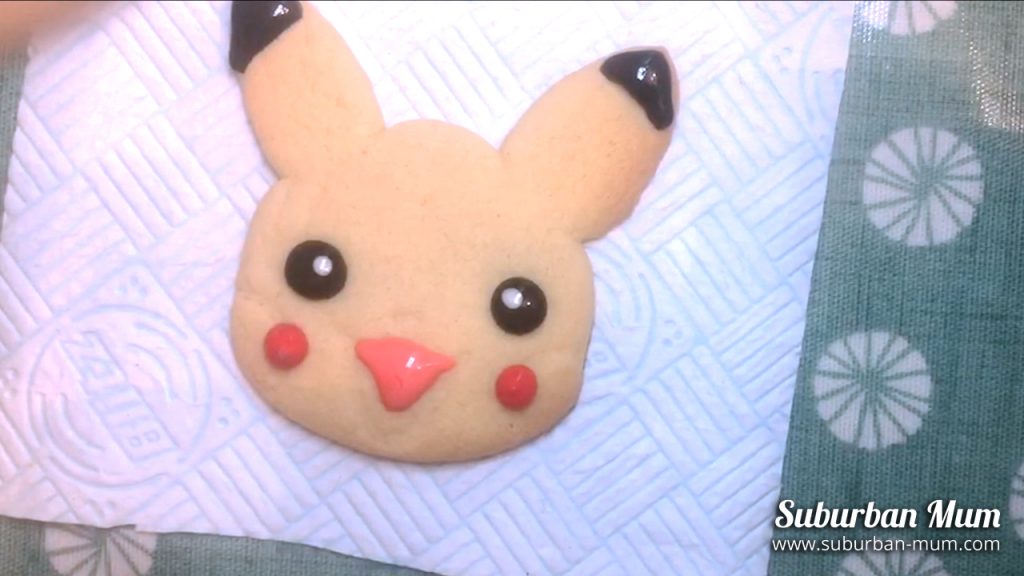 Lastly, it was time for the yellow flood icing. This icing was in a squeezy bottle with a size 2 nozzle My preferred method was to outline the cookie first to stop the rest of the icing from seeping out. I then moved onto outlining the eyes, cheeks and mouth before filling in the rest of the cookie.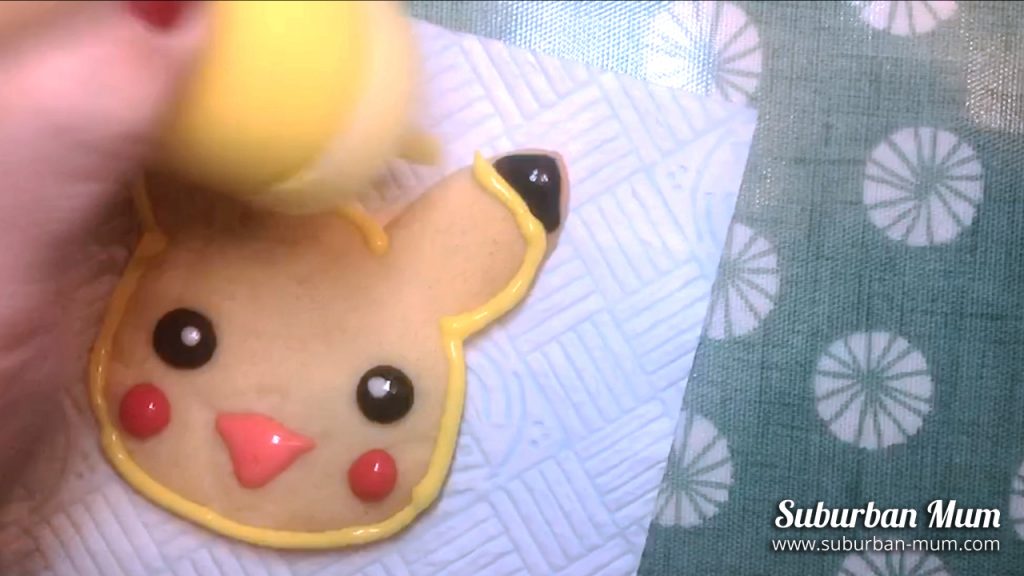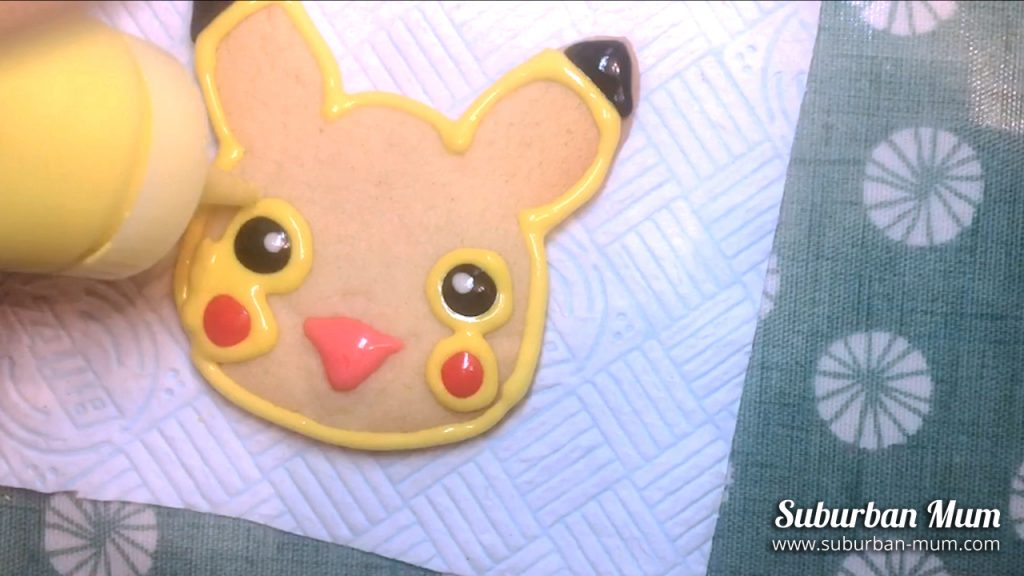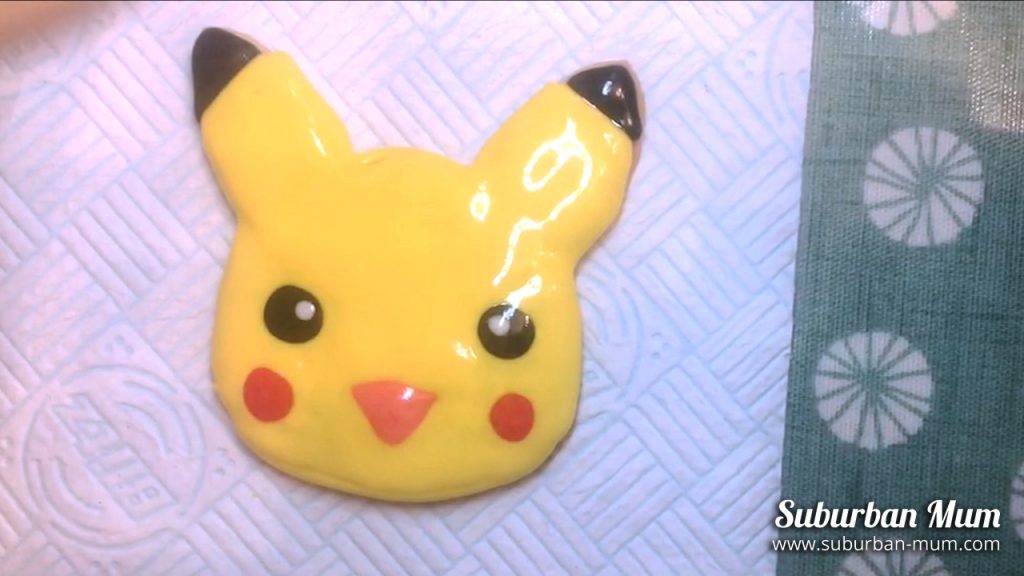 Lastly, using the black outline icing and a number 1 nozzle, I added in the nose and outlined the cookie to finish off. They're far from perfect, but I don't think they're too bad for my first attempt!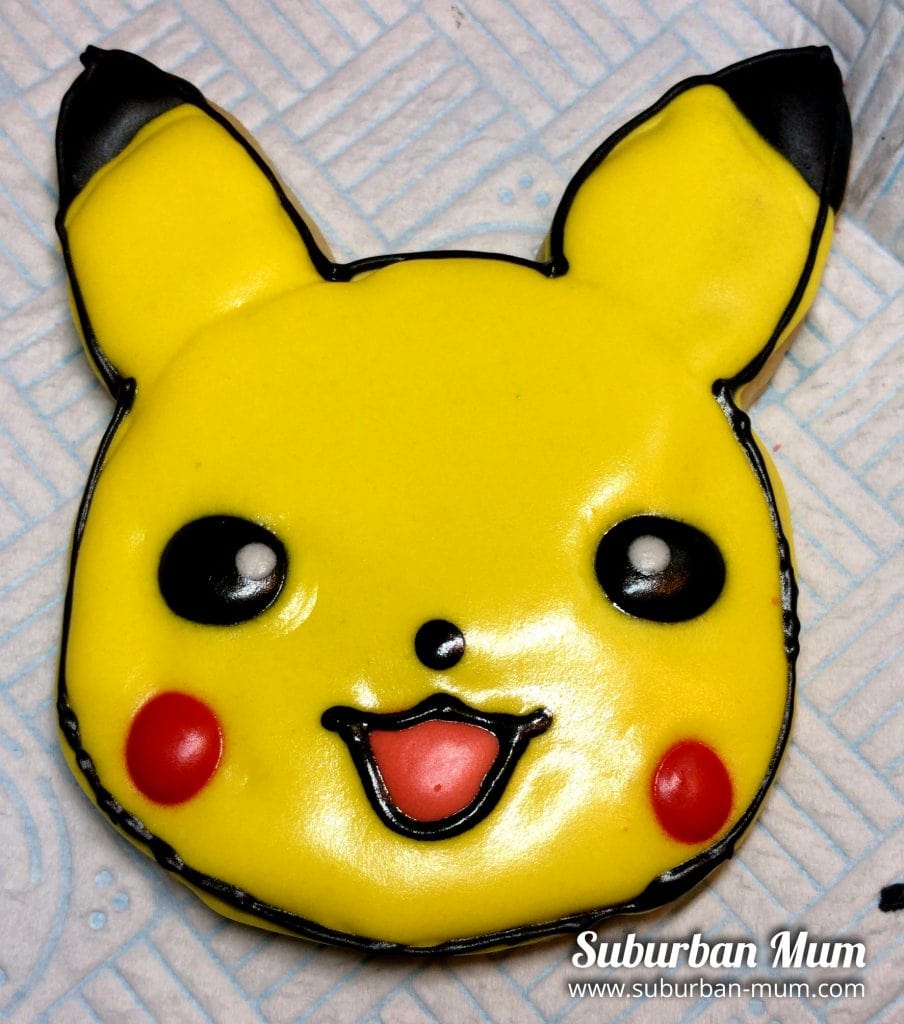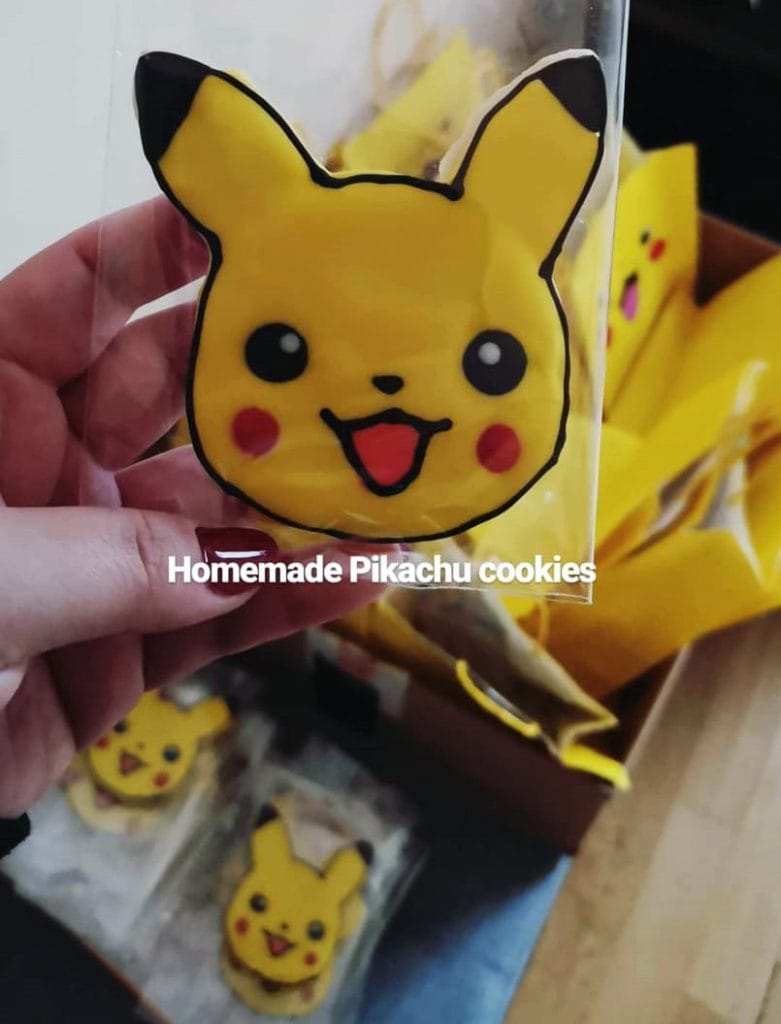 Check out the video below to see the Pikachu cookie in action
So there you have it – how to make your own Pikachu cookies!
Pin it for later: