The theme for this month's Bostik Blogger craft is Birds/Flight which I thought would give me the perfect chance to create something pom-pom based.
How to make Pom-Pom Birds
You will need the following: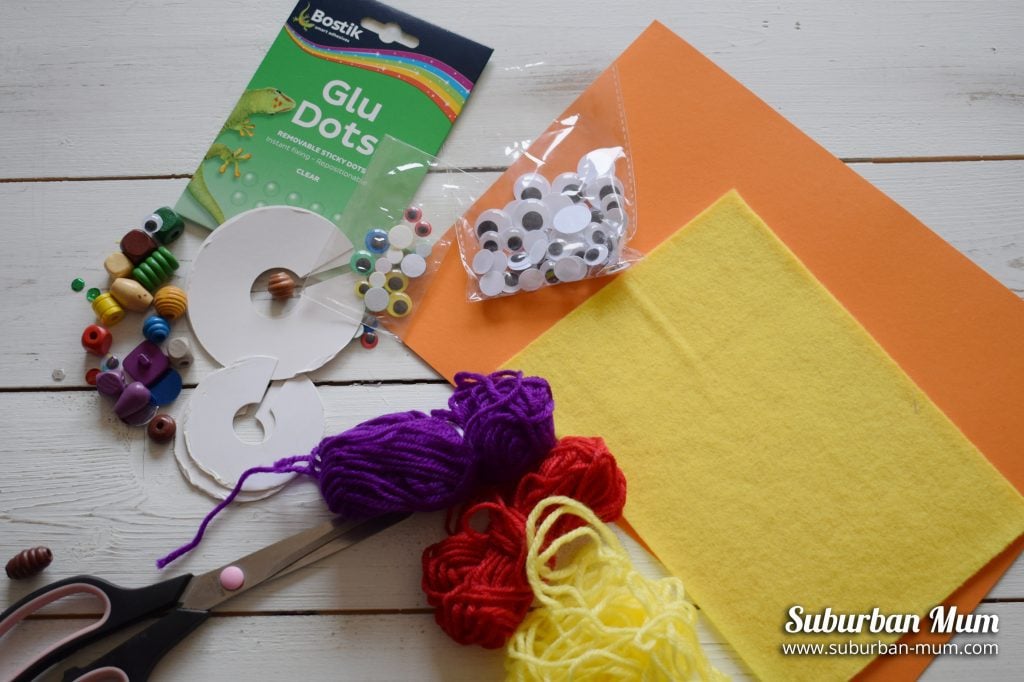 Different coloured wool
Googly eyes
Assortment of beads
Pom-Pom maker/circular discs (ours were from a pom-pom kit but you can easily make your own from cardboard)
Coloured felt/card
Glue Dots
Scissors
1. Put the two circular discs together and start winding the wool around the discs until they are fully covered. The more wool you use, the fluffier the pom-pom will be. Cut the wool tuck the end into the main part of the disc.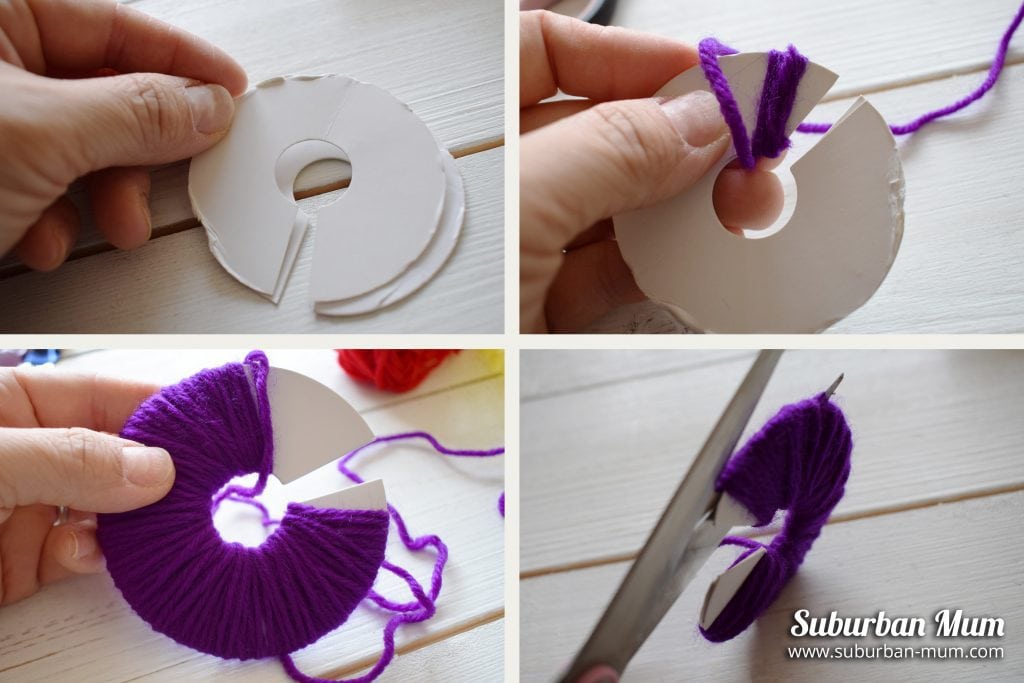 2. Next, using your scissors, snip the wool in the gap between the two discs as shown above being careful that the wool doesn't fall out of the hole in the middle.
3. Take a long piece of wool and wind it around the gap between the two discs and tie a knot as tight as you can. This is to secure your pom-pom together and will also form the legs of the pom-pom bird.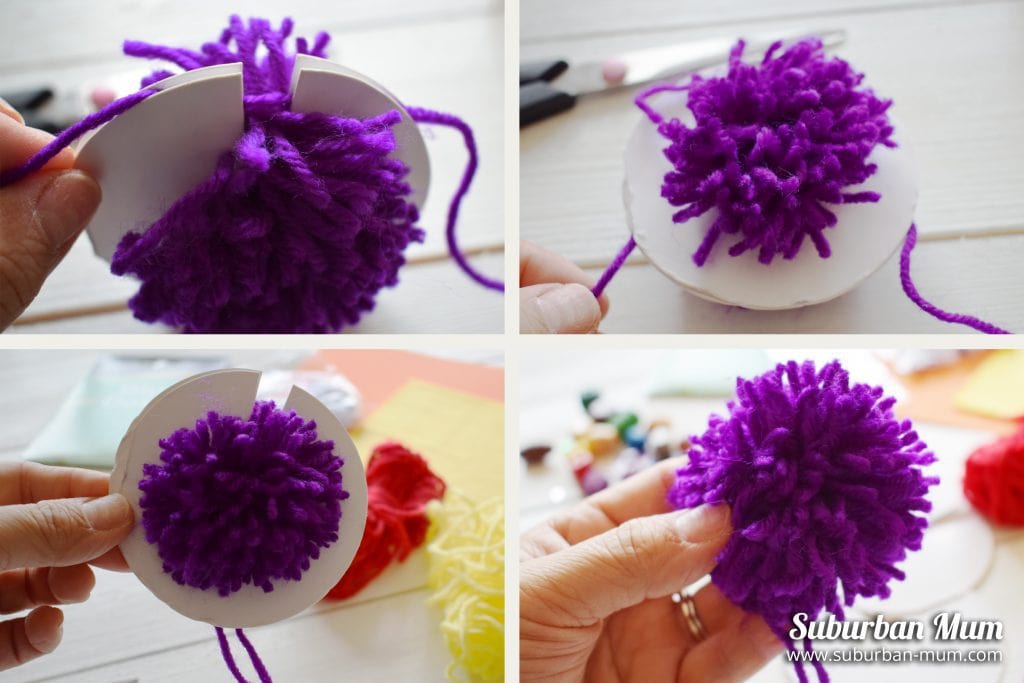 4. Cut the two pieces of wool making sure they are the same size and then thread the beads to form the legs and tie a knot at the end to secure them.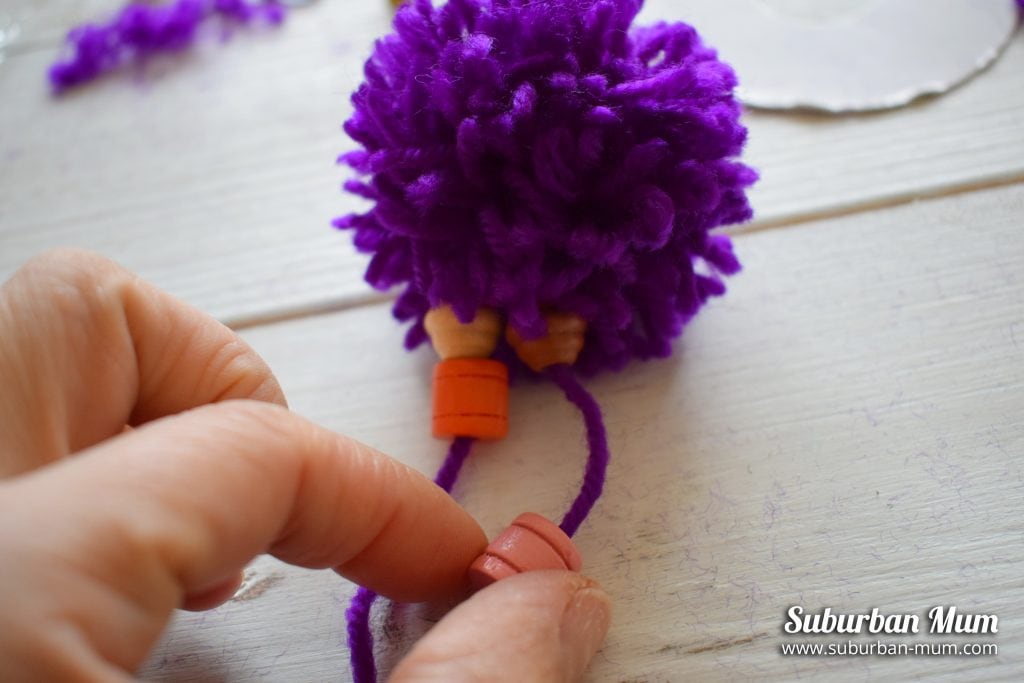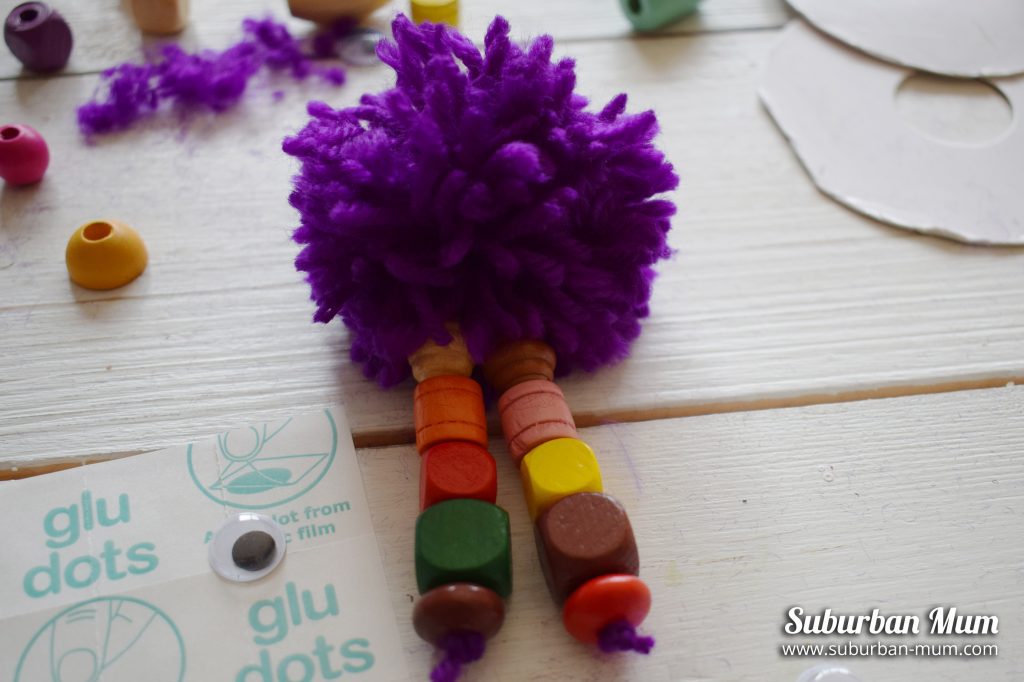 5. Take a second piece of wool and wrap around the opposite side and tie together. This will make a hanger for the pom-pom.
6. Using glue dots stick the googly eyes on.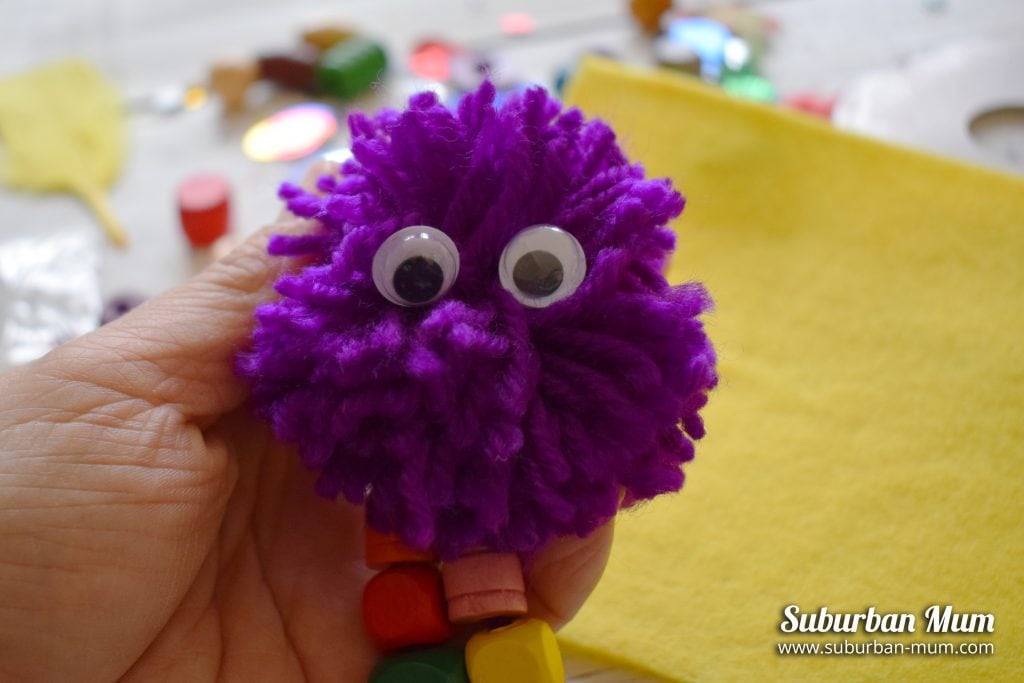 7. Next, using either card or felt, cut out a triangular shape for the beak and stick onto the pom-pom.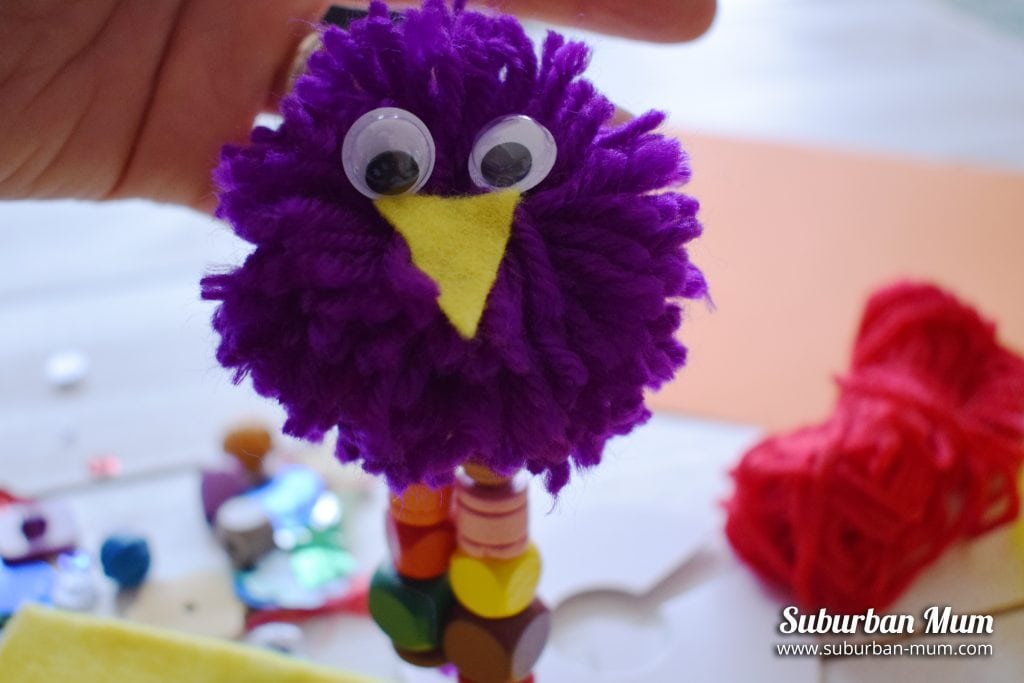 8. Your pom-pom bird is now complete!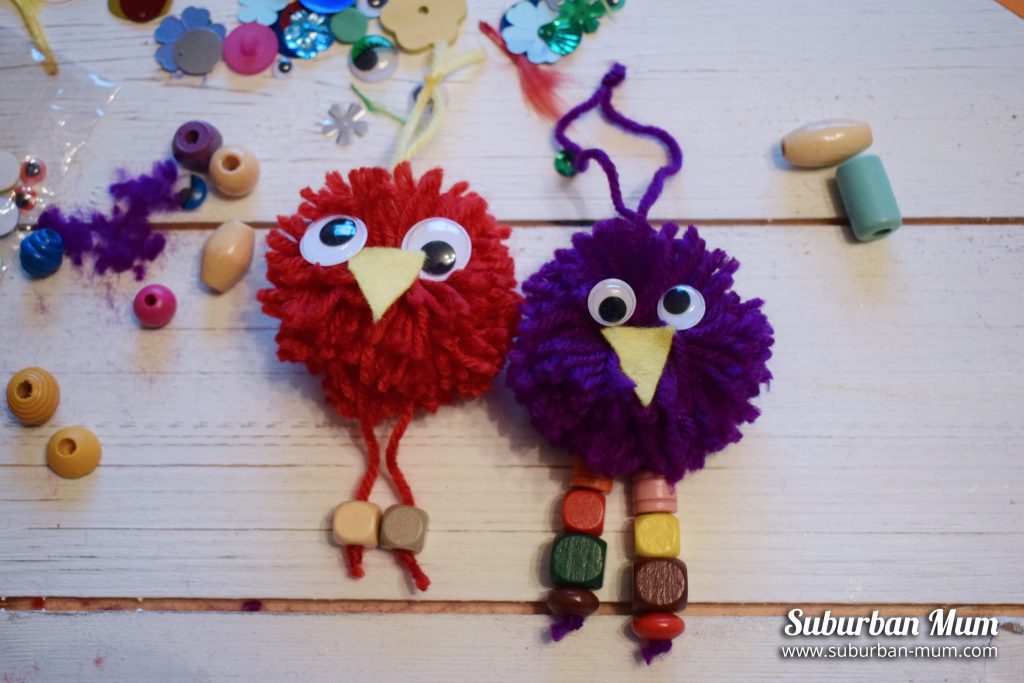 Pin it for later: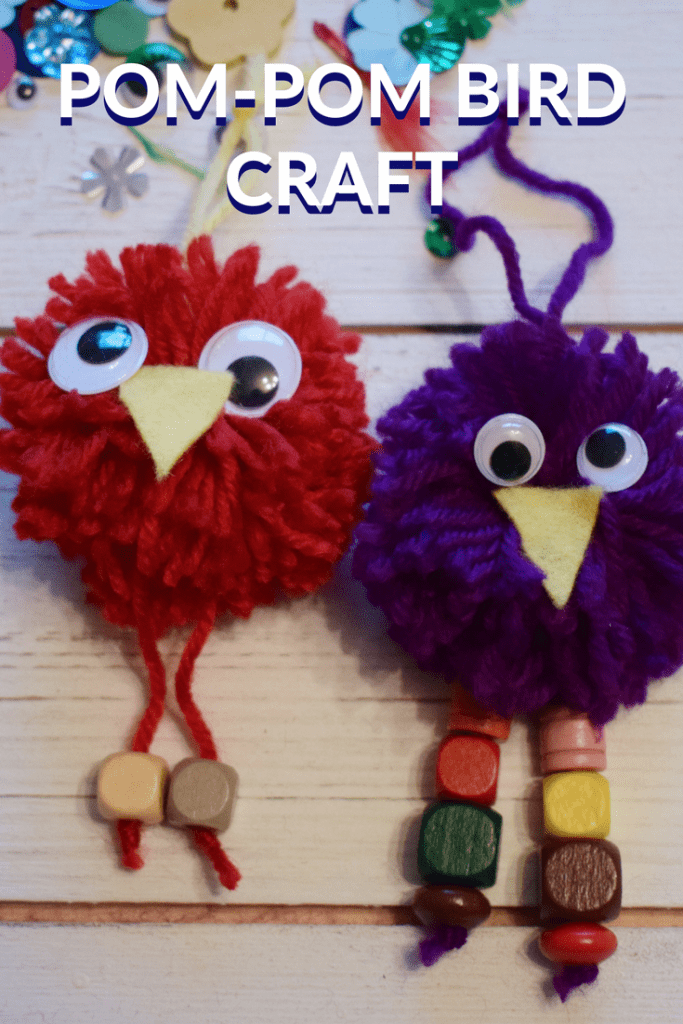 *I'm a Bostik Craft Blogger and we were sent a box of crafts from Bostik in order to create these items.