This dish is perfect after a hard days work and it's so easy to make.
Serves 4
Ingredients
Low calorie cooking spray12 lean pork escalopes
300ml boiling chicken stock
1/2 tsp mustard powder mixed with 1tsp water
1 level tbsp wholegrain mustard
100g fat-free natural fromage frais
2 tsp dried tarragon
For the swede mash
1 large swede, peeled and chopped salt and freshly ground black pepper
1/4 tsp nutmeg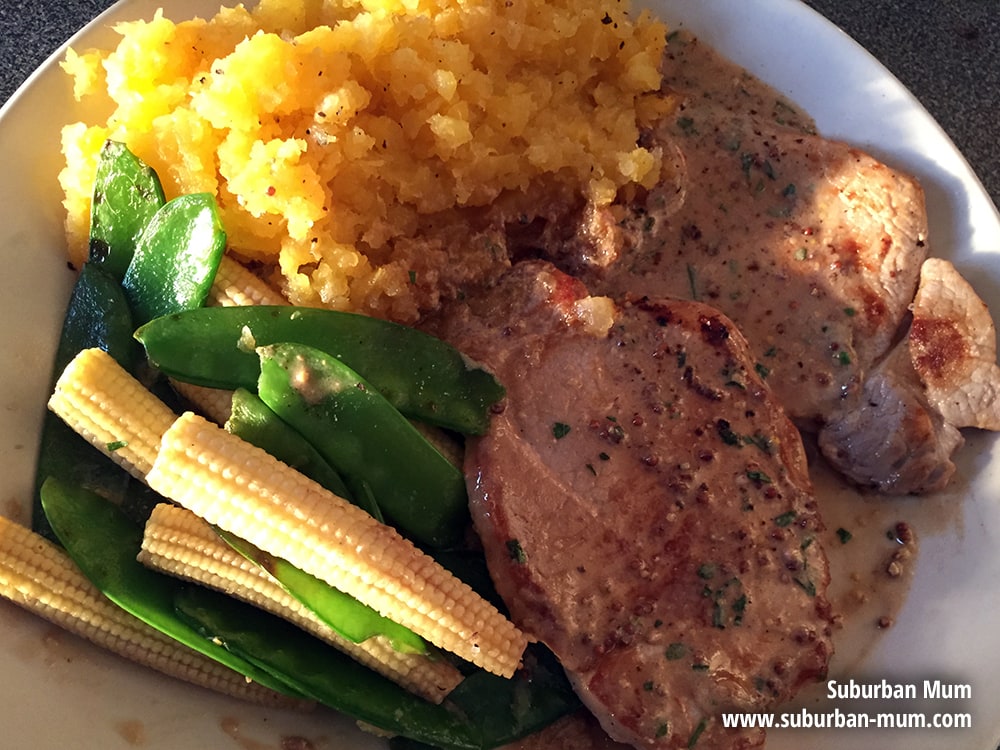 Method
First, make the mash. Cook the swede in a pan of lighted salted boiling water for 20 minutes. Drain and mash with a potato masher. Add some freshly ground black pepper and the ground nutmeg.
Meanwhile, spray a non-stick frying pan with low-calorie cooking spray and place over a high heat. In batches, cook the escalopes for 4 minutes on each side or until lightly browned. Remove each batch from the pan and keep warm.
Add the stock and both mustard to the same pan, stir well and boil rapidly for 3-4 minutes. Remove from the heat and stir in the fromage frais and tarragon.
Divide the mash between warmed plates, then top with the pork and spoon over the sauce. Serve with vegetables.
Check out my other Slimming World recipes: