Subscription boxes seem to be the must-have thing that people have these days. There are so many to choose from. There's craft boxes for children, beauty boxes, monthly food boxes and much much more. However, have you heard of a wine tasting subscription box?
It sounds right up my street. After all, who wouldn't want to have wine delivered monthly to their door?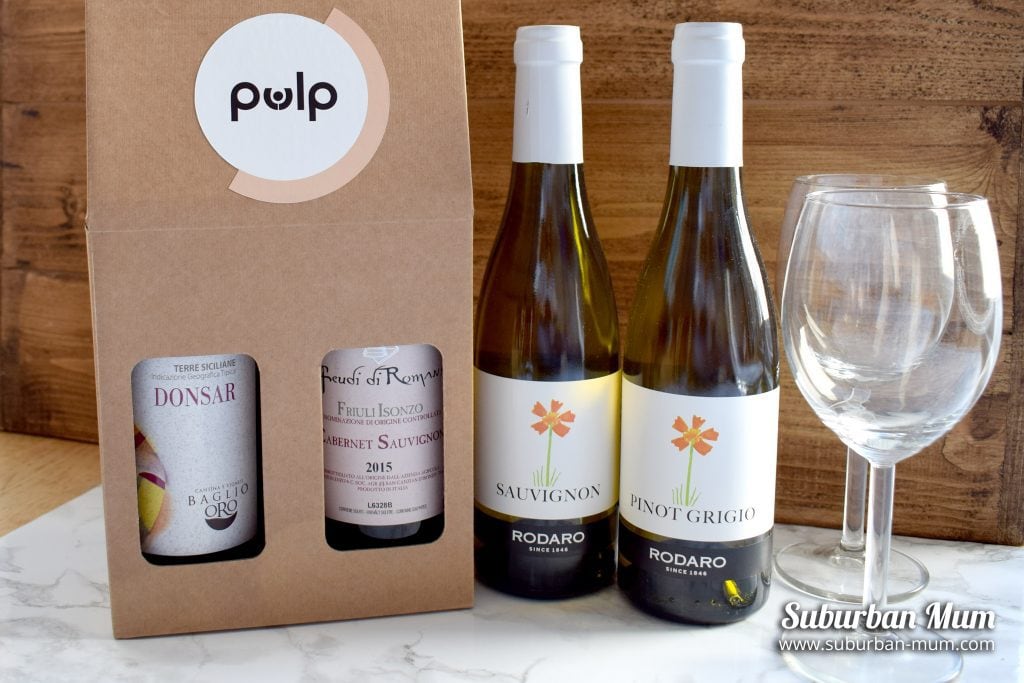 I have to confess to not being much of a wine connoisseur. I tend to stick to my tried and tested favourites – Pinot Grigio being one of them and when I want to push the boat out a bit a nice bottle of Chablis. As I am fast approaching 40, maybe now is the time to actually learn a little more about the tastes of different wines and what types are matched to what type of food. For this, the Pulp Wine subscription box would be perfect.
What is the Pulp Wine subscription box?
The Pulp Wine subscription box does what it says on the tin (so to speak) and delivers four half bottles of wine (two red and two white) direct to your door each month for tasting.
Once you have received your wine, you simply log in to your account to start your wine tasting lessons. The idea behind this is to rate each bottle of wine so you can build up a personalised profile of your likes and dislikes. The online lessons will eventually allow you to become more of a pro at choosing the type of wine you'll like. No more second-guessing and wondering if you've chosen a decent bottle – win!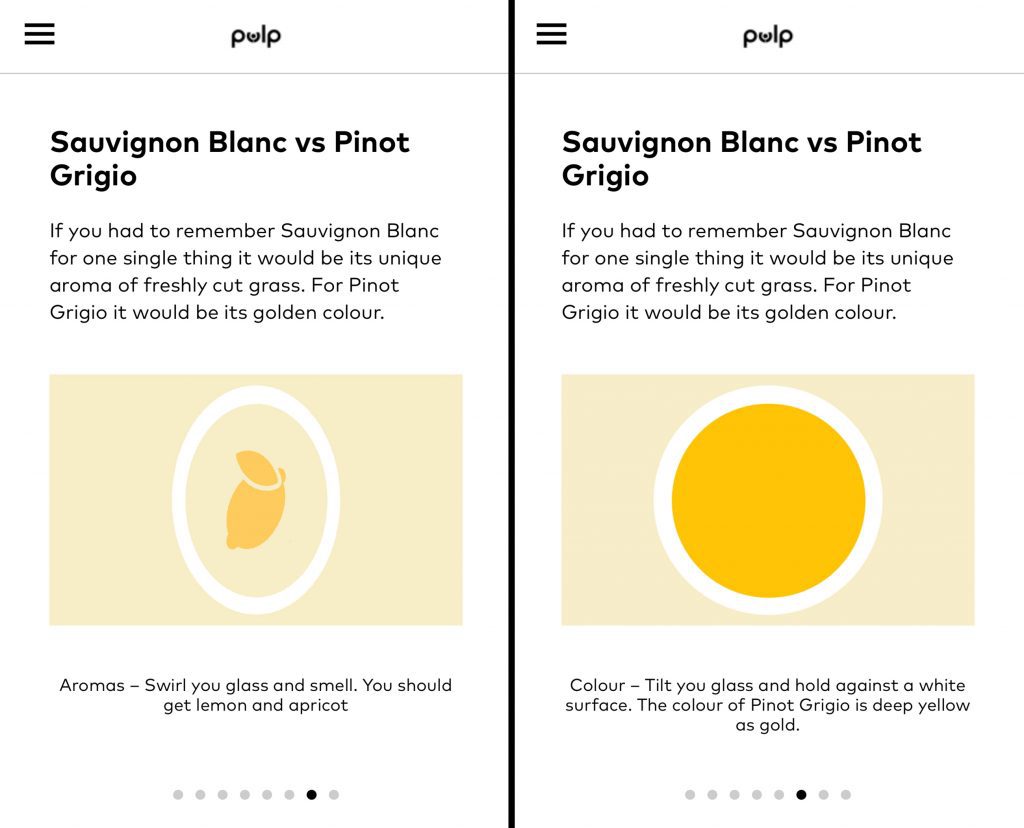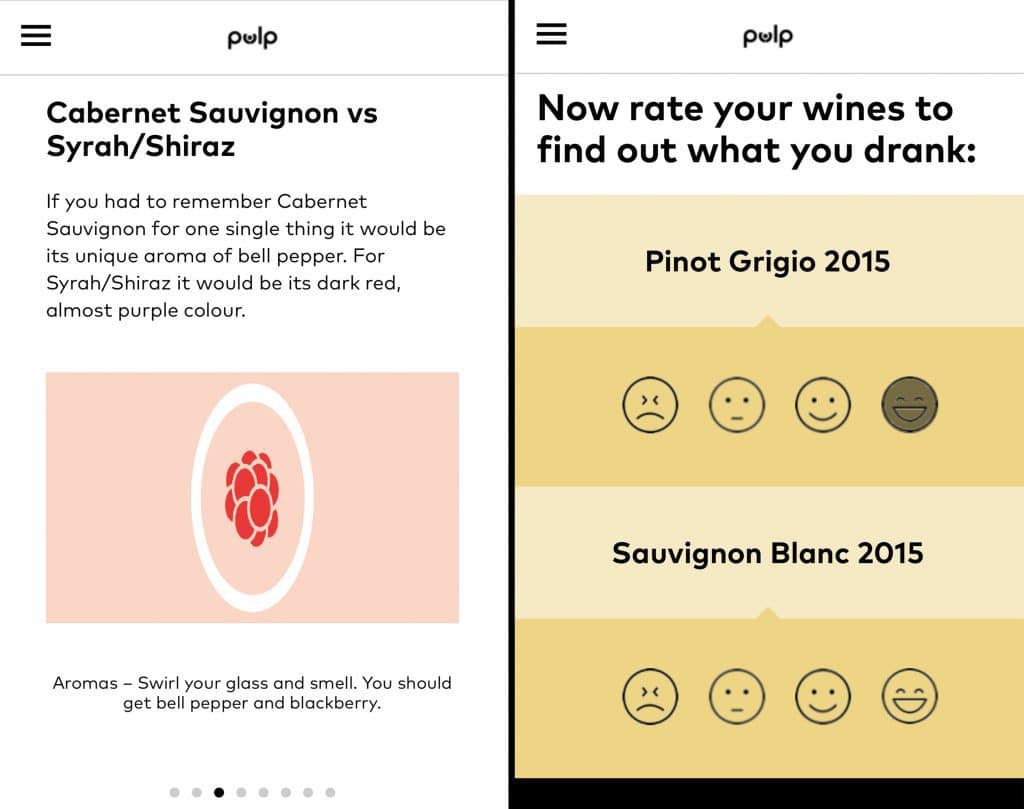 What did we think?
I'm not a fan of red wine at all. I dislike drinking anything that is at room temperature. It has to be either hot or cold. (yes I'm a bit odd!) However, this worked in my favour as it meant that Mr H got to test out the reds and I had the whites all to myself.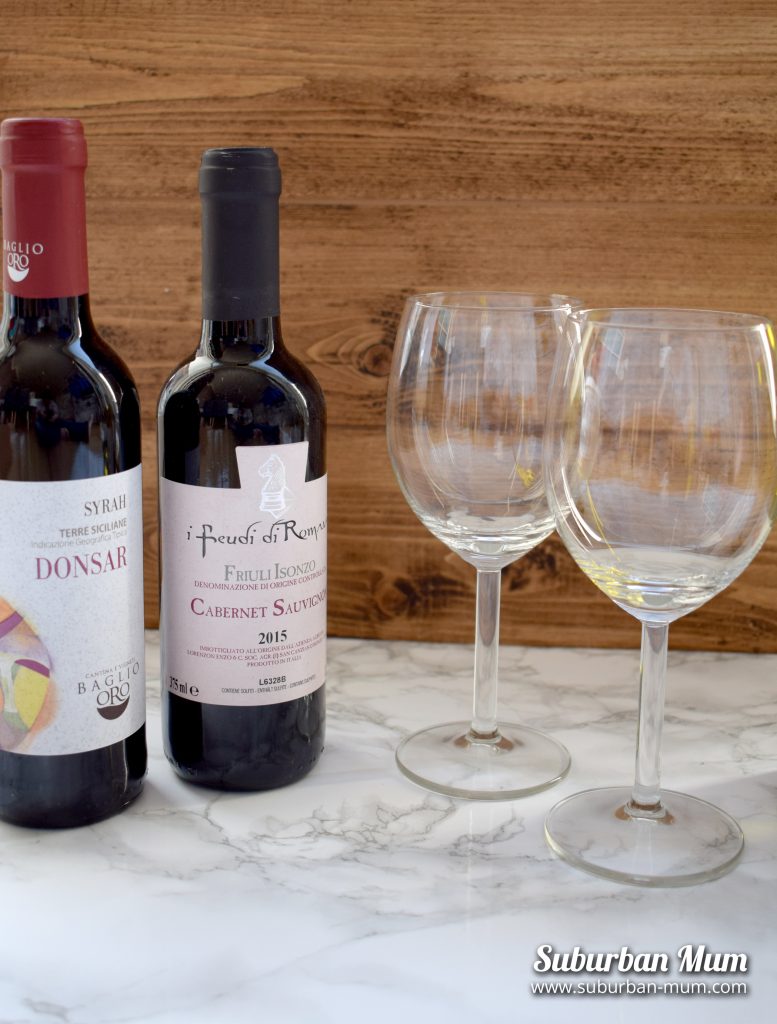 From the reds, we were sent a Cabernet Sauvignon 2015 and a Syrah 2014. He tells me they were both more than drinkable but out of the two, Mr H preferred the Cabernet Sauvignon and he felt that the Syrah had a bit of a bitter after taste.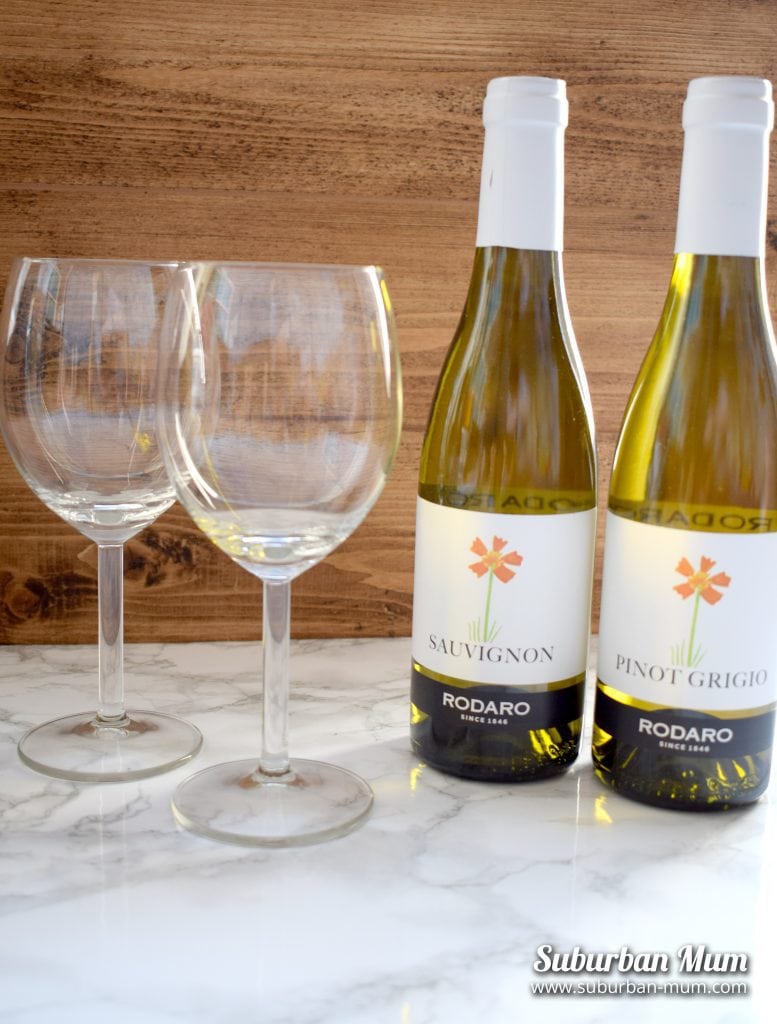 From the whites, we had a Sauvignon Blanc 2015 and my old favourite a Pinot Grigio 2015. I already knew which one I'd prefer out of the two. The Pinot was a crisp sweet flavour and went down like a dream. I found the Sauvignon had a bit of an acidic after taste so will definitely still stick with the Pinot Grigio.
The Pulp Wine subscription box costs £35 a month but you can also buy boxes as a one-off gift for £39.
Get 50% off your first box!
If you'd like to try Pulp for yourself you can get 50% off your first box! Simply use the code: MARIA50 at the checkout.
*We received the Pulp Wine subscription box in exchange for this review. All opinions are honest and my own. This post contains affiliate links.