We have been in our house for nearly ten years now, and certain areas are starting to look a little "worn" I desperately need some bedroom decorating ideas for our bedroom, but at this moment in time, I think the boy's bedroom is a priority for us.
At five years old E is still currently sleeping in a Thomas toddler bed, and M is still in a cot. They have both shared a room since M was eight months old and we needed to oust him out of the box room to make way for nanny who would be using it two days a week while she looked after the boys when I am working.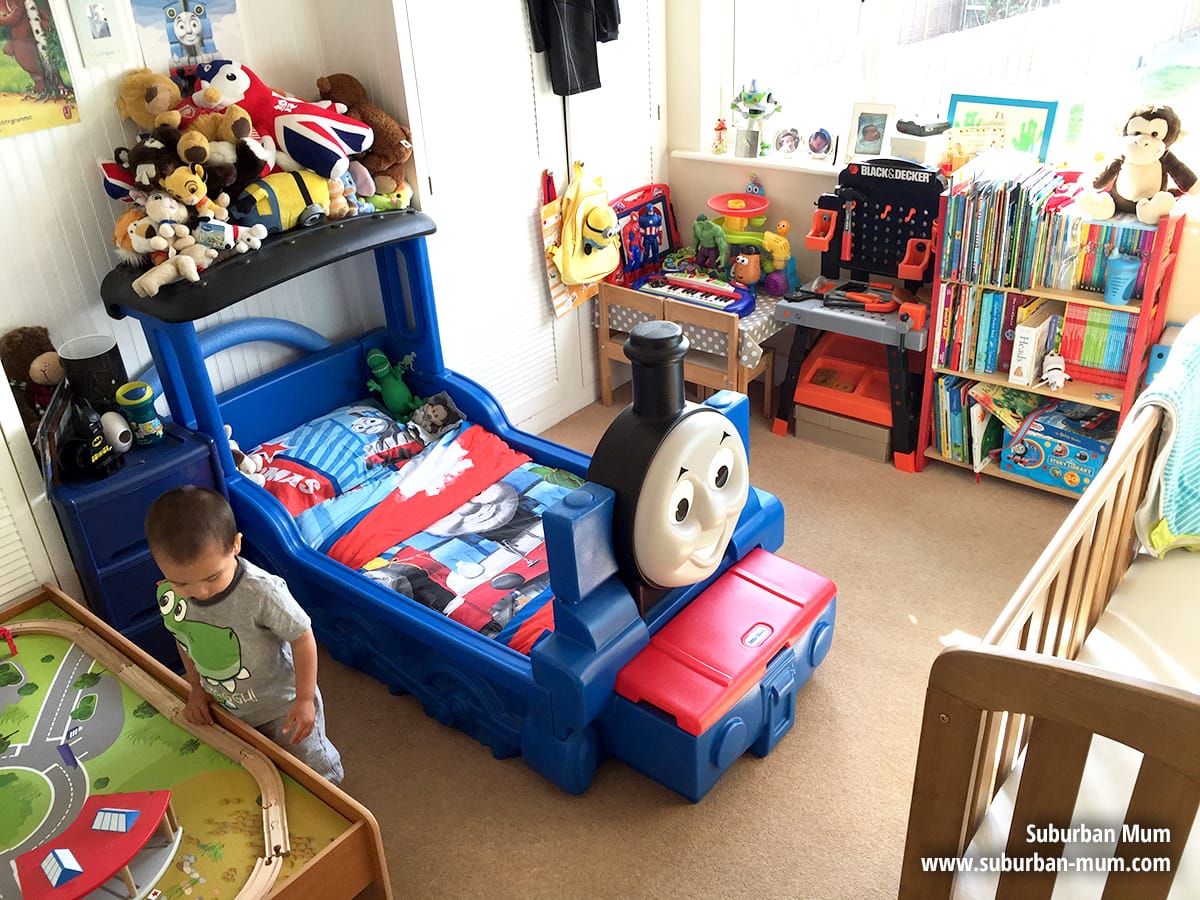 E is fast growing out of the toddler bed and although I am very reluctant to put M into a big boys bed (I am not looking forward to having to keep returning him to his bed) I know its inevitable.
The grand plan is to buy bunk beds at some point in the New Year, and with that, we will look to redecorate the boy's room to update and incorporate both of their personalities. While M would still be quite happy to have the walls adorned with Thomas & Friends I think E would probably prefer to have Super Heroes or the like.
I've done a lot of "pinteresting" to gain inspiration as I am a huge lover of storage. Ask my husband, and he will roll his eyes at the mention of it. You see, I like to think I'm a tidy person, but in actual fact, I am just good at "hiding" mess away and so to do this you need good storage.
Currently, the boy's beds are in awkward positions (see photo above), largely due to the fact that we have a huge Thomas bed in the middle of the room. Getting bunk beds would mean the alcove in which E's bed currently is would be freed giving the room a bit more floor space. You might have also spotted a train table to the left of the room; I am quite happy to sell this on or give it away as the boys simply do not use it anymore. They prefer the more "freestyle" method of train track building, and every time E decides to build one his ultimate goal is to create a track that goes round the whole of our downstairs living area (much to my despair as I keep tripping over the tracks!! grrrr!)
I've also been looking at some kids bedroom storage ideas on online and have come across the following: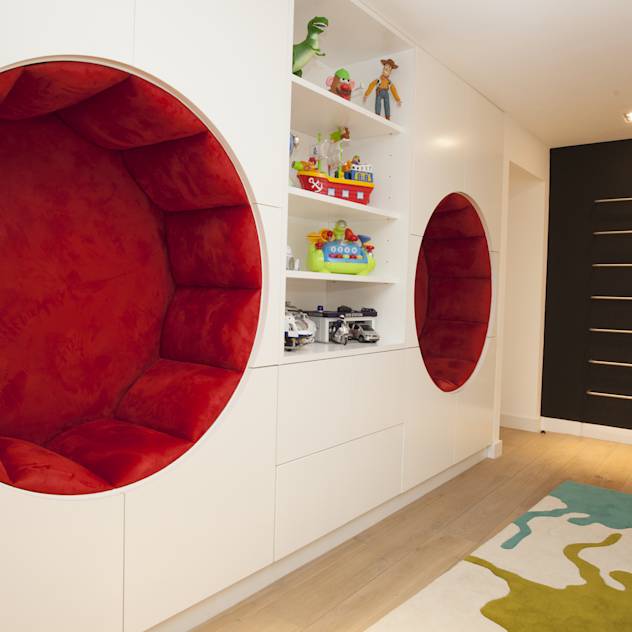 Photo 1
I love the idea of having storage on one side of the wall – it would most definitely be on a smaller scale to this though! I can imagine that of we had those cubby holes the boys would be throwing themselves onto them all the time, and it would become a game!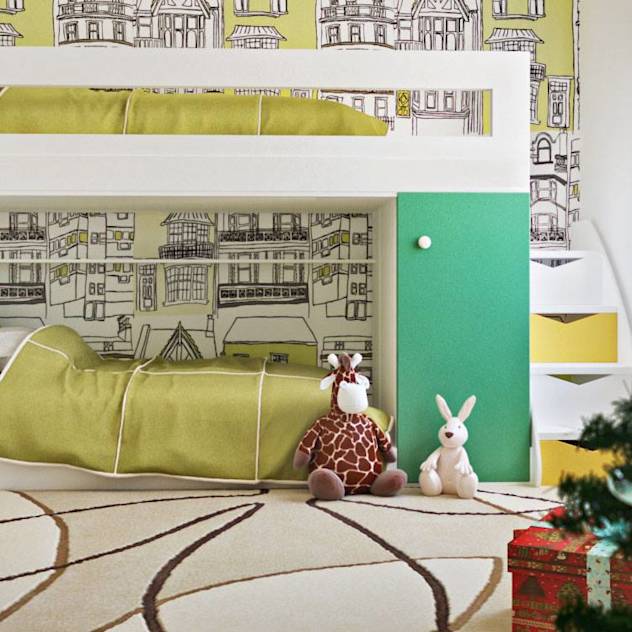 Photo 2
I always assumed that the wall in which the bunk beds would go on couldn't be the feature wall, but this idea here proves me wrong!
Photo 3
I like the idea of having shelves and a desk area at the end of the bunk beds. I think this would work well in the boy's room.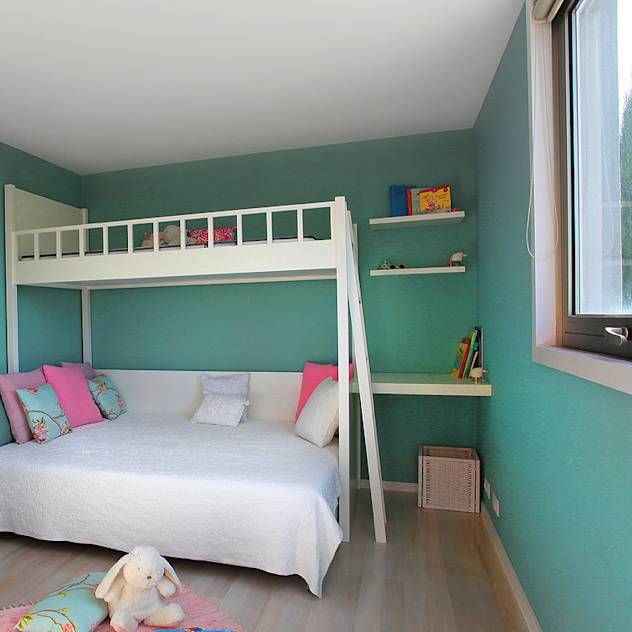 Are you planning on redecorating in the New Year? 
*This is a collaborative post