As parents, we all want to ensure our children have a healthy diet and that includes monitoring their sugar intake. As much as the boys love drinking juices and squash I am always a little wary of the amount of sugar they contain. We were recently sent a bundle of drinks from the Appy Kids Co and I was pleasantly surprised to find out that their juices have no added sugar and are fortified with vitamins a,c and e to give kids an extra boost of goodness.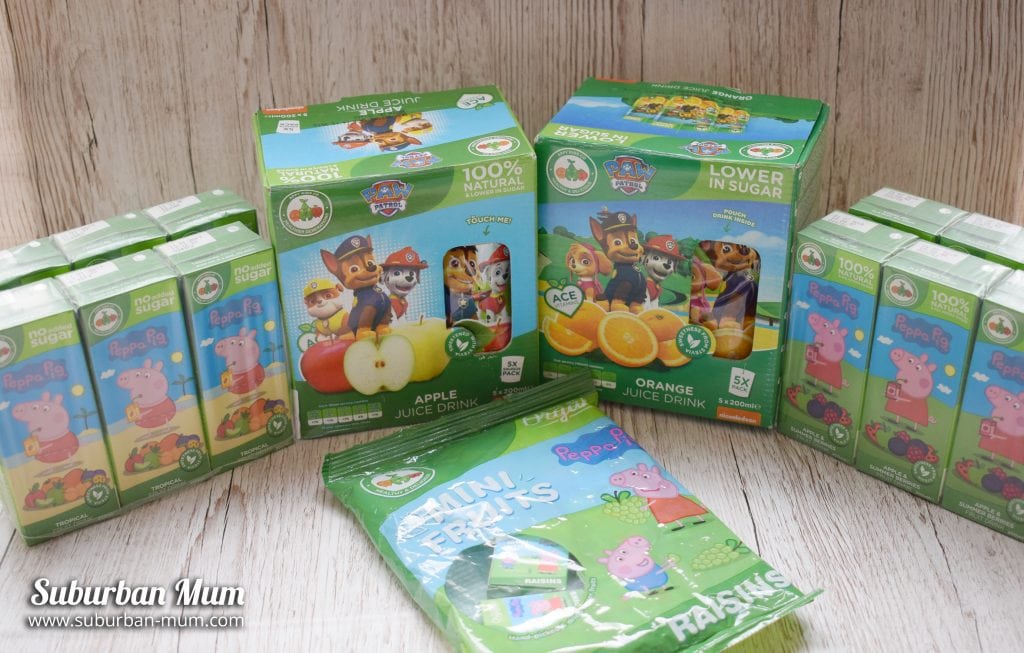 Appy Kids Co has spent years developing innovative ways to reduce the sugar and calories in their products without compromising on taste. The question is, did the boys enjoy them as much as their regular drinks?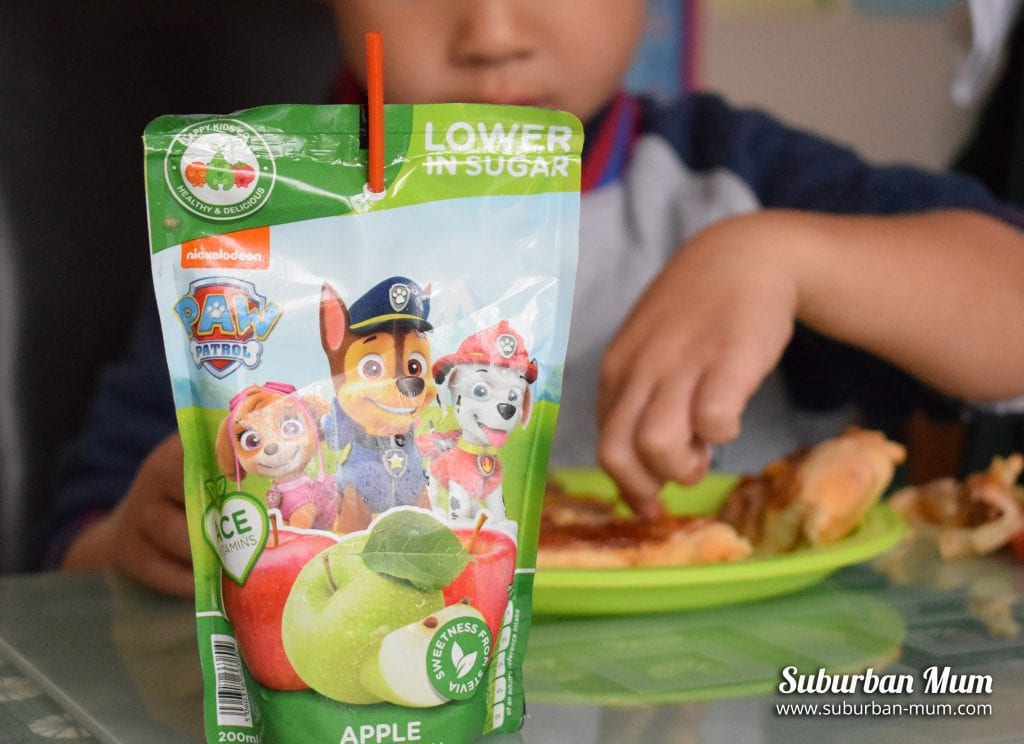 I don't tend to cave in and buy food and drink that have characters plastered all over them but the first thing M noticed about the Appy Kids drinks were his beloved Paw Patrol characters and he was very excited about trying them.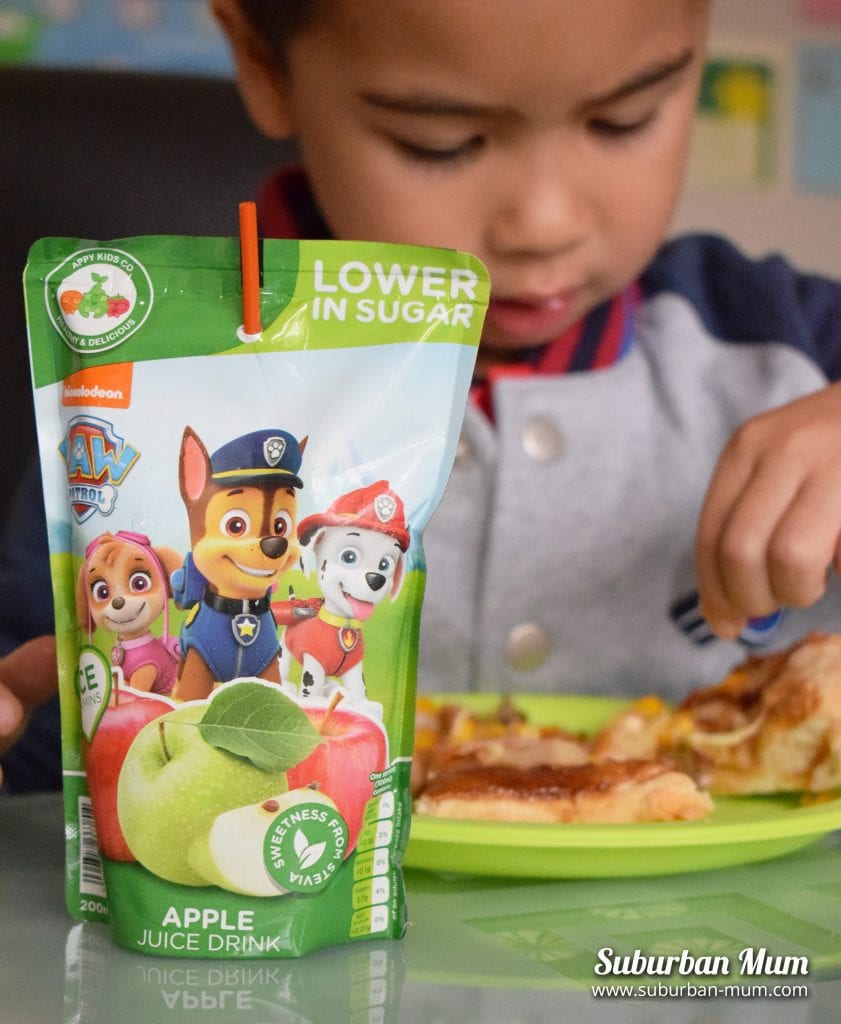 We were sent a variety of juices in cartons and pouches in a number of different flavours. We had Apple, Orange, Tropical and Apple & Summer Berries. The boys seemed to favour the pouches over the cartons but I have a feeling it was more down to the Paw Patrol characters rather than the flavours!
The Appy Drinks are perfectly sized for popping into lunch boxes and you're safe in the knowledge that they contain no added sugar yet are still tasty and appealing to kids.
Appy Kids Co Drinks are available to buy from Tesco, Wholesale Foods Market, Spar and Poundland.
*We received a bundle of Appy Drinks for the purpose of this review
You might also like: