It's no secret that we all love our food as a family. Gone are the days of fussy eating and convincing my youngest that the lamb on his plate was "brown chicken" so he would eat it (he polished his plate, by the way!) These days, I am asked daily what we're having for dinner. A fist pump of sorts sometimes follows if their favourite is on the menu.
Now that the boys are older, dining out now is a much more pleasurable experience. They genuinely get very excited when we tell them we're going out for dinner. We were able to treat them to a special meal recently as we booked a table at Gaucho, Piccadilly through Open Table.
Open Table is an online reservation service. You can browse through a range of restaurants and make real-time reservations for lunch and dinner (I looked at Soho restaurants when we were looking to find somewhere for dinner). It's super easy to use, and you're able to keep track of all our reservations in one place. You can also edit and modify your booking should you need to change the date/time or cancel. I booked our table through the app within minutes and even got a text reminder about our booking the day before. (very handy for someone like me who can be a bit forgetful!)
Gaucho, Piccadilly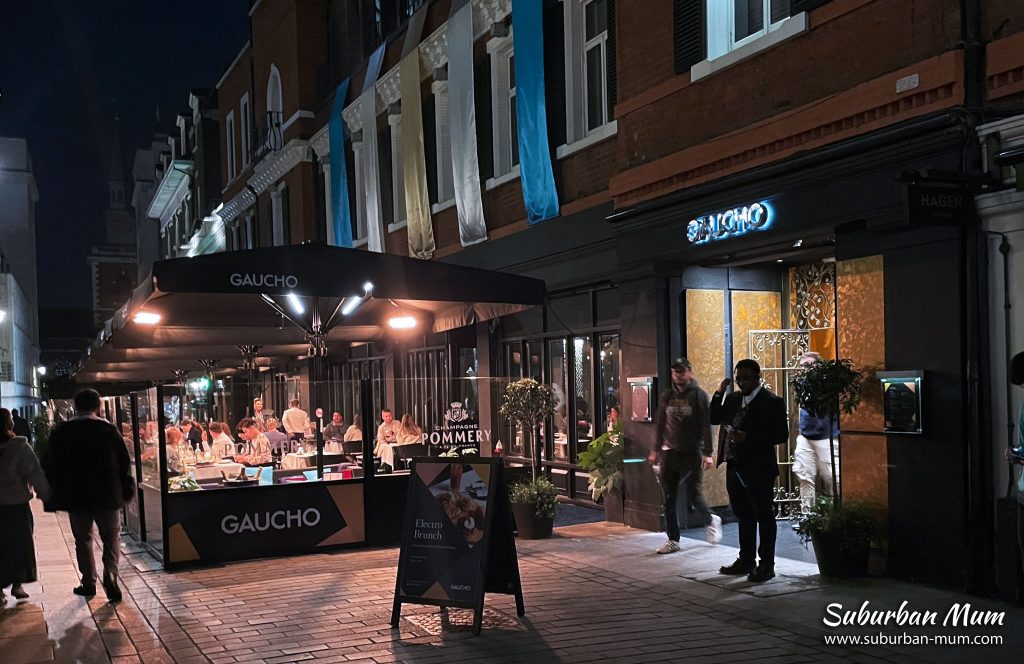 We'd always heard really good things about Gaucho, an Argentinian steak place. We went along on a Saturday to their flagship restaurant in Piccadilly, which is located in a beautiful townhouse just off Regent Street.
Before we ordered, our waitress came over and showed us the different types of steaks that were available that evening – the boys loved this, and I have to say it was impressive seeing the marbling on some of the steaks.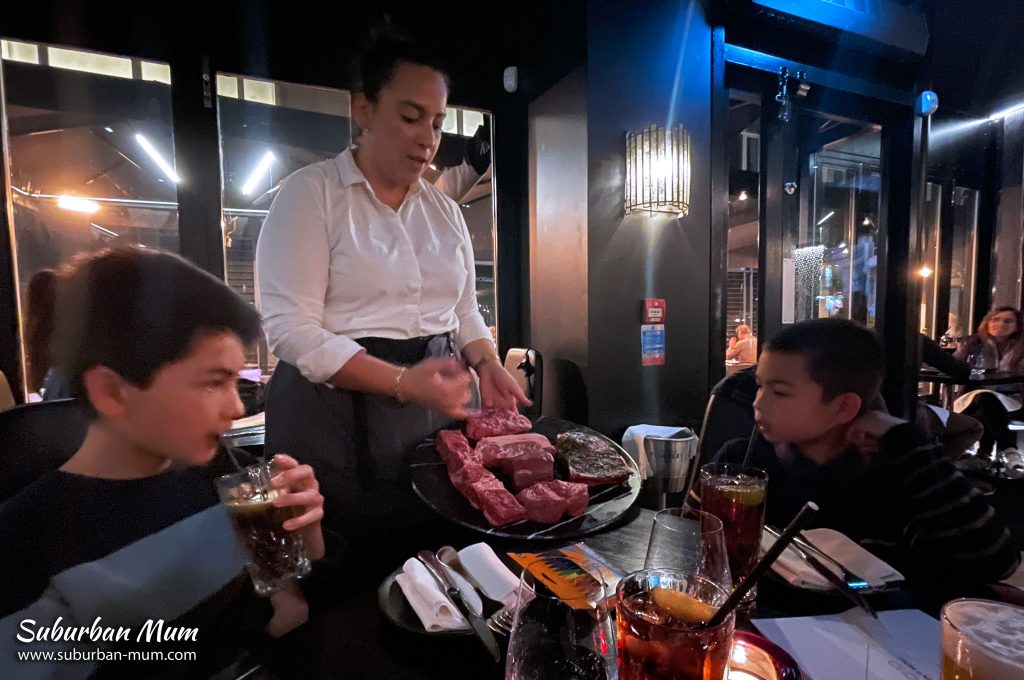 Between us, we decided to share a few starters: beef and chicken & chorizo empanadas, seared diver scallops, and a sausage platter.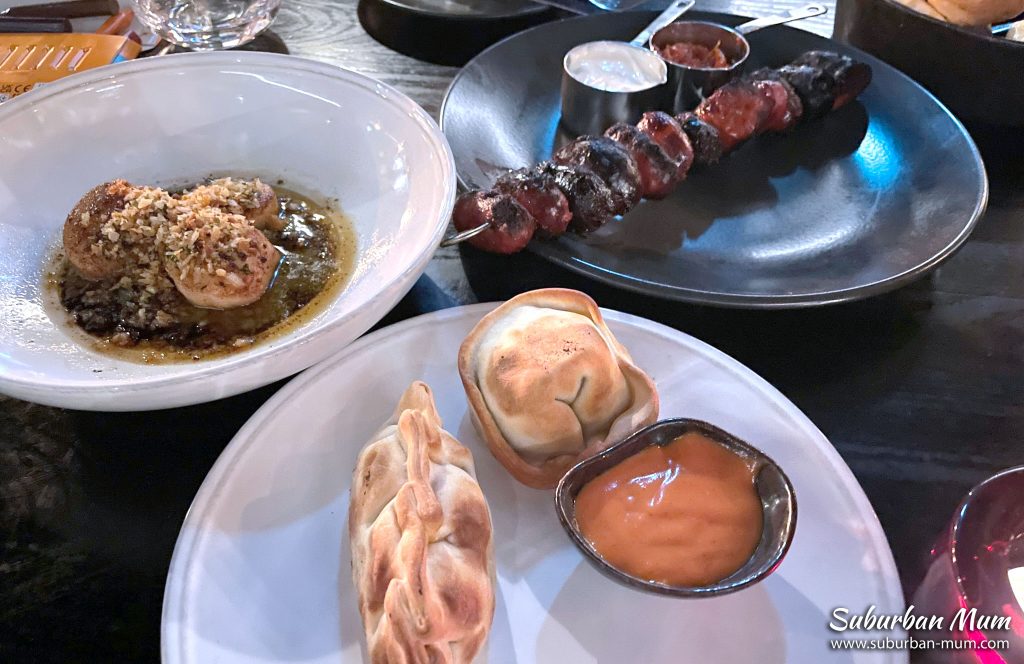 They all went down a treat, but I especially enjoyed the flavour of the scallops with nduja butter, aguachilli verde and a lemon crumb.
For our mains, we let the boys go all out and let them order a fillet steak each. Mr H had the ribeye, and I had the sirloin. We ordered chips to go with the steaks alongside some sauteed broccoli and a truffle mac and cheese.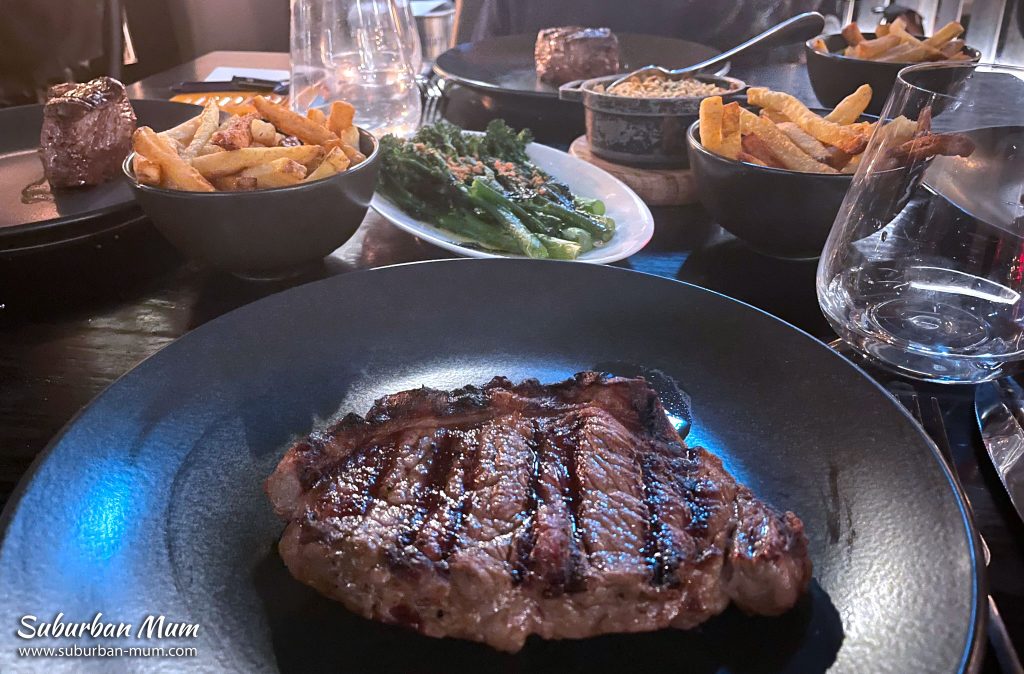 The steaks were amazing – the boys said they were the best they'd ever had and I have to agree. My sirloin was cooked exactly as I liked and melted in my mouth. We were a little disappointed with the truffle mac and cheese. Compared to the steaks, this was bland and didn't have much flavour at all.
After our mains, we just about had enough room to order a couple of desserts to share. We opted for the tray-baked cookie dough and the salted dulce de leche cheesecake which our waitress recommended. They both didn't disappoint, and it was a lovely way to end our meal.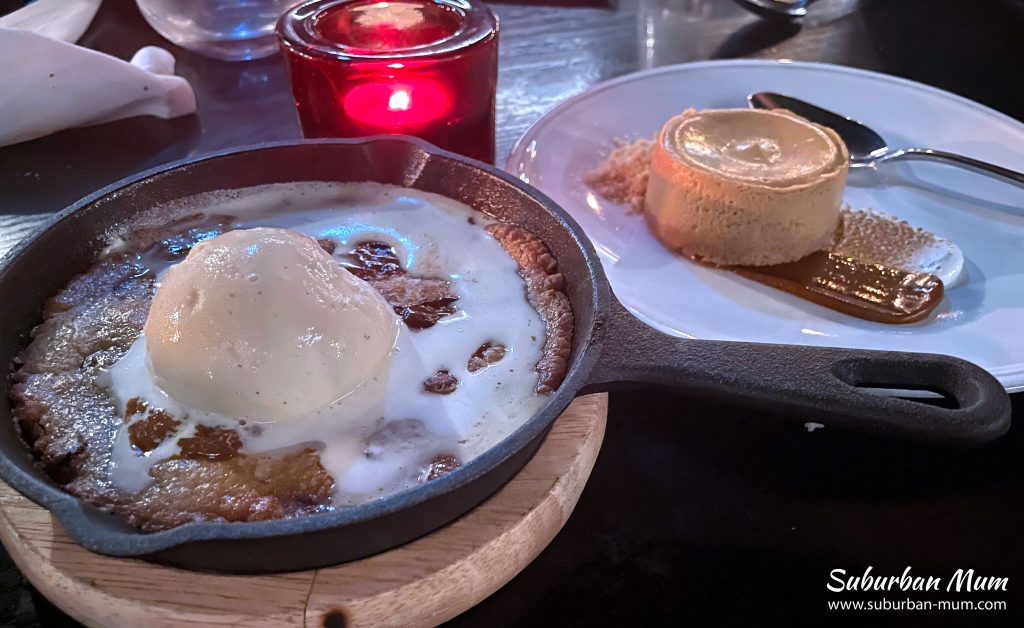 We really enjoyed our visit to Gaucho. It's most definitely the place to go for steak, I don't think any other steak places we've been to before can compare. The Piccadilly branch was ambient with mood lighting and candles. It's a place to visit to enjoy good food and drink with friends and family. If you fancy giving it a try yourself, don't forget to book through Open Table.
Gaucho currently has 12 restaurants across London and six regional restaurants over the UK. We are planning on visiting the Richmond branch, which is the closest to us, to get our steak fix again soon.
You might also like: