There's been a bit of a toy car theme on the blog lately and the boys are loving it! Last week we reviewed the Hot Wheels Track Builder Stunt Bridge and this week we've been taking a look at Roto Revolution Track Set.
Hot Wheels Roto Revolution Track Set
The Hot Wheels Roto Revolution Track Set is a rotating circular track where you have to perfectly time your car to launch into the rotating track. There is a launcher on either side of the track and once launched, the cars will then loop at speed around the track until one crashes out – the last car racing is the winner.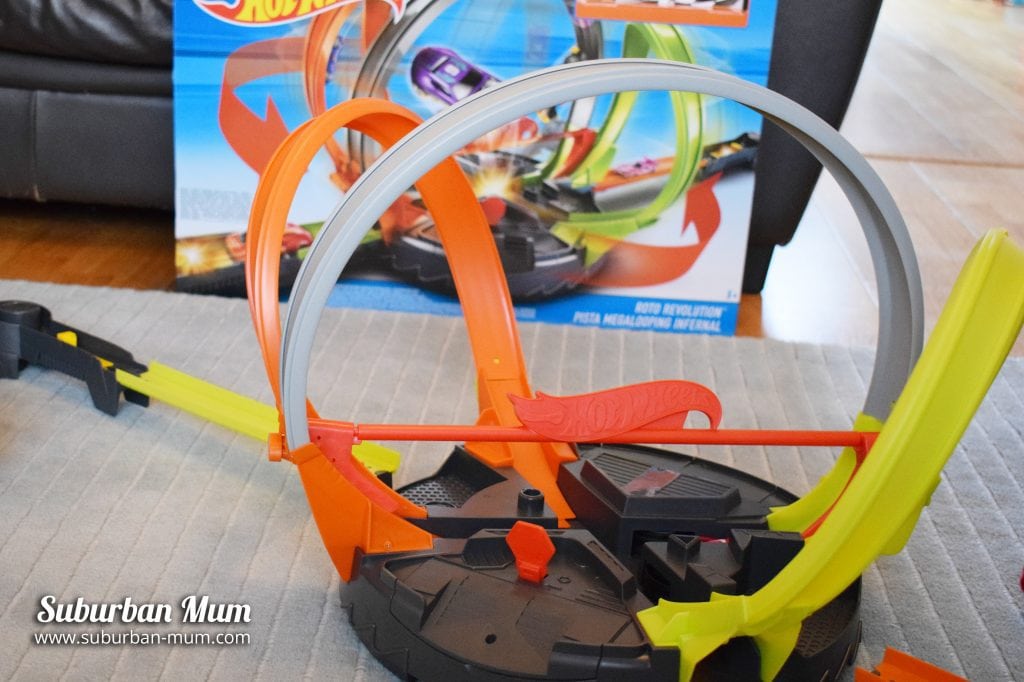 The set requires 4 x D batteries (not included) to power the rotating track and comes with two Hot Wheels cars (one pink and one blue) so you can start testing your skills with friends straight away.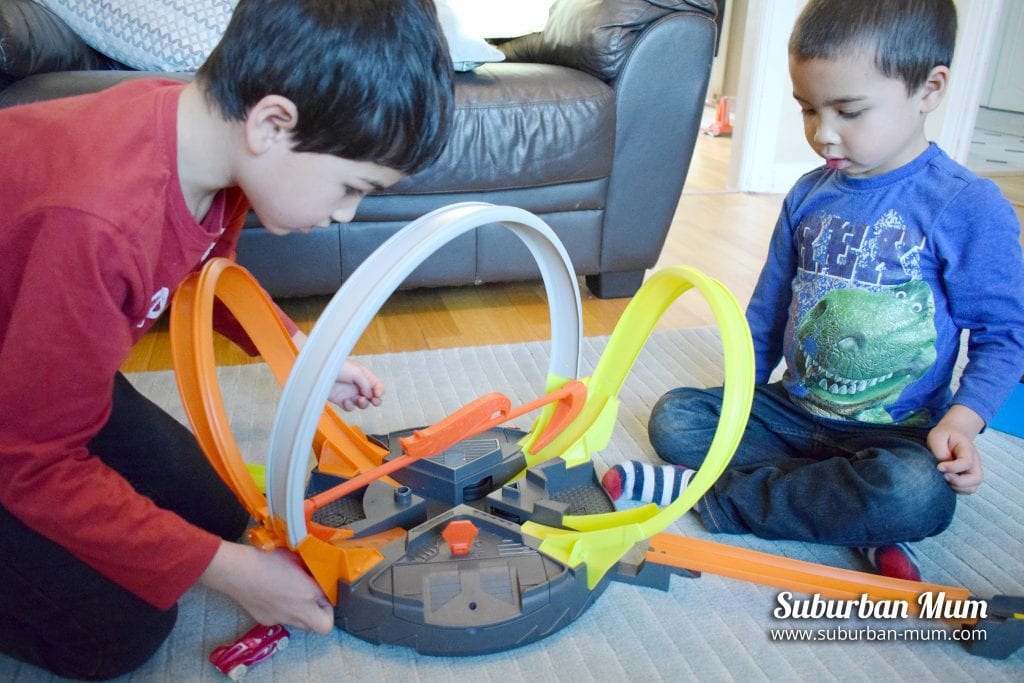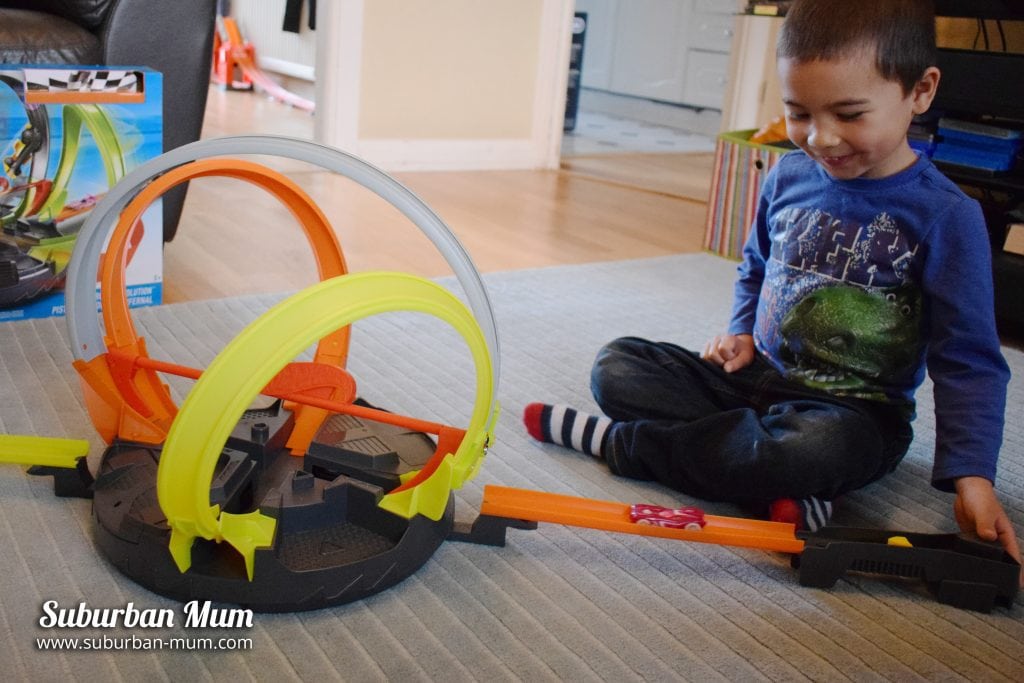 Our thoughts
The Hot Wheels Roto Revolution Track Set was pretty straightforward to set up and the boys couldn't wait to start testing it out. It took a while for them to master the timing of launching their cars but they were eager to keep practising. E got the hang of it a little quicker than M but they absolutely loved watching the cars whizz around at speed. They even managed to launch them both into the rotating track at the same time a few times. Mr H even got in on the action too.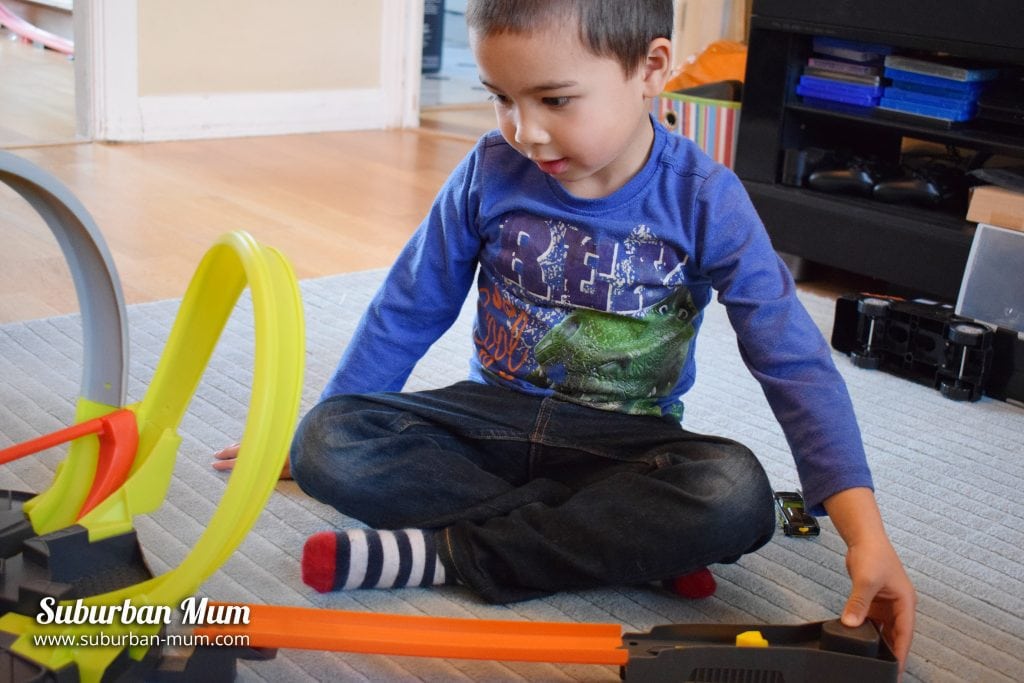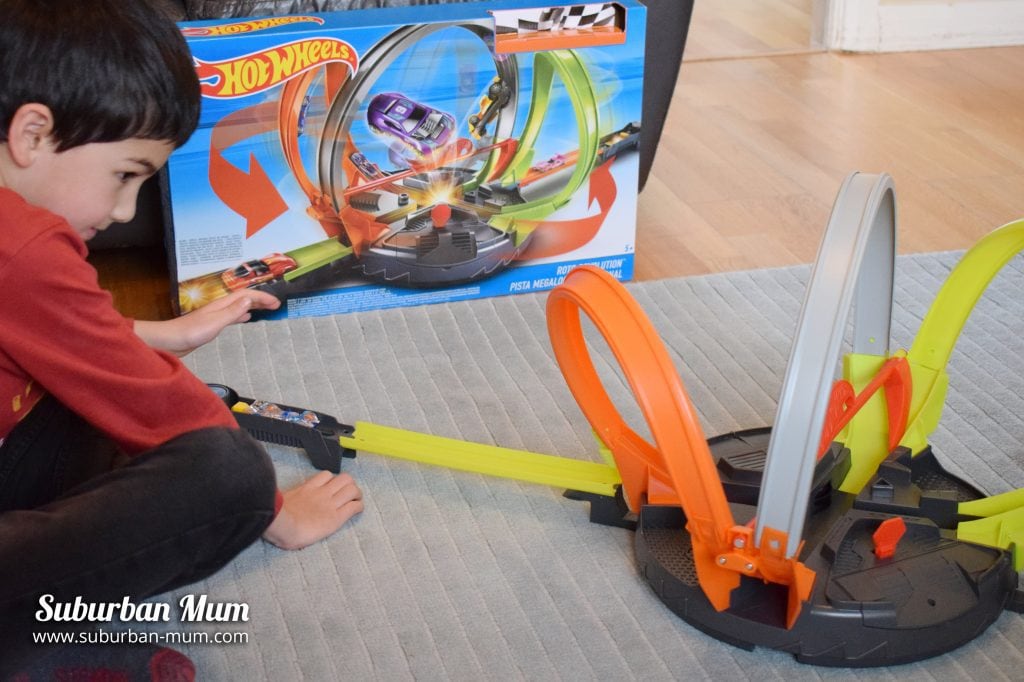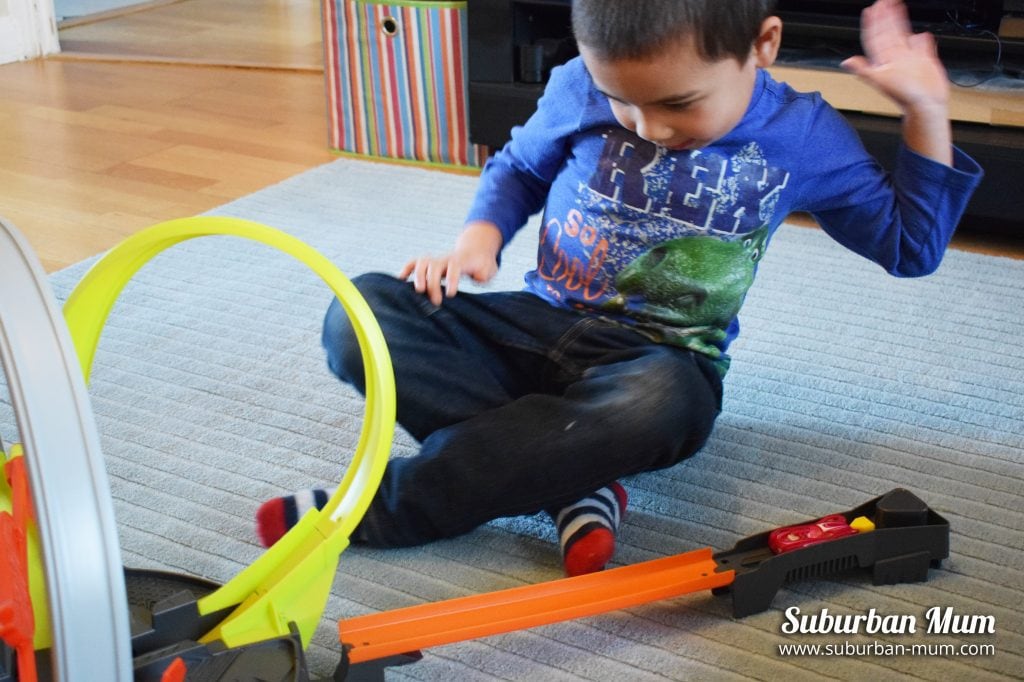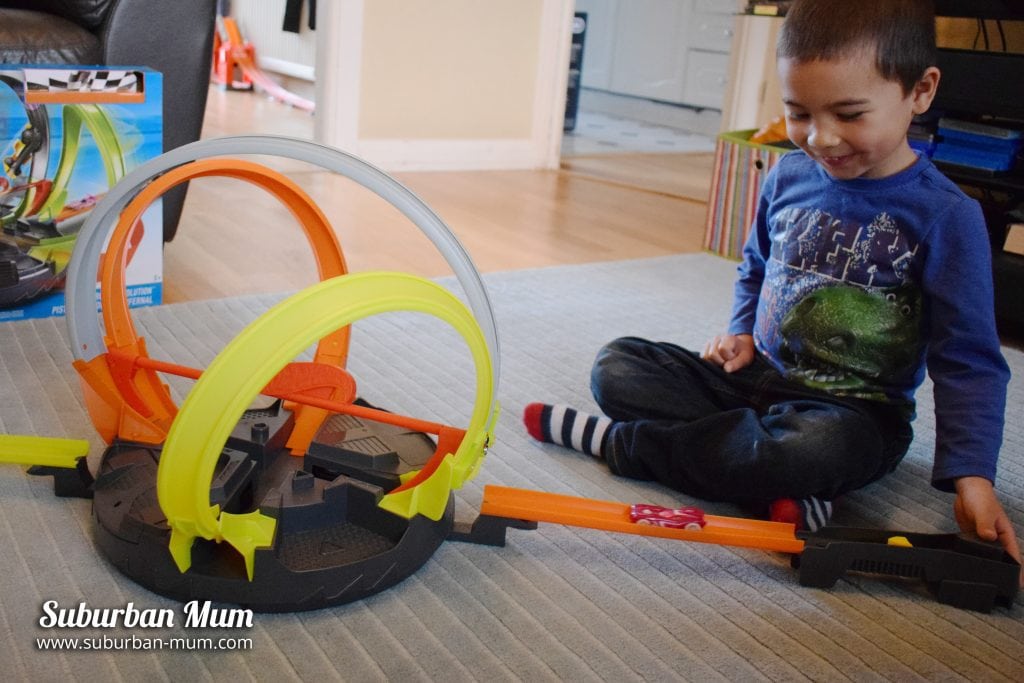 It's worth bearing in mind that the set is a little noisy. However, the boys seemed to enjoy the rotating track a lot more than the Track Builder Stunt Bridge. They're keen to connect this up to some of their other Hot Wheels sets and have told me they want to cover the whole of our living room!
The Hot Wheels Roto Revolution Track Set has an RRP of £49.99 and is available on Amazon, Smyth and other good toy stores.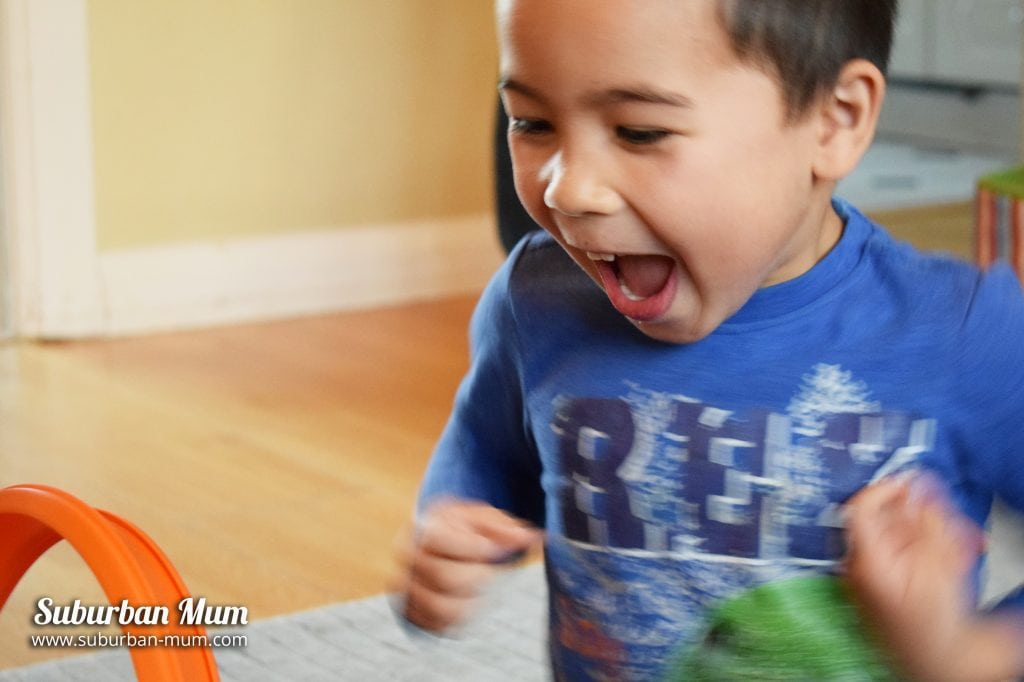 [amazon asin=B01NBJ32OI&template=iframe image2]
*We received the Hot Wheels Roto Revolution Track Set for the purpose of this review. This post contains Amazon Affiliate links.
You might also like: