I was recently sent the Naipo Shiatsu Back Massager Massage Chair to review. I have been wanting to try something like this for a while now to help my shoulder and back muscles at home without having to book in for a massage. Working full-time as well as being a mum leaves me with very little time to do things like this so being able to have a massage whilst sitting down of an evening sounded perfect for me.
The Naipo Shiatsu Back Massager Massage Chair is available for £69.99 to buy on Amazon and comes with the following features:
Auto Safety Timer
Built-in Temperature Control
Full Back Massage – customised control for upper, middle and lower back
3D Massage Nodes
3 Vibration Levels
Optional Heat Option
Accessories include adaptor, car adaptor (not to be used by the driver and User Manual
Elastic Band to attach to a chair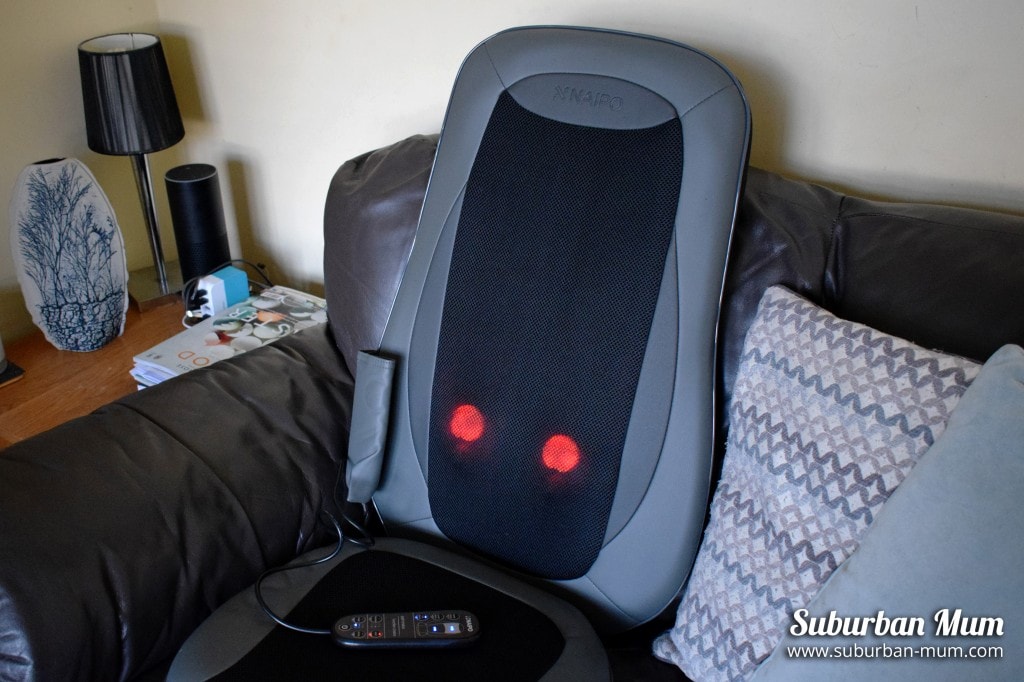 How I found Using the Naipo Shiatsu Back Massager Massage Chair
As I sit in front of a desk all day at work, then with my laptop at home when I am blogging, I find I build up a lot of tension in my shoulders as the days go on. Sitting in the same position for long periods of time can cause a lot of aches and pains in this area I find. I really wanted to try something that would help relieve this tension at home quite easily that's why I wanted to review the Naipo massager.  It is really easy to set up and has a remote control to help you turn it on and off and adjust the position of the nodes.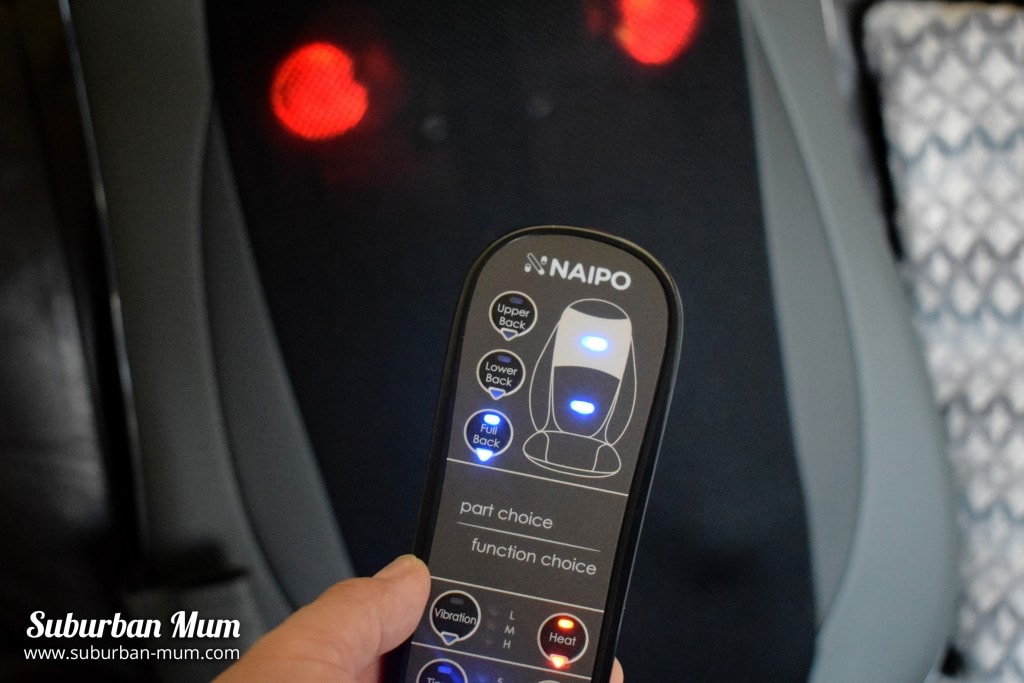 At first, and when not in use, the nodes feel quite hard on the back and to touch. I was concerned that it would be quite painful when in use. It does take a little bit of getting used when you first use the massager. It is suggested that you use it on the lowest setting until you get used to it. I definitely agree with this and would also add to not use it on bare skin. Maybe drape a towel or loose clothing over your back when using the back massager.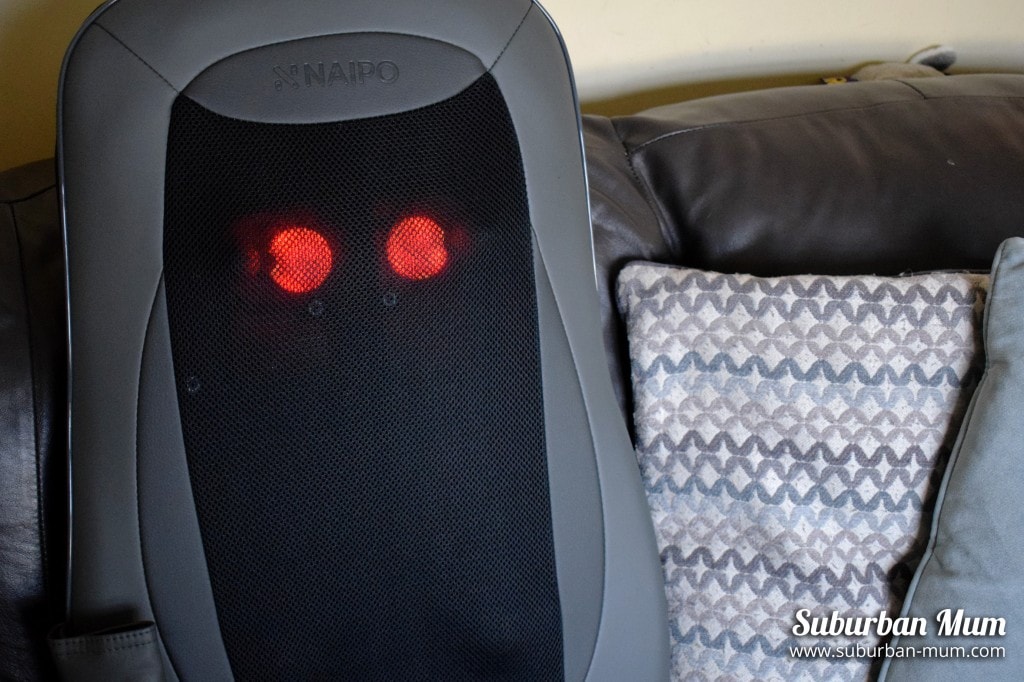 Once you get used to the nodes and how they feel on your skin, it is actually a really good massager. I found it really helped reduce the tension in my muscles after using it. One thing I would say is that I would have liked the option to focus the nodes on certain parts of your back/shoulder to ease tension in specific parts of your body. You can move it to different sections but being able to stop it on certain parts would have been perfect for those particularly tense areas.
Have you ever used an at home back massager?
*We received the Naipo Shiatsu Back Massager Massage Chair for the purpose of this review