If you're a regular reader of the blog you will know that we spent a weekend in Birmingham recently. We planned a couple of activities to do on our main day (Saturday) and one of them was to visit the SEA LIFE Centre.
We've visited the London Aquarium on numerous occasions before (especially when E had an obsession with Sharks) so we are certainly no strangers to SEA LIFE centres but we were interested to see find out how the SEA LIFE Centre, Birmingham differs from London.
Getting there
The SEA LIFE Centre, Birmingham is right in the heart of town. We found it well signposted and very easy to get too. We parked in the nearest car park, as suggested on the SEA LIFE website which was just a short walk away.
It was actually snowing on the morning of our visit so we were eager to head inside into the warm!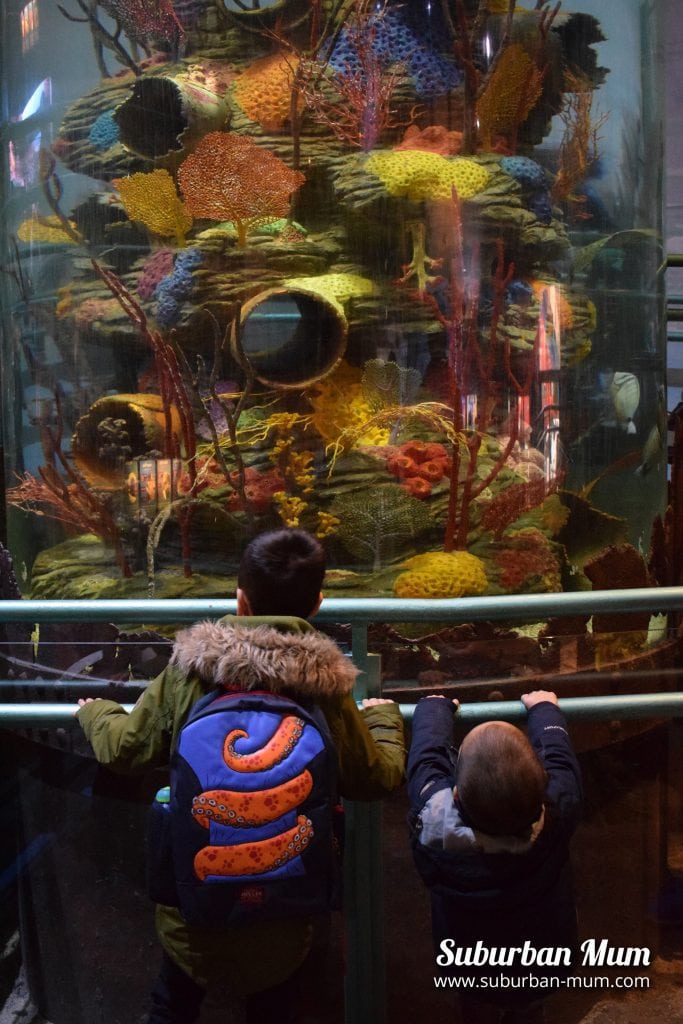 SEA LIFE Centre, Birmingham
It was a busy day at the centre but thanks to a good queuing system we didn't have to wait too long to pick our tickets up.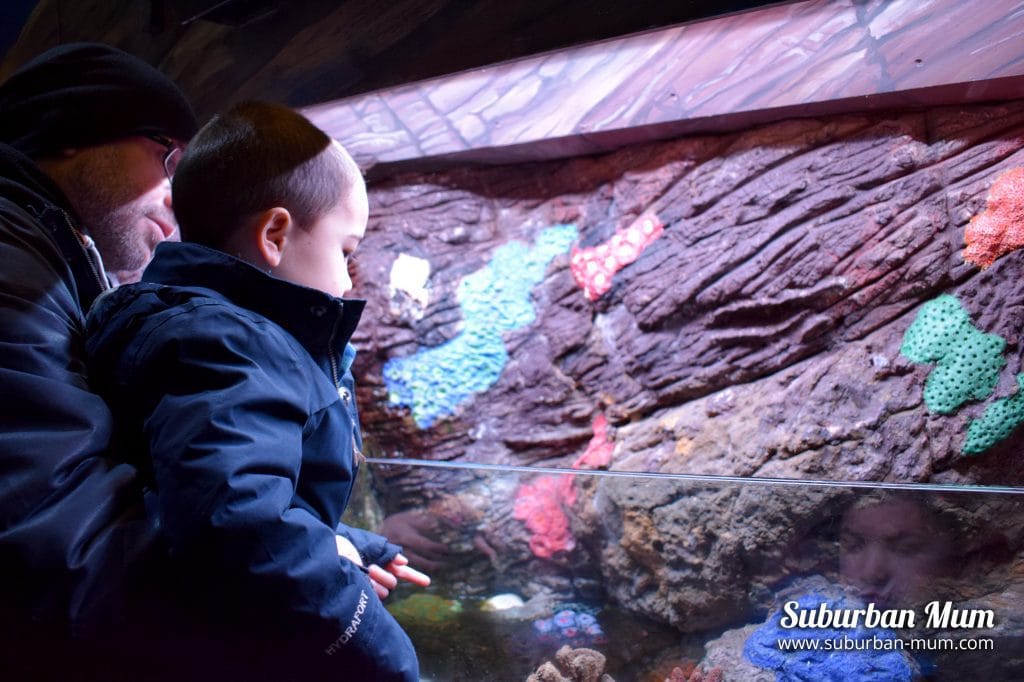 The boys really enjoyed wandering around at their own pace, taking in the fish and sea creatures. E especially loved the rock pool and was brave enough to stroke a starfish! M, on the other hand, wasn't so keen and was happy spectating.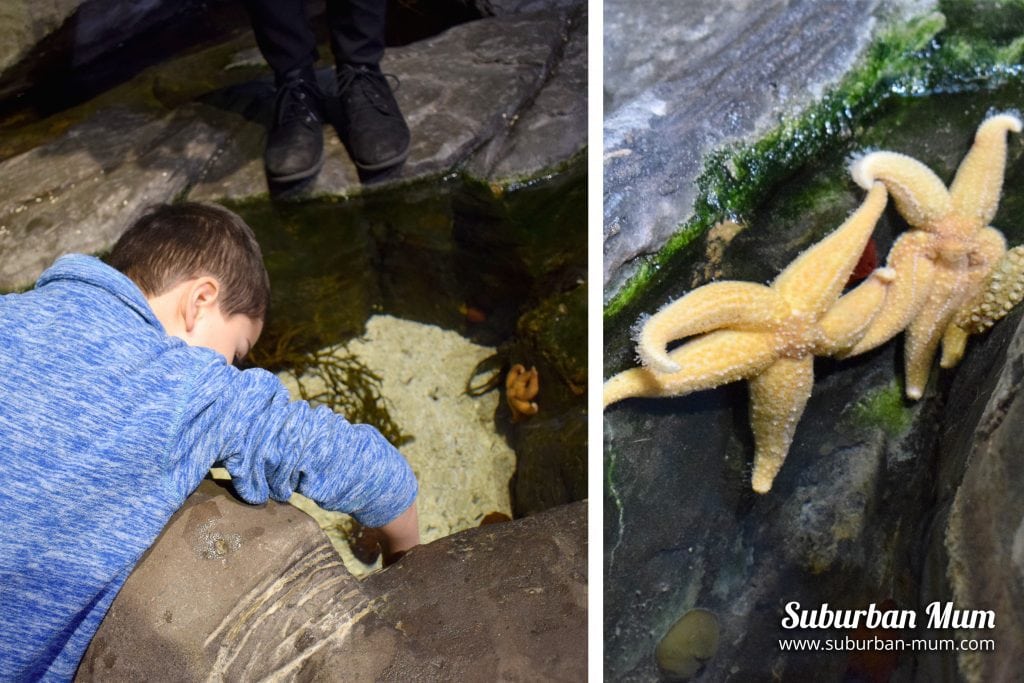 Annoyingly, I had forgotten to pack the charger for my camera for the weekend so I had to be picky about what photos I took to conserve my battery! (it was tough I tell you!)
There are also set times for feeding and talks but we were happy to just stop at the information points every now and then to read fun facts about the creatures.
We saw Jellyfish, Clownfish and Sea Horses to name but a few but the real highlight had to be the Ocean Tunnel. You really feel as though you are underwater with these creatures, and there is just something so calming watching these beautiful creatures swim by! (you can see more on this in the video further down)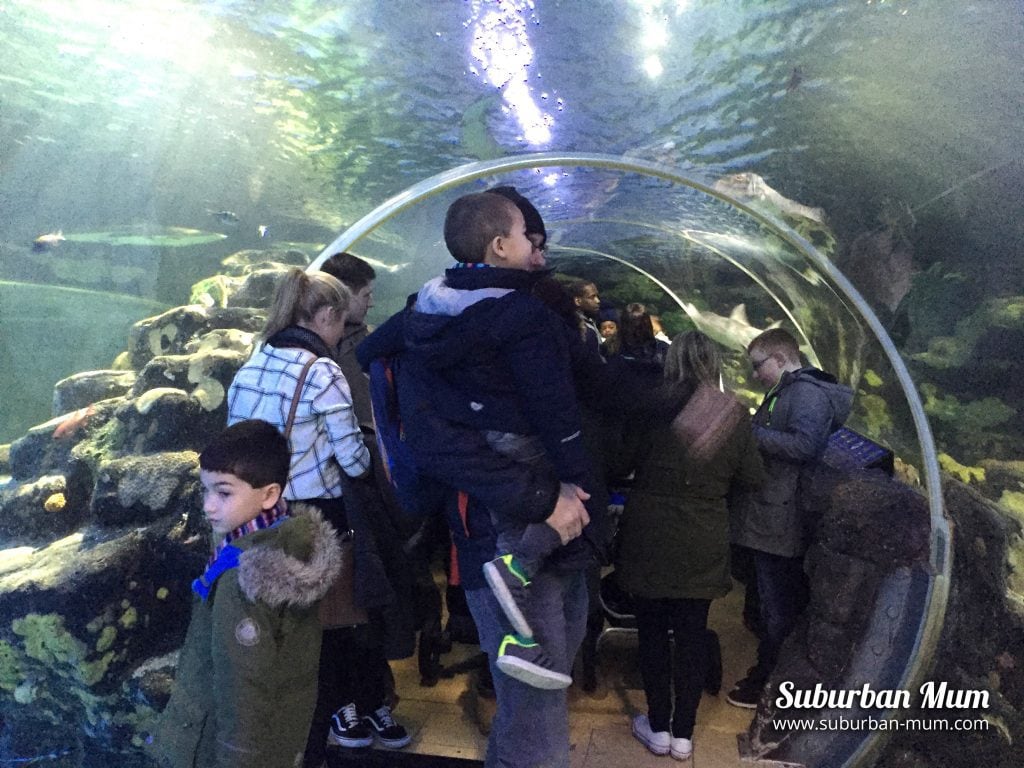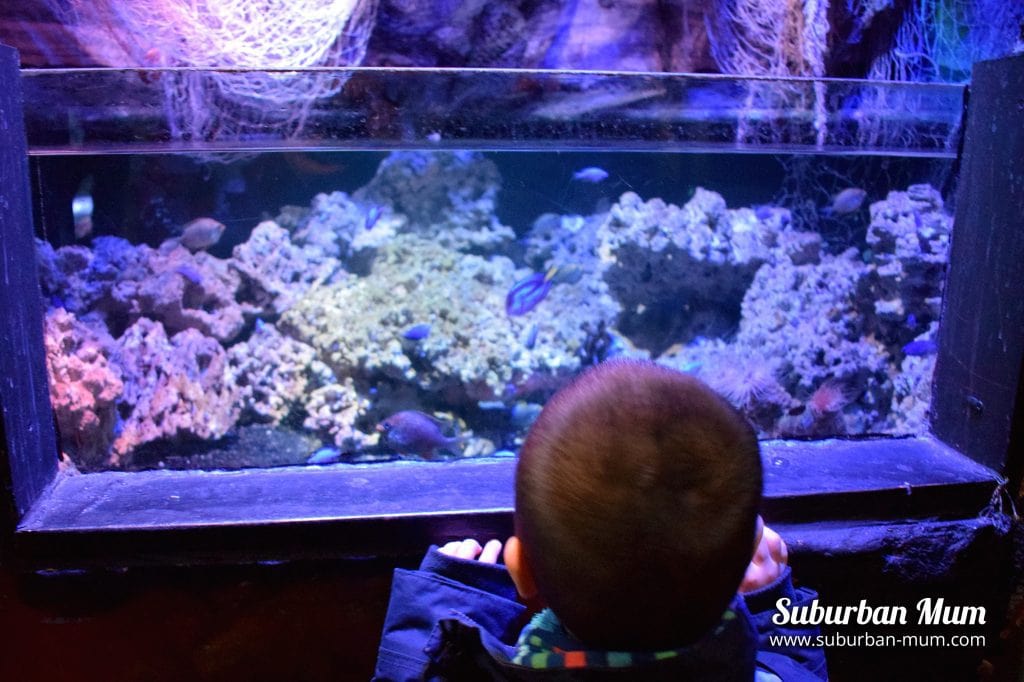 SEALIFE Birmingham also has a 4D Cinema experience. The Octonauts took us on an Amazon adventure and having chosen to sit near the front we may have got a little wet! The 4D Cinema was a welcome break for us to rest tired legs for around 15 minutes before heading around the rest of the centre.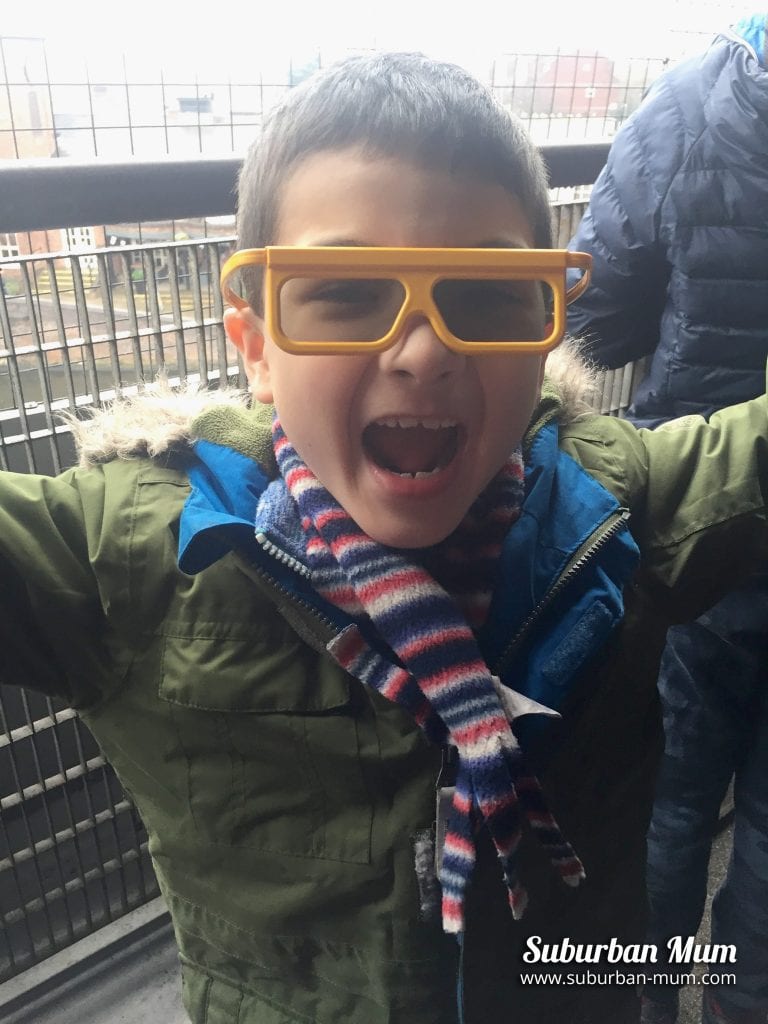 Our thoughts
Overall, we really enjoyed our visit to the SEA LIFE Centre, Birmingham. It was the weekend before half-term when we visited and although it was busy, we never had to wait long to get up close to the tanks. It's probably a little trickier to get around when it's busy and you have a buggy, though. If this is the case I would advise taking your baby in a carrier if you can and leave the buggy in the buggy park at the entrance.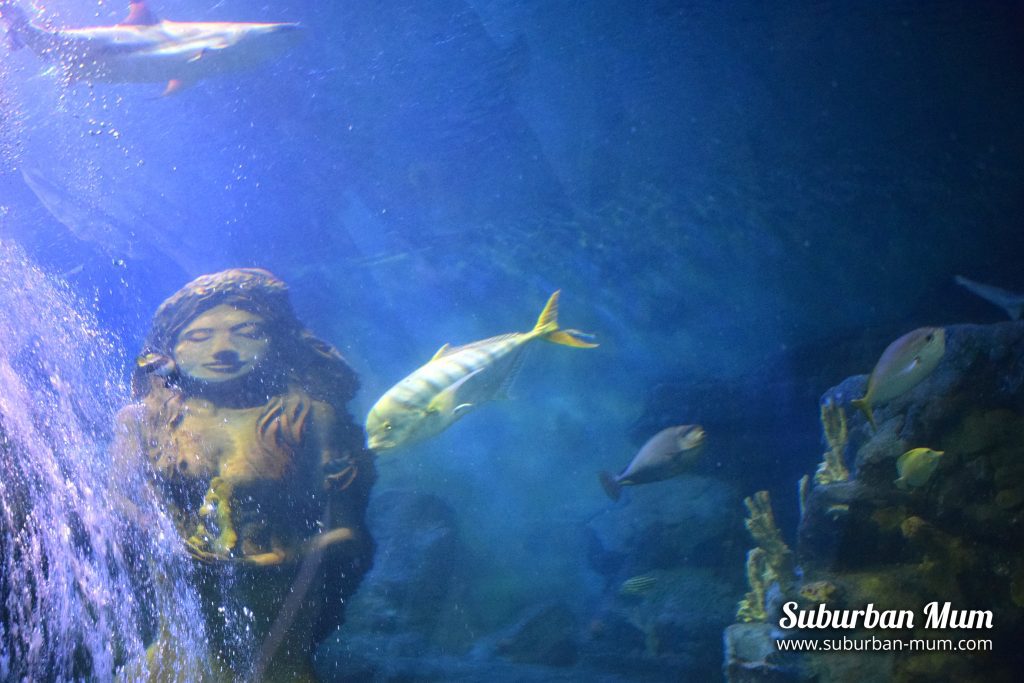 It's also worth noting that there are no Cafe/Restaurant facilities onsite (toilets are easily accessible throughout). We were full of breakfast still during our visit, so this was not a problem for us. There's a huge choice of restaurants over at Brindley Place which is a stone's throw away if you have worked up an appetite after your visit.
Tickets to SEA LIFE Centre, Birmingham start from as little as £12.75 for a timed entry ticket and under 3s are free. If you are visiting Birmingham we'd highly recommend it as a place to visit. It's great for children (and adults!) of all ages.
Watch the video we made of our weekend!
Pin it for later: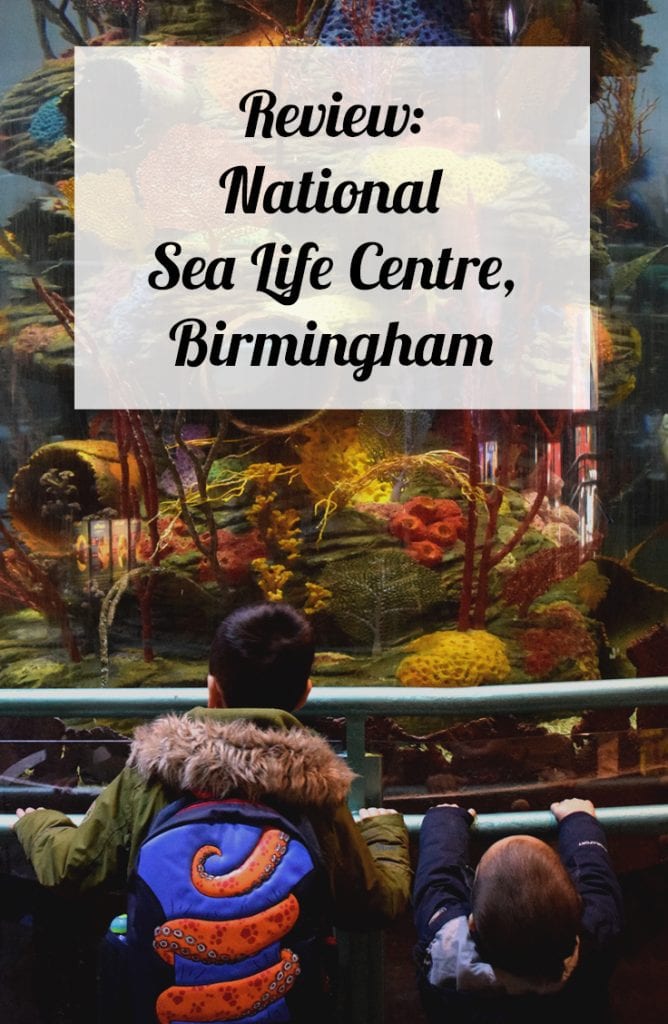 *We received tickets to SEA LIFE Centre, Birmingham in return for this post. All opinions are honest and my own.
You might also like: