We're currently settling back into our "back to school" routine. E had been really looking forward to seeing his school friends and I think it's been good to get his brain ticking again after a 7-week break!
Over the weekend, we decided to try out some fun experiments with a Nickolodeon Experimake set – Sludge and Slime from Addo Play. There are a number of different sets available in the range and they are suitable for children aged 8+.
Nickelodeon Experimake Sludge and Slime
The Sludge and Slime set contains two handy trays and within those, the materials and ingredients you need to try out six different experiments. Our box had a pair of goggles and gloves for protection as well as a selection of measuring cups, pipettes and test tubes and the all-important user manual for us to follow.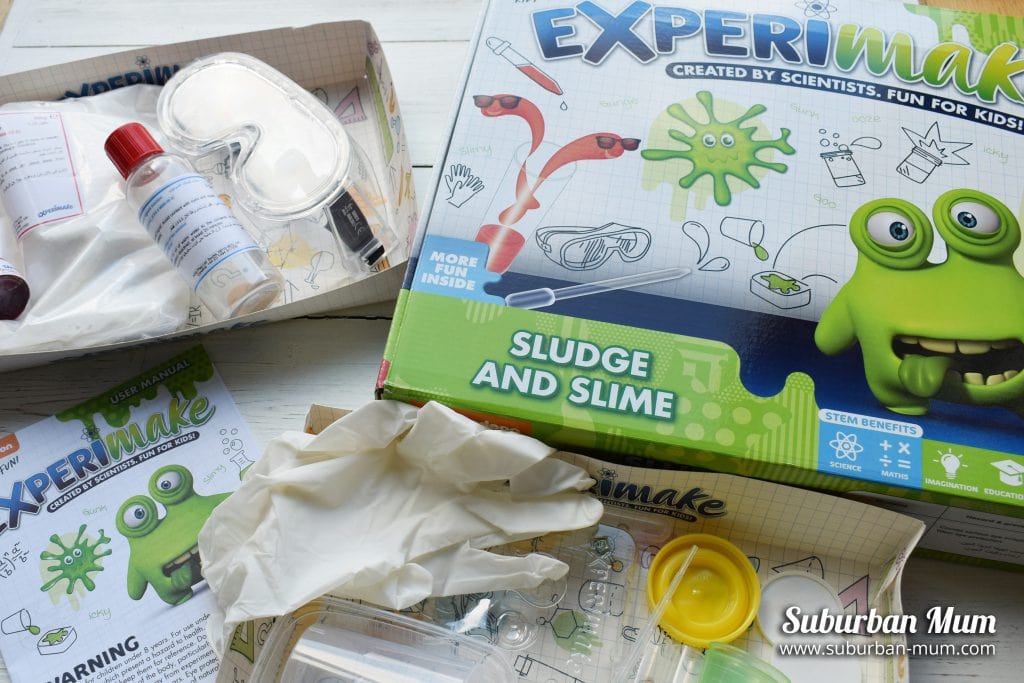 The trays are really handy for storing and measuring out your items but as an extra layer of precaution (because E is clumsy!) we popped a protective mat down on our table too.
Preparing chemicals
We began by preparing our chemicals as per the instructions. I laid out the items E needed and instructed him on what he needed to do. He prepared the Sodium Alginate solution by adding in warm water and shaking, as well as the Calcium Chloride solution and the Calcium Chloride Dilution.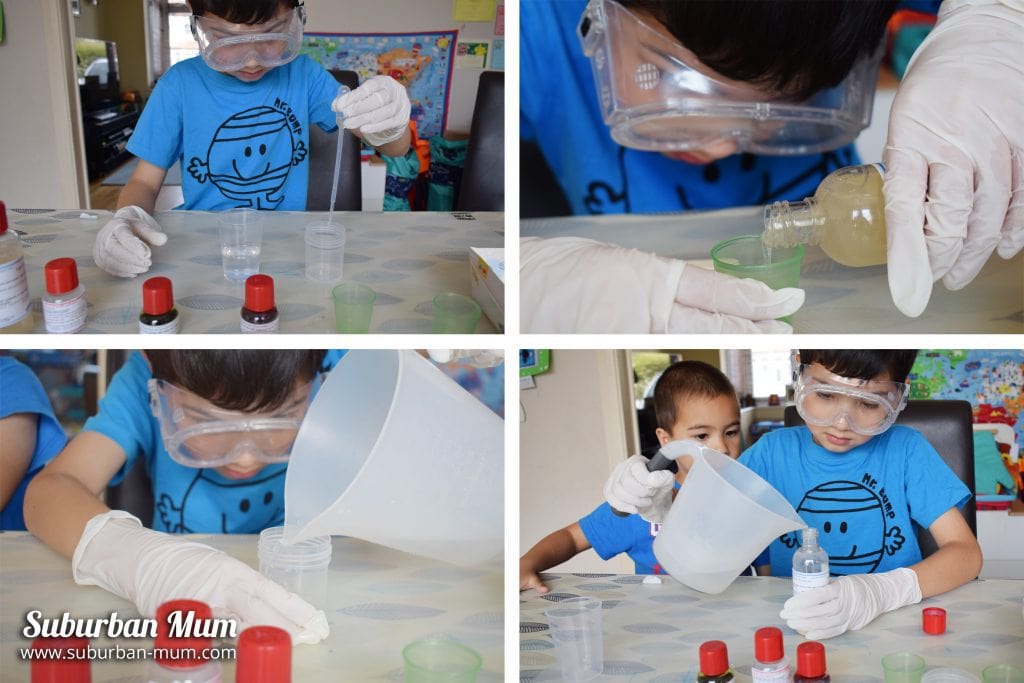 Once these were done we moved onto the first experiment.
Multiplying Slime Balls
E had great fun creating the slime by mixing the sodium alginate and the calcium chloride dilution together once the slime had formed he could then squeeze them which in turn formed smaller slimeballs.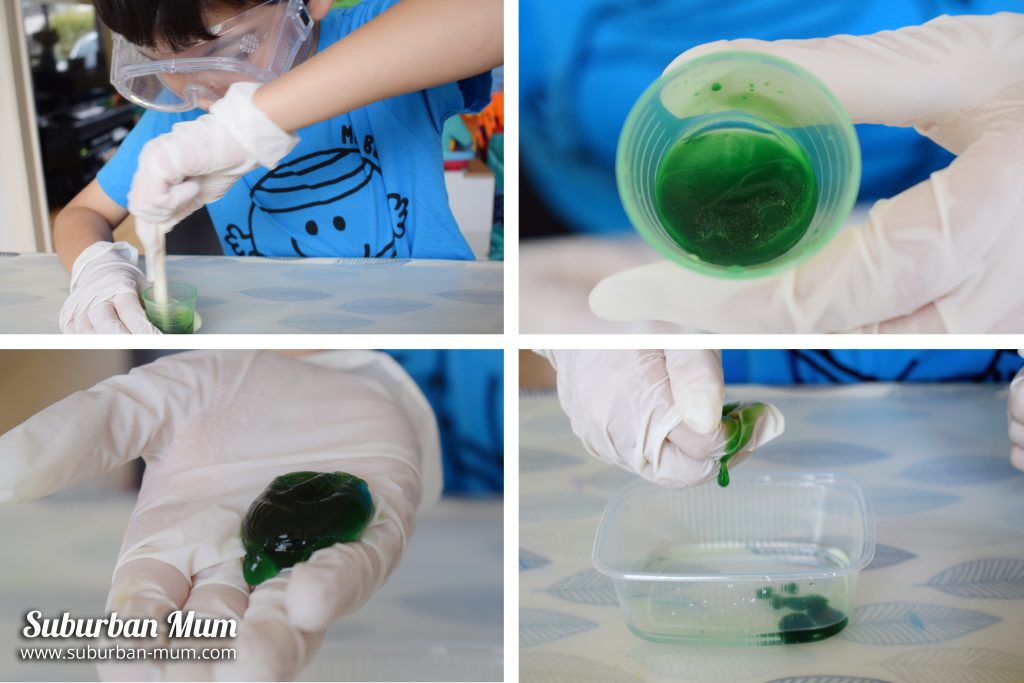 Slimy Snakes
The second experiment we tried was called Slimy Snakes. We used the same chemicals again and created two different coloured solutions using food colouring. This time, we used pipettes to create wriggly worms!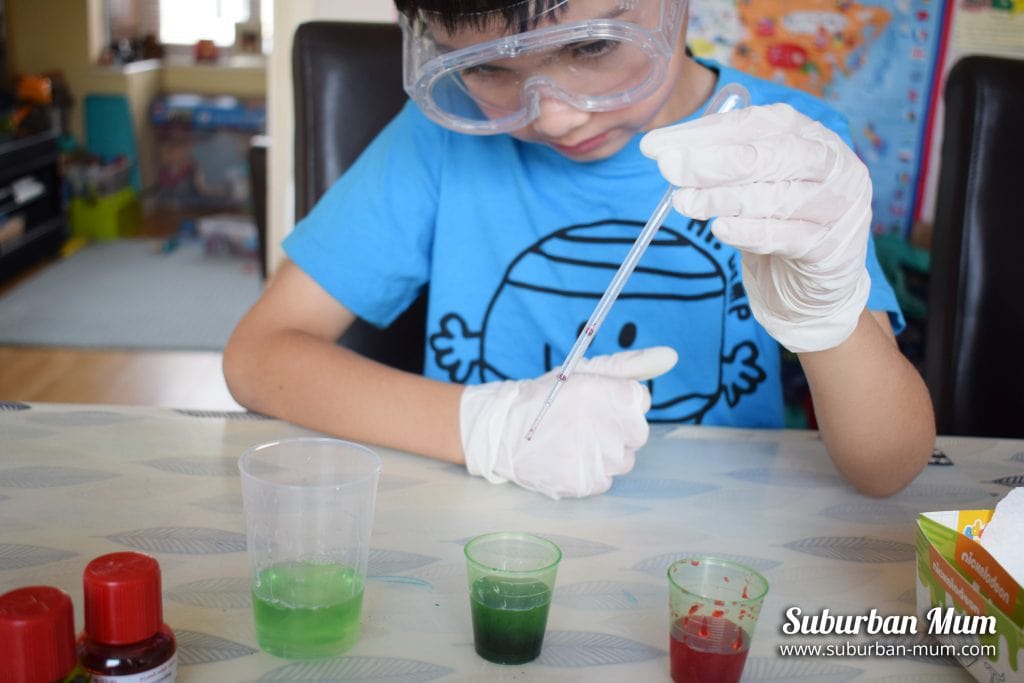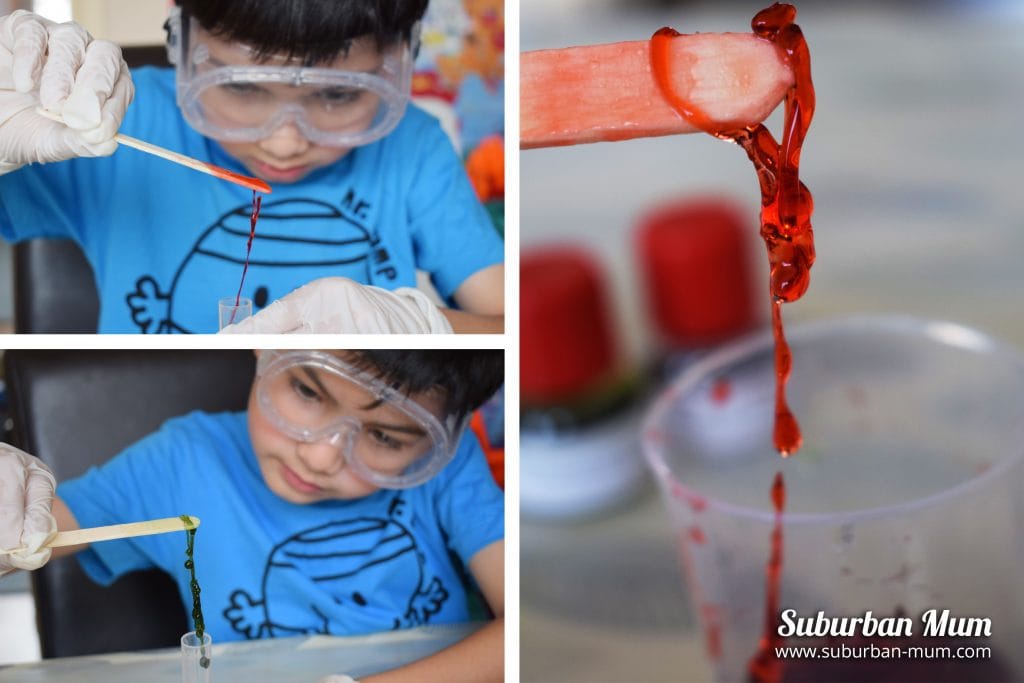 Overall, E found these experiments really interesting and enjoyed measuring out the items and trying to guess what would happen.
The Nickelodeon Experimake sets have been designed by scientists to encourage learning through play. The experiments we tried so far were creative and helped E understand the science behind chemical reactions in a fun way that he could easily relate to. We're looking forward to trying the other experiments.
The Experimake sets are available to buy at The Entertainer and retails at £19.99. They're currently half price which is fantastic value for money!
*We received the Nickelodeon Experimake Sludge and Slime set in exchange for this review
You might also like: