It's no secret that my family and I love our food. I've always encouraged my boys to try everything at least once before they decide whether or not they like it and recently, we were sent some Violife vegan cheese to try out.
Now we LOVE cheese but I have to admit that we had never tried vegan cheese before so we didn't really know what to expect.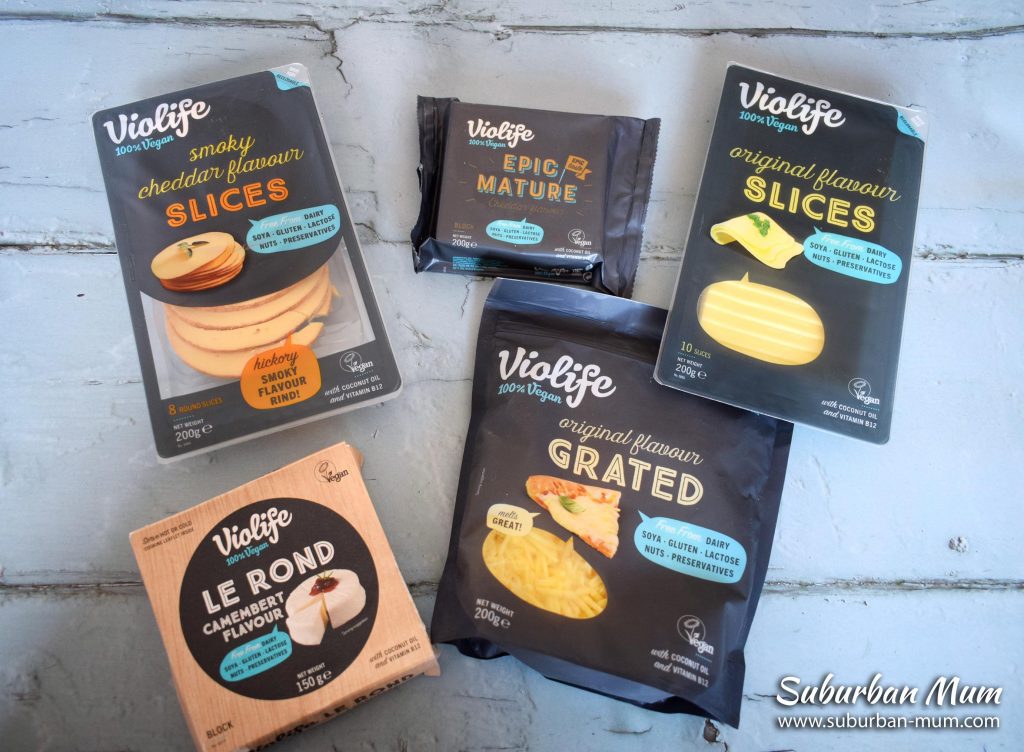 Violife Vegan Cheese
Violife has been making 100% vegan, non-dairy, non-GMO goods since the 90s in Drama, Greece. They have a range of award-winning vegan alternatives to cheese to help you transition to a plant-based diet with ease.
Our Violife taste test
We were sent various types of Violife vegan cheese including some smoky cheddar flavour cheese slices, mature cheddar cheese block, grated cheddar, camembert and original flavour cheese slices.
We decided to do a little taste test of them all over the weekend – here's what we thought.
Epic Mature Cheddar Flavour Blocks
We tend to have blocks of cheddar with crusty bread, salami, chutney and pickles when we have one of our indoor picnic lunches. We did notice a difference in texture with the Violife Cheddar block and the kids weren't too keen on this. I didn't mind it but did find the flavour was a lot milder than what I am usually used to.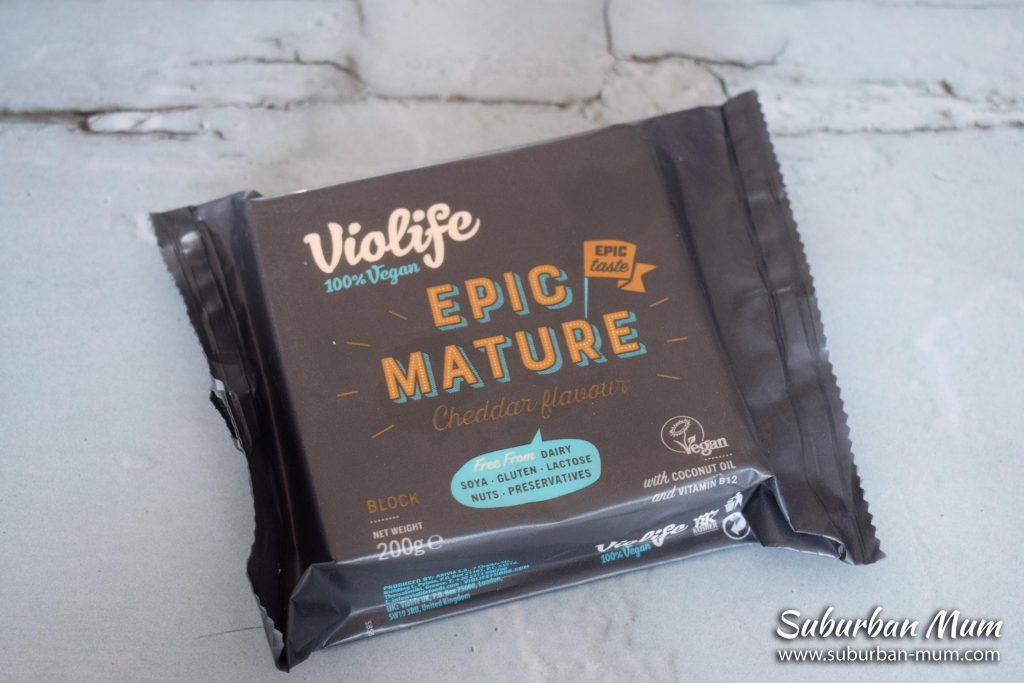 Original Flavour Grated
We always have grated cheese in our fridge. It's handy for popping on top of jacket potatoes and pasta and making toasted cheese sandwiches. The Violife Original Flavour grated melted well in our toasted sandwiches and to look at it, I don't think you'd be able to tell the difference. However, the taste is rather different to the usual grated cheese we're used to.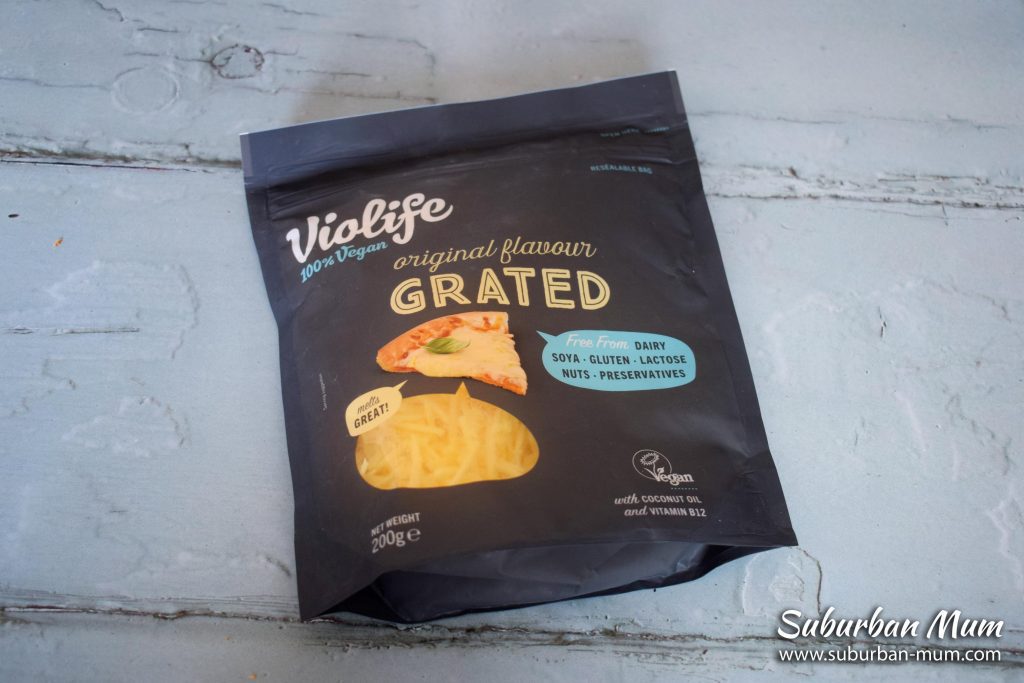 Smoky Cheddar and Original Flavour Slices
I love that these come in handy resealable packets and I could definitely taste the smokiness of smoky cheddar flavoured ones.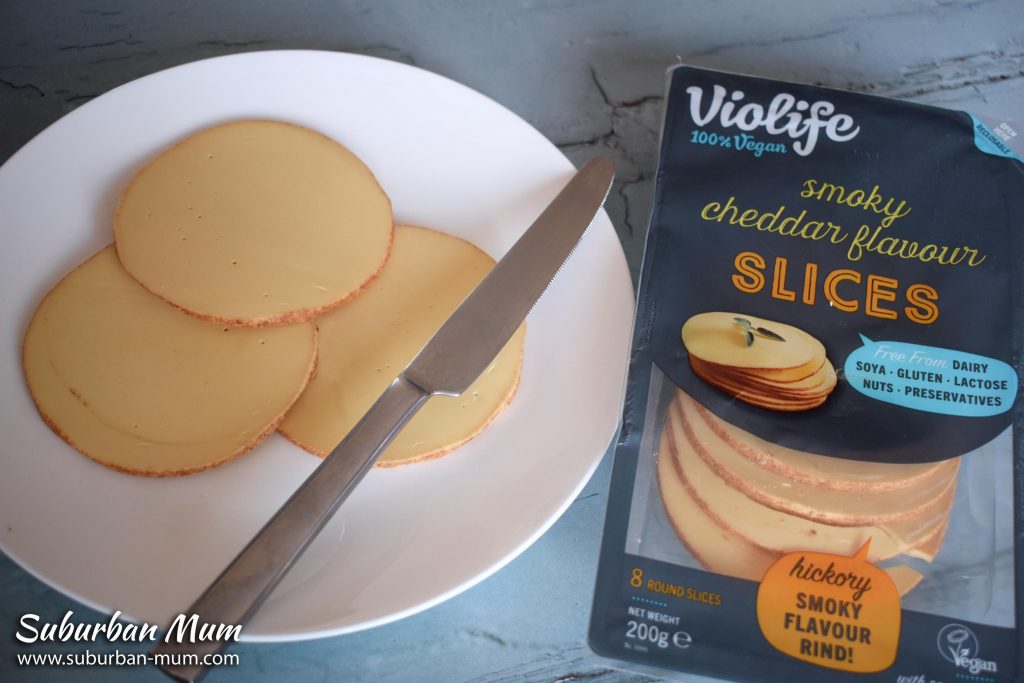 Le Rond Camembert
Last but by no means least, we tried the camembert. You can either bake or microwave this in the oven (we chose the latter) and dipped some crusty bread into it. After having tried the Violife blocks and slices of cheese I was really surprised with the flavour of the camembert. It tasted just like the real thing, the texture was also very similar and it is something I would not hesitate to have this again.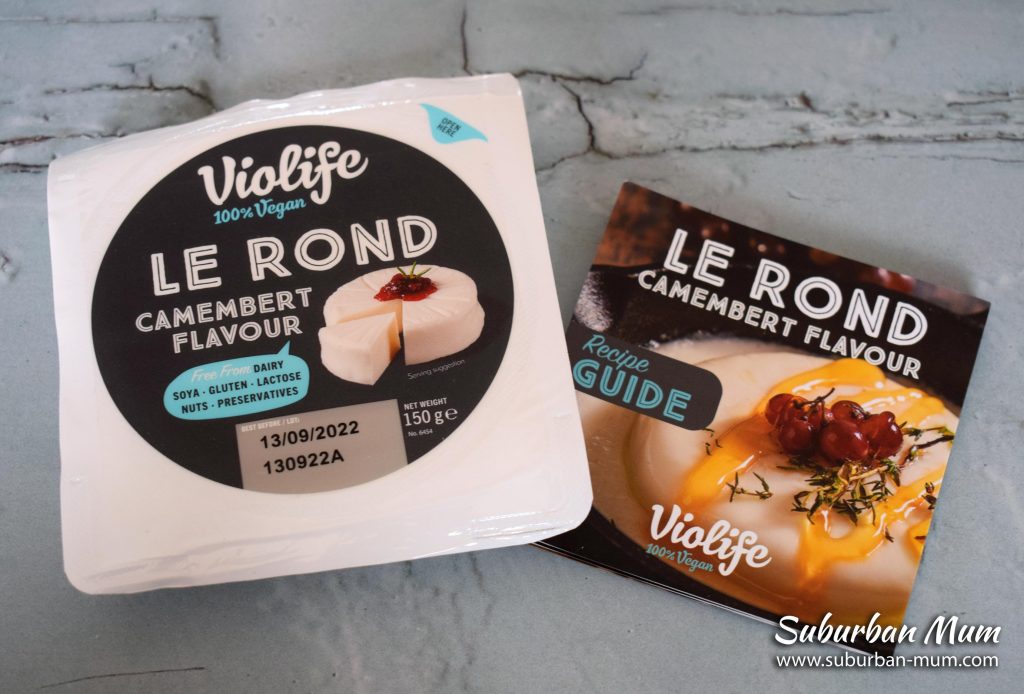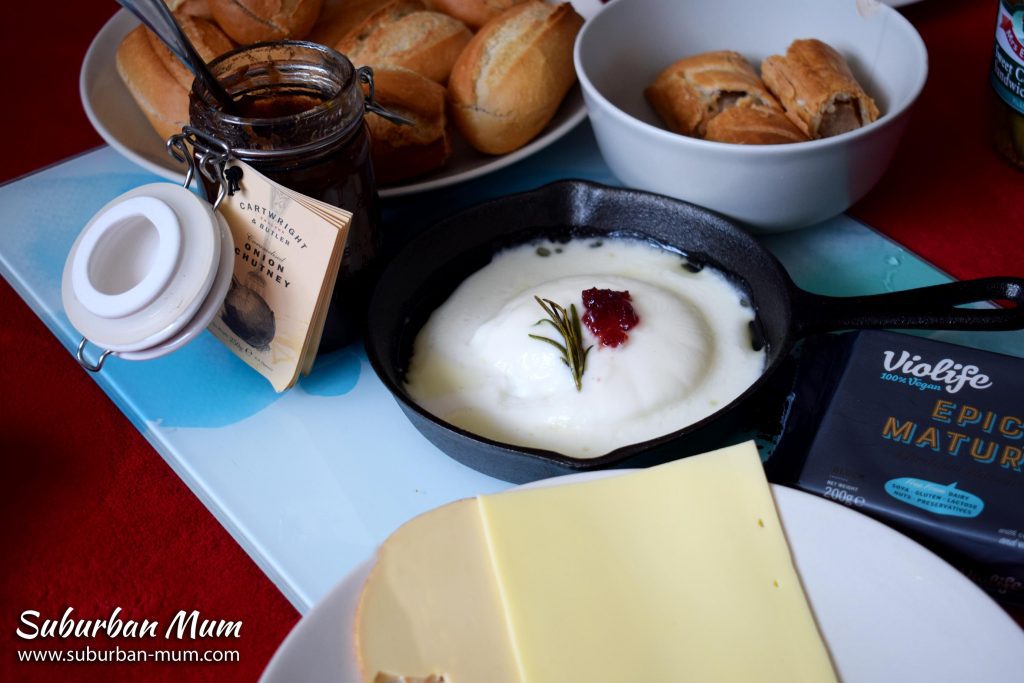 Violife has a handy section of vegan recipes on their website for those that are looking to eat less meat or who are looking to introduce more of a plant-based diet into their lives. While I don't think we are fully ready to make the switch over just yet, it's good to know that there are plenty of vegan alternatives.