My family and I love our food, my boys are constantly hungry and food is never far from their minds. They could be having breakfast and already be asking what we are having for lunch or dinner. One of our easy go-to meals is Mini Toad in the Hole, the boys love sausages and can't get enough of Yorkshire puddings, so my recipe for Mini Toad in the Hole is always a big hit.
New Richmond Chicken Sausages
Last week, I was invited to an event in London with Richmond to find out about (and more importantly to taste!) their newly launched Chicken Sausages. Richmond Chicken Sausages contain 30% less fat and 20% less calories than your usual sausages making them a lighter and healthier alternative to pork sausages.
The event was hosted by Angellica Bell, the winner of 2017's Celebrity Masterchef. She has teamed up with Richmond Chef Mat Stephany to recreate some of our Nations Favourite Sausages dishes – but with a twist.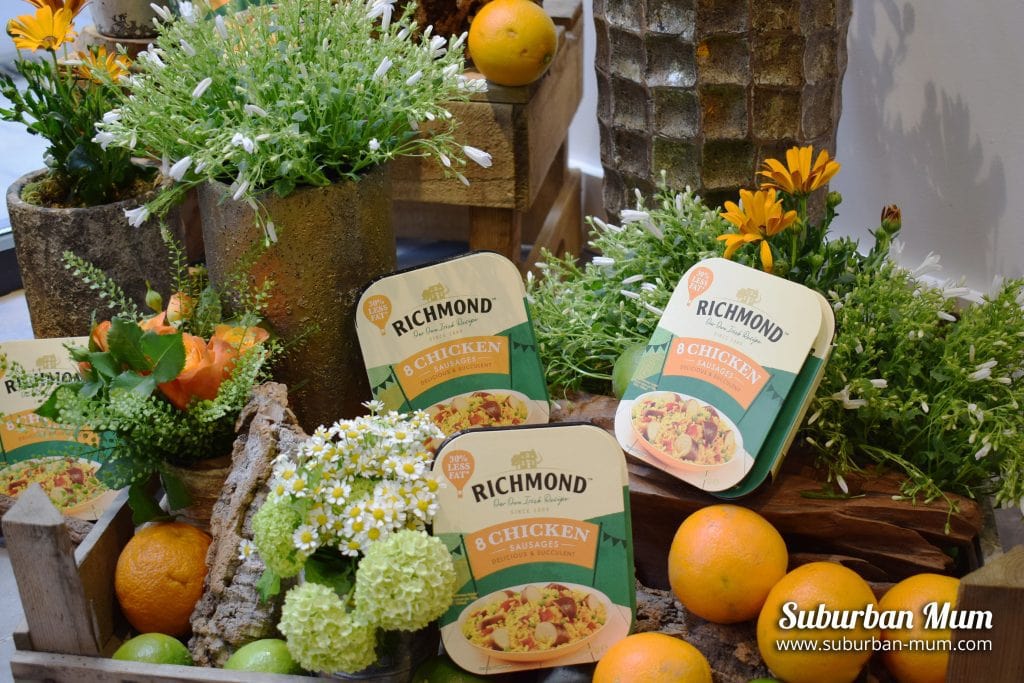 After a bit of mingling with some of the other bloggers in attendance, we took our seats and the cooking masterclass with Angellica and Mat began. They were going to show us how to cook three of the nation's favourite sausage dishes using Richmond Chicken Sausages.
Angellica began with the boy's favourite – Toad in the Hole! She microwaved some peas and broccoli before adding them into a dish along with some browned sausages before pouring over batter and popping into the oven. This dish is perfect for those busy evenings when you don't much time to spend in the kitchen. I'd never thought about adding in veggies with the batter before but it saves time and still give you a fab one-pot dinner!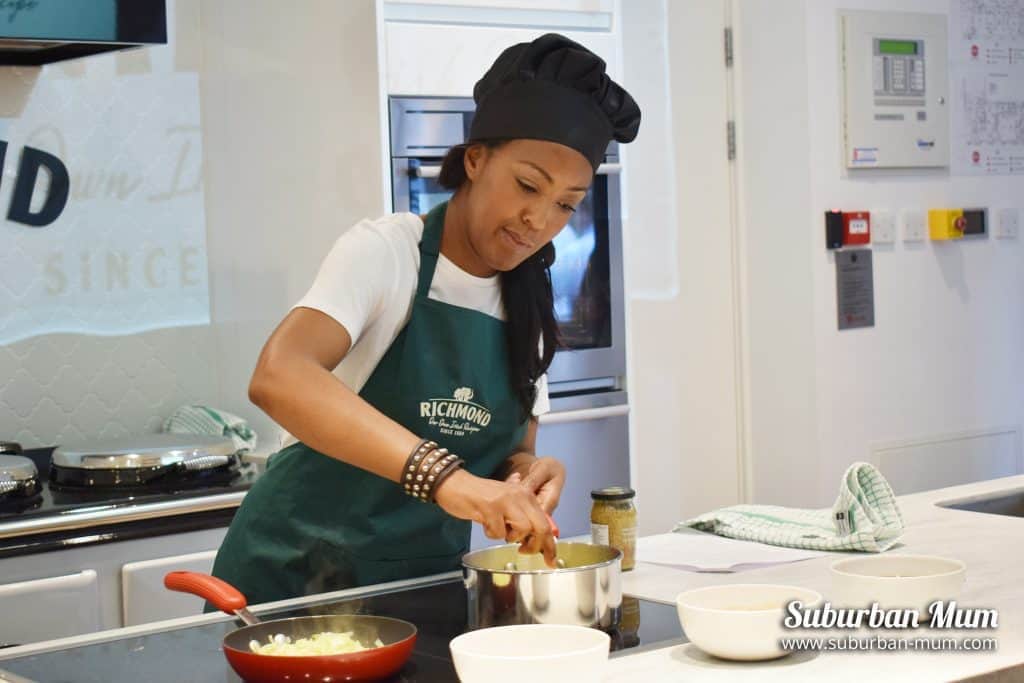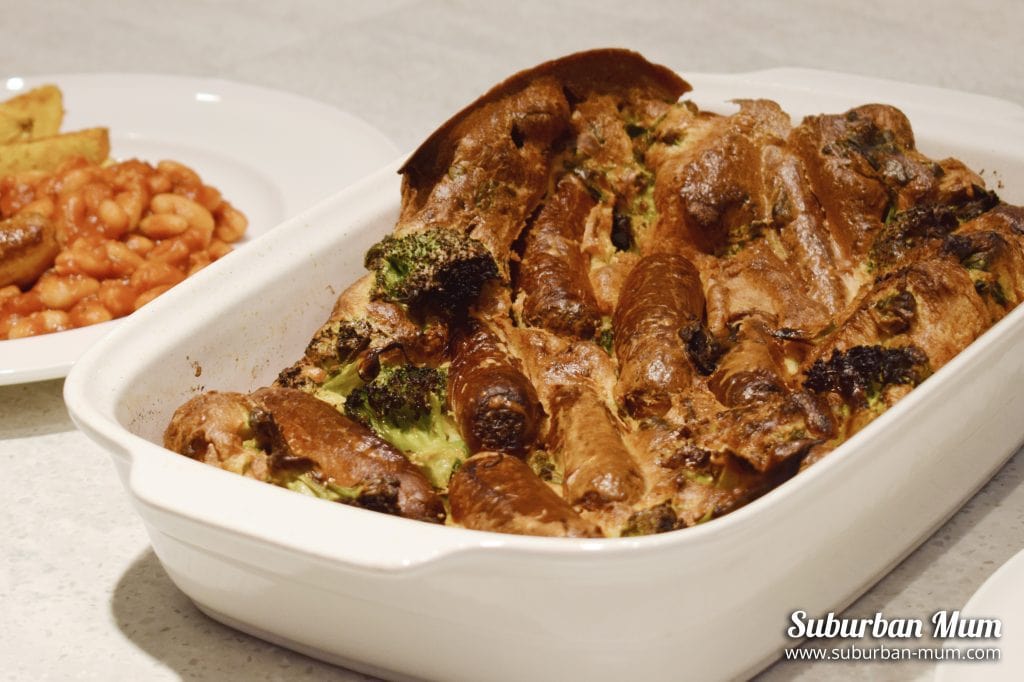 After being given some tips on how to create the perfect Yorkshire pudding it was our turn to give this a go. We were given flour, eggs and milk to make our batter whilst hot oil was being heated up in the oven ready for us to pour our batter into.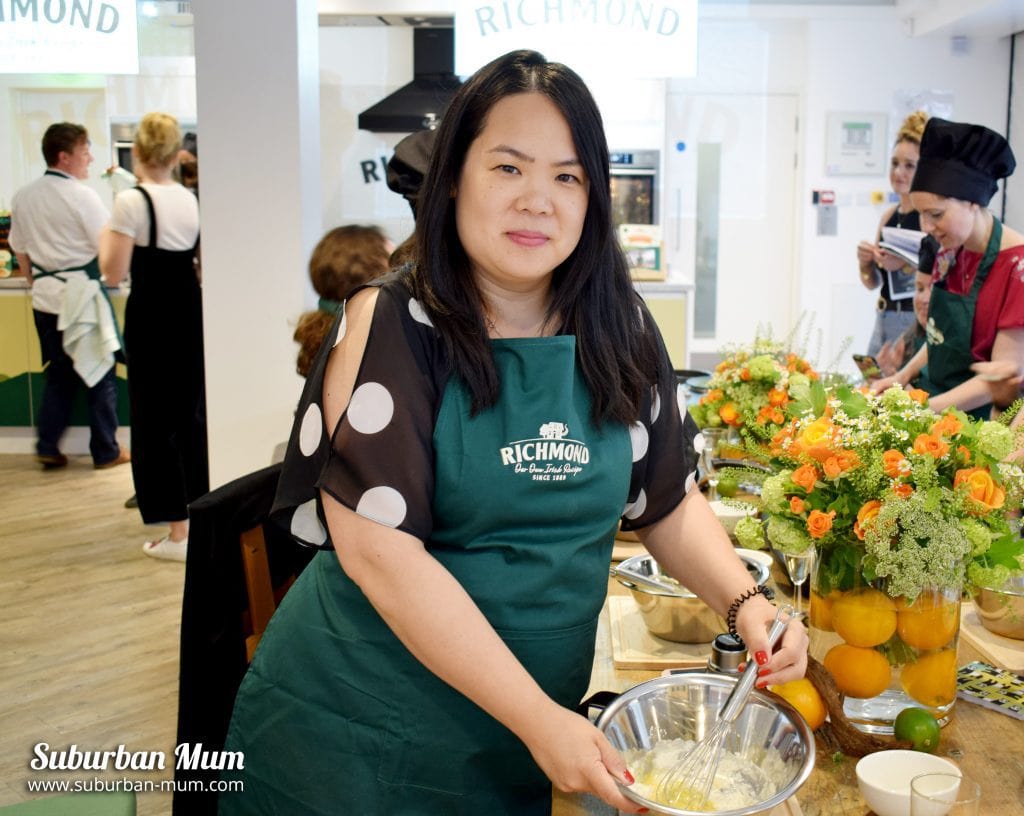 The results of our efforts were rather impressive (even if I do say so myself!) and teamed up with some Chicken Sausages and some gravy they were perfect.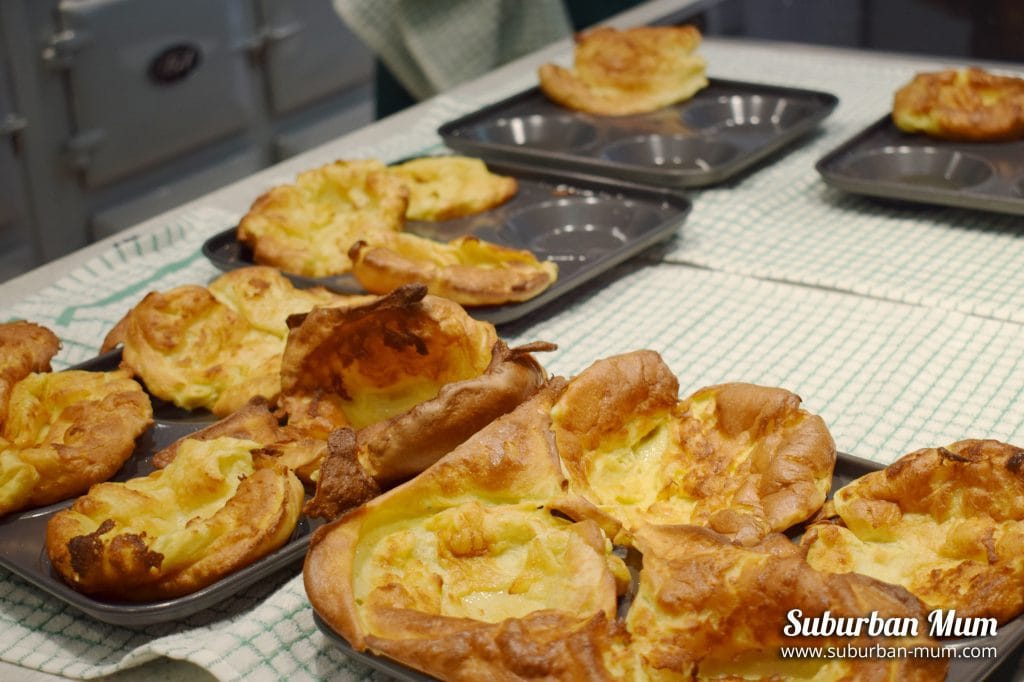 Whilst we were busy with our Yorkshires, Angellica and Mat gave us some tips to make the perfect mash to complement them with another Nation's Favourite – Sausage & Mash.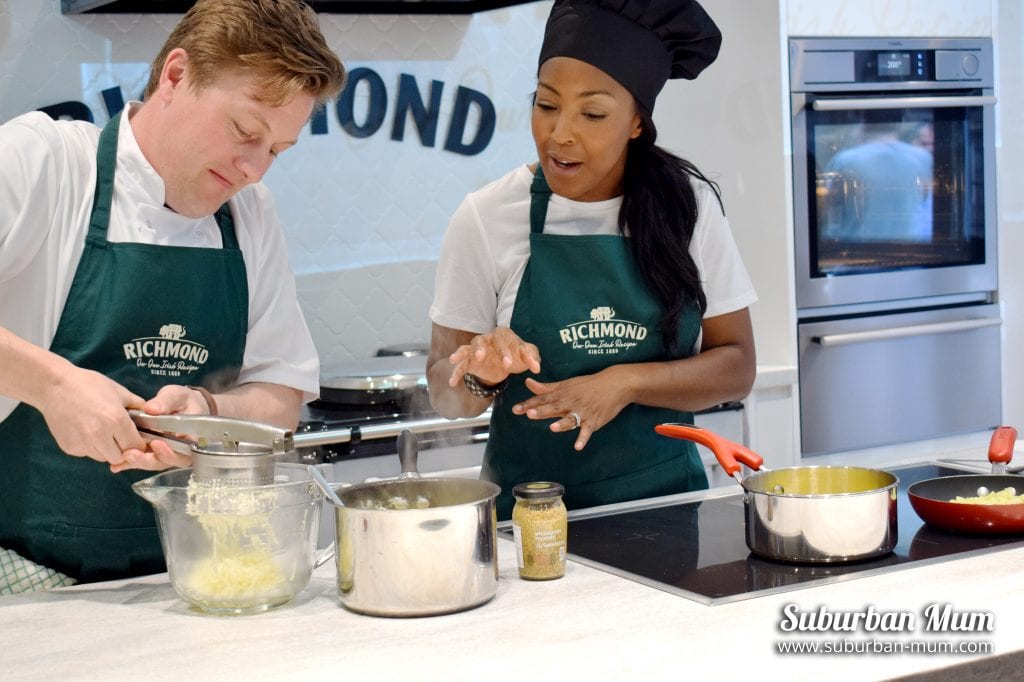 Tips for making the perfect mash
Once you've drained the boiled potatoes, pop them back in the pan with the lid on so the steam can absorb any moisture that's left on your potatoes
Add warm milk or butter to mash to keep them smooth and creamy
Use a potato ricer to make the mash nice and smooth. For an even smoother mash pass them through a sieve!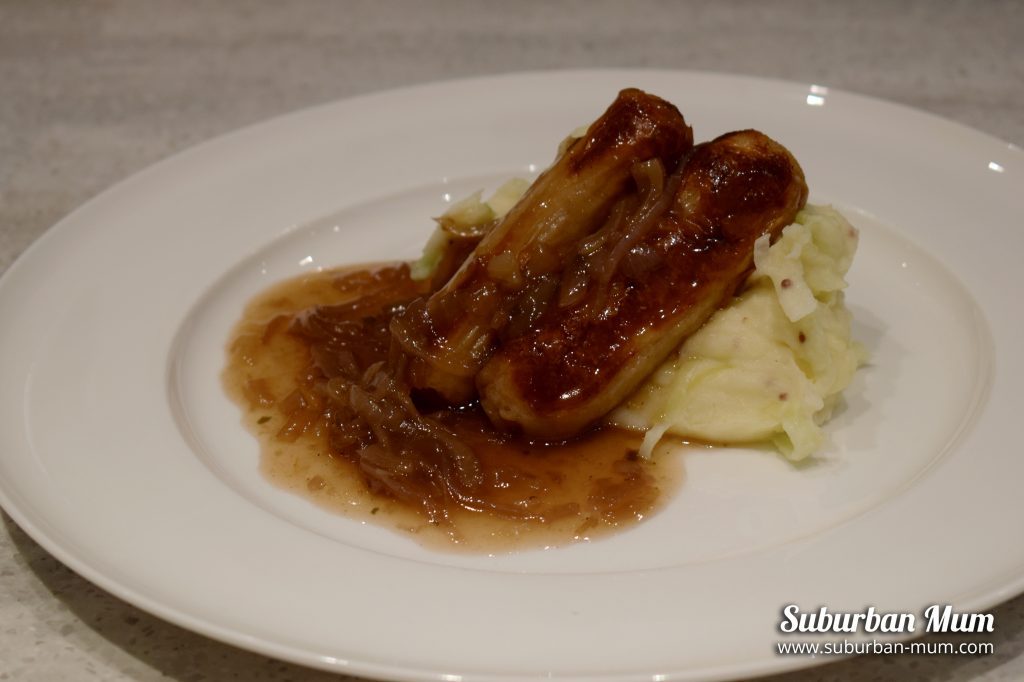 Our next task was to make our very own baked beans for the ever popular Sausage & Chips dish. We popped some oil, onion and garlic into a pan and cooked until soft before adding in tomato puree, paprika, thyme, brown sugar and soy sauce. Next, we popped in the Cannellini beans and passata and stirred until the sauce had thickened.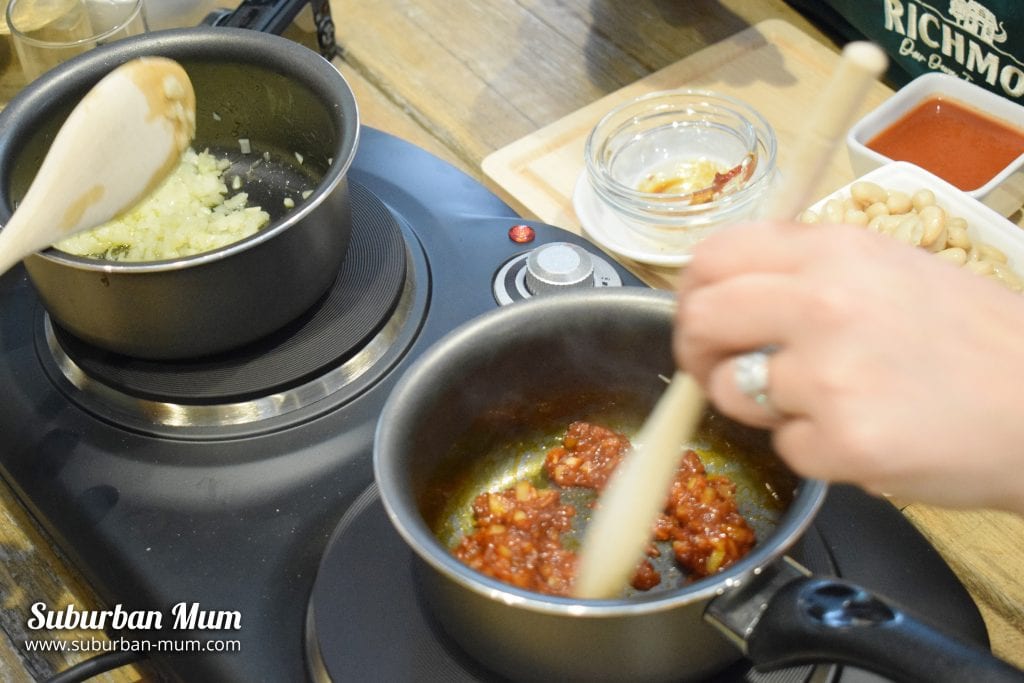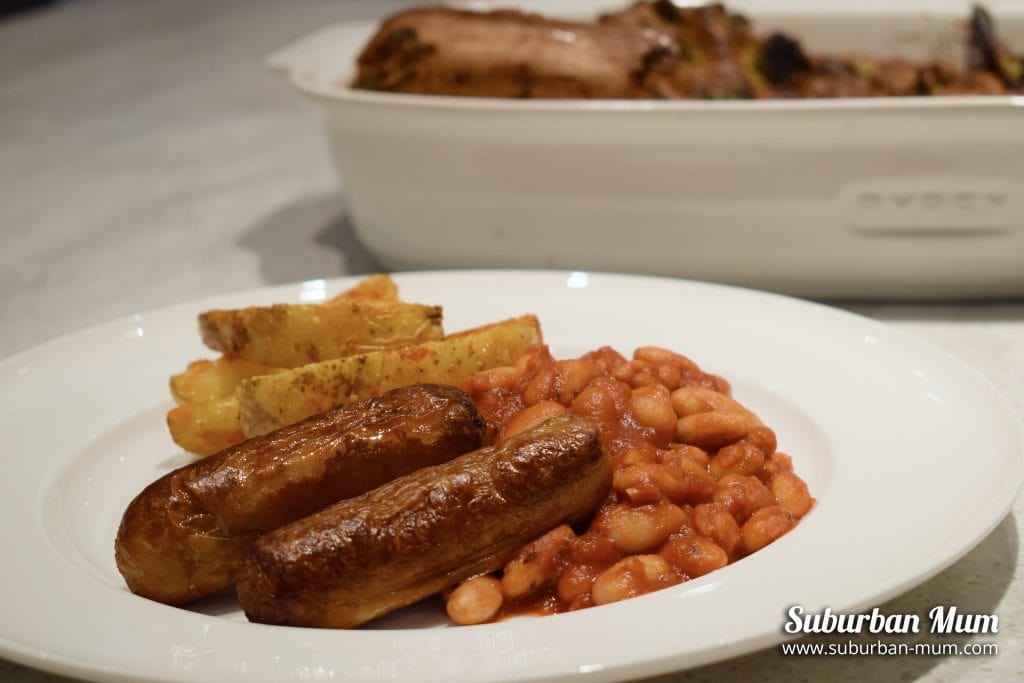 It was hungry work cooking and taking in all the tips from Angellica and Mat and so we finally got to taste our efforts. I have to say, having not tasted Chicken Sausage before I wasn't sure if they were going to be something I would enjoy. I was pleasantly surprised by how tasty and flavoursome they were and I can't wait to try some of the dishes we cooked with Angellica with my boys.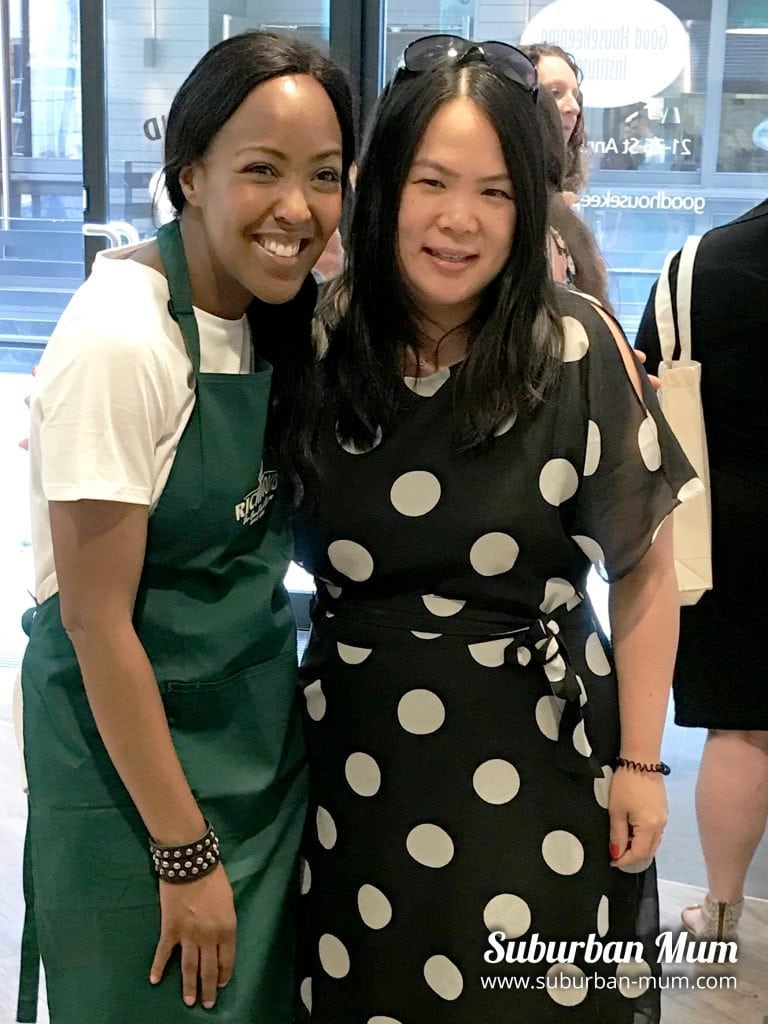 I had a great day learning about Richmond and meeting the very lovely Angellica Bell. As a mum of two herself, she knows all too well what it's like trying to get dinner on the table when you have hungry kids.
Create tasty and healthy dishes using Richmond Chicken Sausages
As well as Toad in the Hole, Sausage & Mash and Sausage & Chips, there are lots of dishes you can create using Richmond Sausages. You can add them to pasta for a delicious pasta bake, pop them into stews or casseroles and even throw on the barbecue when the sun is out.
Richmond Chicken Sausages are a healthier alternative to pork, containing 30% less fat and 20% less calories. They are available from all major supermarkets with an RRP of £2.50 for a pack.
What meal would you make with Richmond Chicken Sausages?
Have a read some of the posts below for some other sausage recipe ideas:
*This post is paid collaboration with Richmond Sausages.
Pin it for later: