With a new routine and school to contend with September seemed to pass by in a bit of a blur! I think I need to slow down because it feels like I am on-the-go all the time and I seem to be running out of steam! Please tell me I'm not the only one drowning in laundry and household chores?
It's a little mundane but I do like recording our months so here's what we've been up to.
Back to School
I'm now officially a mum to two school-aged children! I'm still trying to get my head around exactly how my youngest is now old enough to actually be at school. Thankfully he's taken to it like a duck to water and is really enjoying it. I think what has really eased him in is the fact he went to the school nursery for a year and has one of his best friends in the same class.
I had all these fancy ideas in my head of all the things I would do on a Friday (my day off) when I have the whole day to myself. The reality is I'm using the time to catch on blogging and tidying the house.
Seriously – HOW quickly does it come around to pick up time? Clearly, there are just never enough hours in the day.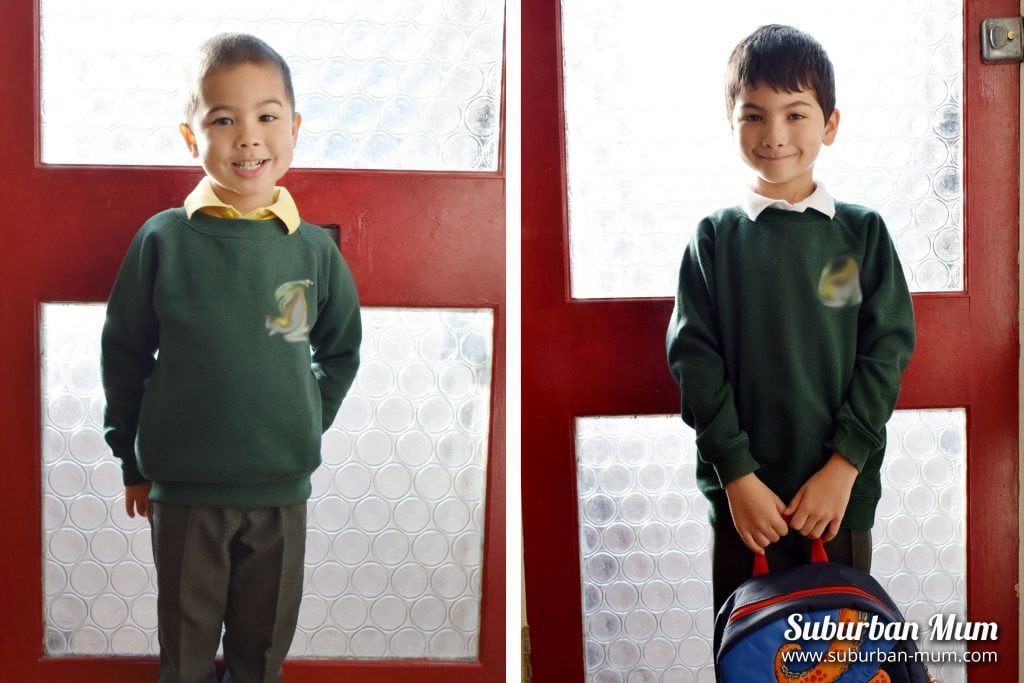 New routine
With my mother-in-law no longer coming over to look after the boys, they started with a new childminder at the beginning of term. She's a 5-minute walk away from our house and its made our evenings a little less hectic. The boys seem happy with with the new setup although we did have a major meltdown from M in the first week. He didn't realise he'd had his dinner there already and asked for more food when he got home. Cue lots of crying because he was hungry (yet didn't want anything that was offered!) I think tiredness from school took over him that day!
Bad experience at Vision Express
If you follow me on Instagram you may have seen some of my IG stories of the boys trying on glasses. Mr H bought a new pair back at the beginning of September. We picked them up the following week only to find that the lenses didn't sit right in the frame. The supervisor attempted to rectify the problem but in doing so chipped the lenses so they were sent back to the lab to be repaired. Almost a month later and we are STILL yet to receive them.
There's been a mammoth cock-up and the frames were lost en route to the lab. A lack of communication from Vision Express made things worse and we've been chasing endlessly. It's been very frustrating, to say the least. We're hopeful that they will be ready by the end of this week and compensation has been offered by the manager. We just can't believe how unlucky we've been –
we've never had a problem like this in the past!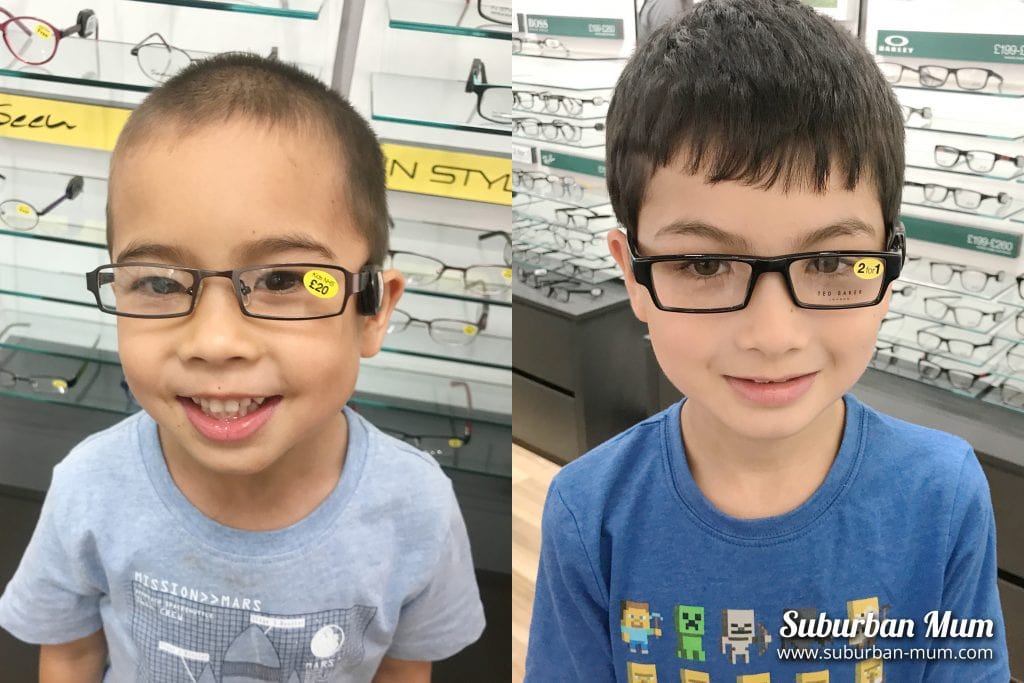 Spa Valley Railway
Mr H was on a night out in Kent with some of his school friends so we decided to make a day of it and stay overnight. The plan was to spend the day at Spa Valley Railway where the boys could ride on the steam and diesel trains. Only, much to our disappointment, someone had driven a van into a bridge along their route in the early hours of the morning and so the full service wasn't able to run because it was unsafe.
We did manage to catch a short journey on a shuttle train and plan to go back again at some point to get the full train experience.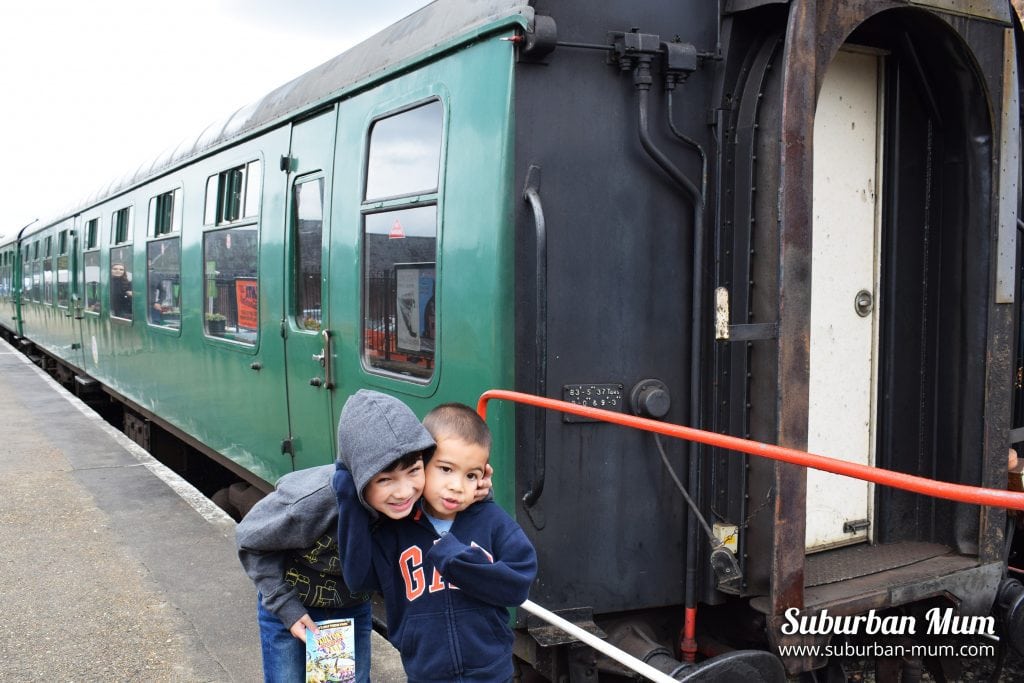 The "Moony" Hotel
No not that kind of hotel! I'm talking about the Premier Inn – or the "Moony" hotel as coined by M thanks to their logo. We've never stayed at a Premier Inn before but we chose to stay here after our day out to Spa Valley Railway. We paid £60 and stayed at the Premier Inn in Leybourne which is handily located next to a Brewers Fayre. We love this pub because it has a huge play zone where the boys could go wild!
I can safely say that the Premier Inn beds are super, super comfy. Even the boys slept well and that's saying something! E normally tosses and turns A LOT when we've stayed in places previously but they were both out like a light leaving me to enjoy my evening watching YouTube whilst Mr H got drunk with his friends!
How was your September?