Finding the perfect fence for a small garden can take a lot of work as you can find yourself stuck for ideas with limited space.
This guide will explore the best small garden fencing ideas you should consider in preparation for a wild summer.
Fencing needs to cater to your needs, and you need to find a timber merchant that offers high-quality supplies at an affordable price. Read on to find out our best picks for fencing.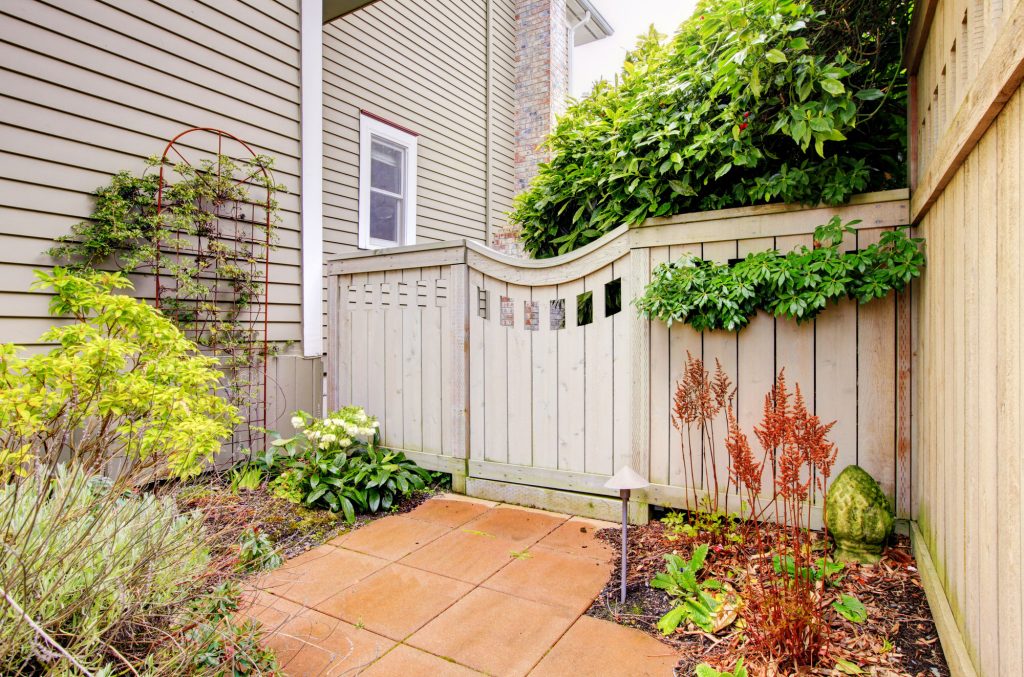 Before you buy
Buying a new fence for your small garden may sound easy, but it requires some quality thinking to ensure it is done right. Here are a few things you should think about buying a fence:
Cost
The cost of fencing can vary depending on the type of material used. For example, a metal fence may cost considerably more than a wooden picket fence. Size and style may also factor in the cost, with larger or uniquely designed fences requiring more material or skill.
Always consider your budget when buying a fence and ensure it meets your expectations.
Maintenance
Even if you have a small garden, a considerable amount of maintenance will still be required for your fence. Different materials require different kinds of attention. For example, wood fences must be painted or stained periodically, while vinyl or metal fences require less care.
Determine how much time you have on your hands before buying a fence.
Purpose
Understanding what you expect from your fence is important and should be considered heavily before purchase. Is it for privacy, security, decoration, or keeping pets and children in?
Knowing the purpose of your fence before buying will help you make more informed decisions on the size and type of fence.
Now that you can pick your fence, let's go through a few small garden fencing ideas.
Picket Fencing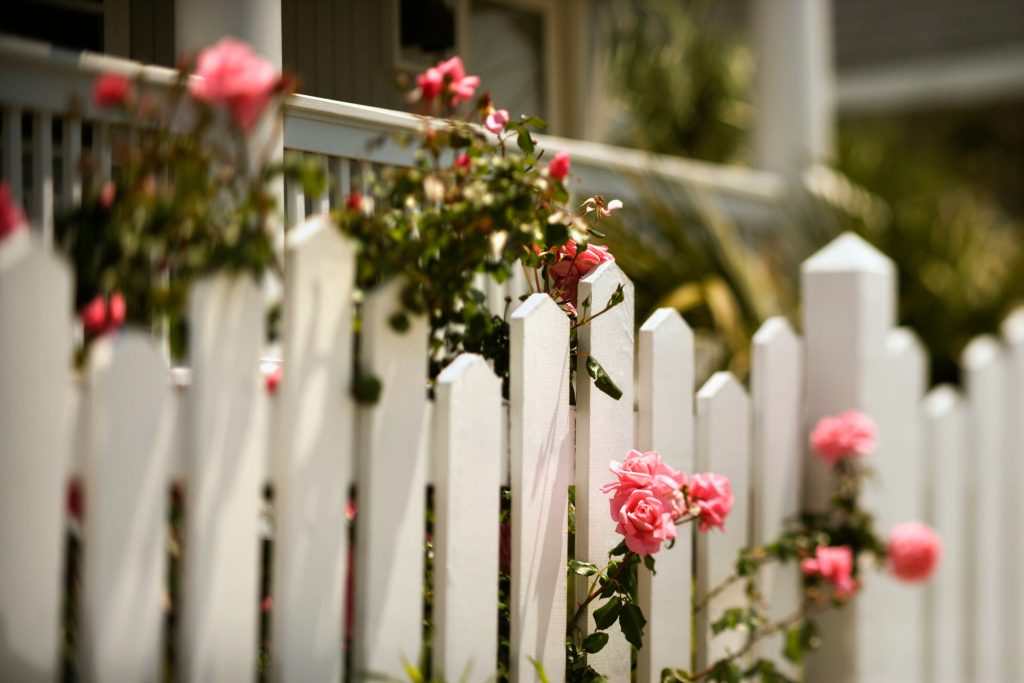 A picket fence is the most traditional-looking fence out of all the options but is still worth considering if you want a simple fence to do the job or don't want to stand out too much.
They are typically made from wooden slats, or pickets spaced evenly apart and attached to horizontal rails. The pickets are usually pointed at the top and often have a decorative shape such as a round, pointed, or flat top.
They are usually made smaller in height than other fences and are great for traditional-looking gardens.
Picket fences can be made from various kinds of wood, including cedar, pine, or redwood, and can be painted to match the garden's aesthetic.
Overall, picket fences are versatile and cheap for homeowners looking to capture a traditional appeal in their garden without worrying about privacy.
Bamboo Fencing
Bamboo is a type of grass known for its durability and natural beauty, and that is exactly what you get from a bamboo fence. They are sustainable, eco-friendly, and offer a natural aesthetic that a lot of fences can't offer.
They can be constructed in many different styles, such as rolled, split, or woven, and can be designed to provide various levels of privacy.
There are typically three kinds of bamboo fencing:
Rolled Bamboo
Rolled bamboo fencing is typically made by taking long, narrow strips of bamboo and tightly wrapping them around a wire mesh frame.
Split Bamboo
Split bamboo fences are created by splitting bamboo canes into thin strips and weaving them together to create a flat panel.
Woven Bamboo
Woven bamboo fences are constructed by weaving bamboo canes together to create a more complex, three-dimensional design.
Ultimately, it is up to you what design appeals to you most, but it is always nice to have options! They make great water and insect-resistant fencing built to last and look good.
Metal Fencing
Metal fences are a popular option for those who want a strong, durable fence built to withstand even the worst weather. They can be made from a variety of materials of metals, including aluminium, iron, and steel.
Metal fences are known for their durability, a significant advantage over wooden fences that can rot, warp, or become infested with insects. They can endure harsh weather conditions without deteriorating and require very little maintenance.
The strong material adds extreme security, should that be at the top of your priority list.
A drawback of metal fences is that they can be quite expensive due to the materials used. The cost can vary depending on the metal used, size and design of the fence. However, the level of durability usually makes up for this.
With a smaller garden, there is less surface area to cover, which might make this the right choice.
In Summary
Hopefully, these small garden fencing ideas have helped sprout some inspiration, and you can make an informed decision suited to your needs and desire.
What kind of fencing will you be going for? Let us know!