According to Mr H – this is one of his favourite home-cooked meals. It's in his top five!
Here's the recipe. You can substitute the homemade pesto with a shop-bought one but I much prefer making my own.
Italian Pesto Chicken
The recipe serves 4.
Ingredients
For the Pesto:
25g of fresh basil stalks removed
150g pine nuts
3 garlic cloves, roughly chopped
100ml olive oil
75g grated parmesan cheese
salt and pepper
4 skinless chicken breasts
8 slices parma ham
75g sun-dried tomato in olive oil, chopped and drained
2 tbsp olive oil
125ml white wine
tin of chopped tomatoes
freshly cooked linguine to serve
Method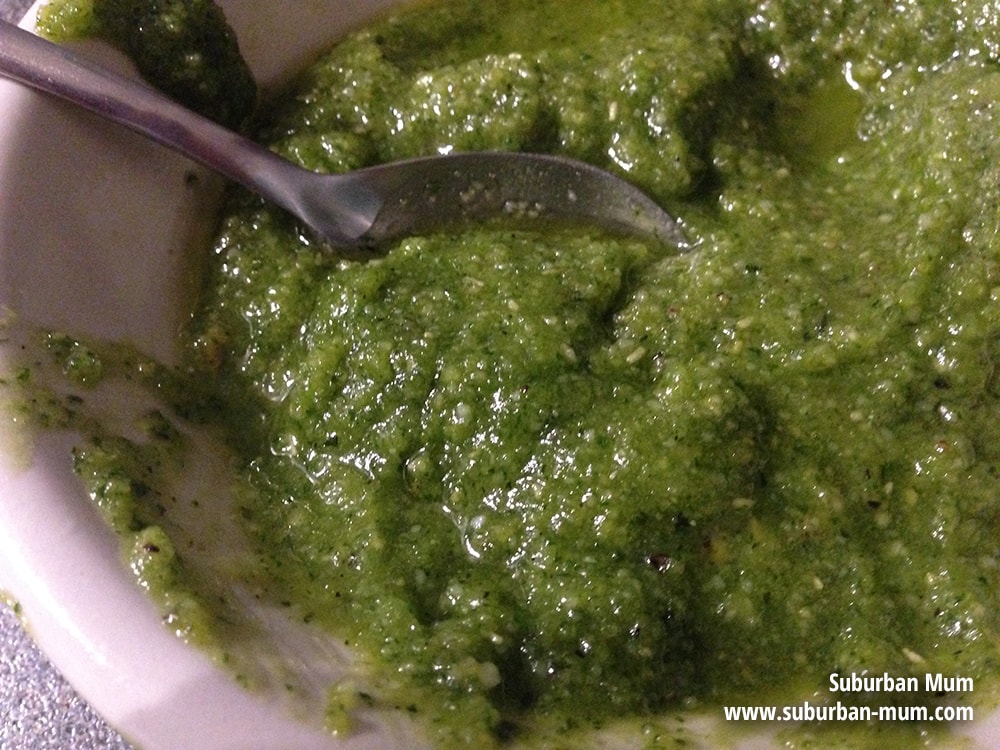 Preheat the oven to 180°c. To make the pesto, put all the ingredients into a food processor and season with salt and pepper. Blend for a few seconds until smooth.
Halve each chicken breast and pound lightly to flatten each piece. Spread on one side only with pesto, then top with the parma ham. Add a tablespoon of sundried tomatoes to each one, then roll them up and secure with cocktail sticks.
Pour the olive oil into a large roasting tin. Arrange the chicken in the tin, then pour over the wine. Add the chopped tomatoes and bake in the preheated oven for 30 minutes.
Whilst the chicken is cooking prepare the linguine, once cooked stir in any remaining pesto and arrange on 4 serving plates. Remove chicken from the oven, discard the cocktail stick and slice the chicken in half, widthways. Divide between the plates. Pour over some of the cooking sauce and serve.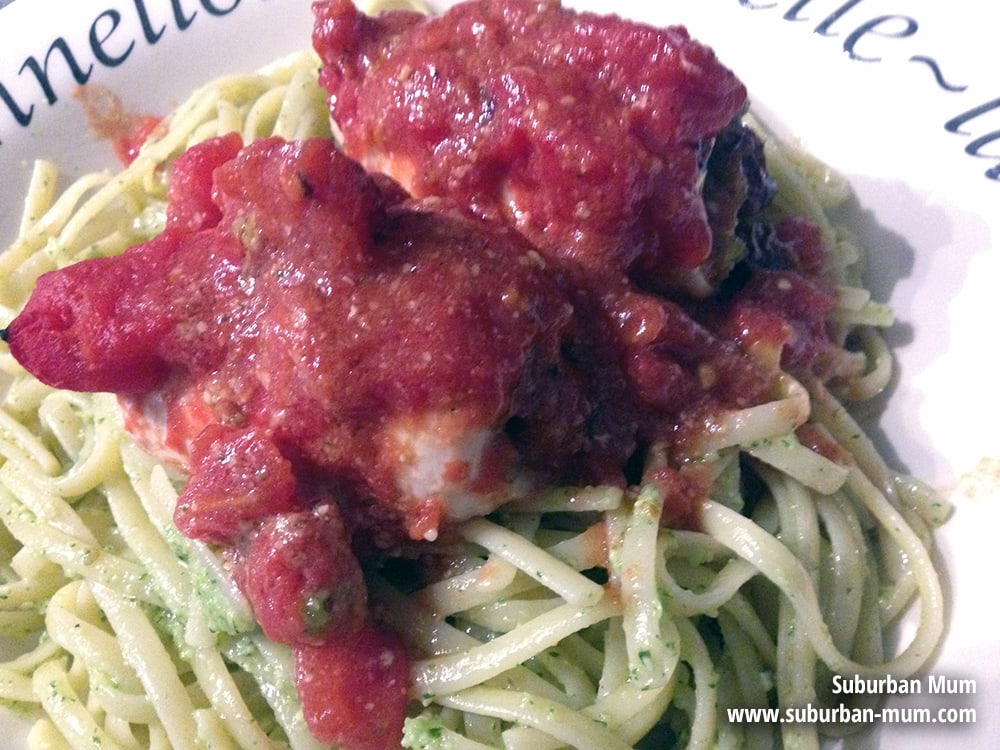 Enjoy!
You might also like: