The Kid Who Would Be King was released onto DVD and Blu-Ray on the 24 June and we were very kindly sent a copy to review. We love a family movie night so will be watching this together over the next week or so. In the meantime, I have a copy of the DVD to giveaway to one of my readers. (see below)
The Kid Who Would Be King tells the tale of a 12-year-old boy called Alex who stumbles across the mythical Sword in the Stone, Excalibur. Now, with the help of the legendary wizard Merlin, he must unite his friends and schoolyard enemies into an allied band of knights to defeat the wicked enchantress Morgana. With the future at stake, Alex must become the great leader he never dreamed he could be and save the world.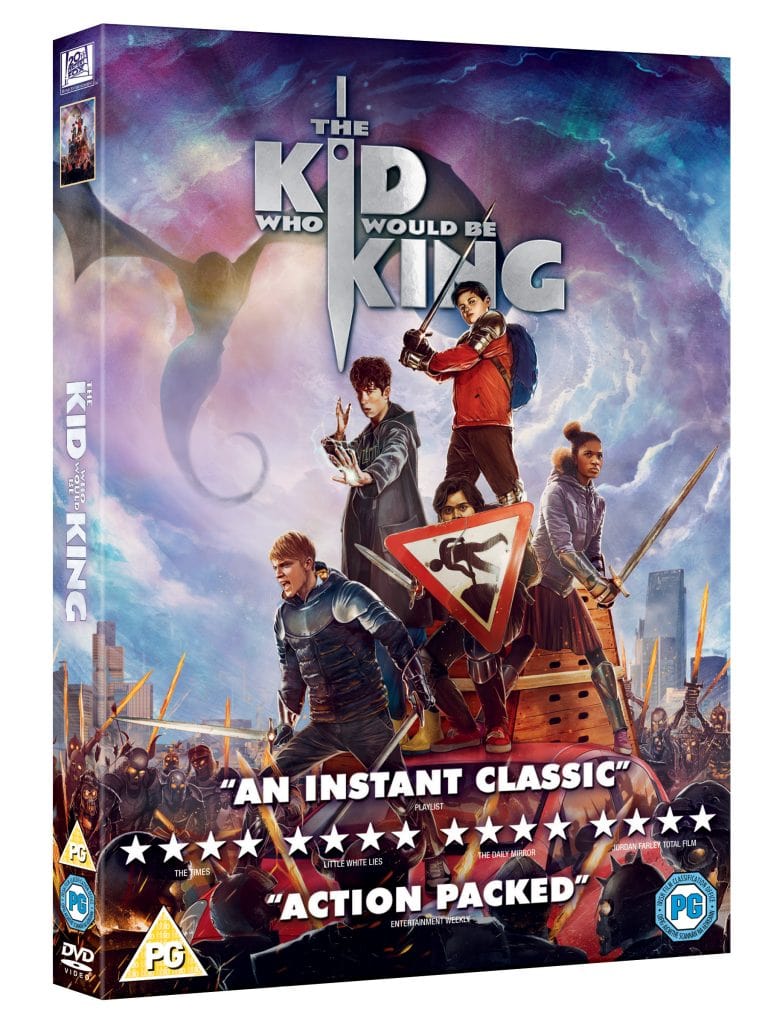 E (aged 9) actually went to the cinema to see this movie with a friend when it was released and informed me that it was an enjoyable watch. Although it's a PG, I think M (aged 6) will be ok to watch it. The movie is 2 hours long though so definitely one to watch at home rather than the cinema for us as M tends to get a little restless.
There are some special features on the DVD copy including:
Deleted Scenes
Origins of a King
Young Knights
Hair, Makeup & Costume Tests
Merlin's Magic (x4)
*Knight School
*The Two Merlins
*Meet Morgana
*Movie Magic
*"Be the King", Lay Lay Music Video
The Kid Who Would Be King is now available on Digital Download and also to buy on DVD and Blu-Ray .
Win a copy of The Kid Who Would Be King on DVD
Courtesy of 20 Century Fox, I have a copy of the film to giveaway on DVD. To enter, simply enter via the Gleam, widget below.
Win a copy of The Kid Who Would Be King on DVD

Terms & Conditions
The closing date is 23.59pm 14 July 2019
The prize is one copy of The Kid Who Would Be King on DVD
There is no cash alternative
This competition is open to residents of the UK only
Entrants must log in via Gleam widget
All entries will be verified
The winner will be chosen at random using the widget
Good luck!
*We were sent a copy of The Kid Who Would Be King for the purpose of this post