With Christmas just around the corner (just 4 more sleeps!) many of us are in full festive swing, celebrating wherever we can.
The Snow Queen at The Rose Theatre, Kingston is must-see show over the Christmas holidays. Based on the story by Hans Christian Andersen it has been adapted by Ciaran McConville for the stage. The story is centred around a girl named Gerda who discovers she has magic powers. When she shows her abilities to her friend Kai, she unknowingly reveals her whereabouts to the Snow Queen who captures Kai. Gerda must travel to the Frozen North to try and save her best friend. Along the way, she encounters pirates, elves and trolls as well as a talking reindeer Bancu.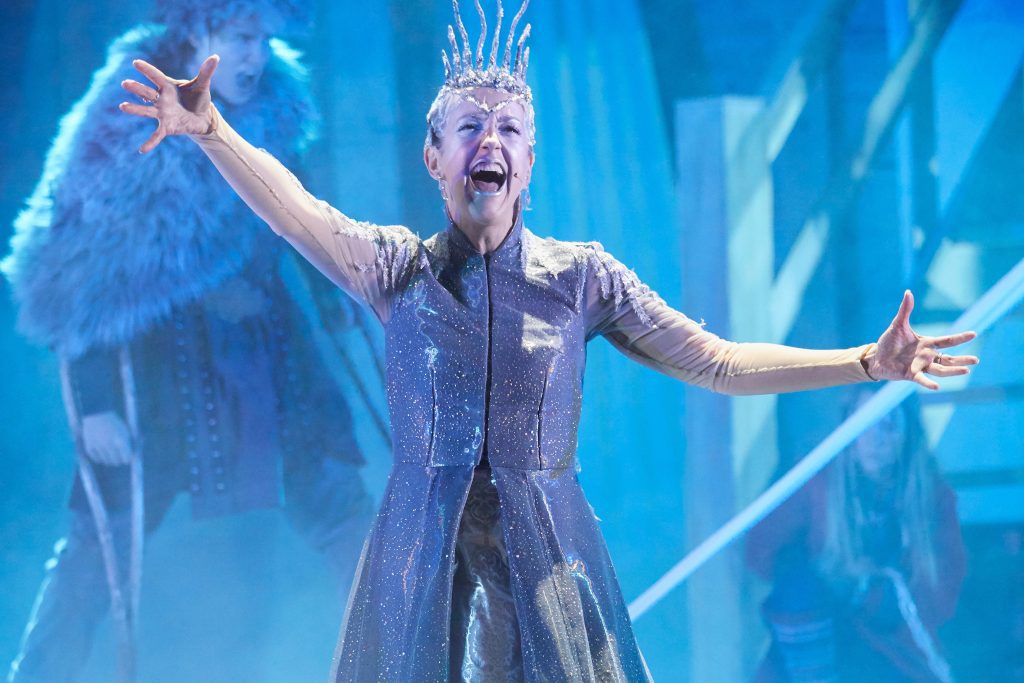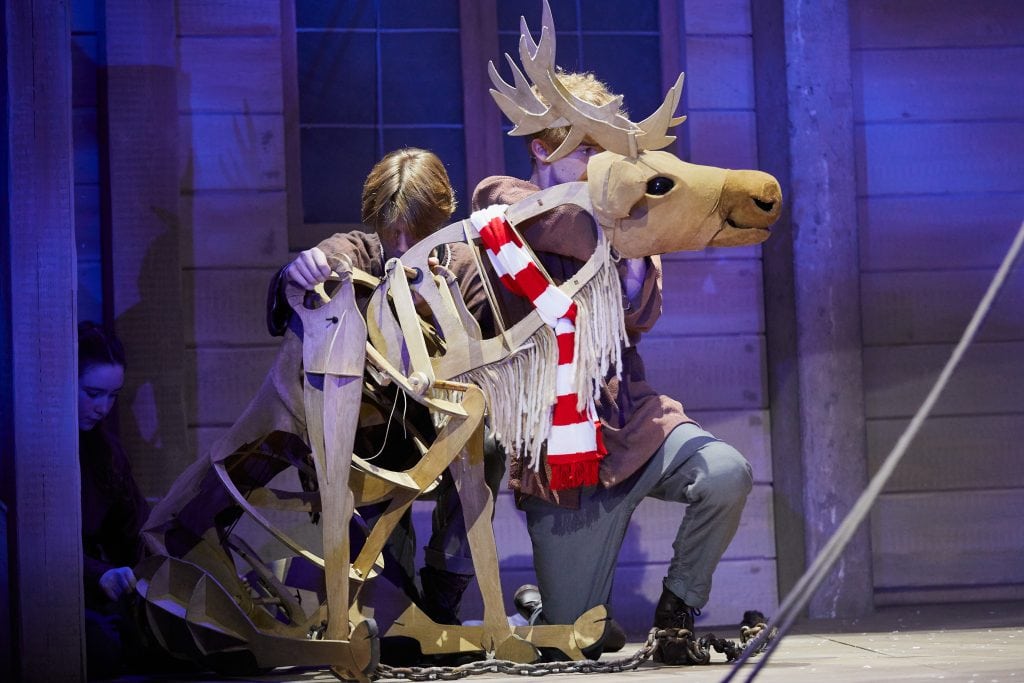 Our thoughts on The Snow Queen at The Rose Theatre, Kingston
The Snow Queen has all the ingredients for a thoroughly entertaining show that fills you with joy. The show had my boys absolutely mesmerised by what was on stage. Without a doubt, their favourite was Bancu, a puppet reindeer who provided much of the comedy moments. My eldest was also very impressed with Gerda's (played by Parisa Shahmir) singing, remarking how brilliant she was at it. That's high praise indeed coming from my 9-year-old!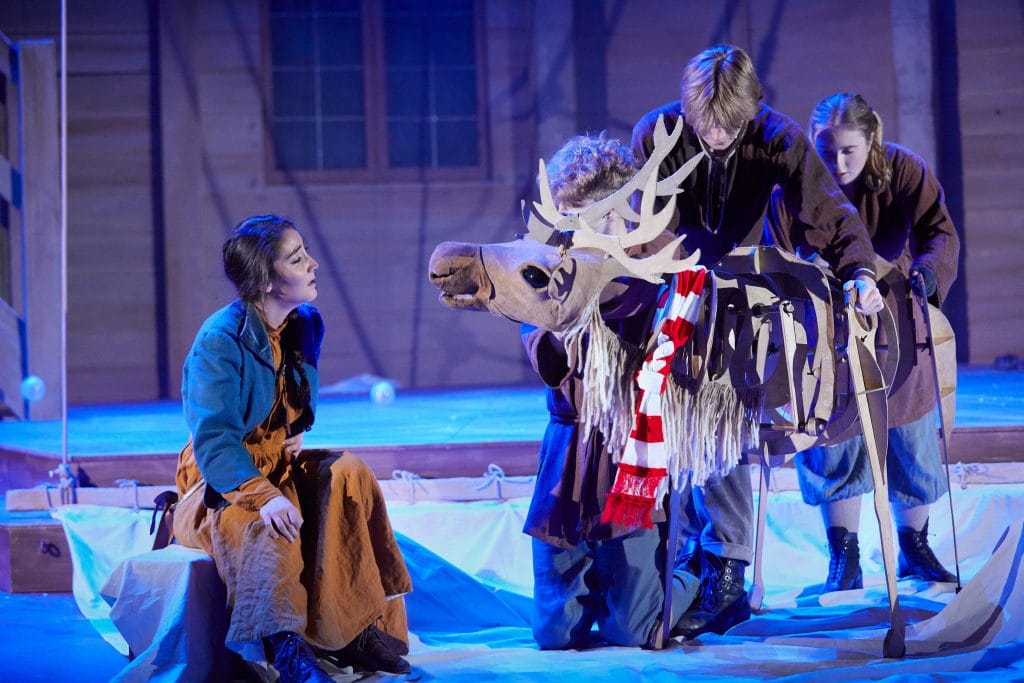 The show is made up of five professional actors with a supporting alternating cast from the Rose Youth Theatre. Many of the Rose Youth Theatre cast played multiple roles and gave such great performances that you'd be hard pushed to tell the difference between the professionals and the youth cast.
Overall, we absolutely loved the show. There were many laugh-out-loud moments, impressive set changes as well as beautiful songs that really brought the show together. We were enthralled from start to finish.
The Snow Queen is 2 hours long (with an interval in between) and is on at the Rose Theatre Kingston until 5 January 2020. Go and see it if you can, you will not be disappointed.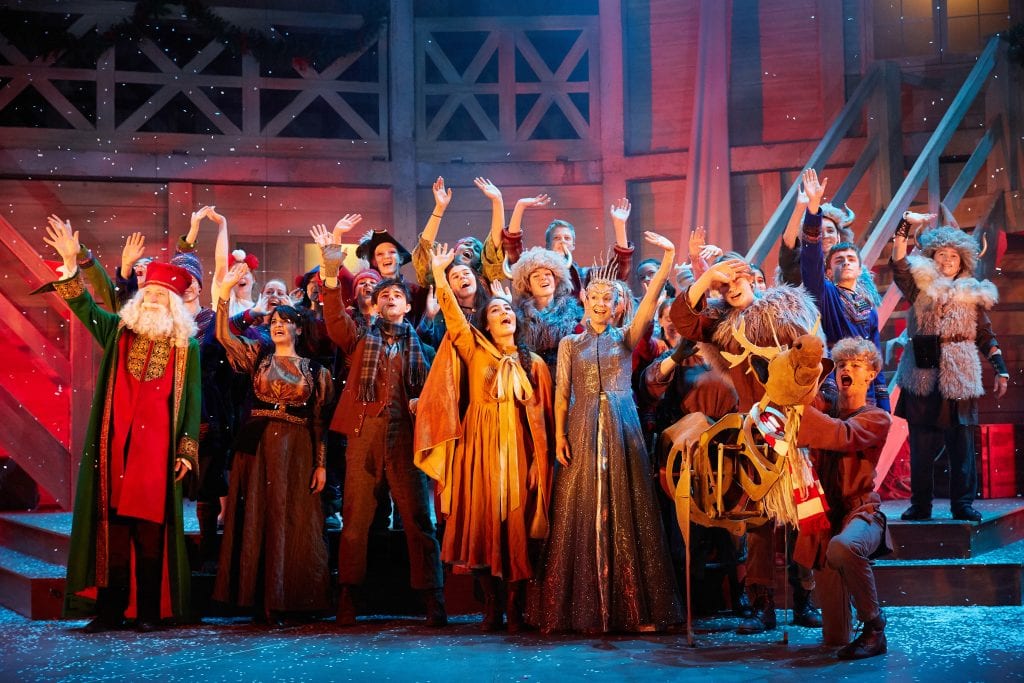 Watch The Snow Queen trailer