Do you get your kids in the kitchen to cook with you? Sometimes it can be a bit much with all the equipment you need, and they may be a little bit too young. My boys love being able to get stuck in with me and help to make things when I am cooking, but I do worry that they will hurt themselves as they try to help out especially as our kitchen is so small it is tricky to fit us all in there.
Have you heard of Thermomix? It was released back in the 60s and has been hailed as the ultimate kitchen appliance. It can cook, weigh, measure, mix and chop. Pretty much taking the hassle out of all of the hard prep work required.
Thermomix have recently released a new toy that lets kids help out in the kitchen in a way that is fun and safe and has been designed to get children interested in cooking. It comes with a mixing bowl and lid, mixing knife, spatula and butterfly whisk as well as a varoma dish and cover. The Thermomix Toy has a user-friendly cook key that loads up easy to follow recipes. It also comes with a measuring cup and the blades are plastic making them safe for children to use.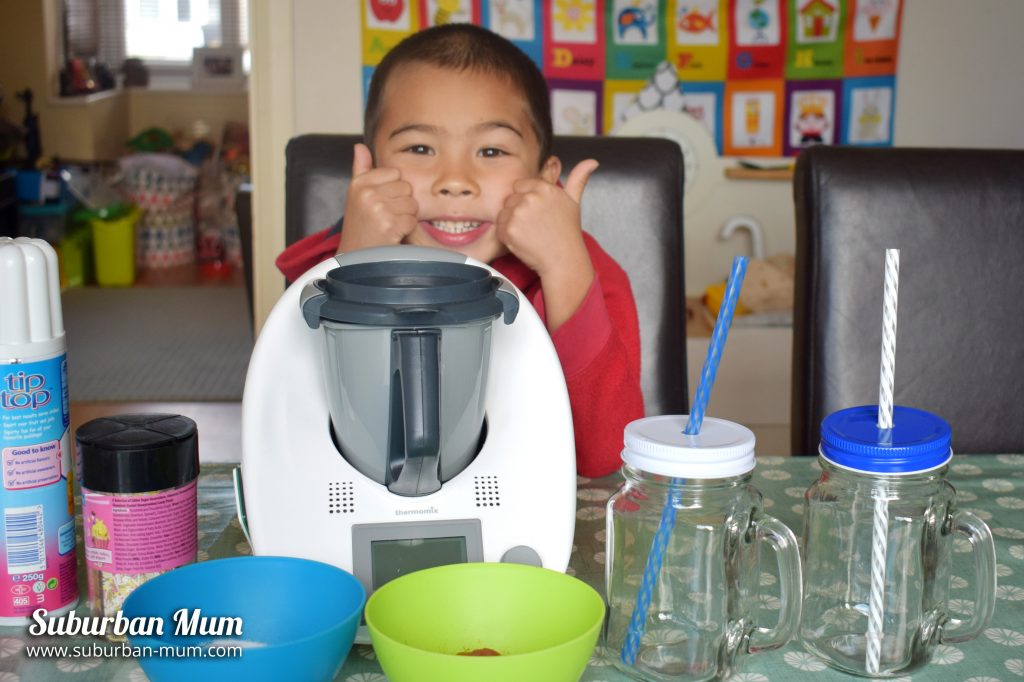 The Thermomix Toy that has been designed to be as realistic as possible and as such, it can make things like muffins (not cook them just mix ingredients), milkshakes, yoghurts and hot chocolate.
Both E and M were keen to get started, and for their first recipe, they decided on a chocolate milkshake. The boys followed the onscreen instructions to measure out their ingredients carefully before setting it to mix.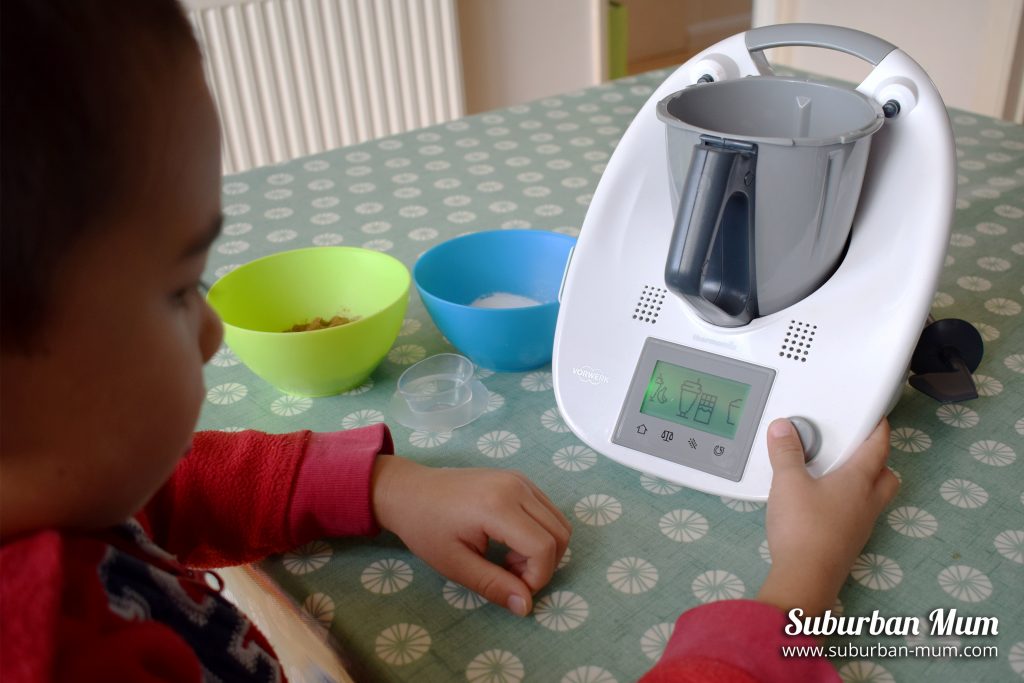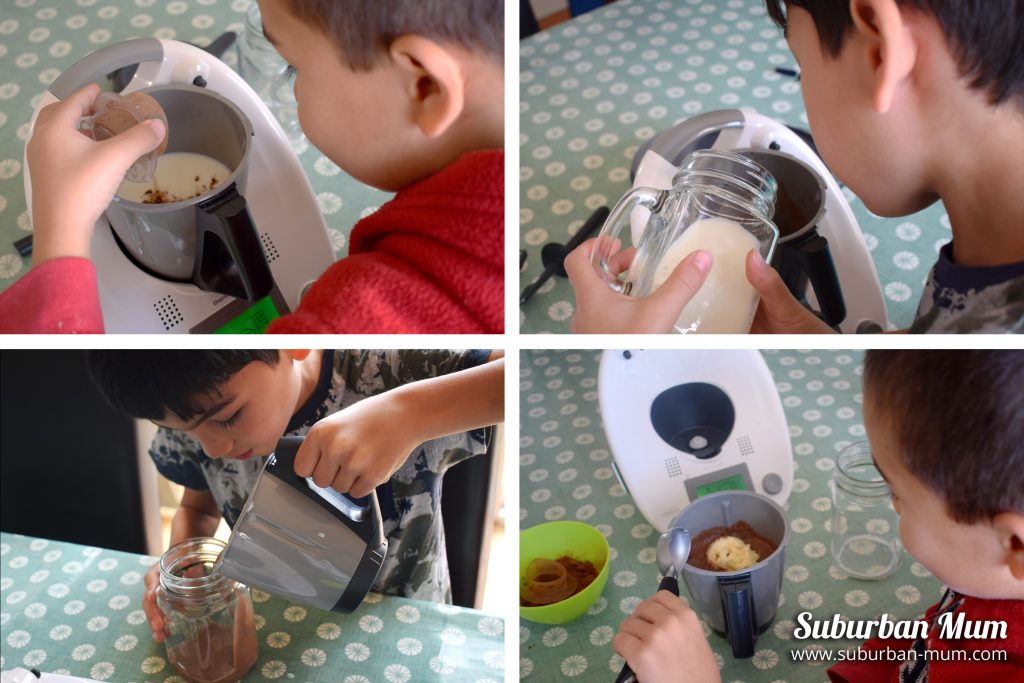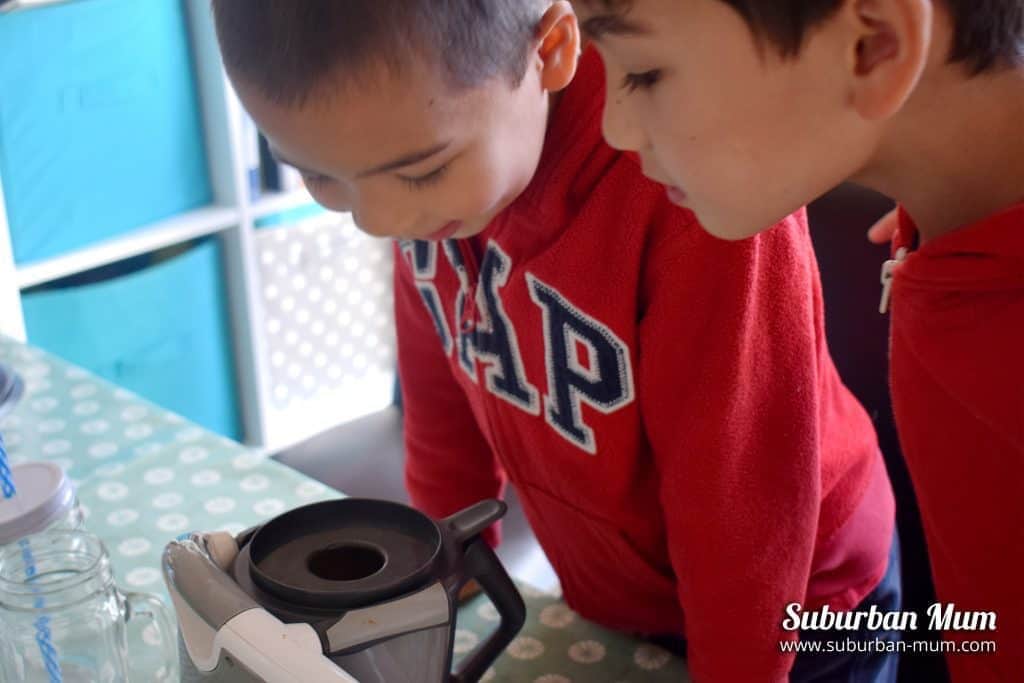 The result was a delicious chocolate milkshake everyone enjoyed. We also tested out a banana milkshake recipe using a banana, but the results weren't good as the chocolate milkshake. While it was still delicious, the blades didn't seem to blend the banana properly leaving it a little lumpy.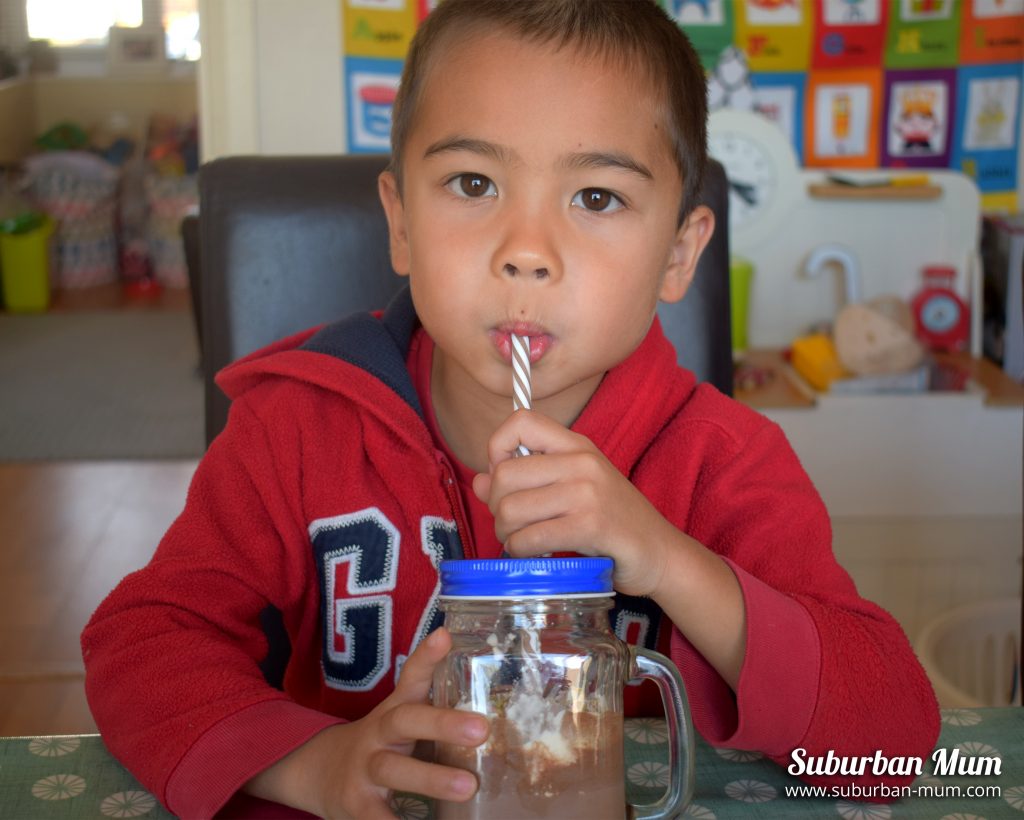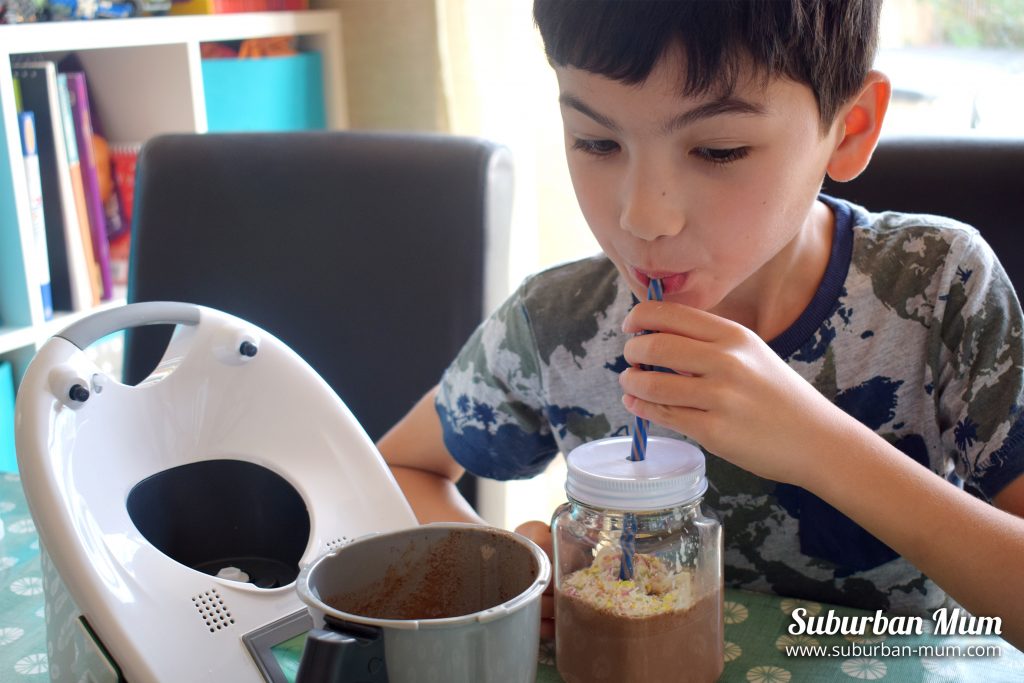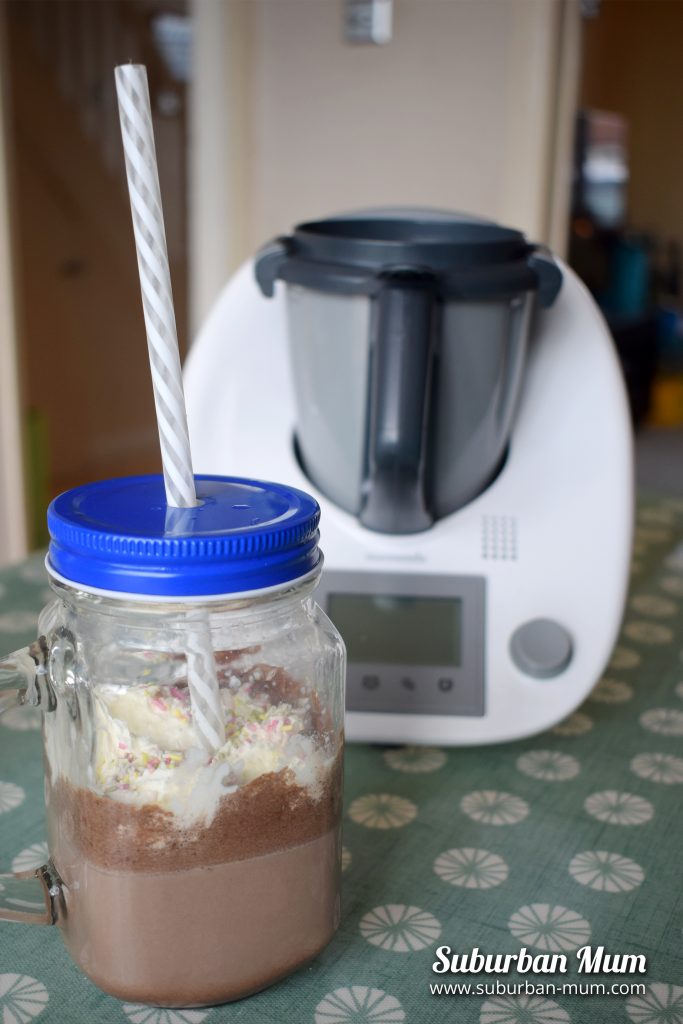 The Thermomix Toy is a great way to get kids involved in cooking and to help them develop their skills in the kitchen. It is simple to use, and kid-friendly and both the boys enjoyed making their milkshakes with it. It has some great features allowing them to get stuck in and working with measuring out ingredients but they did find the lid a little tricky to pop on and off so needed some adult assistance.
Pros
Gives kids the freedom to measure and make recipes easily
Clear on-screen instructions
Blades are plastic – so safe for children to use
Reasonable price for a working toy
Kid size so makes kiddy portions
Cons
I found the lid hard to get on and clip into place (boys would not be able to do this). It might be something that eases after more use
Didn't blend the banana properly, so milkshake was a little lumpy
If your children are starting to show an interest in cooking this could be a great way to help them develop their skill and confidence. The Thermomix Toy has an RRP of £49.99 and is available to buy online through Vorwerk.
*We received the Thermomix Toy in exchange for this review
Pin it for later: