We're huge Trunki fans in our household. We bought E a Dinosaur Trunki when he was two and we've been using it on holiday ever since. He's grown out of it now and it's now been passed down to M and I cannot tell you how handy it is to be able to have him ride-on it when we're on our travels.
Trunki Toddlepak Backpack
Trunki have just added a brand new Toddlepack Backpack to their range of products and it's currently available in 5 cute designs.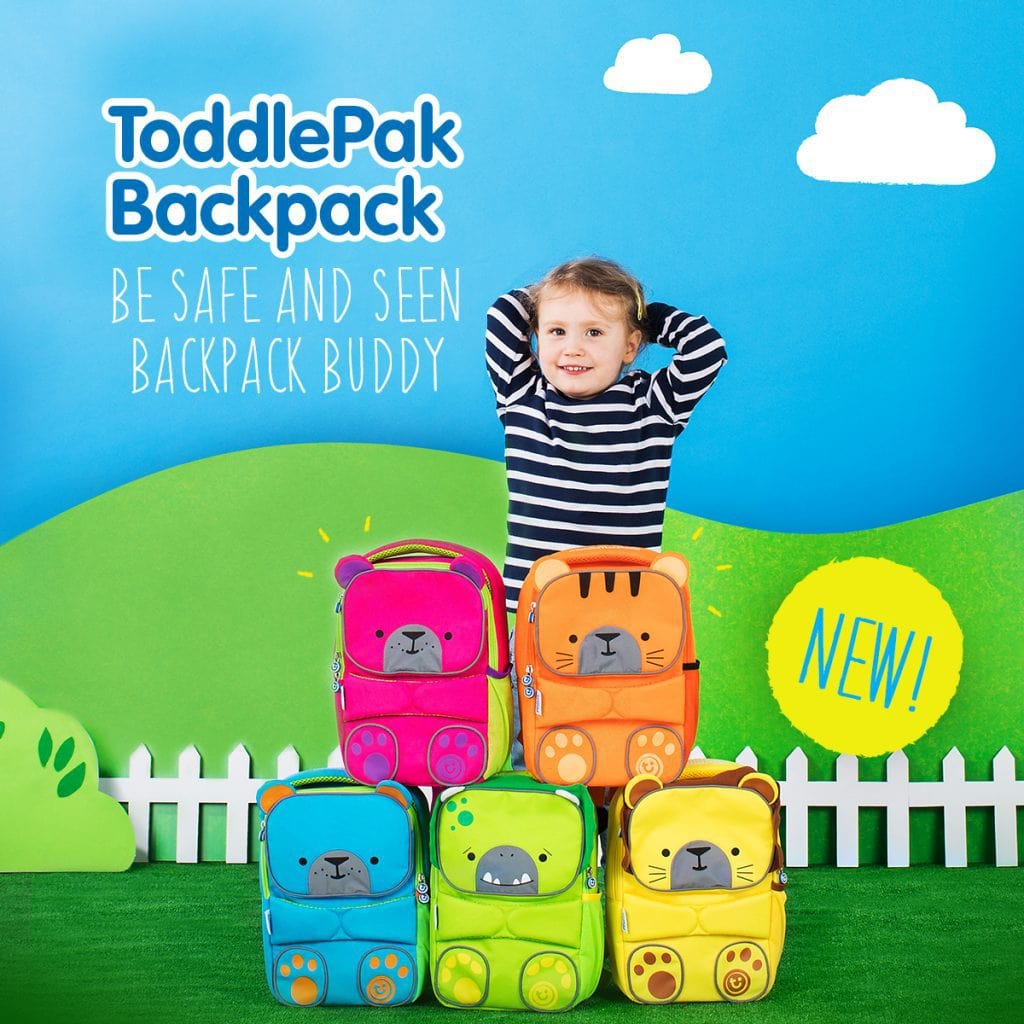 There's Bert and Betsie Bear, Dudley the Dino, Leeroy the Lion and Tipu the Tiger.
I let the boys pick their own backpack and the timing couldn't have been better as we were heading to Germany for a week.
M chose Bert the Bear and E chose Dudley the Dino. M was particularly taken with Bert and loved carrying his Backpack around with him whilst we were away.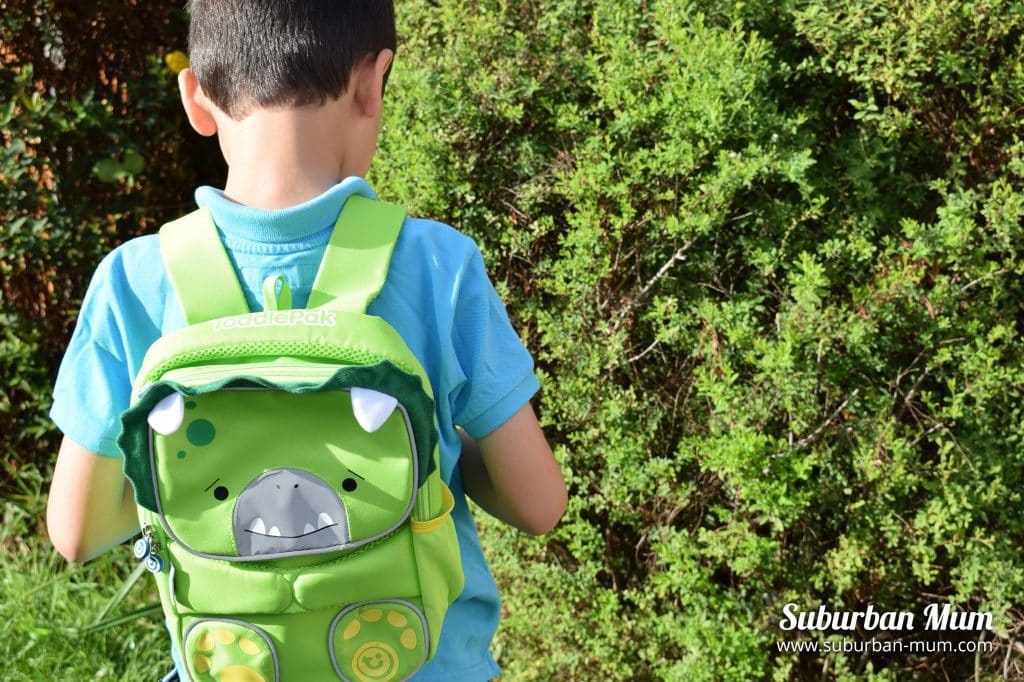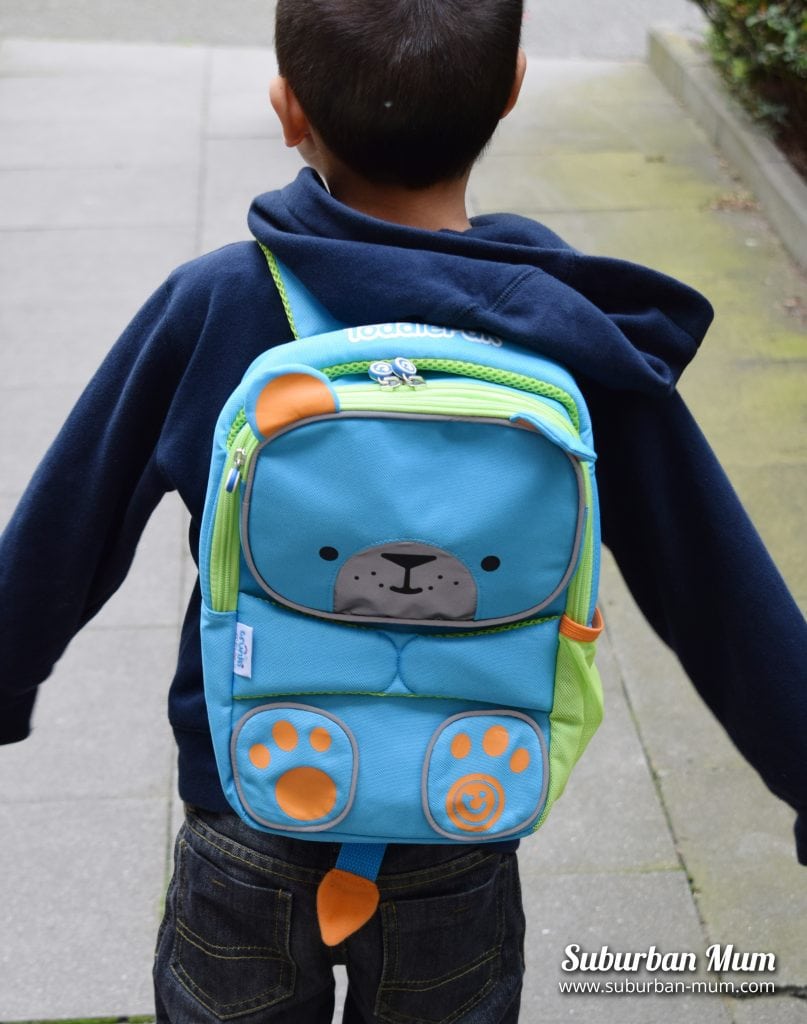 Trunki Toddlepack Backpack features:
Super safe toddler backpack with Hi-vis integrated into the cute design
Hugging arms offer additional storage to carry extra items like a coat or teddy
Cute face doubles as a pocket for additional storage
Spacious 5ltr volume
The backpack is suitable for children aged 2+ and would be perfect for use at nursery or school. It has a spacious 4-litre capacity. We managed to fit in a lot of toys (for our plane journey) and a spare change of clothes for M.
Handily, the Toddlepak also has a side pocket where you can store a water bottle and a front pouch for extra storage which we used to pop a pack of wipes in.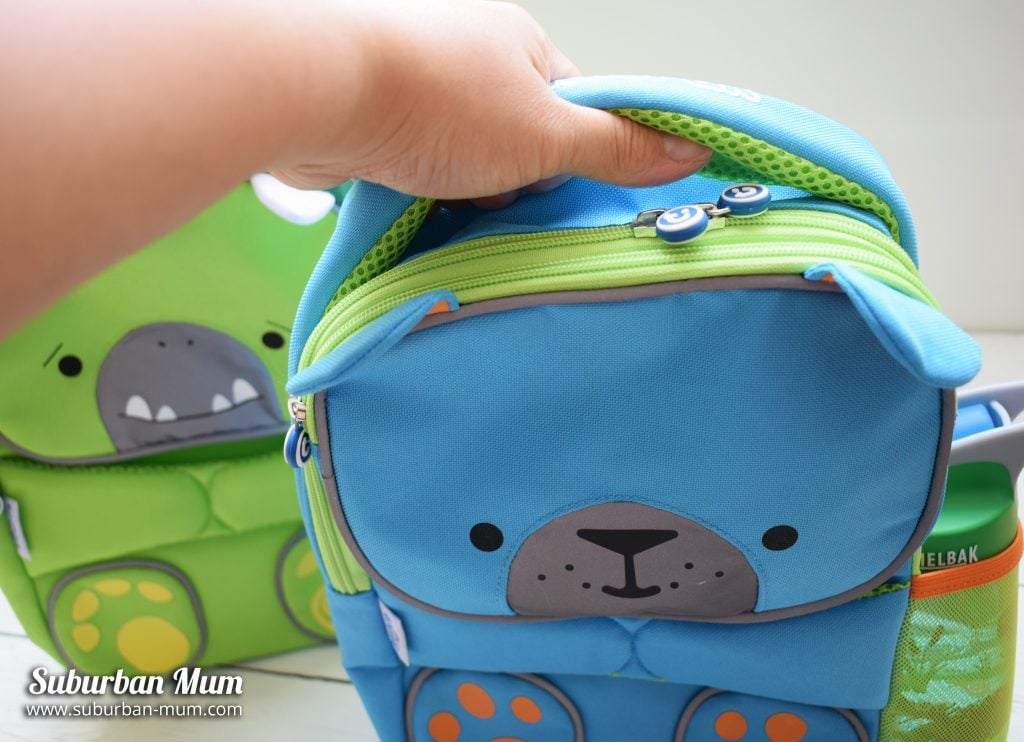 I love the huggable arms at the front, it's a really nice touch and a fab place for children to carry their favourite teddy.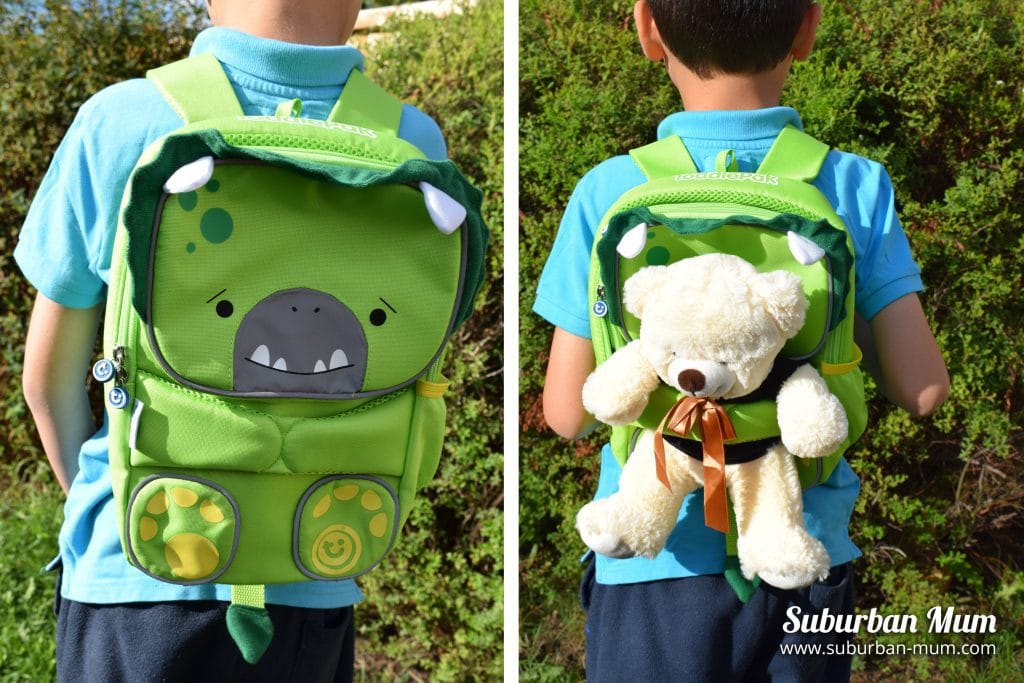 Another really handy feature is the Trunki grip™ which can be used for storing sunglasses but we found it was perfect for keeping hold of M's comforter Henry!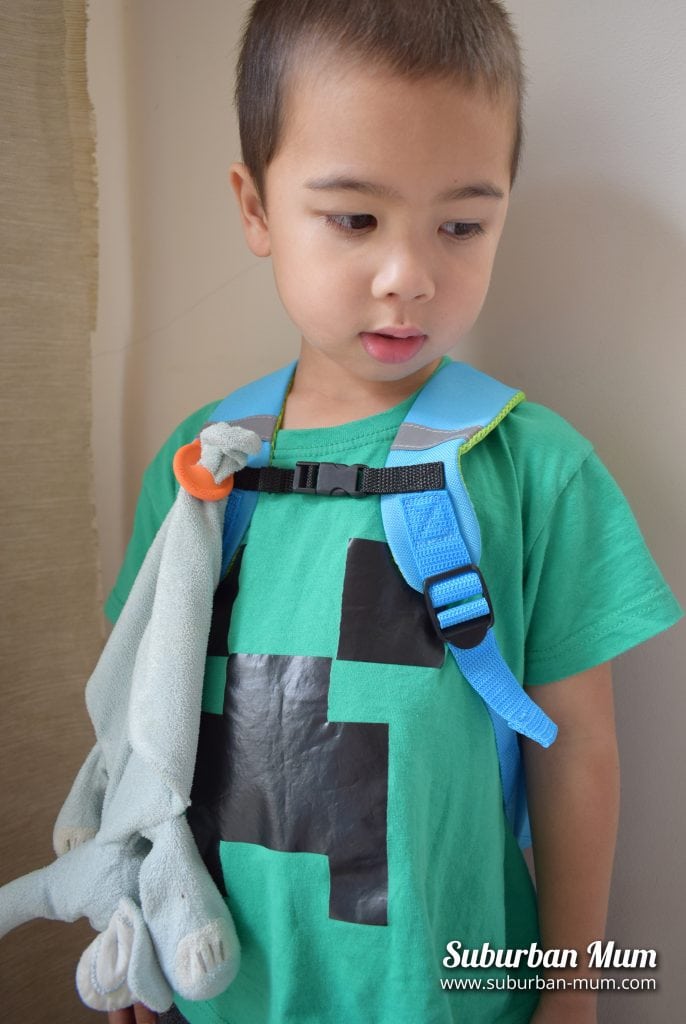 The Backpack was perfect to use on our travels and M will be continuing to use his when he starts Reception in September as it'll be the perfect size to store his water bottle and his reading books.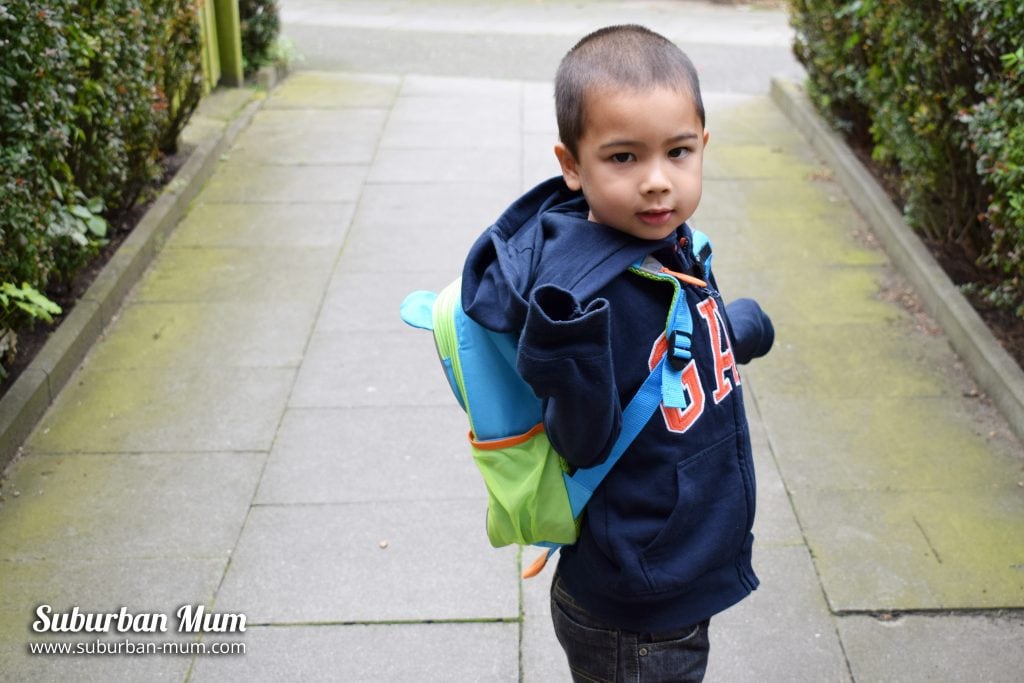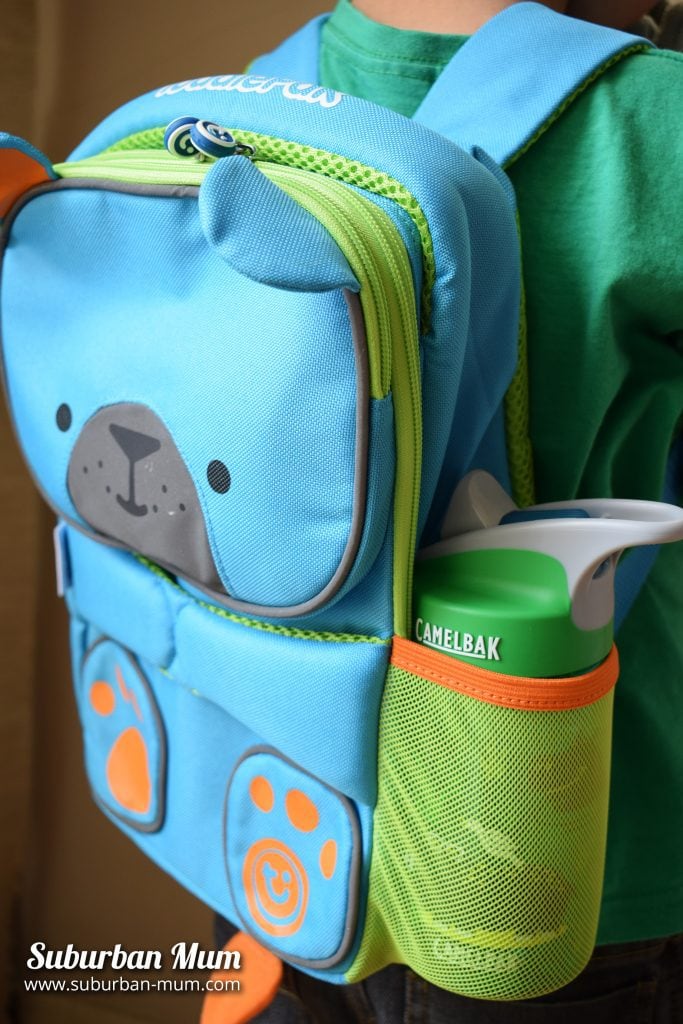 The Trunki Toddlepak Backpack is available to buy through the Trunki website and retails at £19.99.
*We received two Trunki Toddlepak Backpacks in exchange for this review.