If you are a regular visitor to Westfield Shopping Centre, London you have probably seen the arrival of Ichiba which opened its doors in the centre in June 2018. Ichiba is Europe's largest Japanese Food Hall and is located in the new extension, on the lower ground floor near John Lewis The food hall consists of four main areas: Bakery, Supermarket, Food Hall and a section for homewares, magazine and gifts. As a family, we are big fans of Japanese food, the boys especially, so we were excited to visit when Ichiba invited us to Westfield.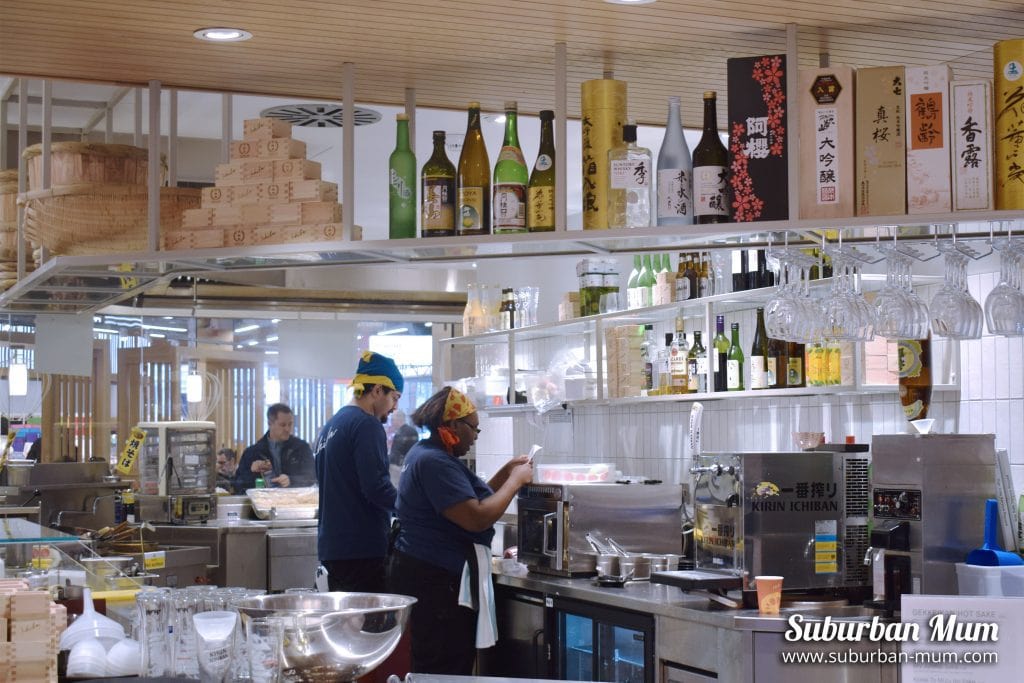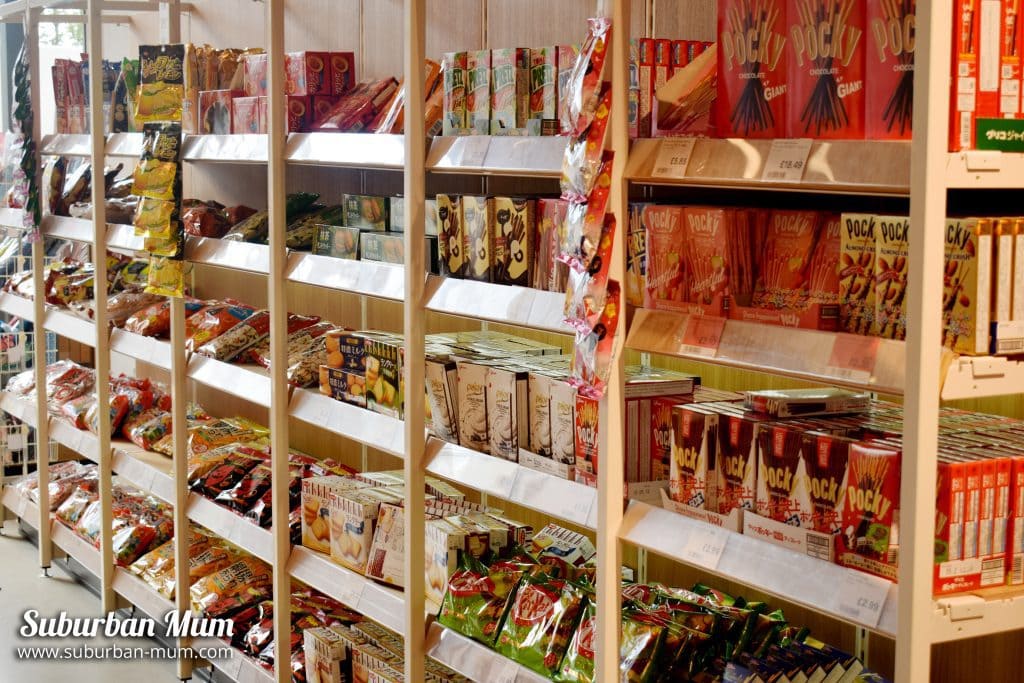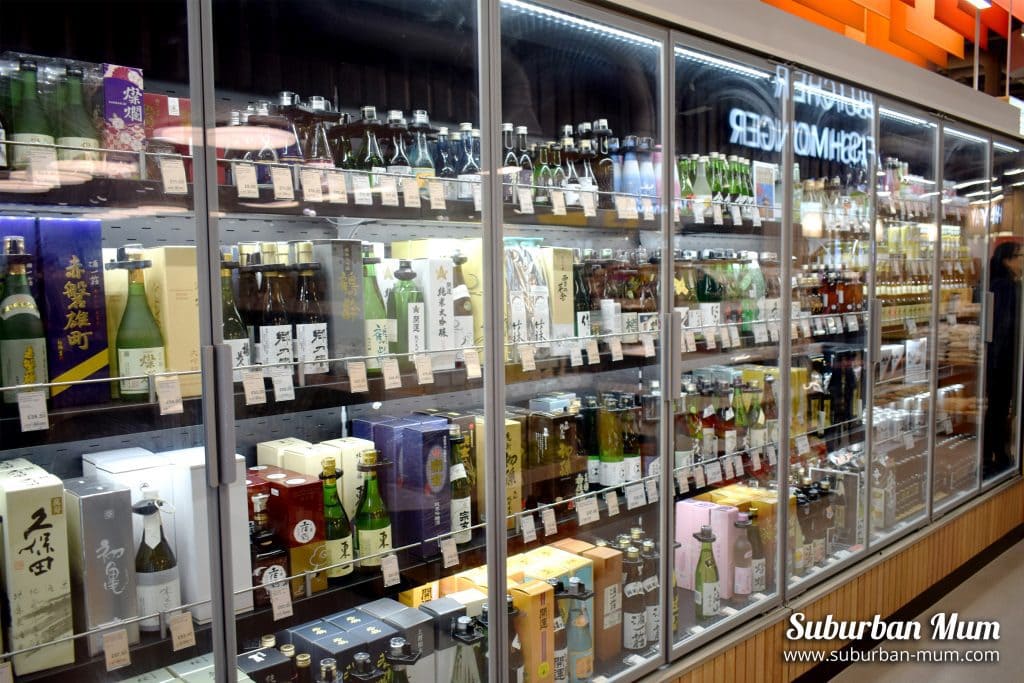 When we arrived, we were taken on a tour of the food hall. We were also able to try some food while we were there. We started in the supermarket where they offer all sorts of Japanese staples for cooking. There is a great range of foods to choose from including some brands you may recognise with a different flavour. Matcha KitKats anyone? There is also a sushi and bento area where you can grab a meal deal if you want a quick bite or short on time to eat in the restaurant and a huge range of drinks including the biggest Sake selection I have ever seen.
Inside the supermarket, there's a fishmonger and butchers too where you can buy fresh fish. They have a fresh delivery of fish every day from Billingsgate Market. They also have a machine that grounds their own Matcha for tea on site. You can be assured that all food prepared on site is of the freshest quality.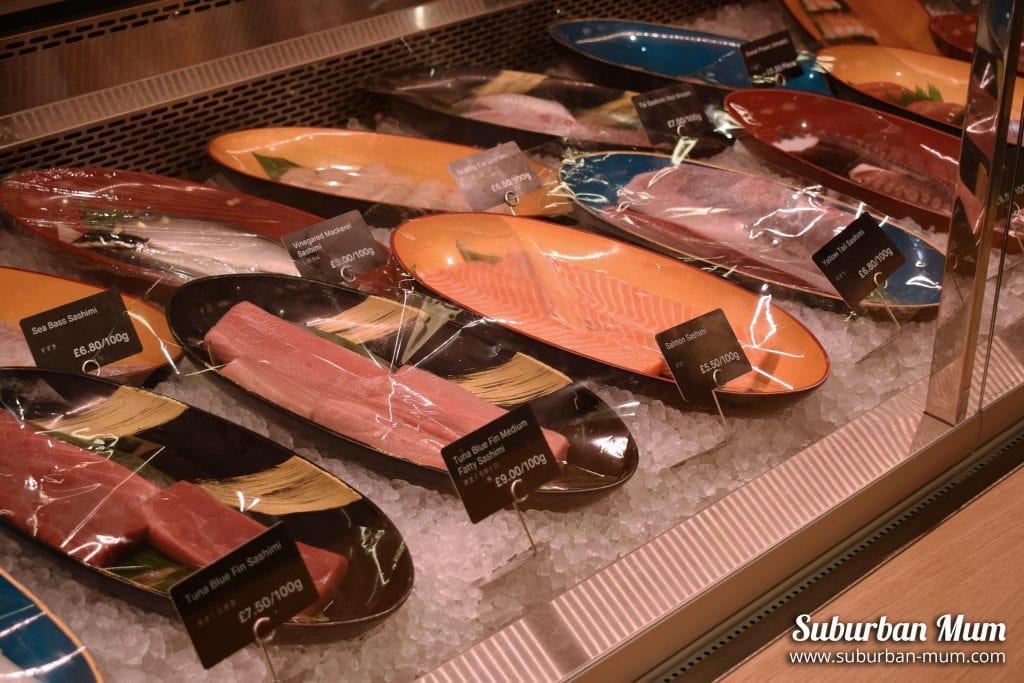 Our next stop was to head over to the food hall for something to eat. The boys, especially E, are huge fans of Japanese food. He was salivating over the sushi in the supermarket! They were spoilt for choice with what to order for lunch and couldn't decide what they wanted to try. The food hall has a good range of meals to choose from like noodles, donburi & poke takoyaki and yakitori.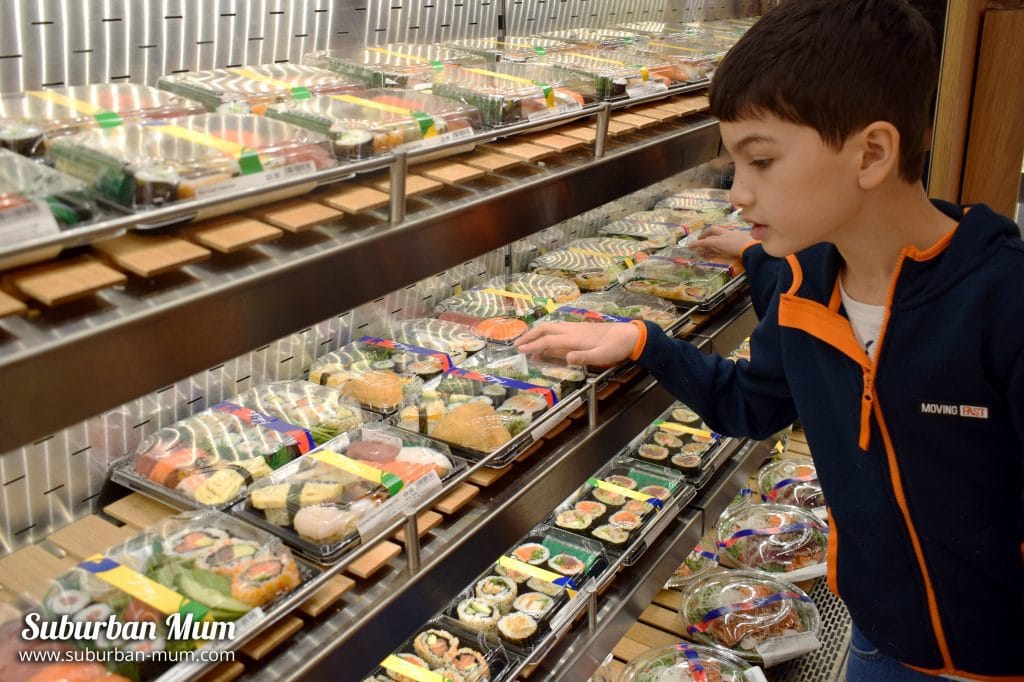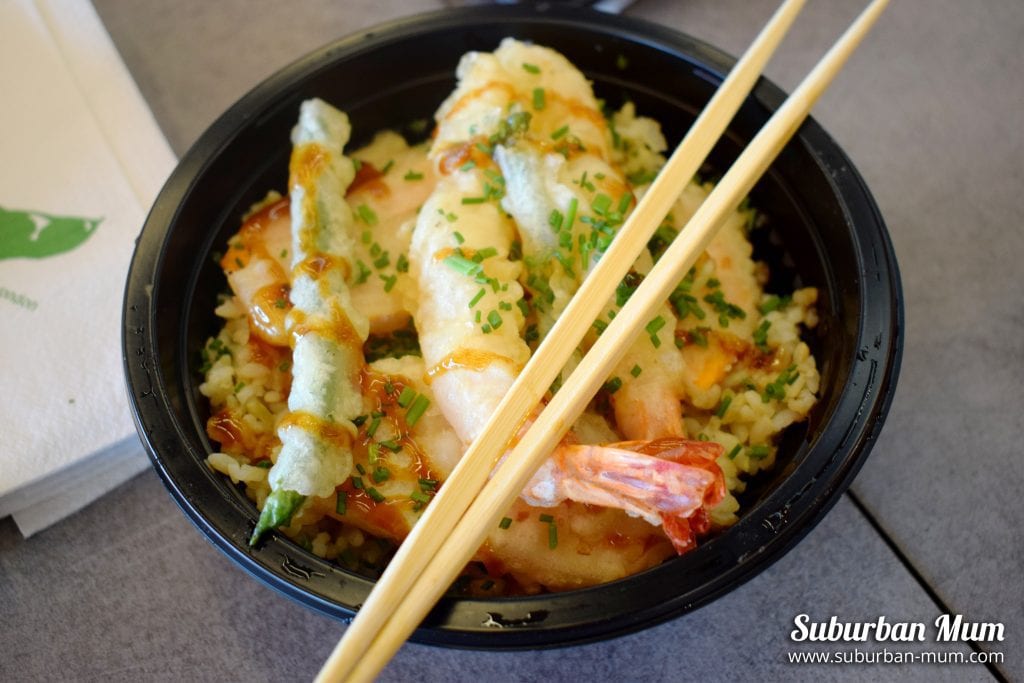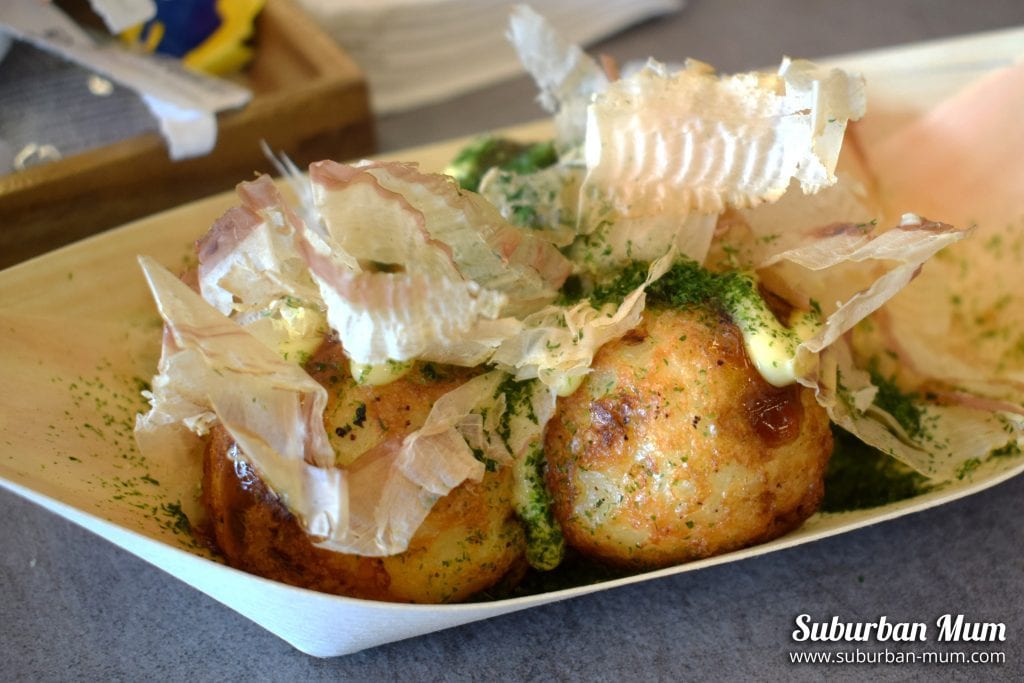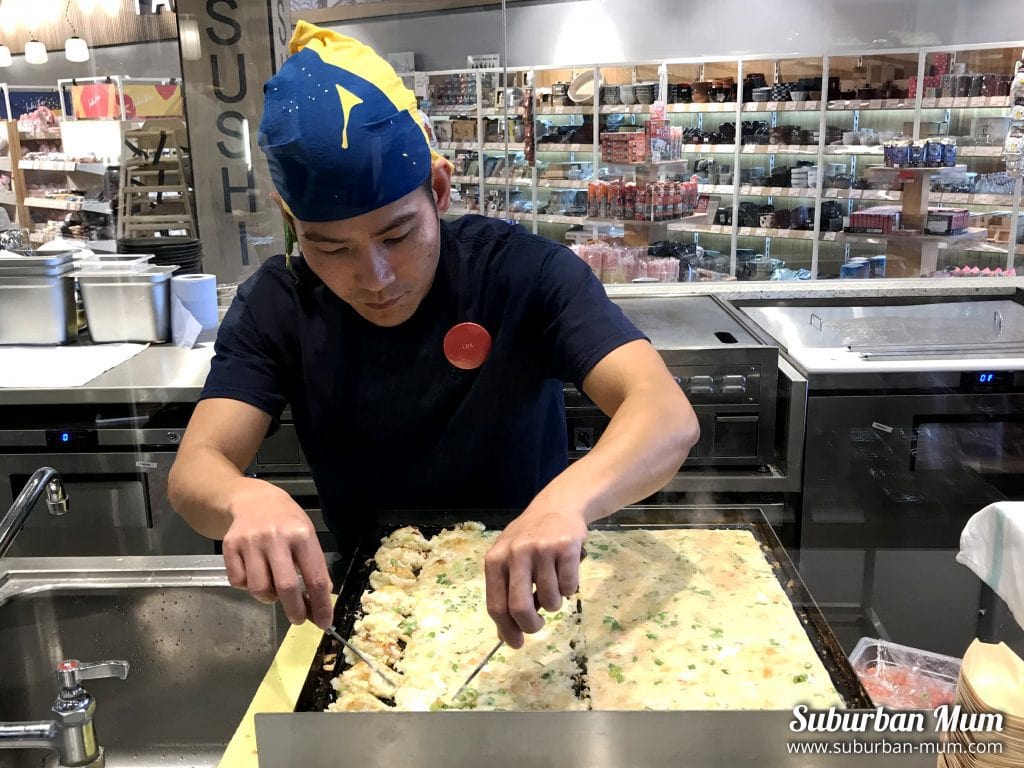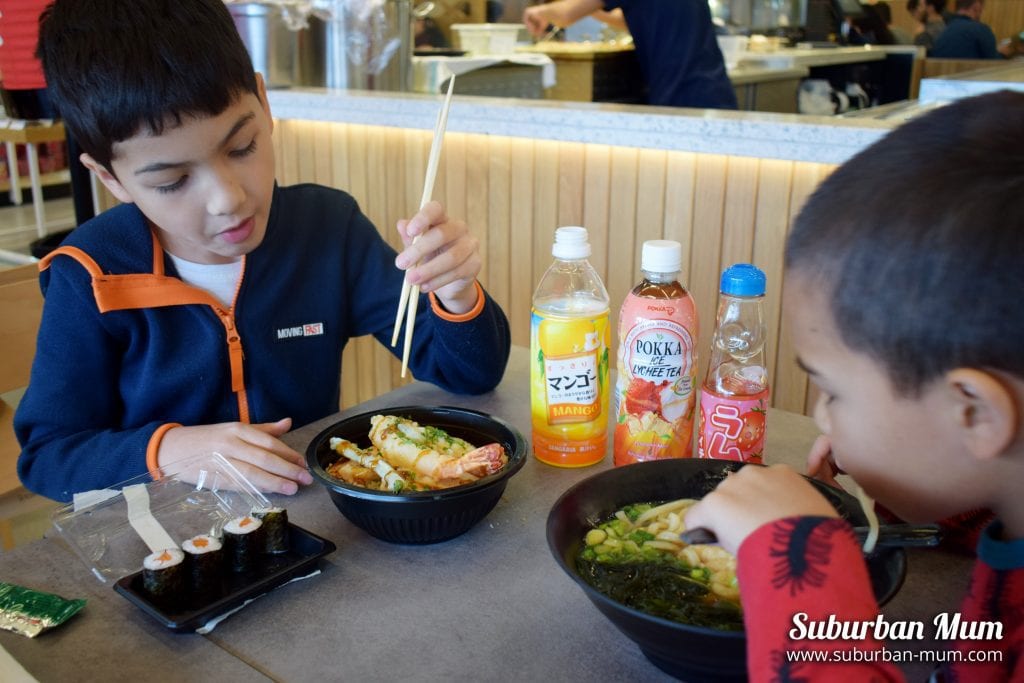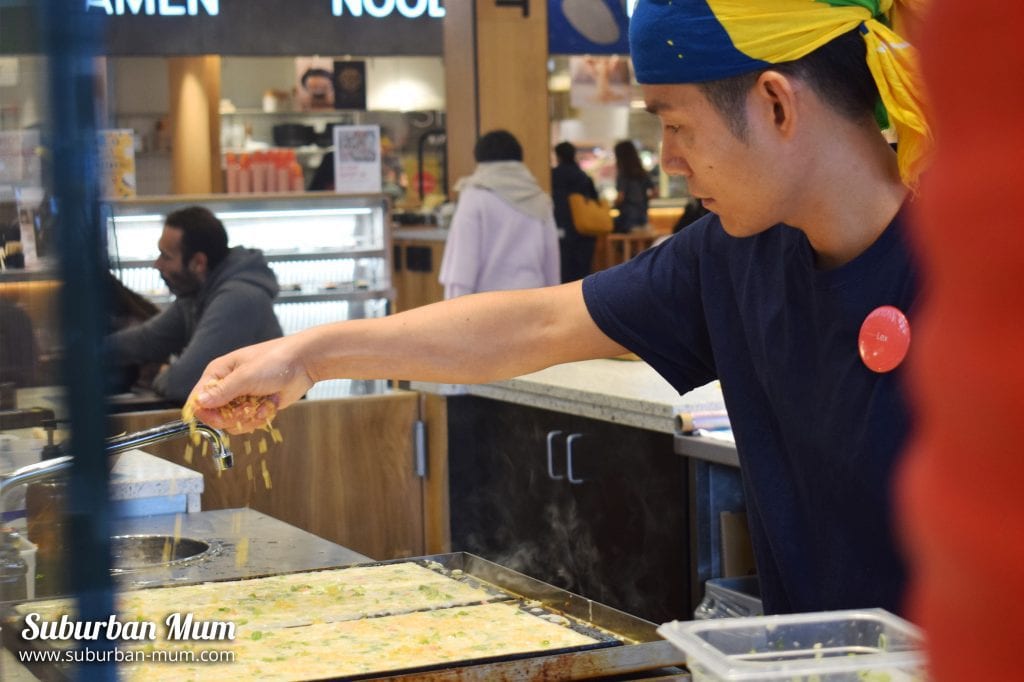 In the end, we had a mix of sushi from the supermarket and some hot food from the food hall. We shared some Octopus takoyaki, a prawn tempura rice bowl, prawn tempura noodles and some char siu buns – which were all delicious and gobbled up in no time. Our visit ended in the bakery with some mochi ice cream.
If you know a Hello Kitty fan, the gift shop has memorabilia alongside other cute Japanese characters too.
The boys have not stopped talking about Ichiba since their visit, so much so that we returned a week later to show Mr H what he'd been missing out on. Ichiba is now a firm favourite place to eat when we visit Westfield, and I can see us visiting regularly.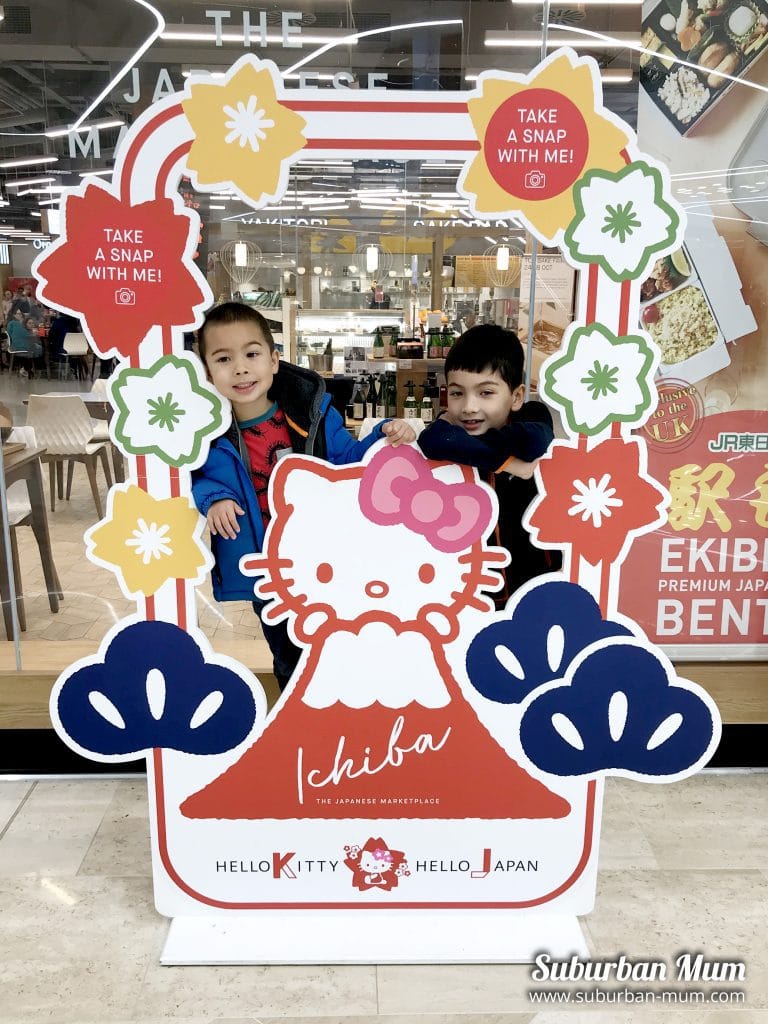 If you would like to visit Ichiba, it is open 10 am till 10 pm Monday to Saturday (hot food counter 11.30 am to 9 pm) and 12 pm to 7.30 pm on Sundays (12 pm to 7 pm for the hot food counter)
*We were invited to Ichiba for a private tour and received a complimentary meal for the purpose of this review.
You might also like