Everywhere we currently go, whether we're looking or not, there's talk about the Coronavirus and it's causing a lot of unrest. We're in unprecedented times so it's hard not to worry about the effects this will have on our everyday lives. Many European countries have already closed schools and are on lockdown. I do think that schools over here in the UK will eventually be following suit – sooner rather than later.
Having the boys at home for weeks on end is going to be hard – especially if we are going to be confined within our four walls without being able to go out somewhere for a change of scenery. I will also be working from home so it will be a real juggle to keep them happy and to make sure I get my work done.
I have been trying to organise and prepare for when this happens by stocking up on resources that will hopefully help them have some kind of routine each day. There's been a Covid-19 Daily Schedule that has been floating around on social media too.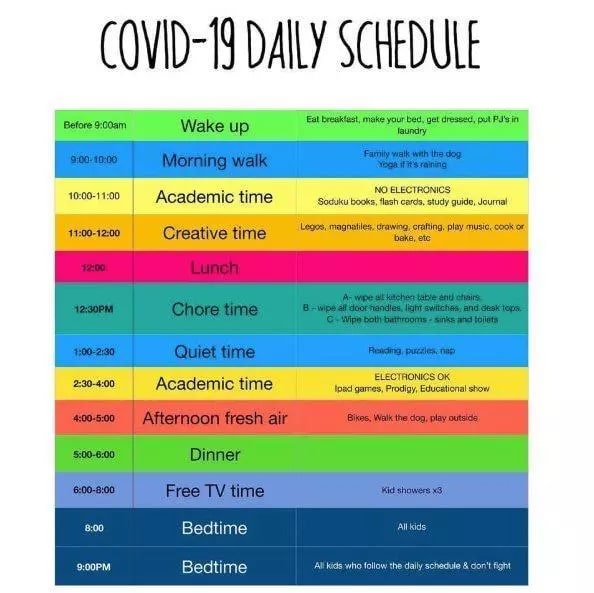 Twinkl, a UK Educational resource are currently offering a one-month membership for FREE so that we can continue to our children's education during school closures. All you have to do is head over to www.twinkl.co.uk/offer and enter the code PARENTSTWINKLSHELPS
Here are 33 ways to entertain the kids at home
1. Grow your own crystals
We used a kit that we were gifted recently and E was very happy with the results.
2. Hatch Aqua Dragons
These are live aquatic creatures which you can grow at home and learn all about their life cycle.
3. Set a reading challenge
Reading doesn't have to be just books – it can be any form of media. Create a checklist for the kids to go through.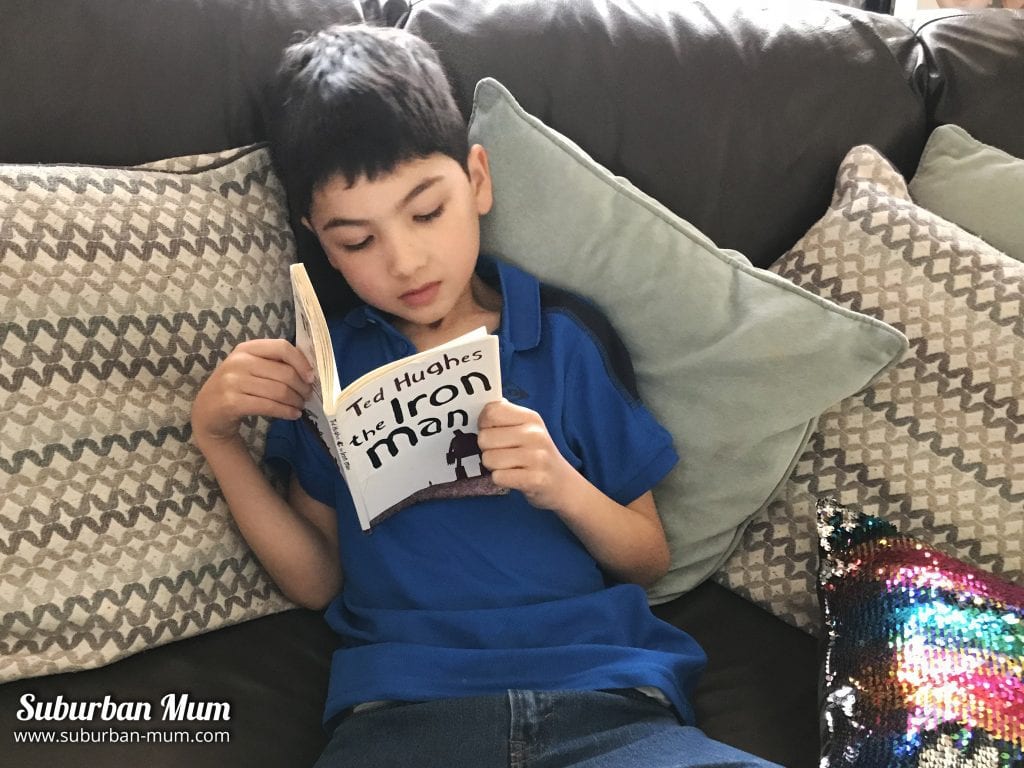 4. Play board games
Dig out the board games. We have a whole stack of them including three different types of Monopoly, Scrabble, Cluedo and Yahtzee and more.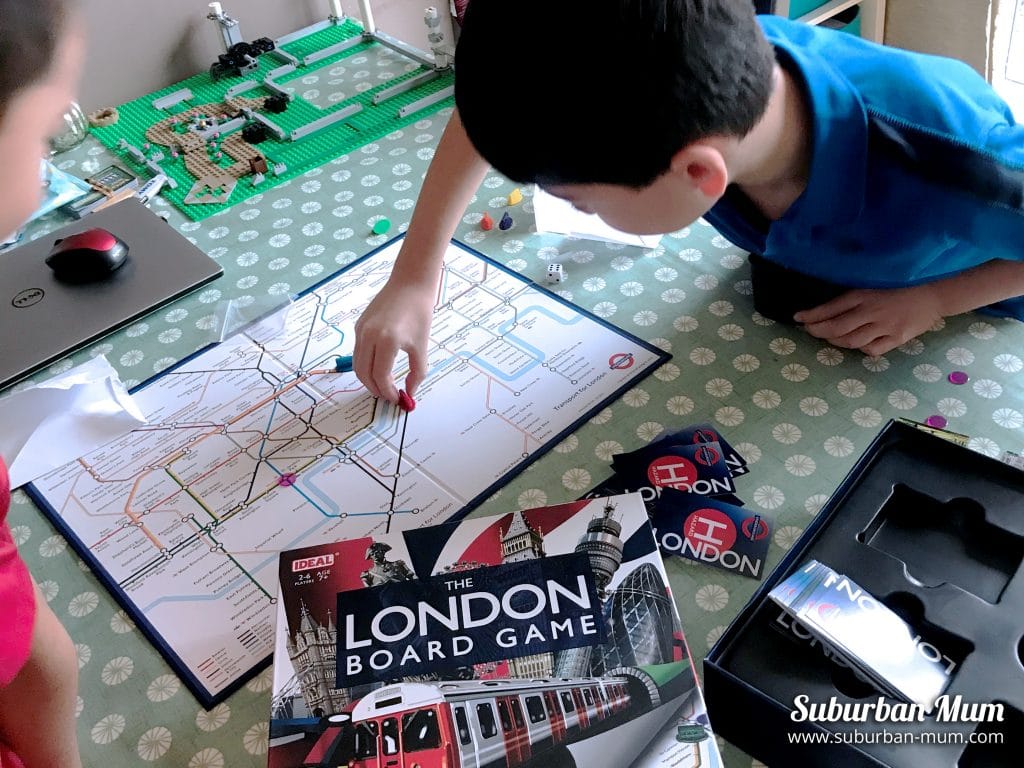 5. Create your own board game
This would be good for older children. Have them come up with their own board game idea which they can then make and play.
6. Play card games
There many card games you can teach your children to play from a simple game of Concentration or Snap to Rummy.
7. Have an indoor or outdoor Nerf battle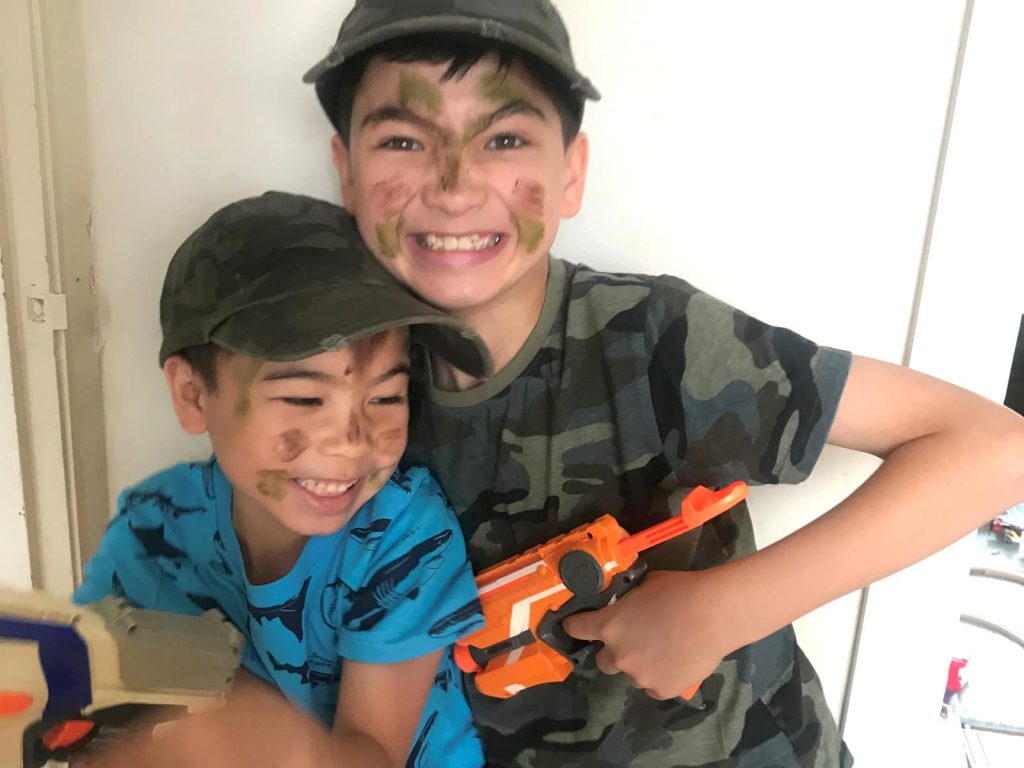 8. Print out puzzles like word searches/crosswords
9. Get them to do workbook exercises
We use CGP workbook which we have purchased on Amazon.
10. Set them a craft project to create
Let them loose on your craft bits and see what they come up with
11. Have an Art competition
Compete with everyone in your household and see who can come up with the best masterpiece
12. Raise Butterflies
See caterpillars turn into butterflies and help raise and feed them at home with a Butterfly Garden kit.
13. Set up a marble run
14. Build a Den
15. Build a train track
We have enough track to be able to build a track that goes around the whole of our downstairs!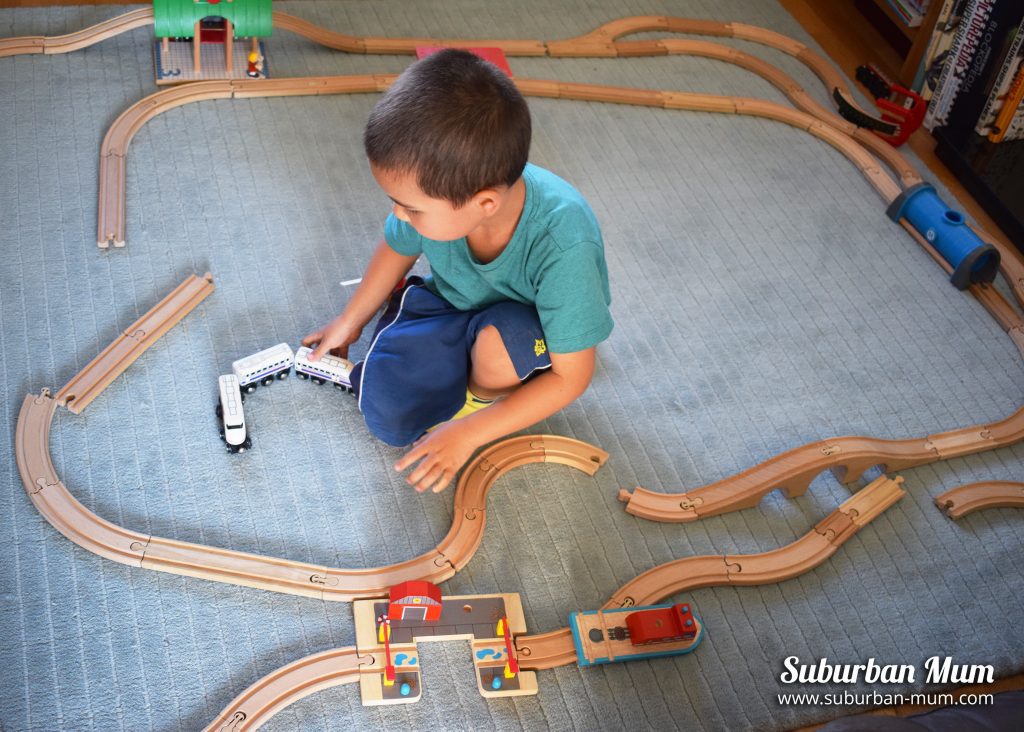 16. Learn to make Origami figures
We bought origami paper from Amazon and looked for things to make online
17. Create a fact book of their favourite hobby/character
18. Science experiments
Create some with everyday household items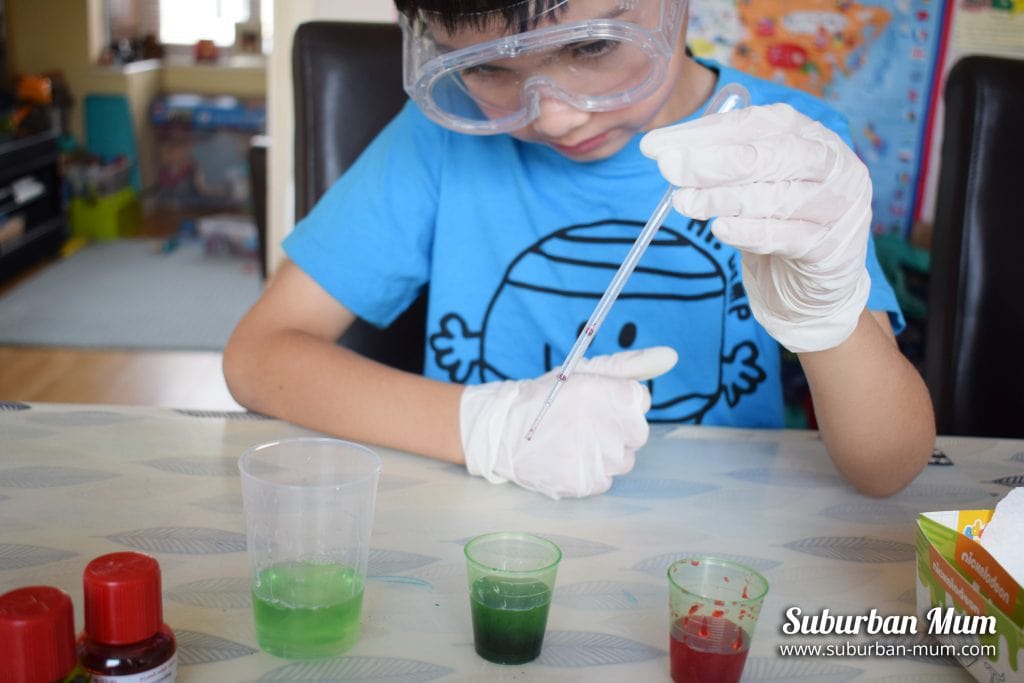 19. Learn to make your own musical instrument
there a lots of ideas here
20. Create a portrait gallery
Draw/paint everyone in your family and create a gallery wall
21. Buy some seeds and grow watercress
22. Help with gardening
See some more ideas to keep kids active in the garden here
23. Set up a Hot Wheels Track and race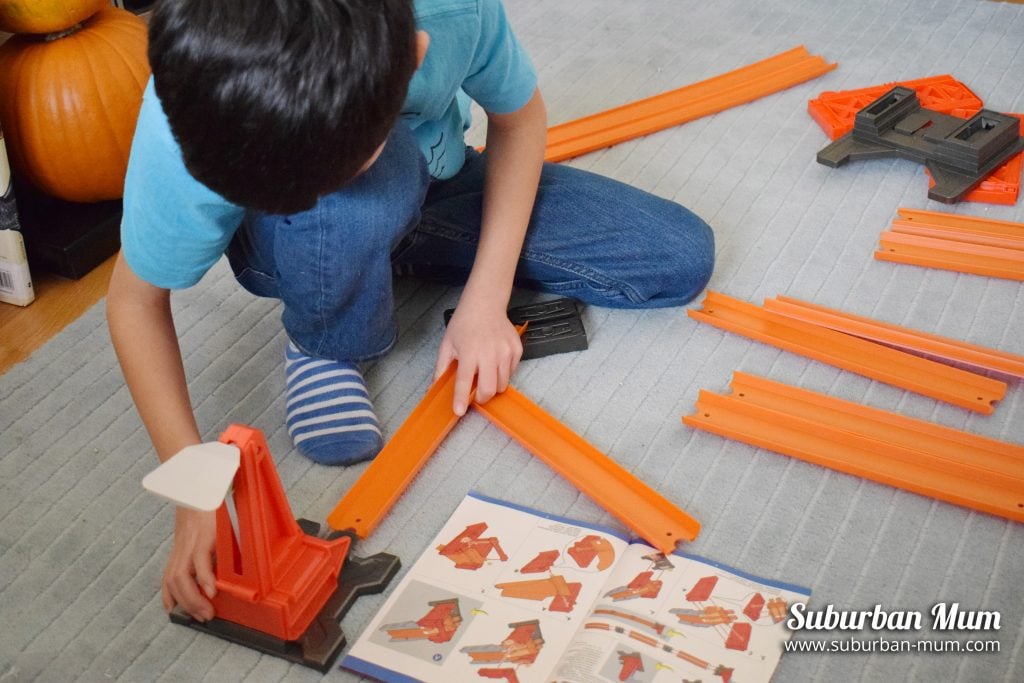 24. Have a dress-up party
25. Set up a disco complete with flashing lights and make your own playlist
26. Write and illustrate their own story
27. Toilet roll crafts
We always keep our toilet roll holders for crafts projects. Now is the perfect time to get creative with them. We've just bought this book for ideas.
28. Bake cakes/cookies and cakes
29. Get out the Play Doh or Kinetic sand
31. Make your own Salt Dough crafts.
They could be themed to decorate the house with. There are lots of ideas in this post.
32. Set up a scavenger or treasure hunt
33. Make a LEGO creation
Bonus: Build a Tech
For kids who are interested in computers, robotics, and software, let them build their own using build-a-tech kits. A kit will contain all the materials they need to build a robot, electronic, or software. It also usually includes educational videos, guides, and further information to help your child complete the project successfully and understand the concepts behind it.
I hope you find these ideas useful. I will no doubt be using these over the coming weeks. If you have any ideas that are not on this list please do let me know and I will add them on.
Pin it for later: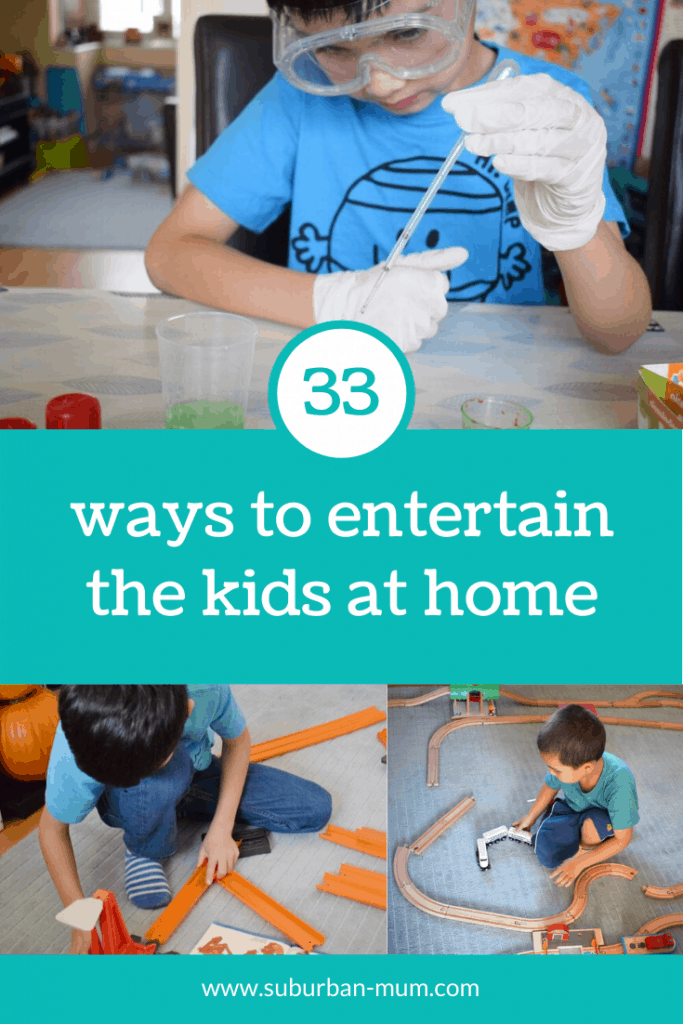 You might also like: