A few weeks ago I was very lucky to be invited to the opening of Number 4, Privet Drive at Warner Bros. Studio Tour I am a HUGE Harry Potter fan and have been meaning to visit the place for years but just never got round to it. I was so excited at the thought of being able to put a big fat tick against this on my "to-do" list this but unfortunately, due to work commitments and childcare arrangements it wasn't feasible for me to go. However, the lovely people at Warner Bros. very kindly arranged another date and said I could bring the family. Amazing!
So on Sunday morning, we drove up to Leavesden and for once I could safely say I was way, way more excited than the boys. Upon arrival, the boys were given an activity passport each where they could go round and collect stamps in certain areas. This was a lovely touch for the kids and it kept them occupied hunting down the stamps and made a lovely memento of the day.
The Warner Bros. Studio Tour has been open to visitors since 2012 and since then, thousands upon thousands of Harry Potter fans from all over the world have descended to get a look behind the scenes to see how the films were made.
The tour starts with a short film before you are then transported to Hogwarts and enter The Great Hall. Inside, you get to see for your very own eyes how grand and detailed the hall is. I won't go into too much detail about the tour as I don't want to spoil it for people who have not been but what I will say is you have a newfound sense of appreciation for the people who worked on the films and you can really see just how much effort has been put into all the props – some of which would only appear onscreen for a few seconds.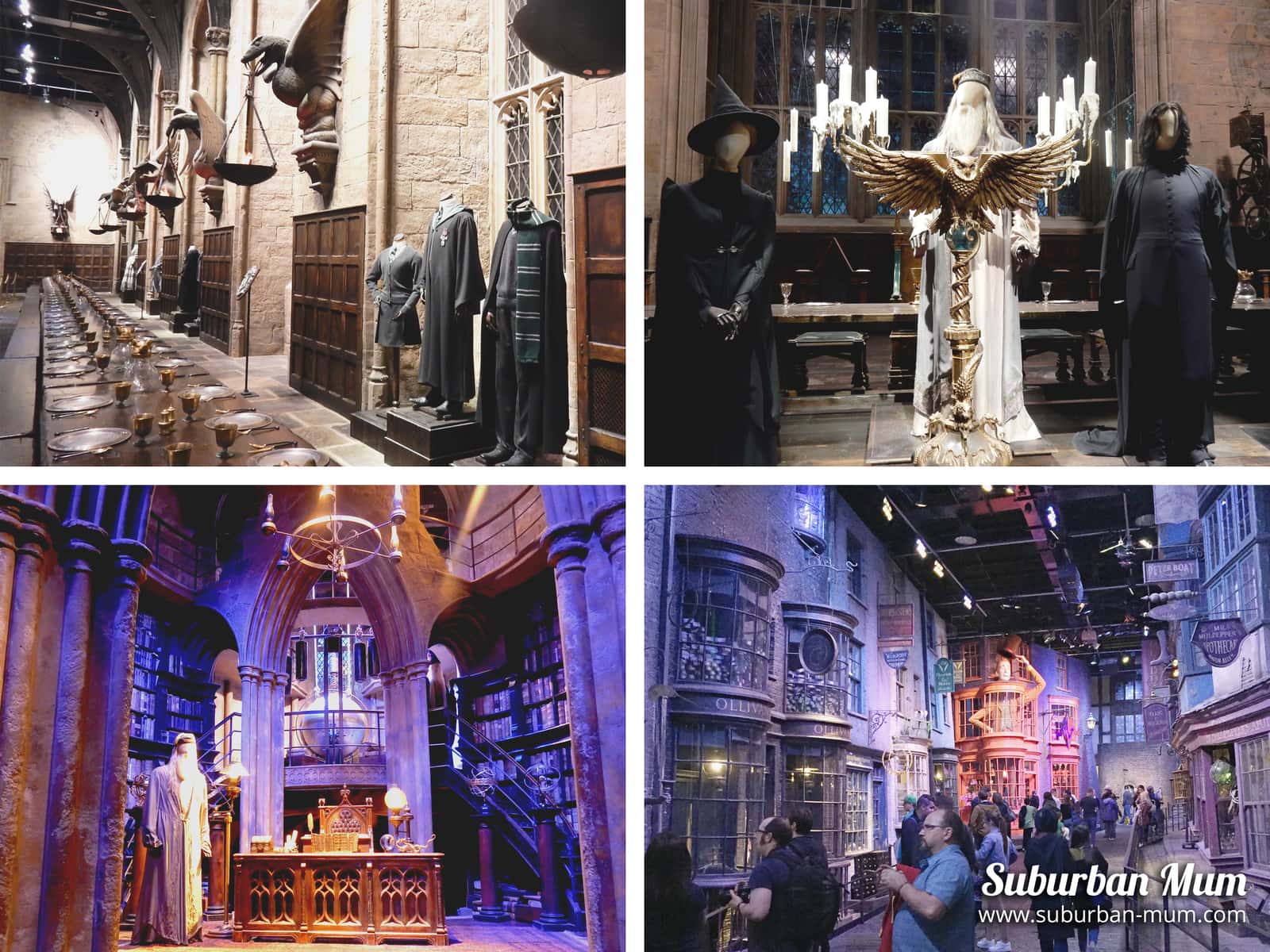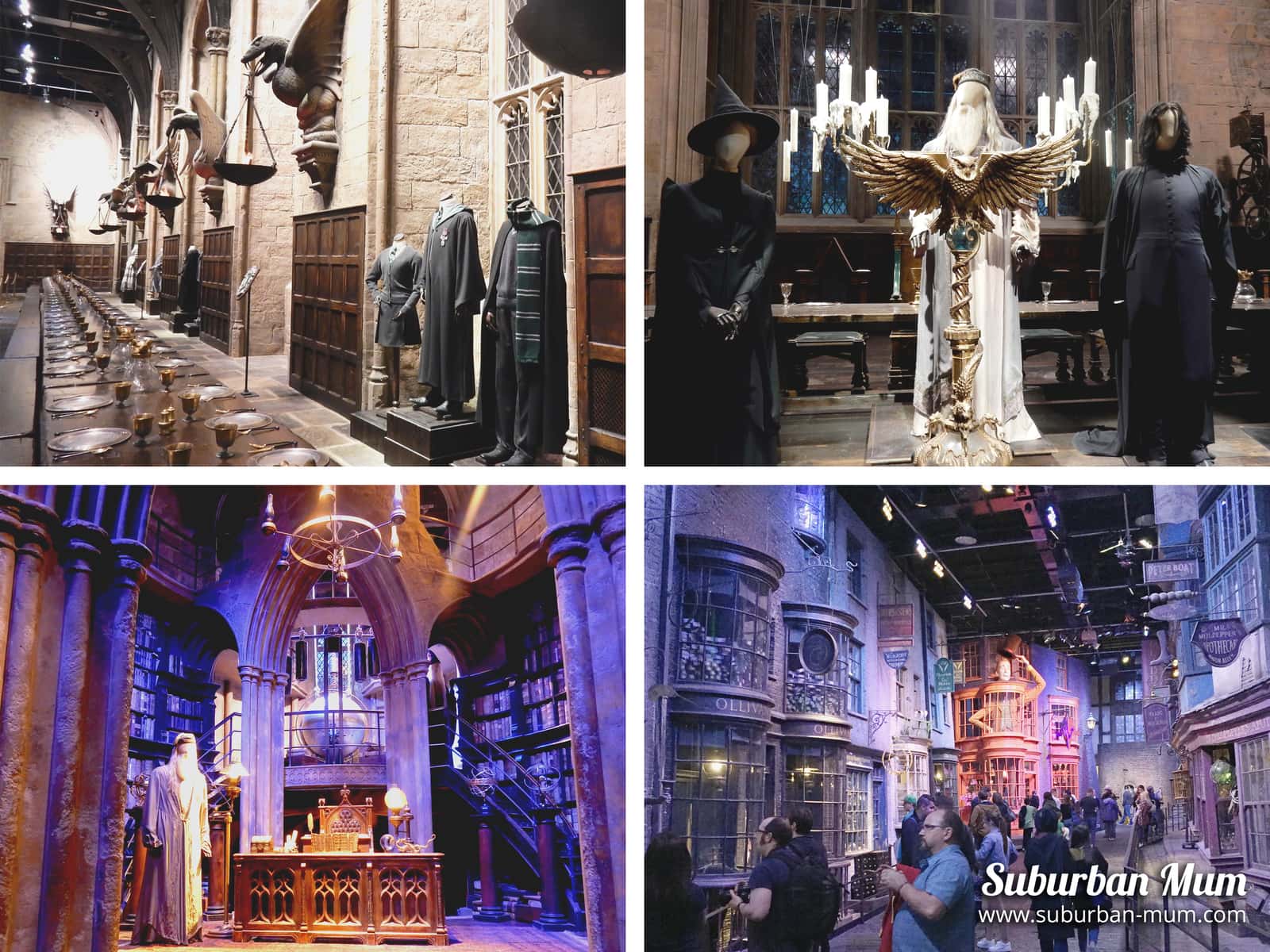 It goes without question that my train mad boys most favourite part was seeing the Hogwarts Express at platform 9¾ and I have to say it was also one of my most favourite parts of the day. E also got to try his hand at being a wizard and got to fly on a broomstick.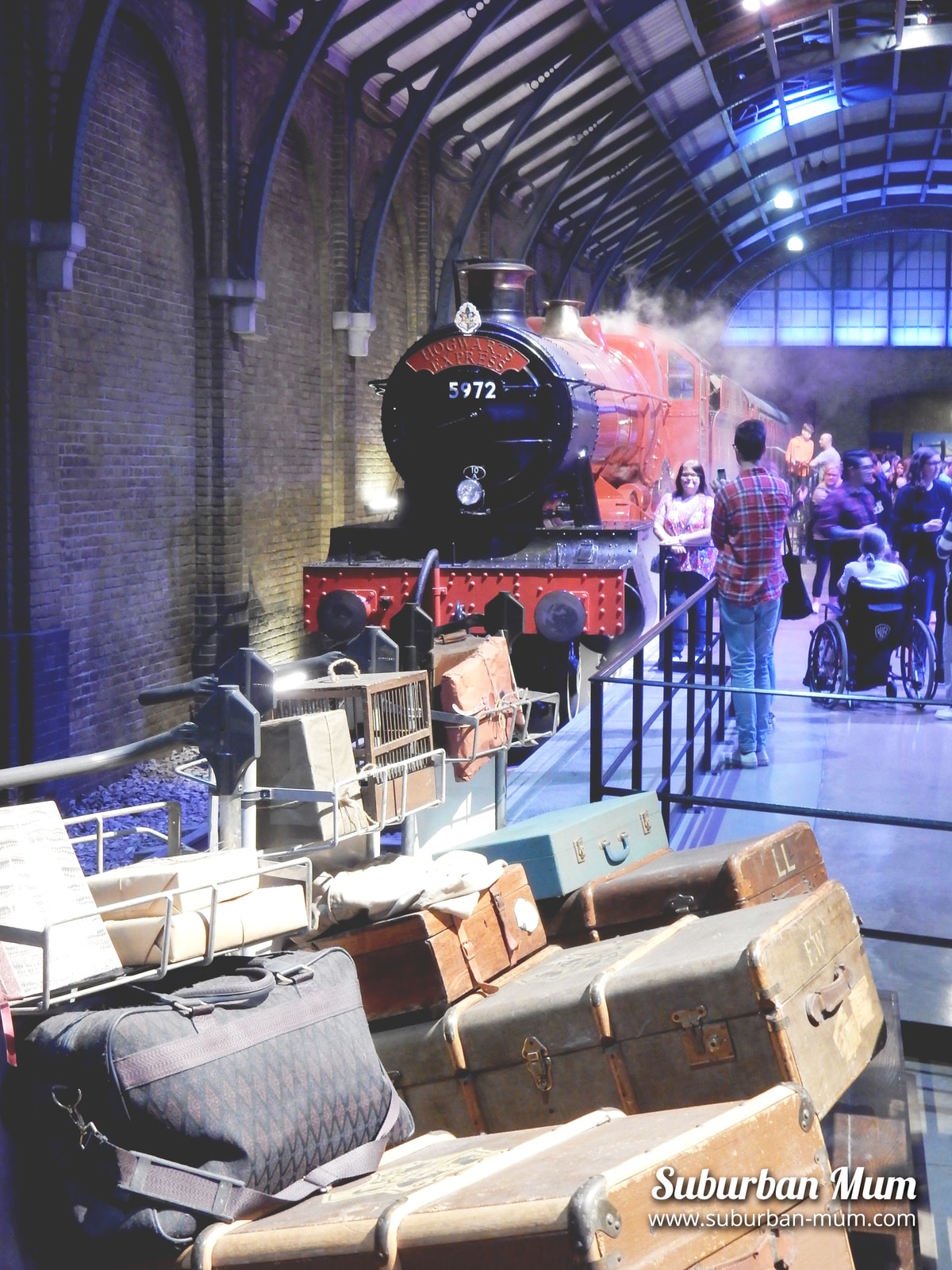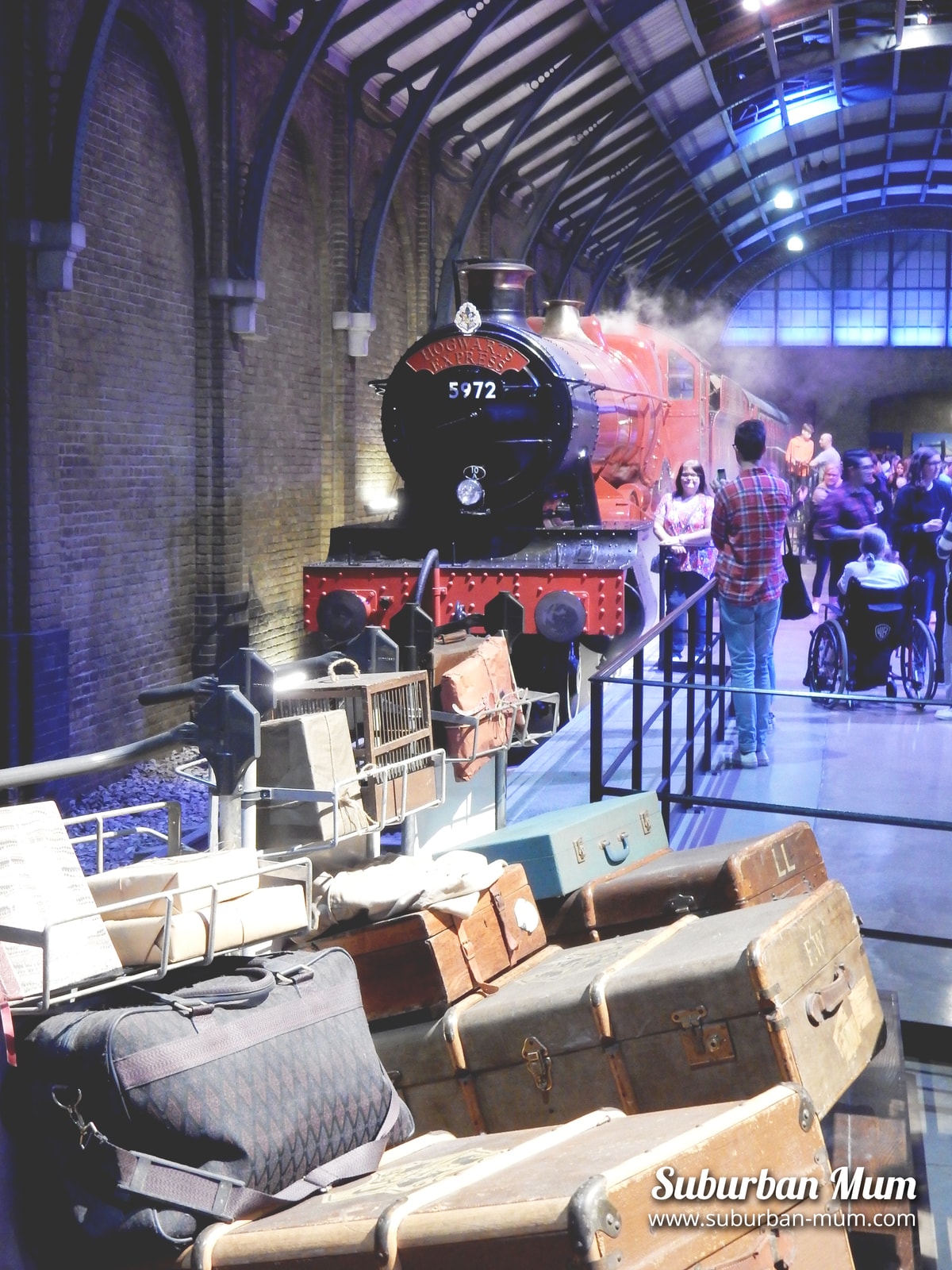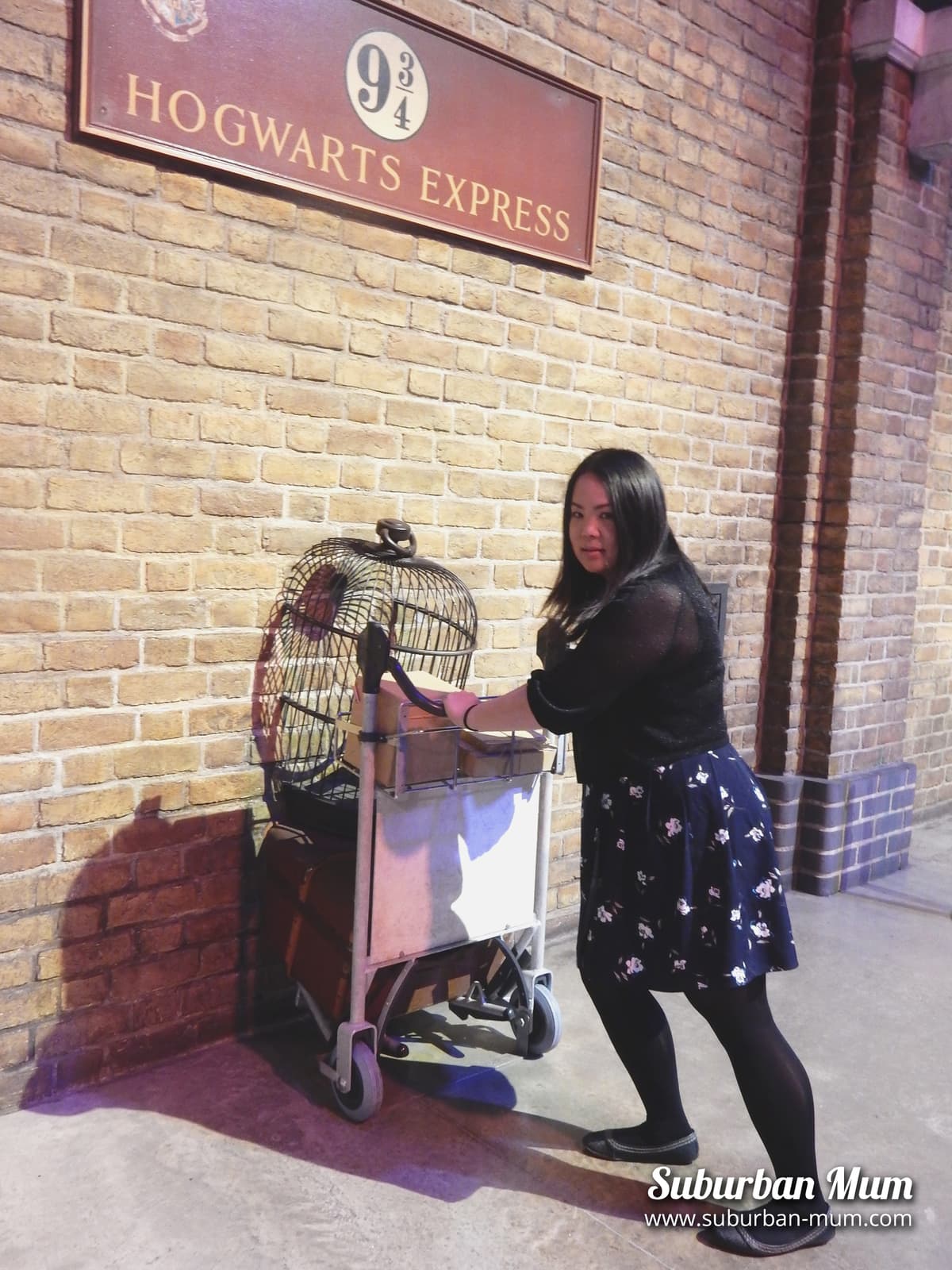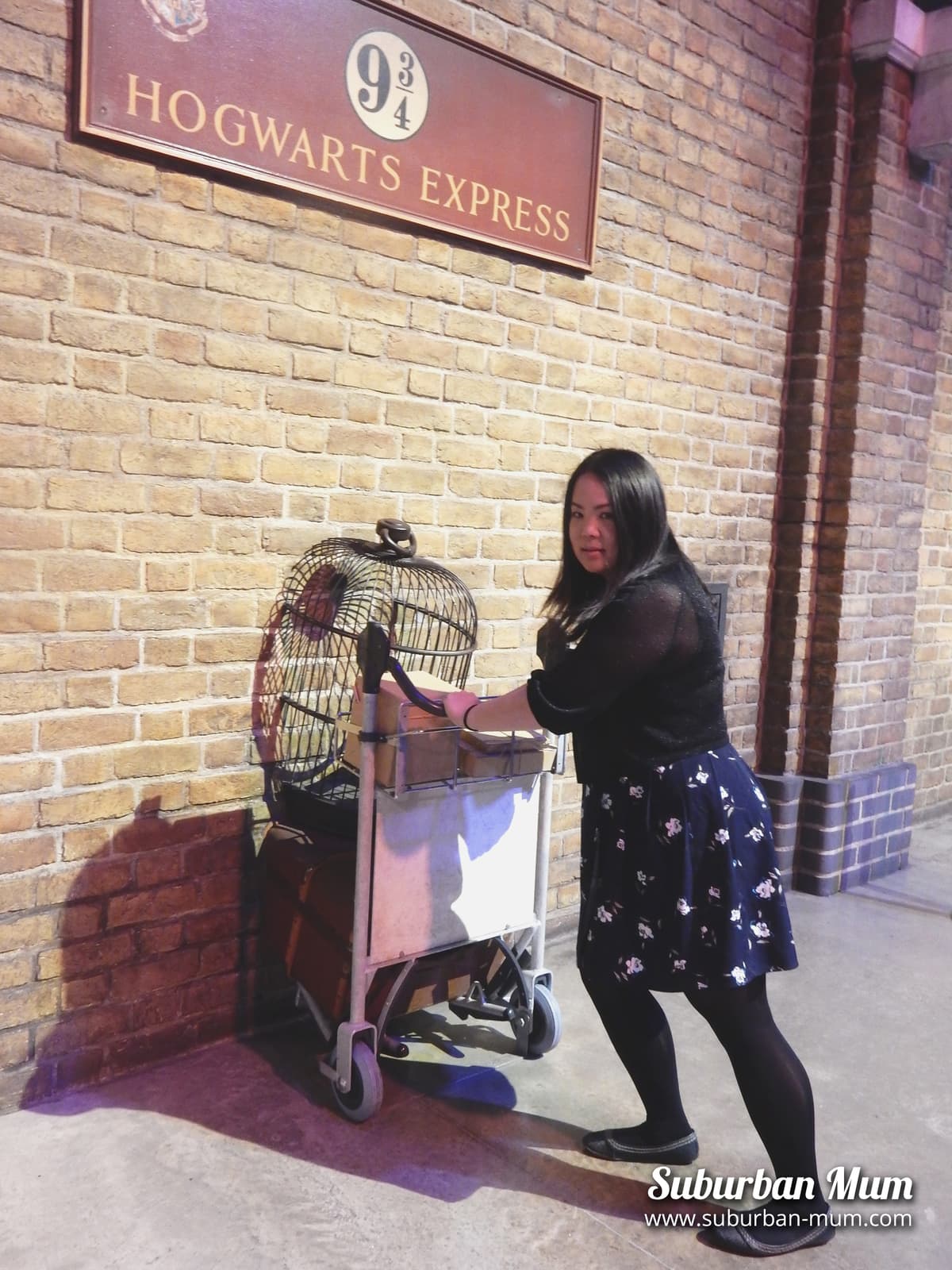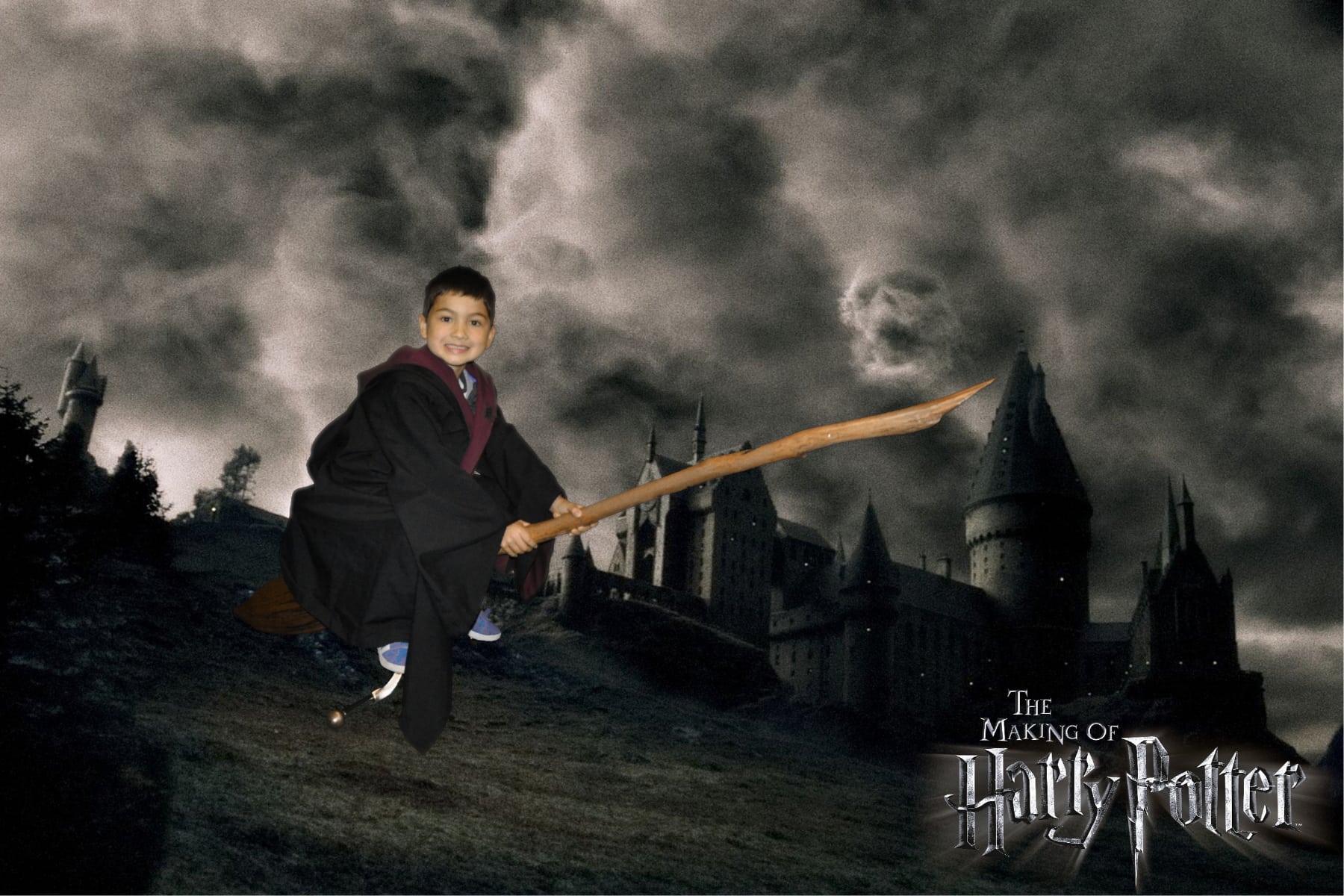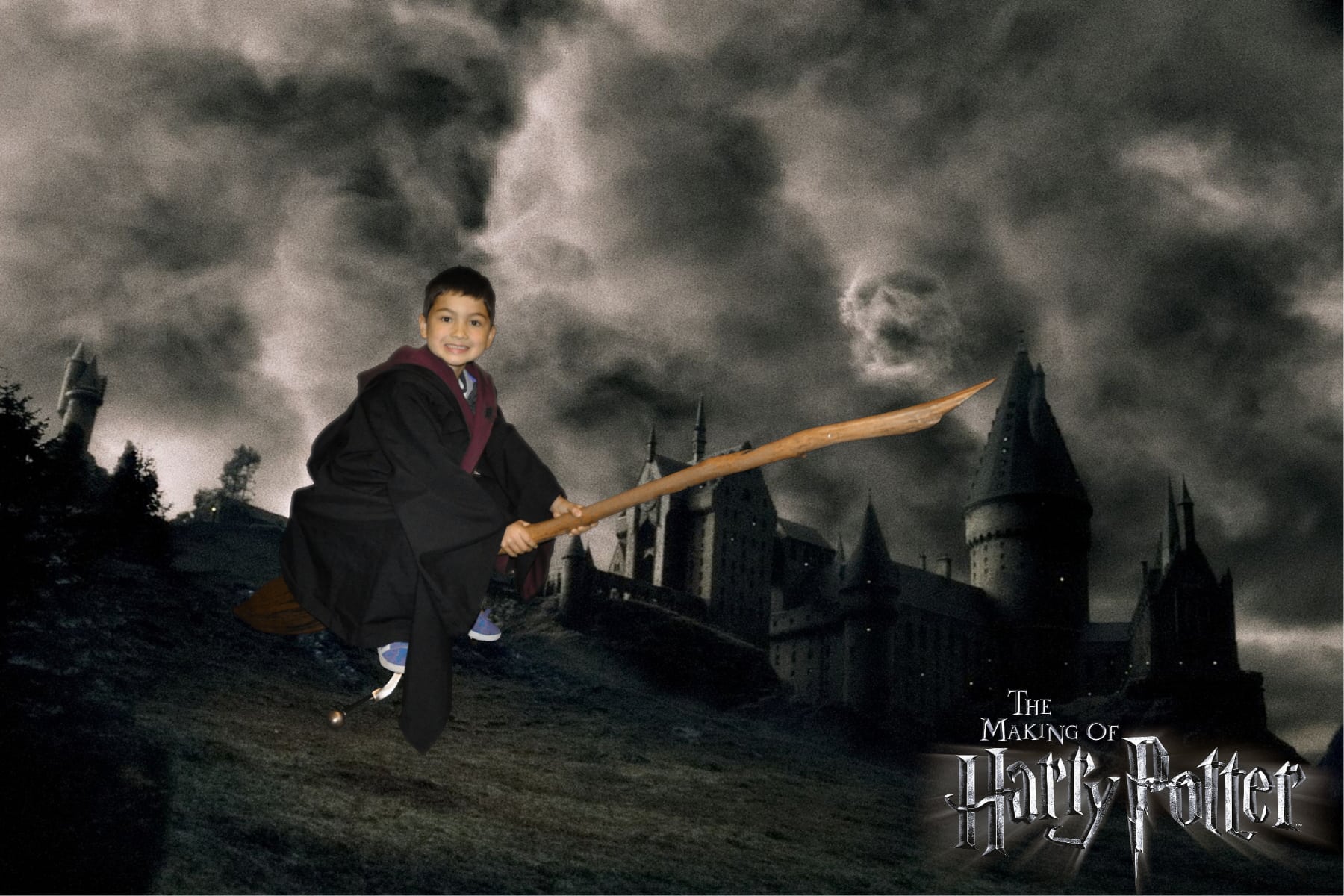 We stopped off for lunch at the Backlot Café where burgers and sandwiches were had and of course we had to give Butterbeer a try. We spent around £30 on two adult-sized burgers, a child's burger, a ham sandwich and drinks which I thought was reasonable. If you are wanting to save your pennies to spend in the Gift Shop you can bring your own picnic.
After lunch, we headed outside the backlot area where we saw some exterior film sets (Privet Drive being one of the main features) as well as the Knight Bus, Hagrid's motorcycle,  Arthur Weasley's Flying Ford Anglia and the chess pieces from The Order Of The Phoenix as well as Hogwarts Wooden Bridge.
As part of their 15th-anniversary celebration of Harry Potter and Philosopher's Stone, Warner Bros. Studio Tour opened up the inside of Number 4 Privet Drive for the very first time. Once you step inside, you get to see the Dursleys house decor, Dudley's photos and achievements and a peek inside the living room where you see Harry's acceptance letters from Hogwarts suspending in mid-air. I have to say it was pretty cool.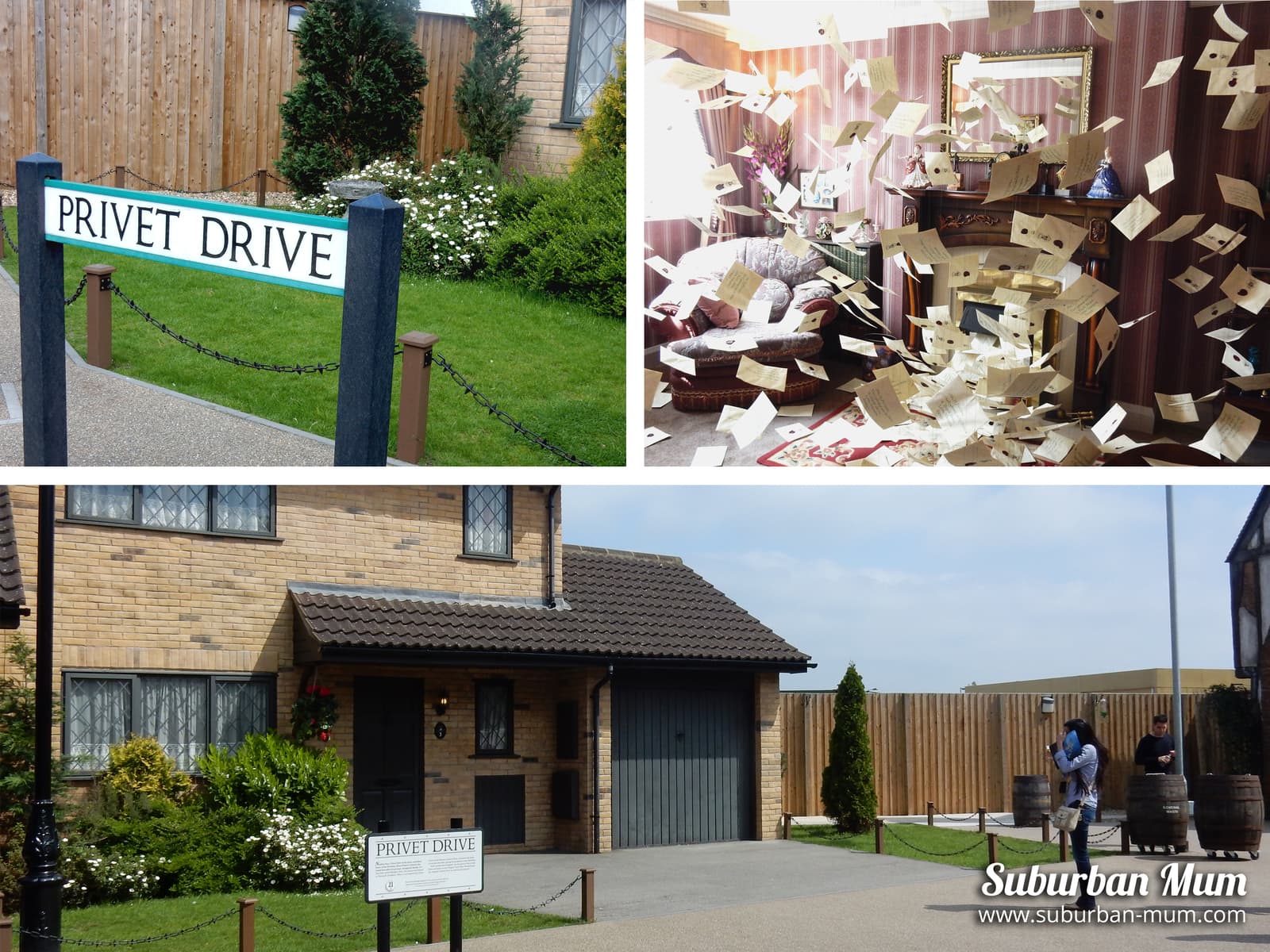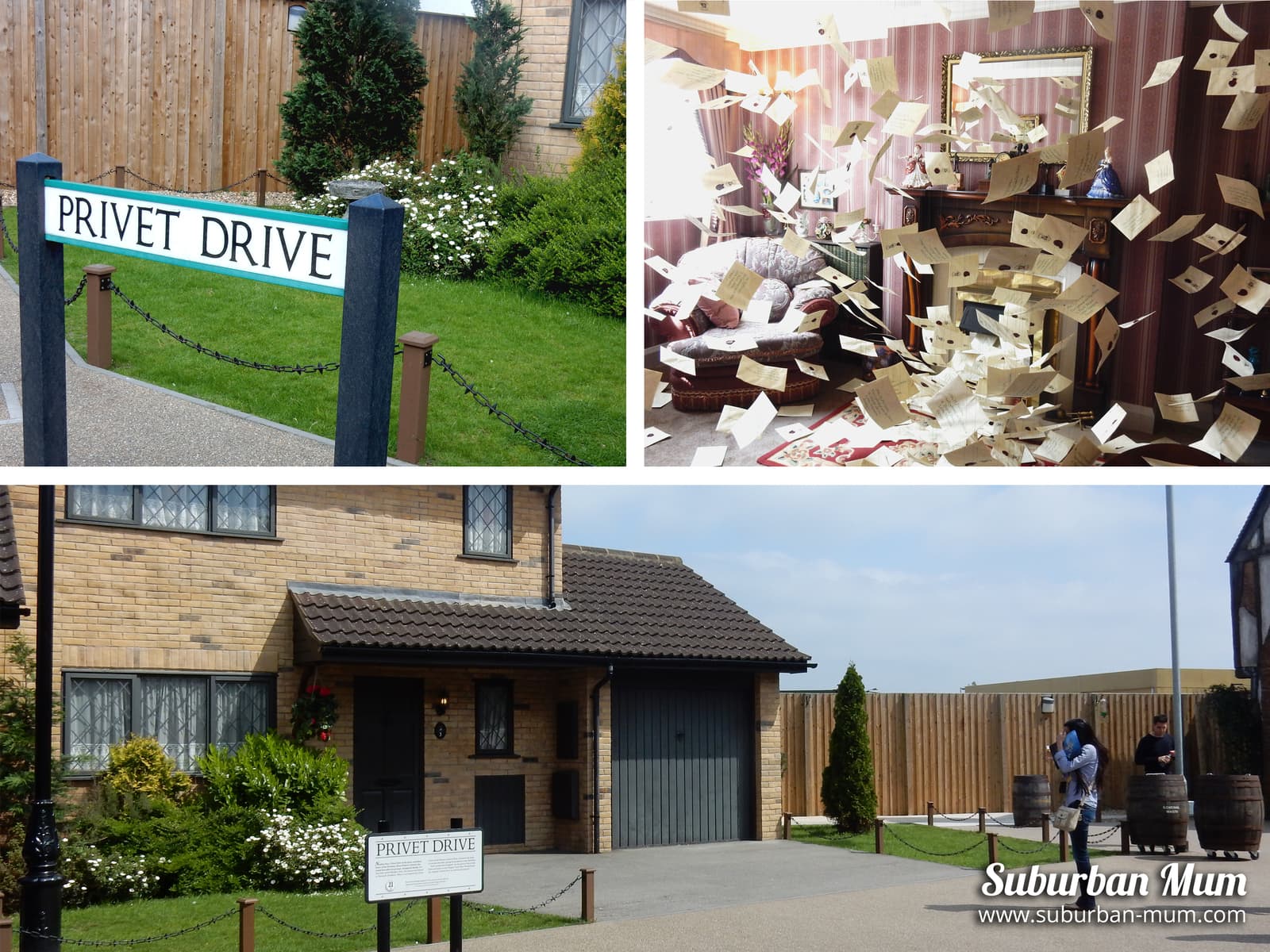 After this, we walked around looking at the monsters and masks, lifesize models of Harry, Dumbledore and Dobby amongst others before seeing the simply amazing model of Hogwarts which took 40 days to build!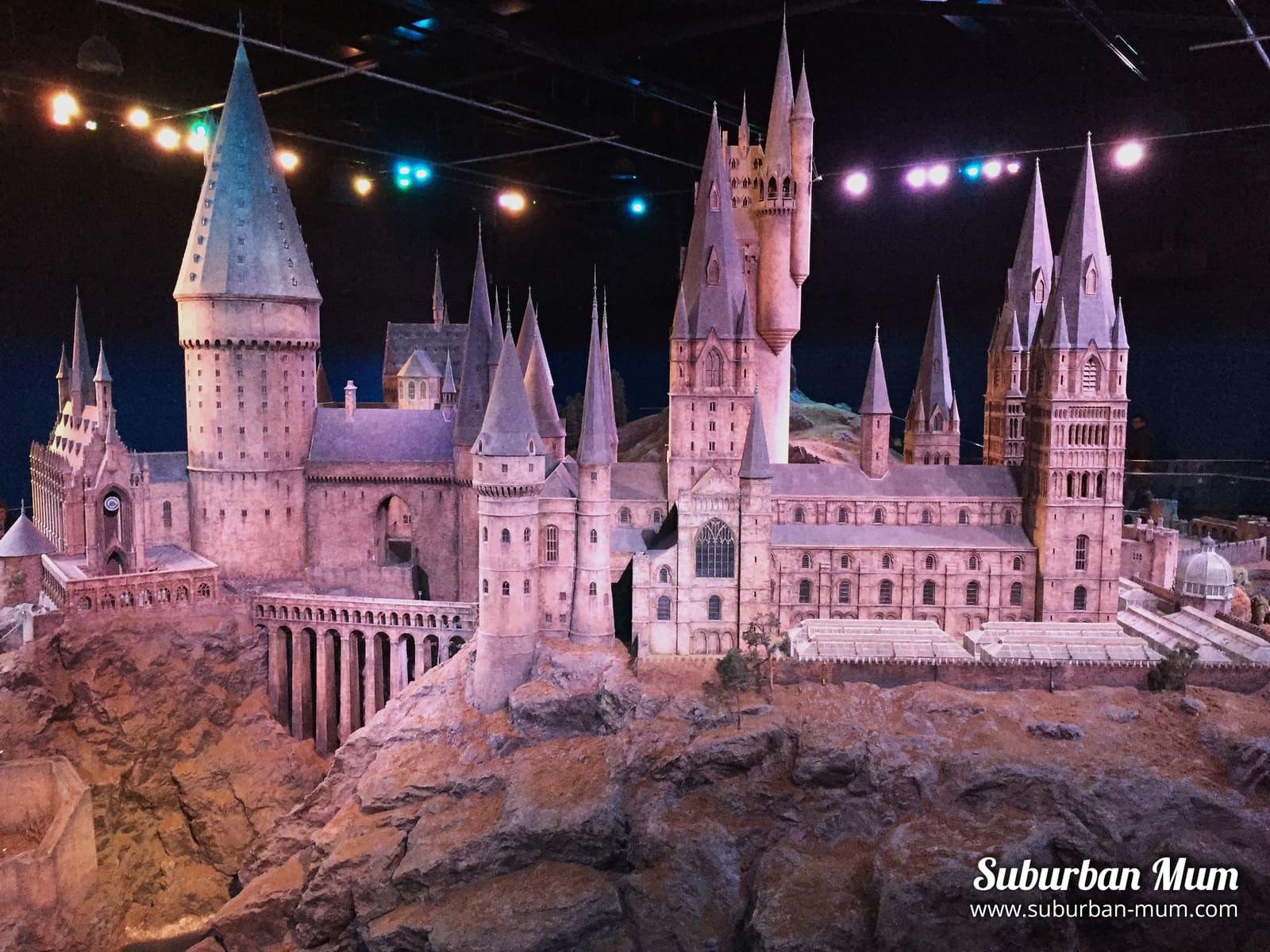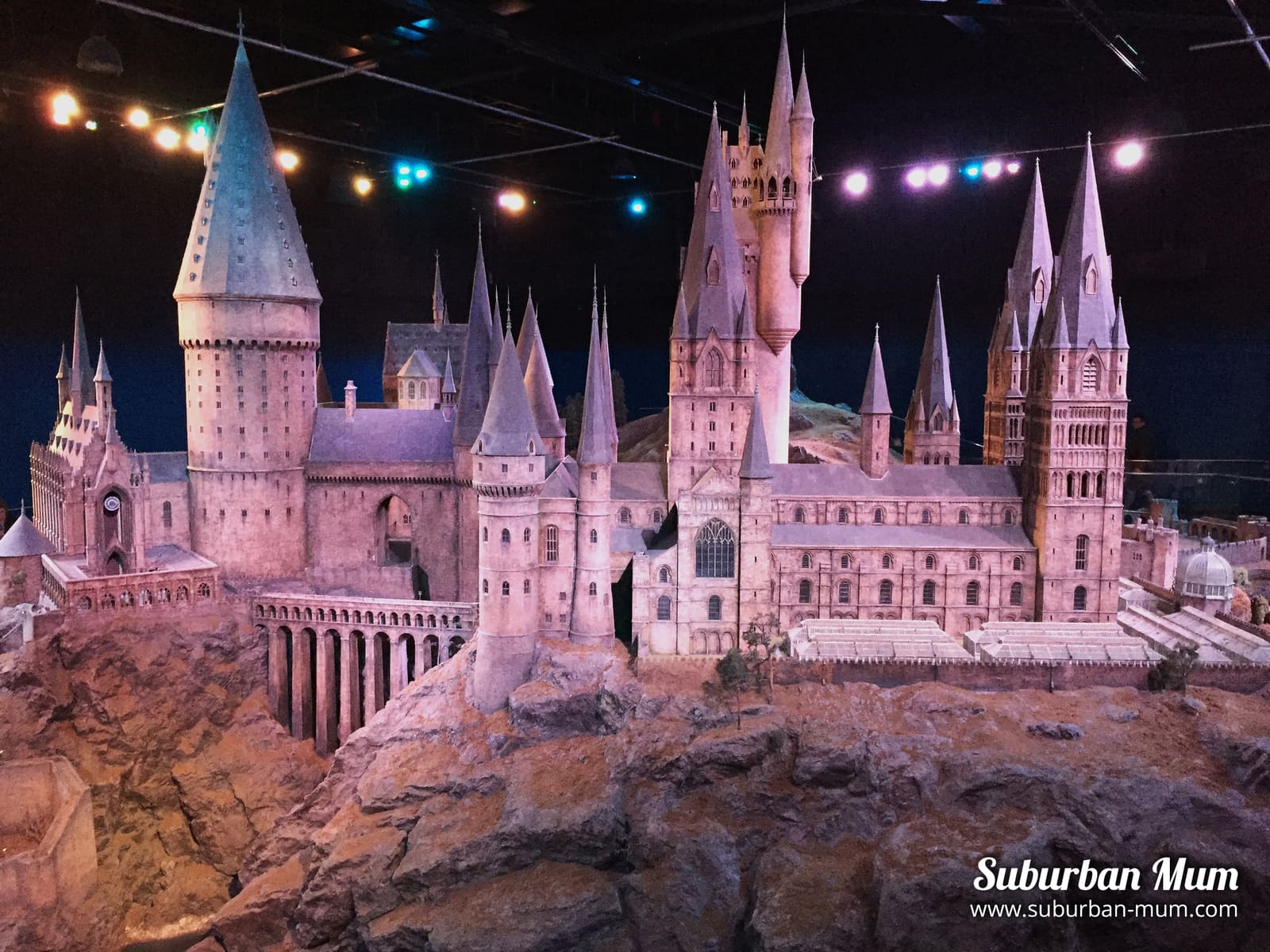 Overall, I had a fantastic time on the tour – there is so much to go around and see. We ended up spending around 3 hours there but I still feel like I missed some bits so I can see why people come back time and time again, especially when new things are added all the time. I'd quite like to visit again minus the boys next time so I can fully concentrate and take everything in. They enjoyed walking around looking at all the props but at 3 and 6 they are probably a little too young to fully enjoy the experience.
A family ticket based on two adults and two children costs £107 and under 4s are free. The opportunity to see inside Privet Drive is on now until 6th June so if you are a fan make sure you don't miss out and book your tickets. If you plan to drive, there are plenty of parking spaces available and for those travelling by train, there is a shuttle bus that takes you from Watford Junction directly to the Studios doorstep.
And if going on around the studio wasn't enough we came home and watched The Philosopher's Stone. Just because!
*I was invited to Warner Bros. Studio Tour to see the opening of Number 4, Privet Drive in exchange for this review. All opinions are my own and honest.