May is a particularly busy month for me. It's birthday season with 3 out of the 4 of us celebrating birthdays which usually means I am running around like a headless chicken trying to organise gifts and parties – the whole shebang. Add on to that the usual parenting tasks of the school run, being the designated driver for after school clubs and the running of the entire household… you can see the type of picture I am painting here and I haven't even mentioned my workload yet!
I saw a quote today that was rather apt. I am so busy running around that sometimes I forget to take a breath and just stop for a second.
"You can do anything but not everything"
Since the pandemic, there's been a huge focus on our mental health and wellbeing. We should be looking after ourselves better and checking in on our friends and family to make sure they're ok too.
Introducing Wellbox
I was recently introduced to Wellbox, a company from Manchester that was set up during the pandemic to allow businesses and individuals send treat boxes to their staff, colleagues, family and friends. You can choose from a range of gifts, from food hampers and snack box gifts to health and mental wellbeing. Wellbox also donates a meal to a local homeless shelter or £1 to the mental health charity MIND for every box sold.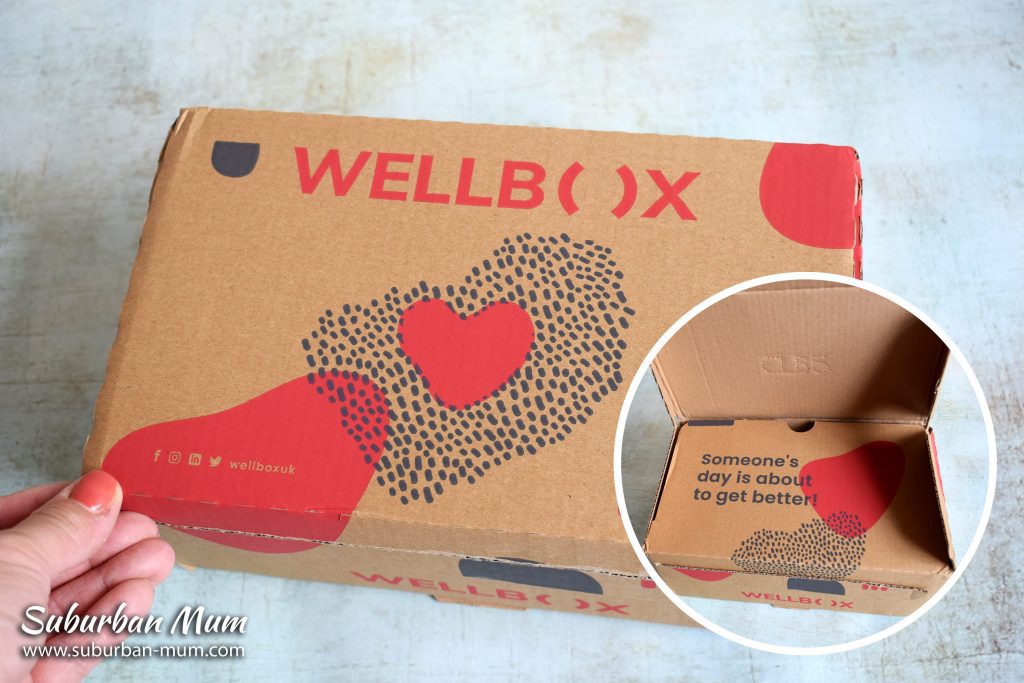 Wellbox Thankful Gift Box
I was very kindly sent the Thankful Box from their Mental Health and Wellbeing gift range. This package has a carefully chosen assortment of 12 wellness and snack items, including:
Wellbeing items:
Promise Fragranced Tin Candle
The Salt Parlour Salt & Sulphur Scrub
The Natural Spa Shampoo Bar
Calm Lavender and Geranium Sleep Spray
The Gratitude Habit Daily Mindfulness Journal
Valley Appreciation Card
The snacks:
Candy Kittens Gourmet Sweets
Mr Filbert's Marinated Olives
Wallaroo Dried Organic Fruit
Perkier Bar
Radfords Taste The Best Fudge
Lovecorn Snack Pack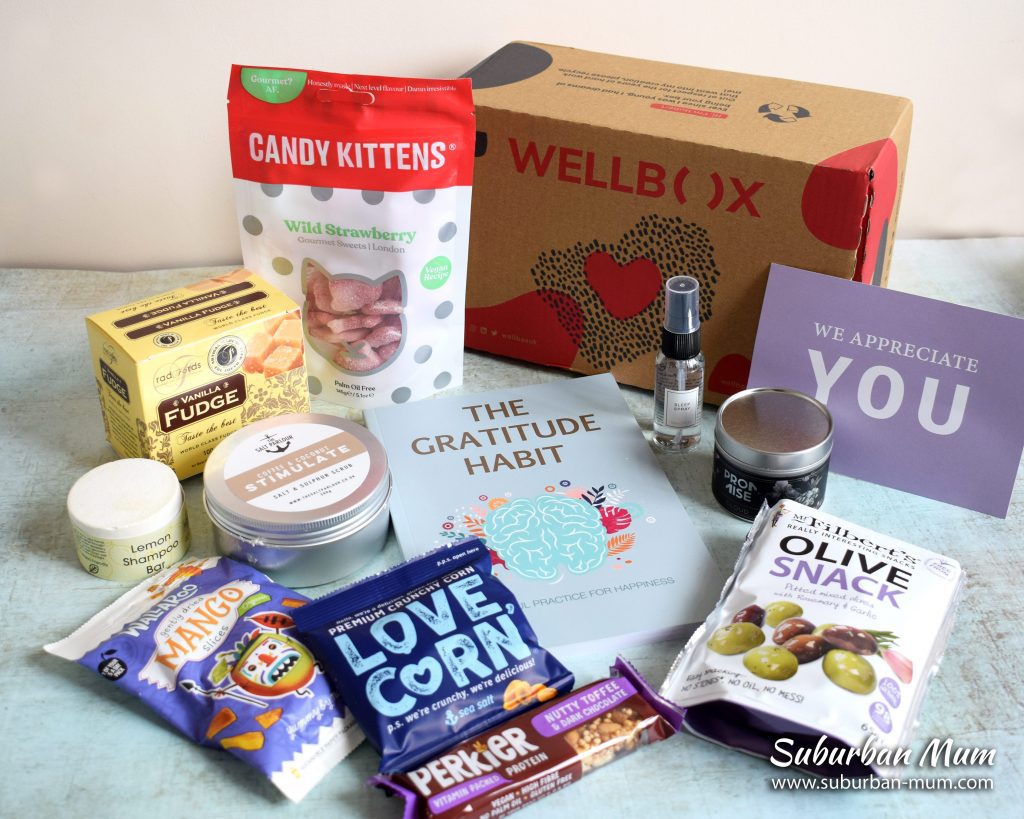 This arrived just in time for the manic month of May and it was very welcome. I've been lighting up the Promise candle in the evening once the boys are in bed to mark the start of some "me time" and I've been using the sleep spray at bed time.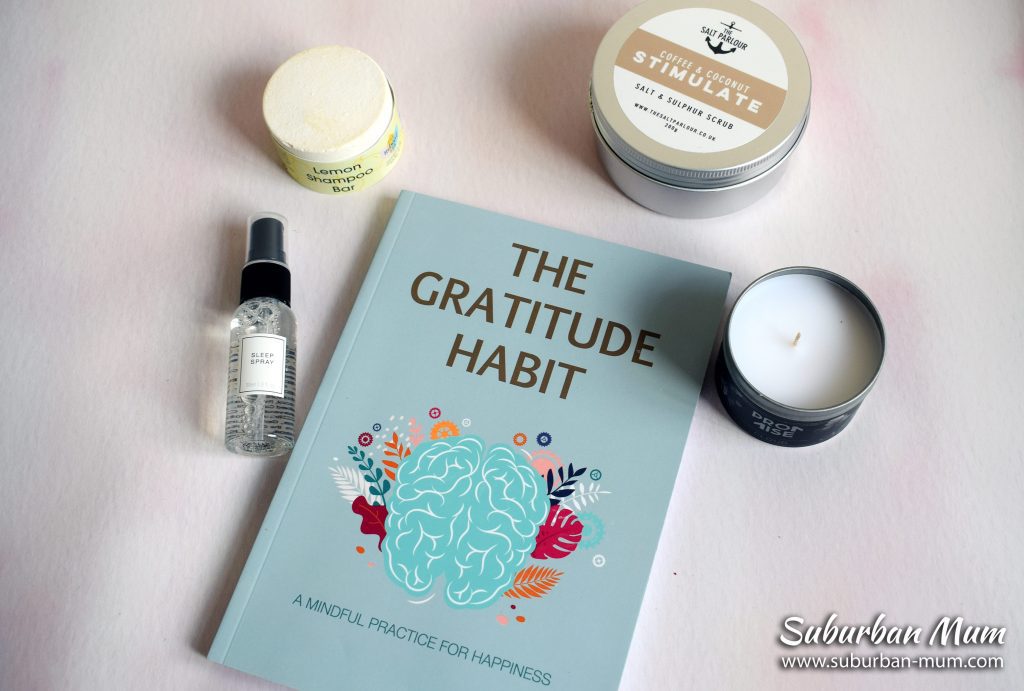 I did decide to share my snacks with the boys and they have gone down a treat. We particularly enjoyed the Candy Kittens and the fudge!
Wellboxes start from £18.35 with free UK delivery, there's also an option to add a personalised message too. I think Wellboxes are a fantastic idea, sending a box of thoughtful, usable gifts to friends or loved ones to know you are thinking about them can only be a good thing. I also love that they give back to the local community by donating a meal to a local homeless shelter or a donation to MIND.
You can find out more about Wellbox and their range of gifts over on their website. Why not give it a try?