As you can imagine, it's been a long while since we last set foot into a theme/amusement park. It's definitely one of the things we have missed doing most as a family, so when we were invited back to Wicksteed Park for their re-opening, we were thrilled.
Wicksteed Park, Kettering
Wicksteed Park is a Grade II listed park located in Kettering, Northamptonshire that also contains an amusement park. It's set within 147 acres of parkland. The park is free to enter (car park charges apply) and if you want to go on the rides in the amusement park, you pay for the rides in the form of individual tickets or wristbands which allows you full access to everything for the day.
Ticket prices: 
£20 Kids wristband

£17 Adults wristband

Tickets £2.50 each (number of tickets per ride varies)
Top Tip
If the main Reception is busy, head to the Thrill Zone to purchase your ride tickets/wristbands as there is usually much less of a queue there. 
Our first theme park visit since Covid
Wicksteed almost closed down due to the pandemic but thankfully, they managed to launch a fundraising appeal to save the park. It is one of the oldest theme parks in the UK so it would have been a real shame to see it go. Our first visit was in the summer of 2019 with friends so this was our first visit since the pandemic. 
The boys were beyond excited to be able to ride rollercoasters again and luckily the sun finally decided to come out so it was a glorious day for it.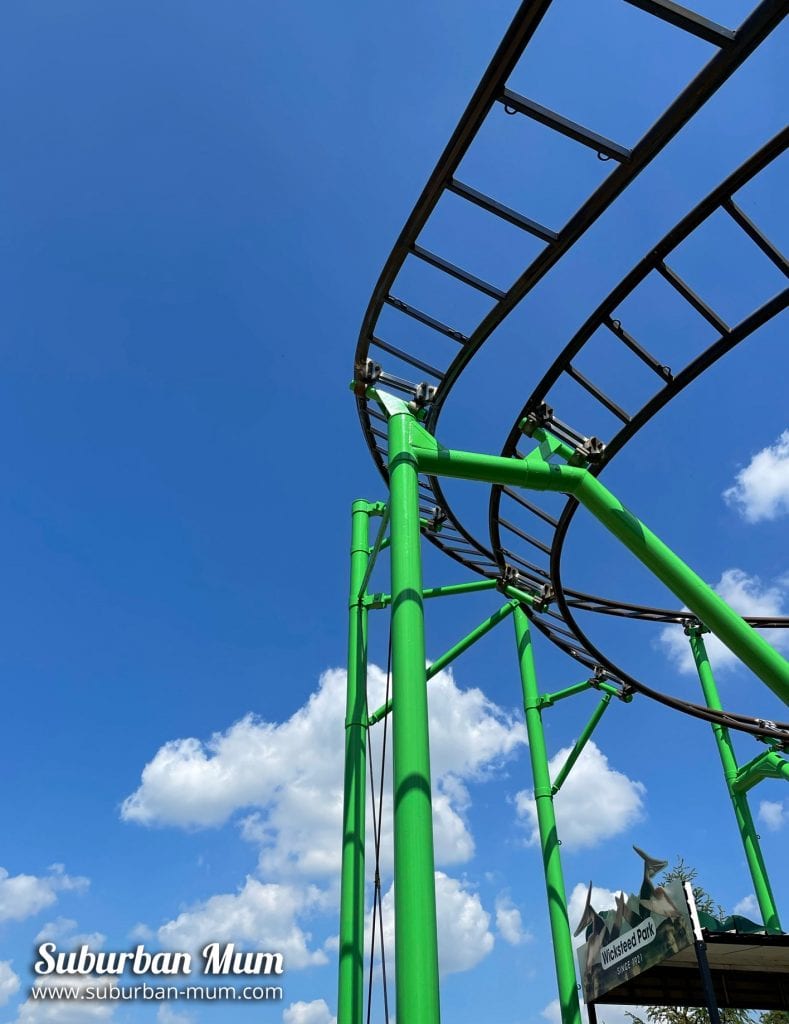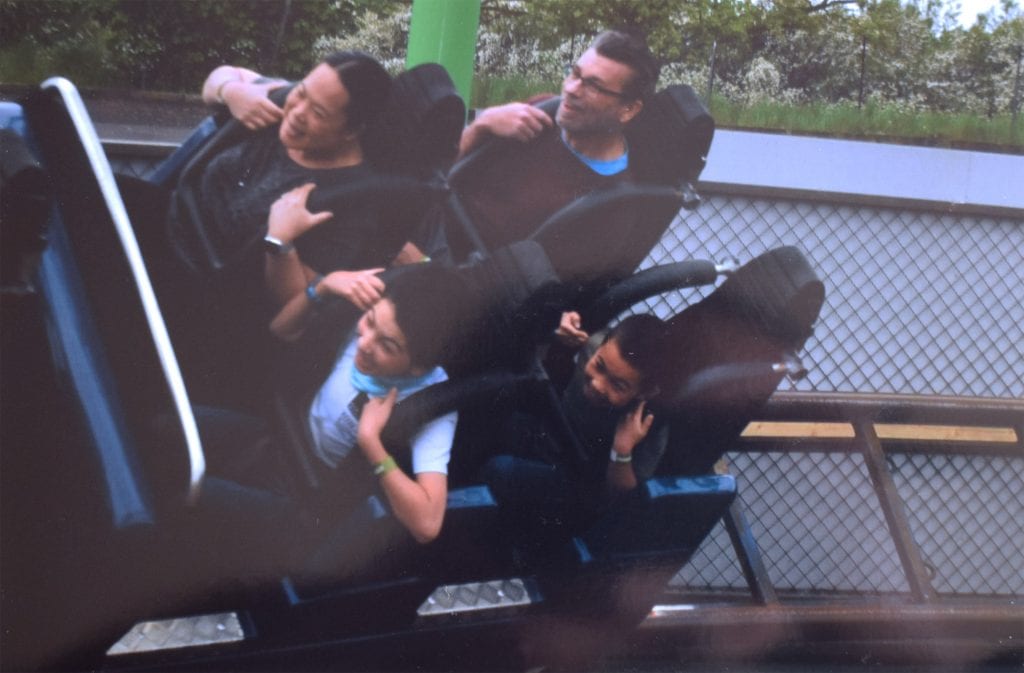 The amusements in Wicksteed Park are set out in different zones. You have the Heritage Zone with traditional rides such as the Carousel, Sway Rider as well as a traditional playground. There's also the Wicksteed Railway which takes visitors around the park and lakeshore.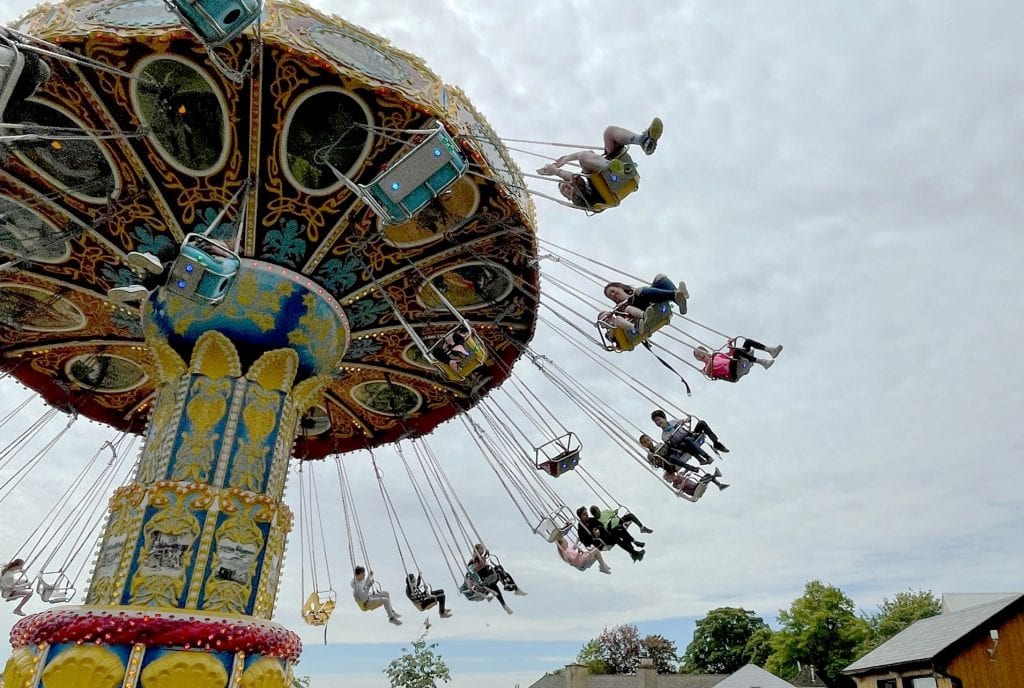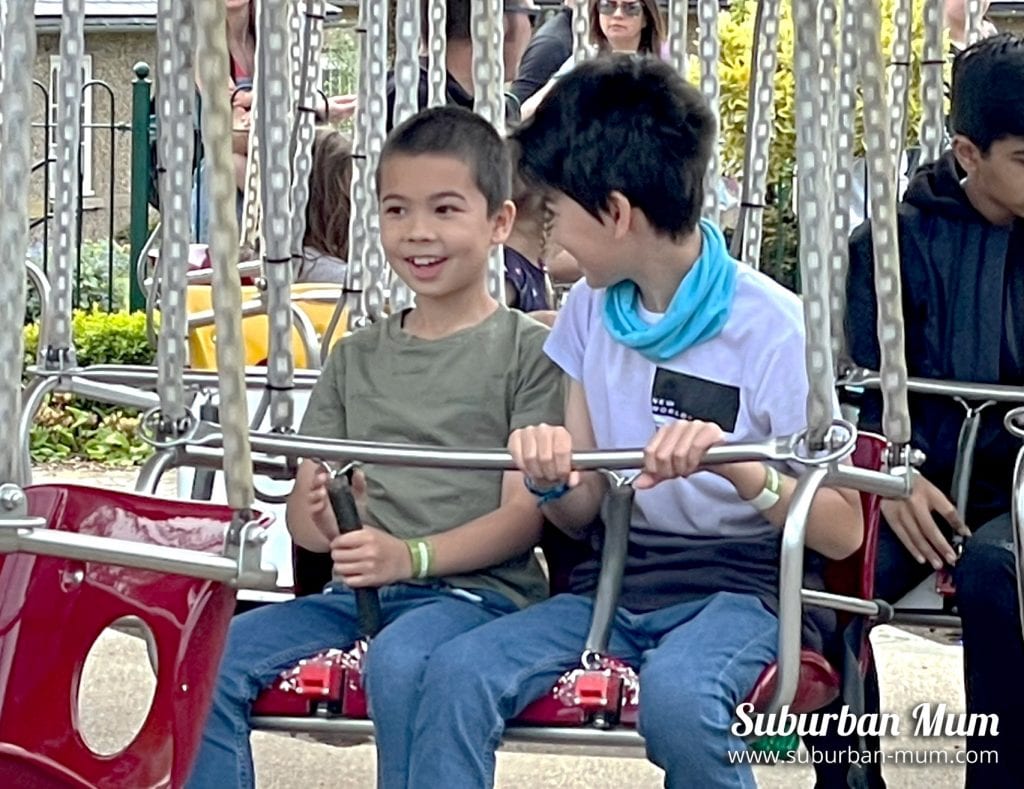 The Adventure Zone, which I would say is suitable for younger children or those who prefer more gentle rides. There's also the Aviary and Meerkats to see here as well as a Tree Top Walk and Crazy Golf.
We actually spent most of our time in the Thrill Zone as this is where the biggest rollercoaster was (Dinosaur Valley) as well as Rocky River Falls and the Paratrooper ride.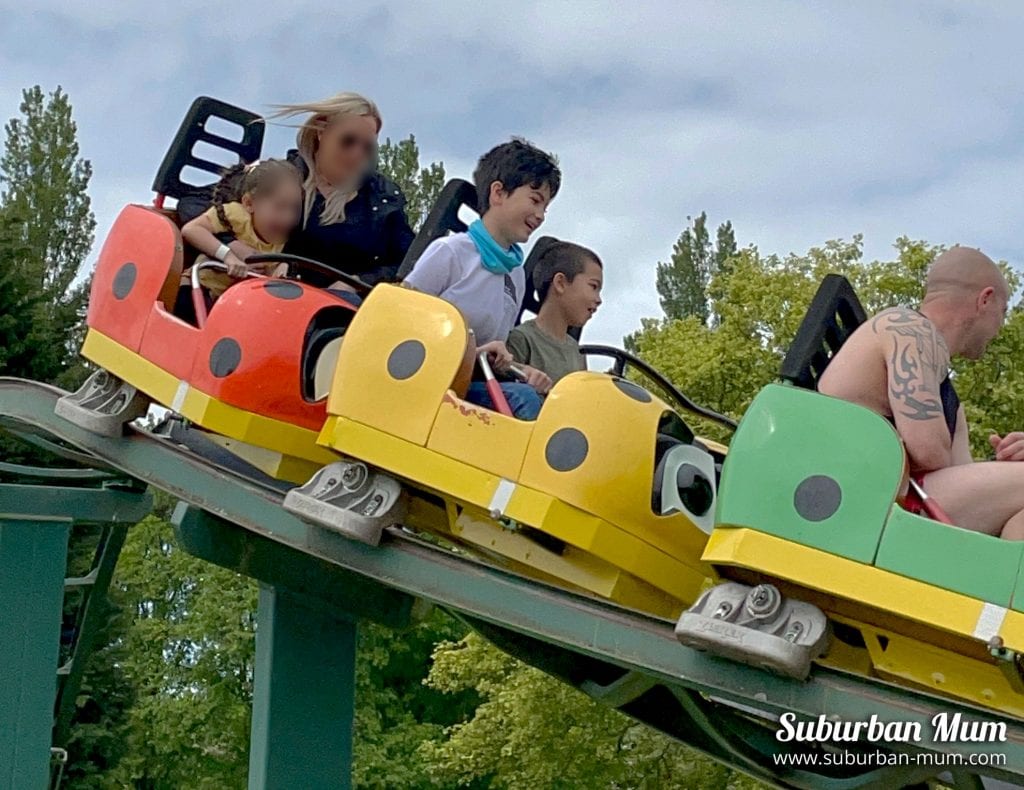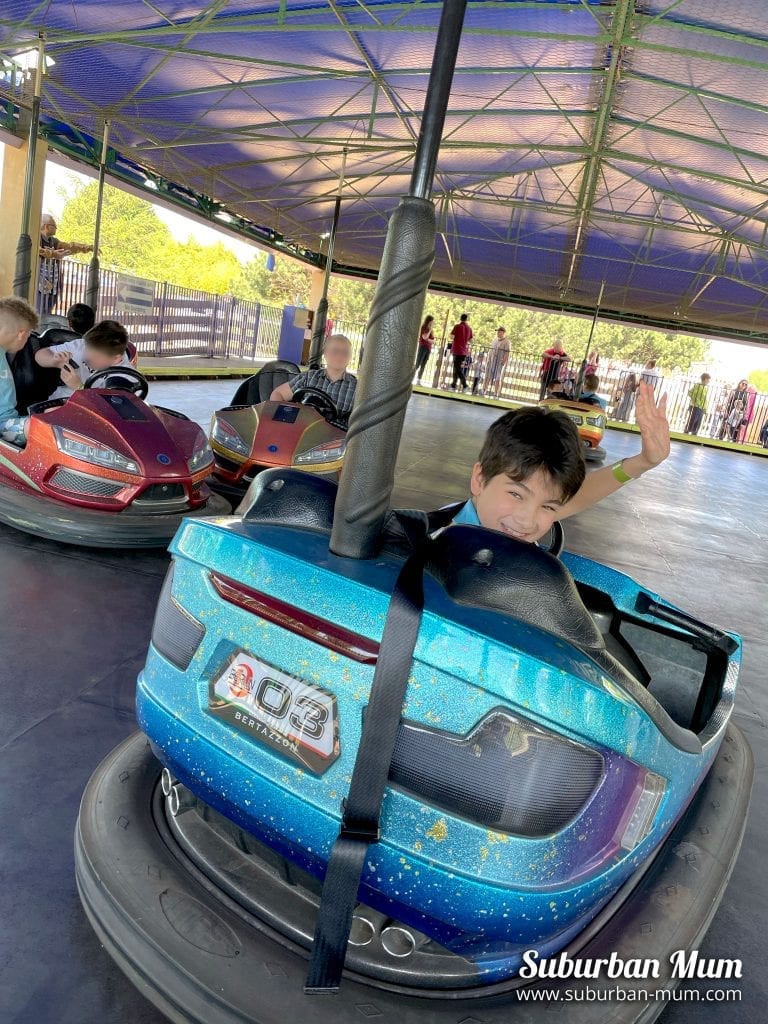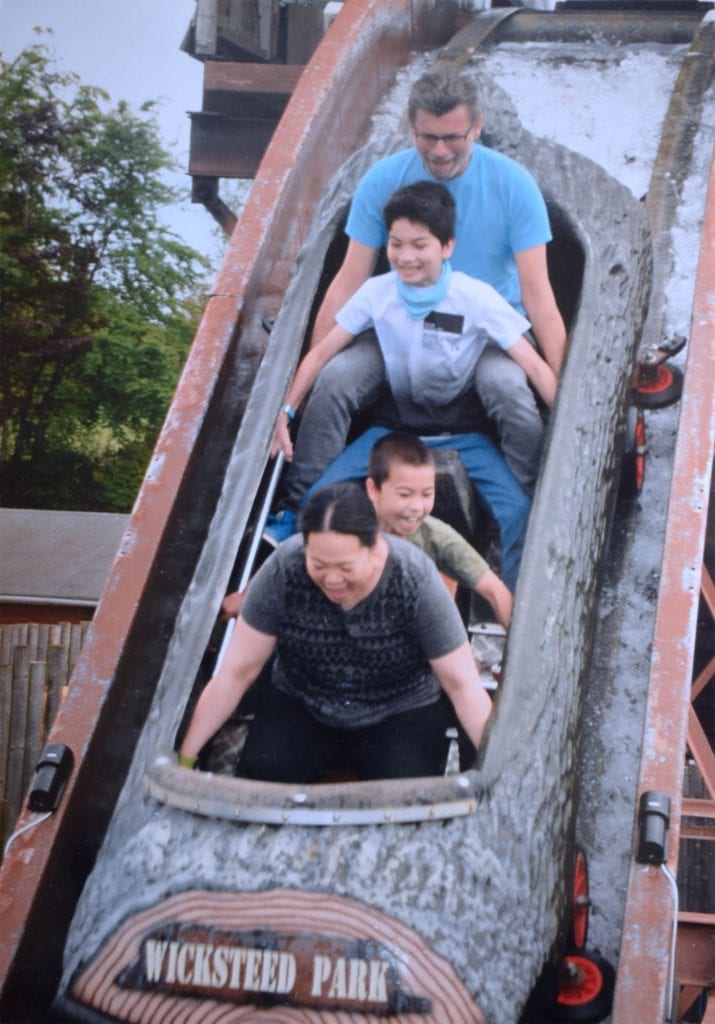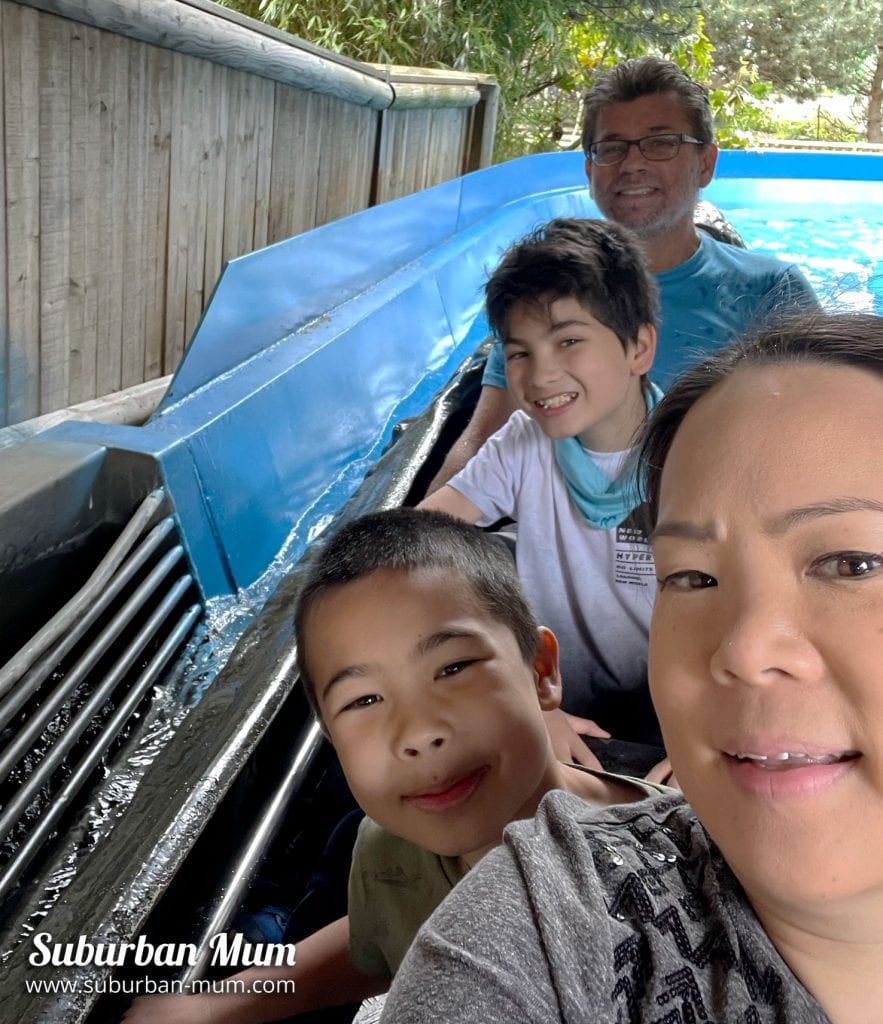 Lastly, there's the Splash Zone. Currently, the only ride that is running here is the Water Chute which worlds oldest surviving water-based rides in the world! 
The Sand & Water Play area, Lake boats and the Children's Paddle Lakes will be re-opening on 3 July. The boys went on the canoe boats on our last visit and had so much fun. It's a great activity to do when the weather is nice.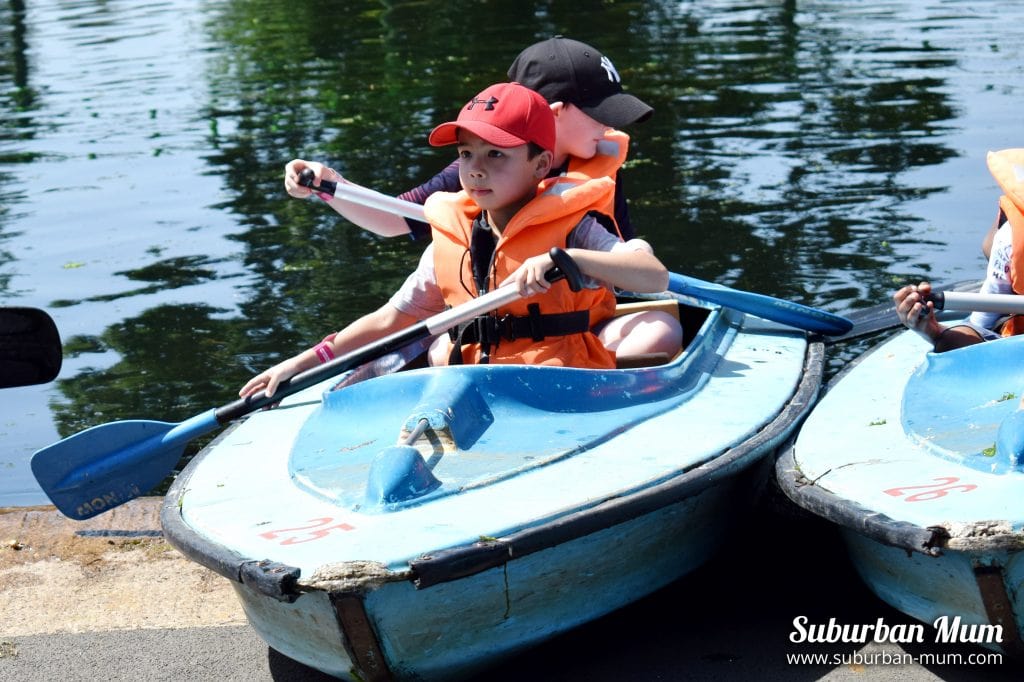 COVID measures at the amusements
Wicksteed has good COVID measures in place. There are hand sanitisers at the entrance and exit of every ride and each ride is sanitised before you go on. Masks weren't compulsory on rides but obviously, you can choose to wear them if you feel safer. One thing I would say they need are signs to remind people to social distance in queues. We didn't see much social distancing happening (we kept our distance as best we could)
Food at Wicksteed
Since our last visit, new caterers, The Hospitality have been brought on board. There are food stalls dotted around the park. The Carousel Cafe, Franks Burgers, Fish & Chips and The Parlour (ice cream) are located near the main entrance. There's also another Franks Burgers in Thrill Zone and Peacock Cafe in the Adventure Zone.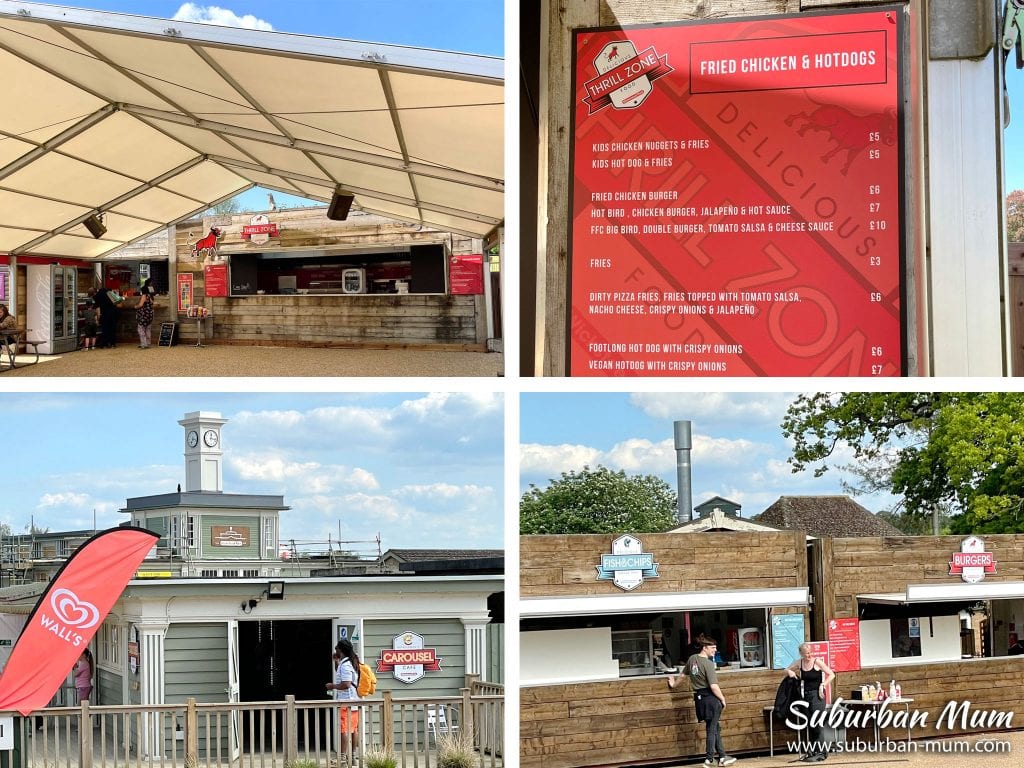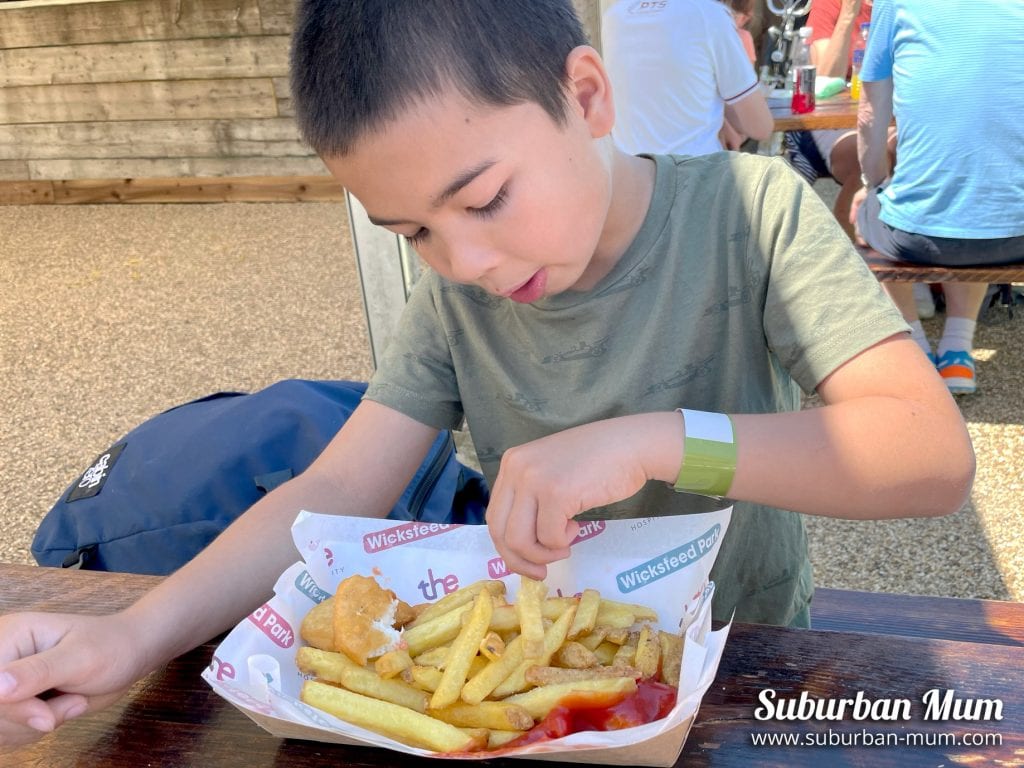 We ate at Franks Burgers in the Thrill Zone. We found the food is good value for kids at £5 for either Chicken Nuggets and Chips or a Hot Dog and chips. Adult meals are around £9 for a burger and chips (but similar to what you would expect to pay elsewhere) Mr H had the Dirty Pizza Fries which was were £6 which we felt was not good value. It is basically a portion of chips (£3) but with jalapenos and cheese on!
Where to stay
As Wicksteed is a public park we saw lots of dogs during the day so it's very dog-friendly. If you're not local to Kettering, there are hotels nearby you can stay at. We stayed at the Holiday Inn Express which was a 15-minute drive away. Wicksteed also offers camping onsite if you prefer that option.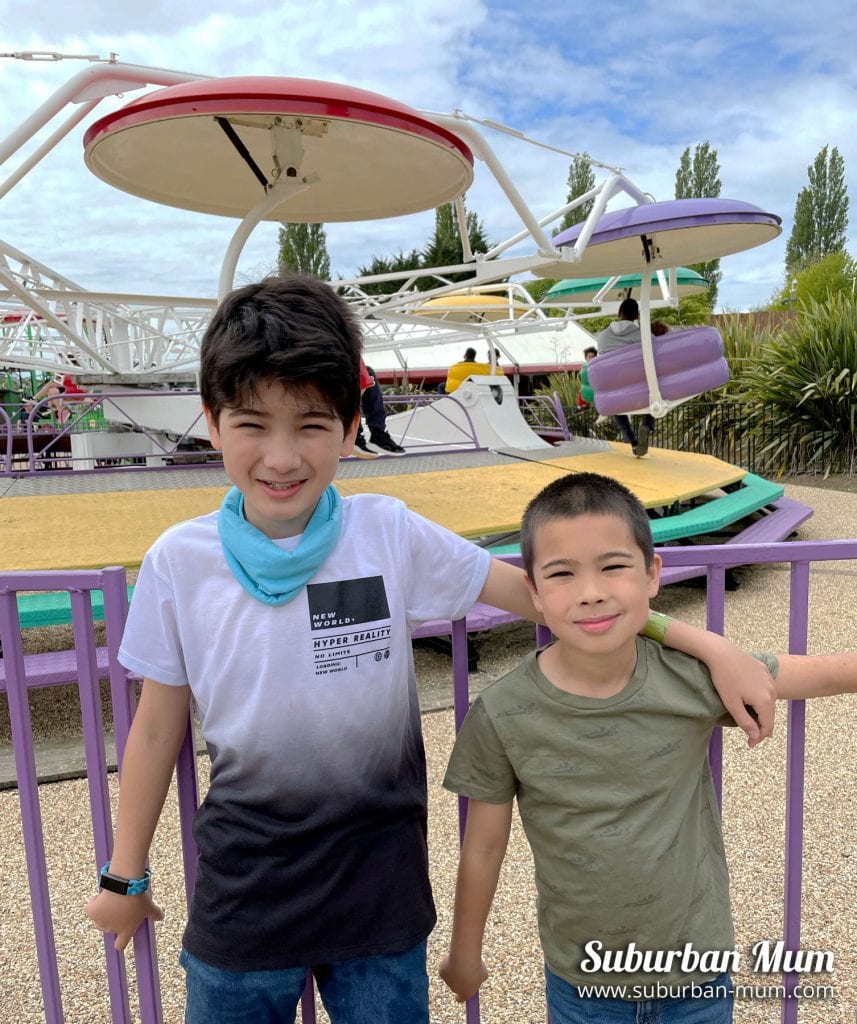 Overall, we really enjoyed our day at Wicksteed. We sanitised our hands at the stations before and after every ride (they were readily available throughout the park) and as it's not a huge theme park, we didn't have to queue too long to go on them either (no more than 10-15 mins). It didn't feel too different to a pre-pandemic day out and I put that down to the COVID measures they have in place.
You might also like: