You'll already know this if you're a regular reader of this blog, but we love a good family day out. We've visited lots of theme parks over the years, and they remain one of the boy's favourite things to do.
One place I wasn't aware of though, was Wicksteed Park in Kettering Northamptonshire. So when we were offered the chance to review the place, I had to say yes.
Our Wicksteed Park review
Wicksteed Park is set within 147 acres of parkland, the park itself is free to visit (car parking charges do apply), and there is plenty of open space to enjoy a picnic, go for a walk or use the play areas. You need to purchase tickets for each ride or a wristband that allows you unlimited rides for the day. There are also activities such as Wicky's Play Factory, Clip 'n Climb, Zip Wire and Archery that you have to pay extra for as they aren't included in the cost of the wristband.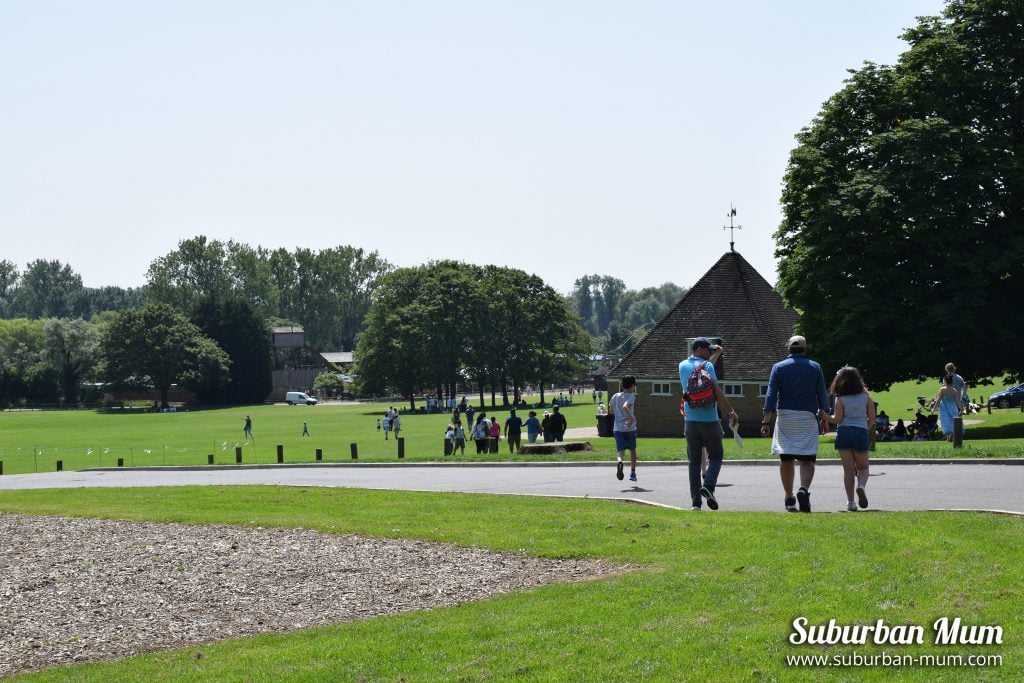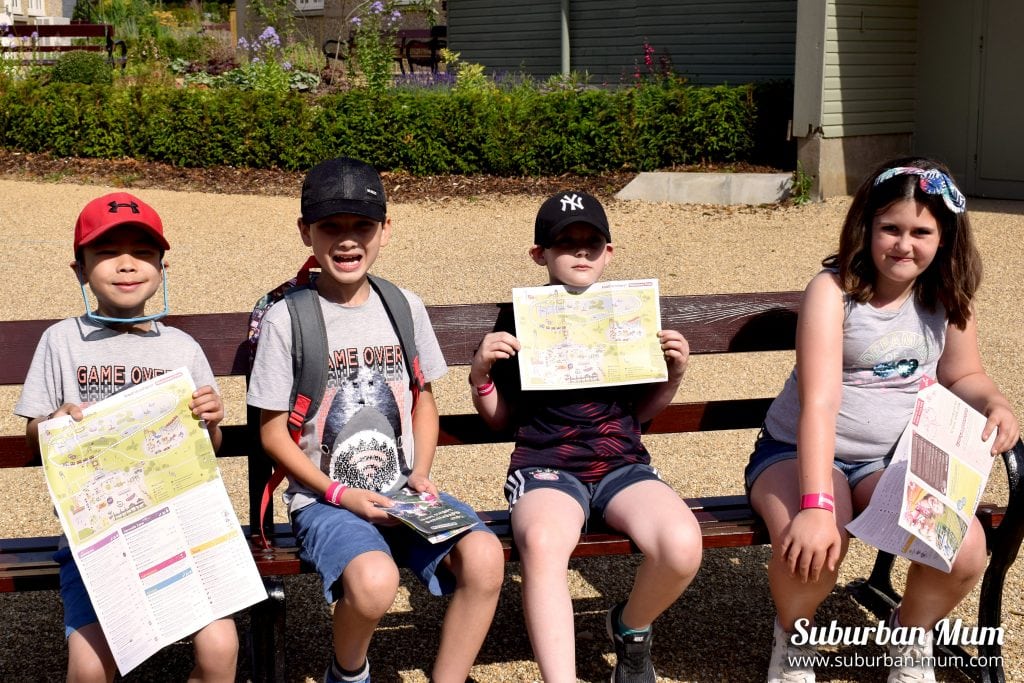 Clip 'n Climb
We arrived early Saturday morning, on the hottest day of the year no less, and the kids were super excited to be spending the day at Wicksteed. Along with our friends who joined us, we were booked into an early morning session to try out Clip 'n Climb, which is one of the parks newest additions.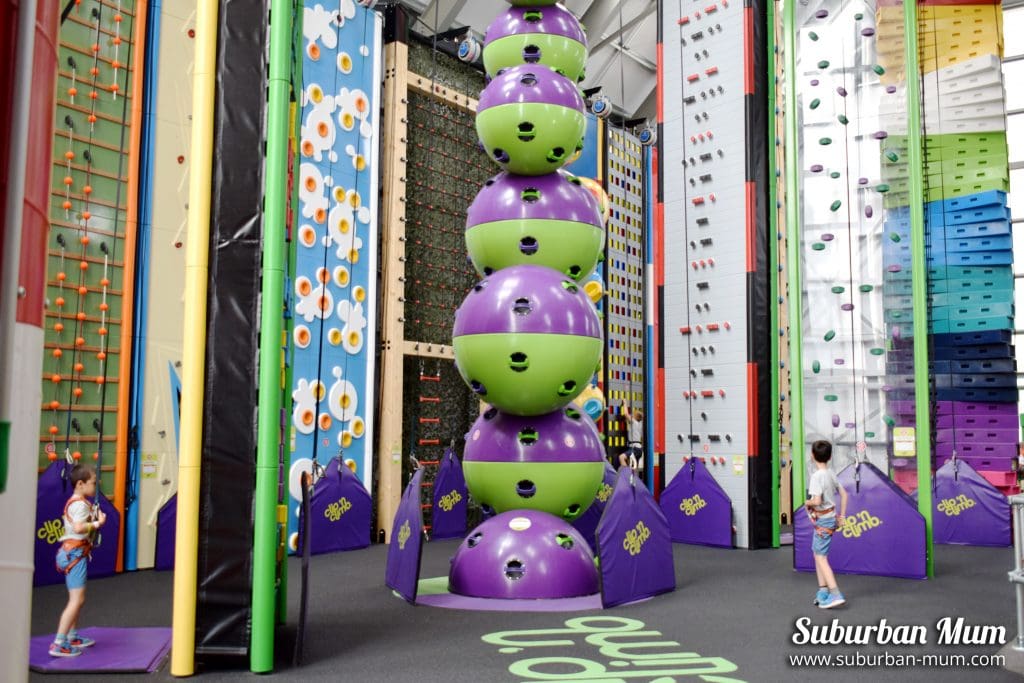 If you've not heard of Clip 'n Climb before, it is an indoor wall climbing activity suitable for children aged 4+ The Clip 'n Climb at Wicksteed features 28 different challenges. The aim is to climb to the top and then abseil back down.
It was the boy's first experience of Clip 'n Climb as we don't have one local to us. However, our friend's girls have been many times before and they informed me that the climbing walls at Wicksteed were all a third taller compared to the ones they'd previously been too.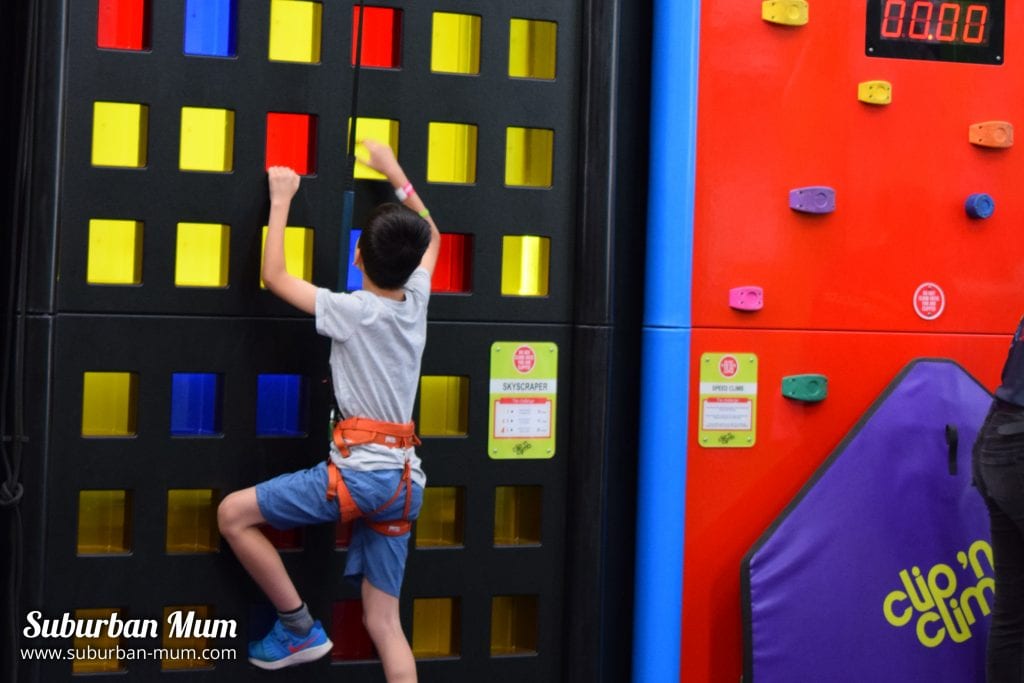 Once they were all harnessed up and shown how to use the equipment safely, they were off. The boys were quite happy to go around choosing which climbing wall they wanted to try. There were varying levels of difficulty and staff were on hand help children clip and unclip from the walls. The Clip 'n Climb session lasts an hour, not including the briefing time at the start.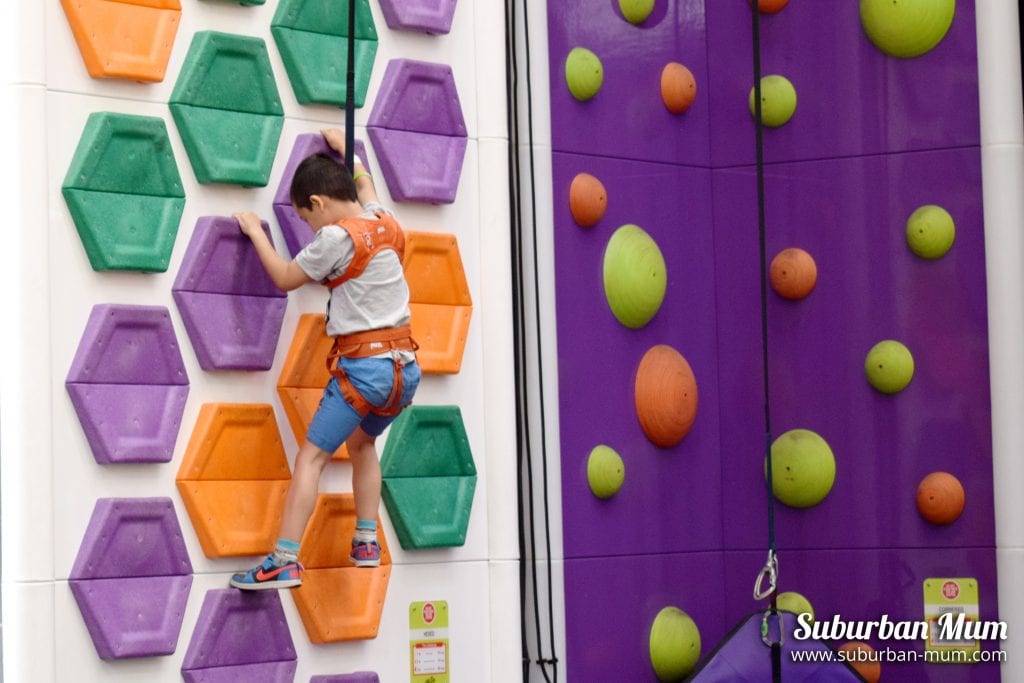 Rides and Attractions
After our Clip 'n Climb session, the kids were desperate to head onto some rides. These are split into different zones, and each ride is clearly marked with any height restrictions and the number of ride tickets you need if you don't have a wristband.
We started in the Adventure Zone to ease them in as most of the rides in this area were suitable for children who are a minimum of 0.9 metres.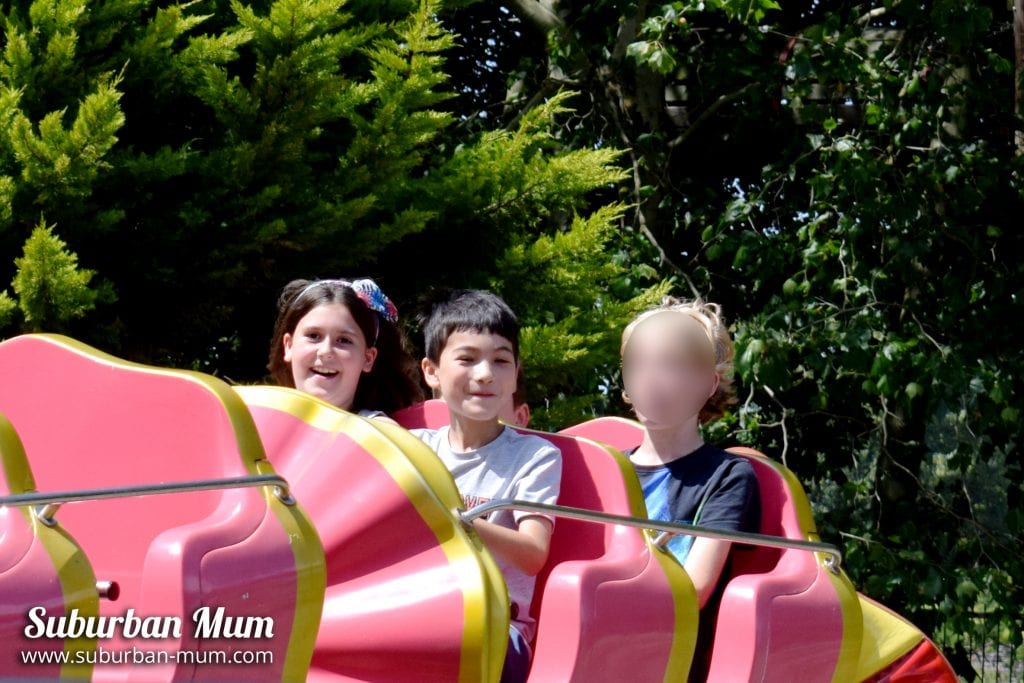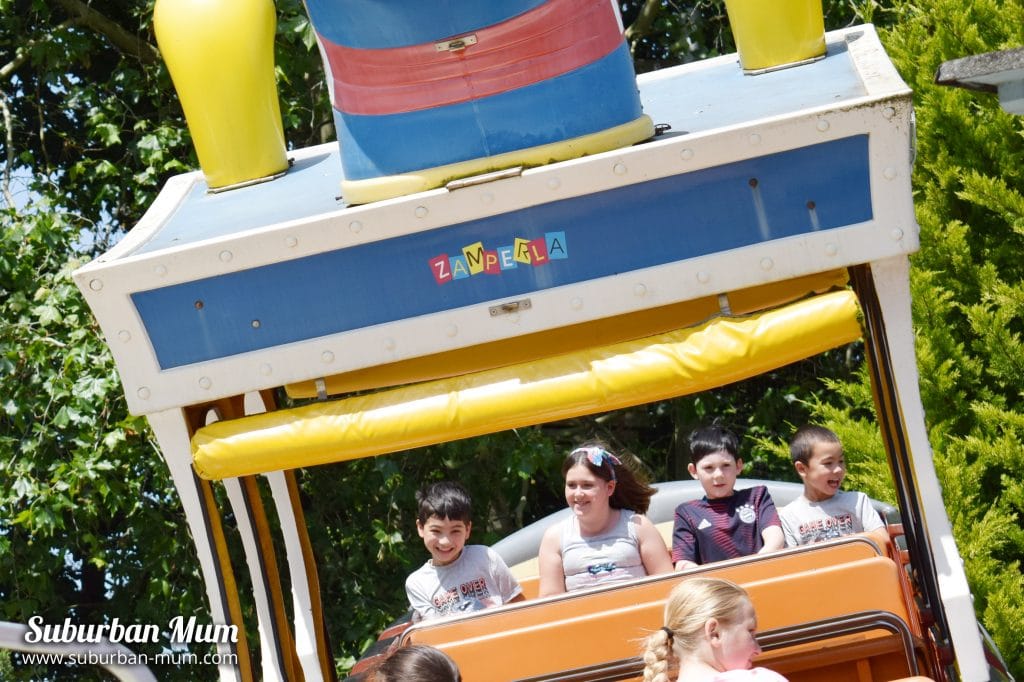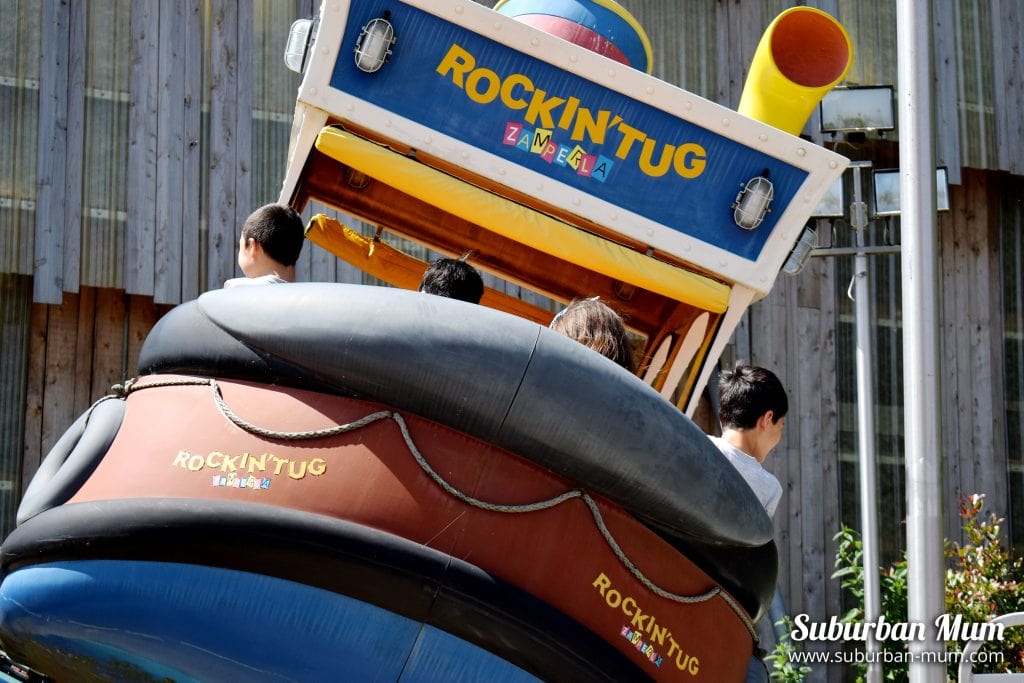 The kids then decided they were ready to brave the bigger rides in the Thrill Zone, which meant us adults could join in the fun too. The biggest draw without a doubt was the Pinfari rollercoaster. M was so excited that he was tall enough to go on it he was bursting with excitement.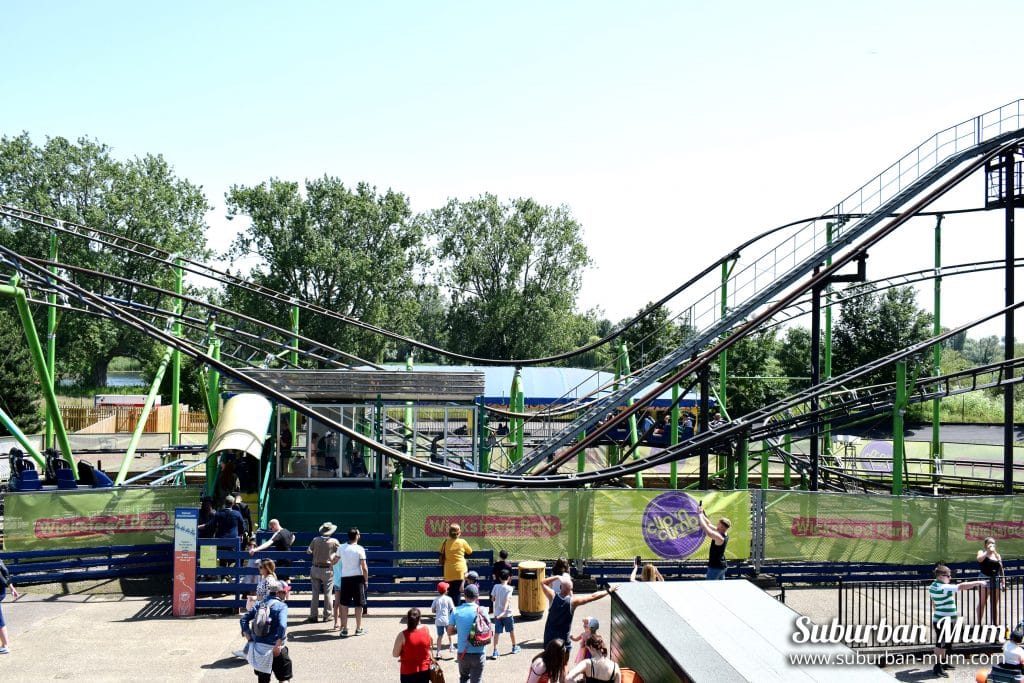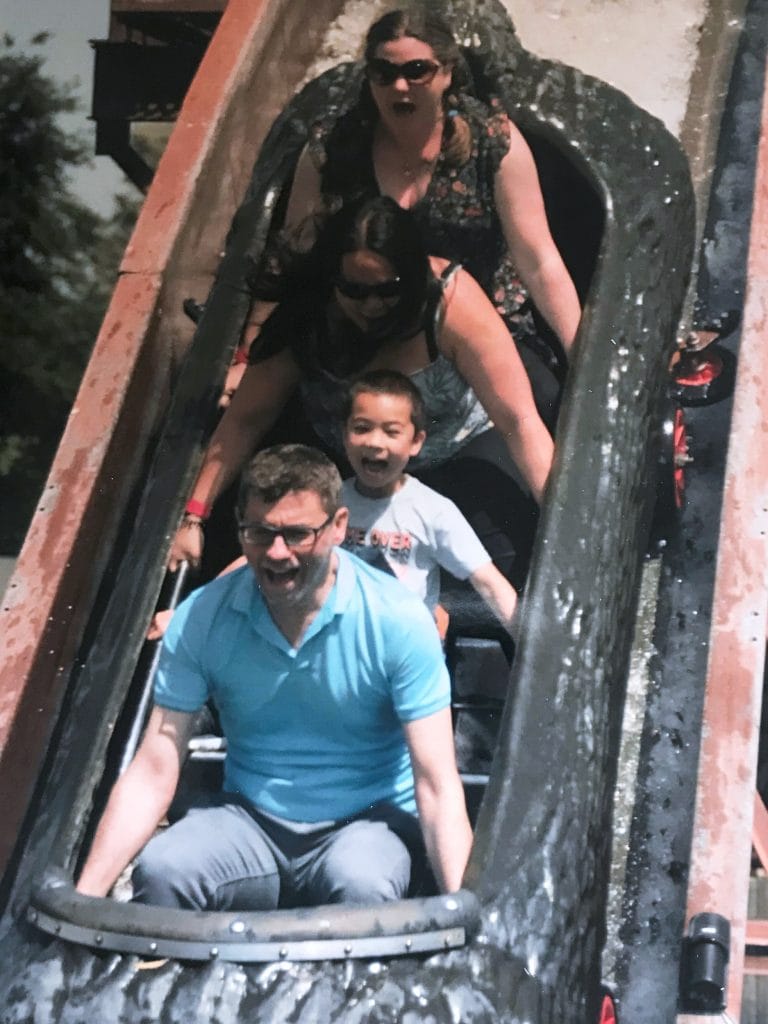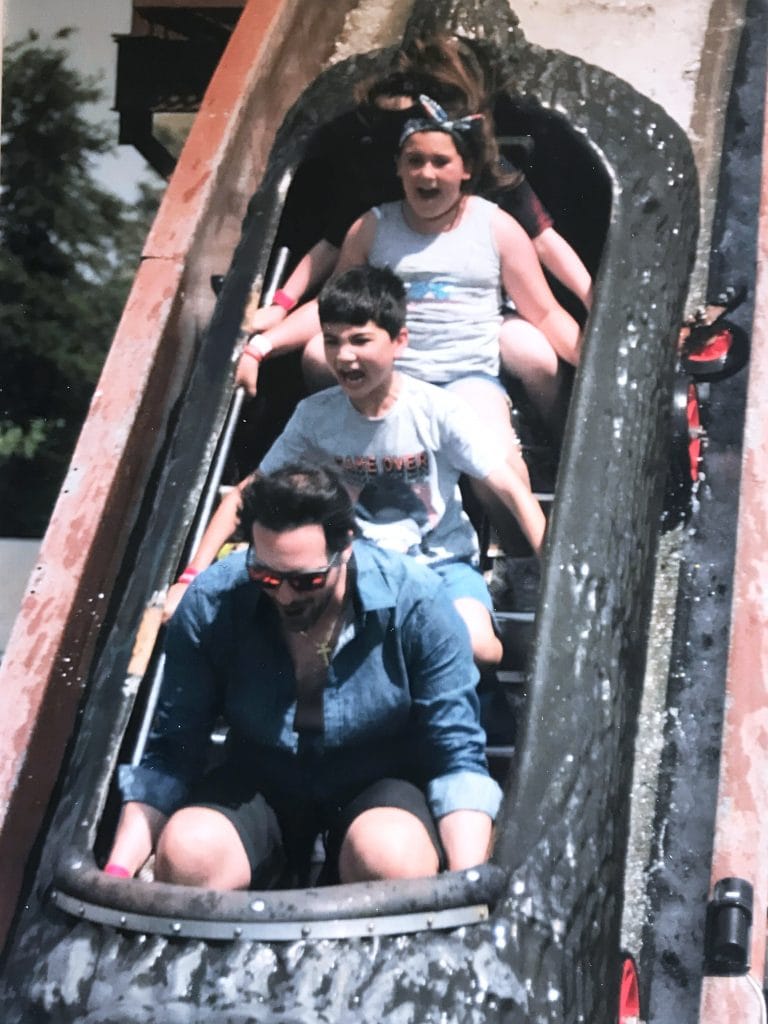 This zone was by far the kid's favourite area, we went on the Pinfari rollercoaster numerous times, and the kids also loved the smaller Ladybird coaster and Paratrooper too.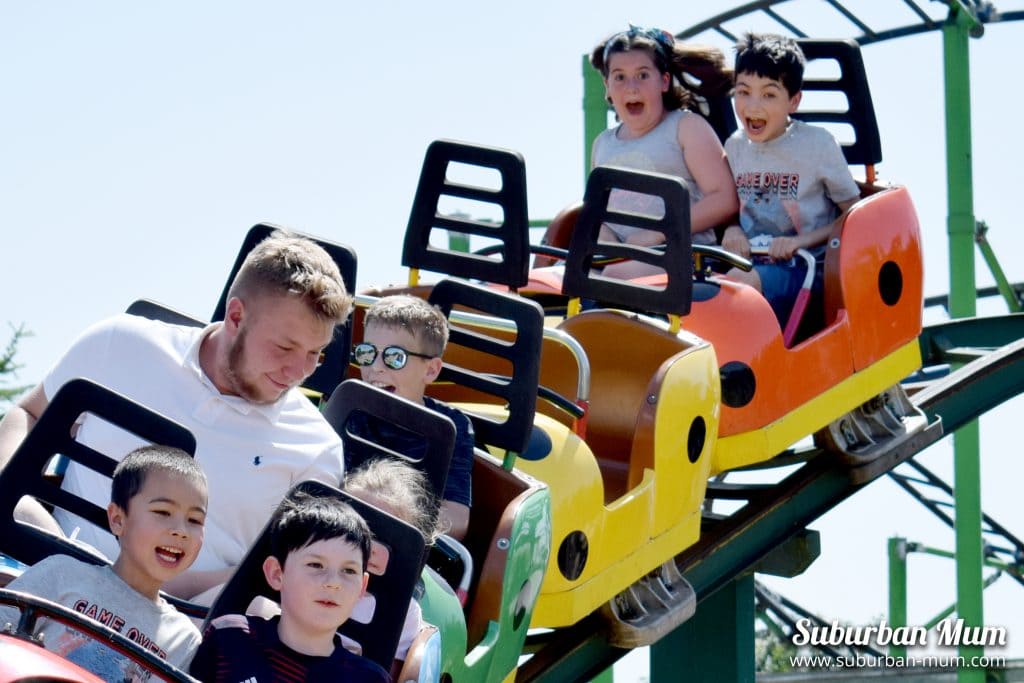 Food & Drink
After a hot and busy morning, it was time to refuel and head out of the sun for a bit (it was scorching hot that day) There are several places where you can grab a bite to eat. We popped into the Hexagon Smokehouse where there was a choice of both hot food (burgers, fried chicken and ribs with chips) or sandwiches and salads. Prices were very reasonable, the sandwiches were a few pounds, and hot food was £6/7. You could also opt to bring a picnic with you if you prefer.
Splash Zone
After lunch, we decided to head over to the Children's Lakes in the Splash Zone so the children could have a go at Canoeing. It was the boys first time out on their own, and they really enjoyed the experience. It didn't take them long to get the hang of rowing.
We ended the day back in the Thrill Zone – the kids just couldn't get enough of the rides there!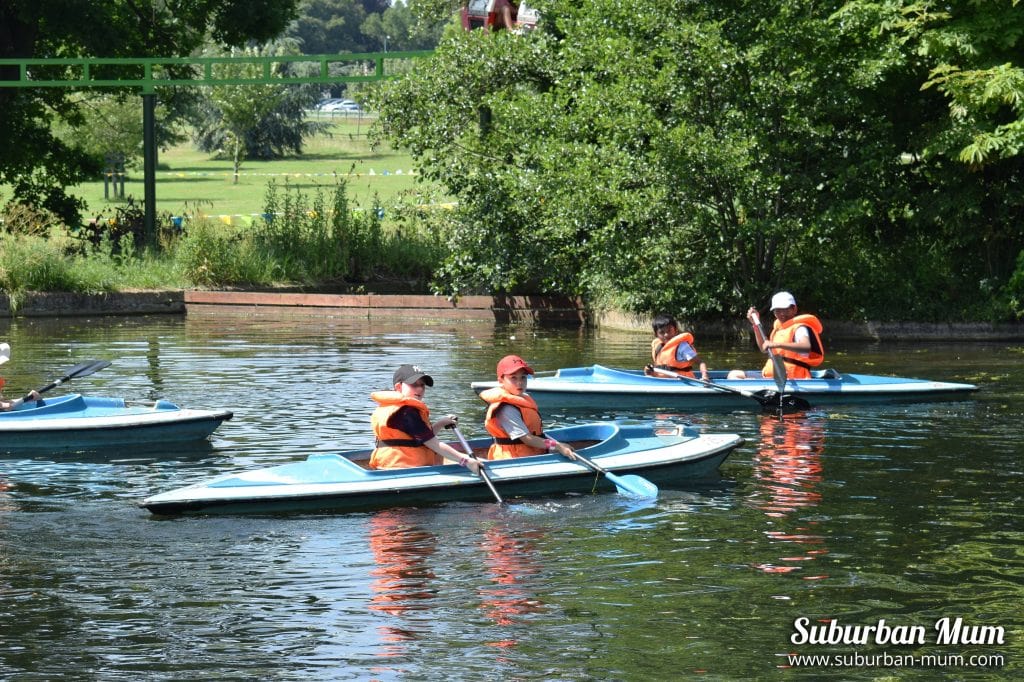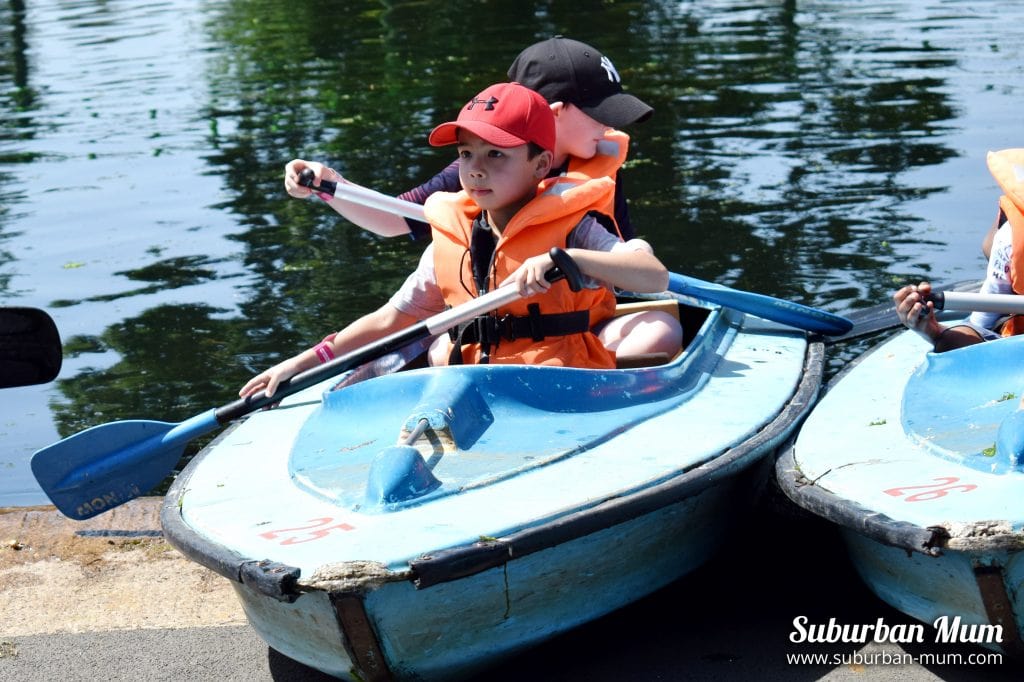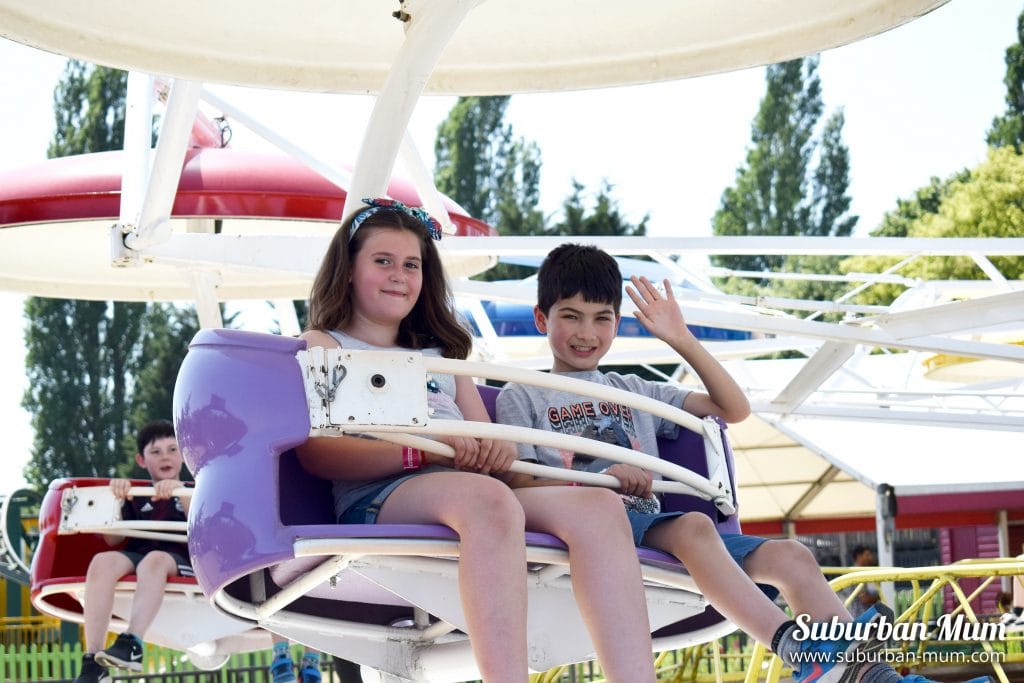 What did we think of Wicksteed Park?
We had a fantastic day out at Wicksteed Park, and we were impressed with everything it had to offer. There's plenty of open space, so you don't ever feel like there are crowds of people everywhere. We never had to wait longer 15 minutes to go on the rides, considering it was the weekend and it was on a hot sunny day too! It made a refreshing change compared to other theme parks we've been to where we've only been able to get on a few rides due to the enormous queues.
There were lots we didn't get around to, we ran out of time to visit the railway and hop on the train, as well as the traditional rides in the heritage zone, the playground, go-karts, dodgems and Laser Xtreme. We could have easily spent another day there to be able to get round to do it all.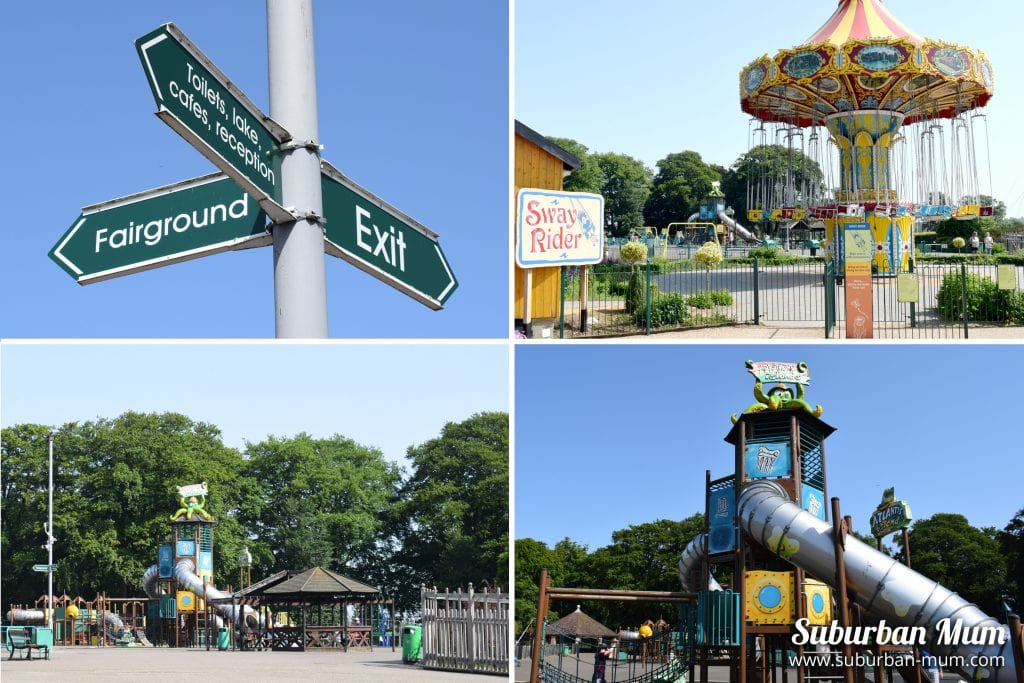 Wicksteed Park caters well for children of all ages. There are a few rides suitable for younger children (under 4s), and for those that are under 0.9 metres, there is a huge playground they can visit, or there is Wicky's Play Factory which is a soft play area with a cafe.
Stay on-site
Wicksteed has a campsite available too so you could make a weekend of it and visit on both days. You can also take advantage of their special offer, which gives campers 50% off wristbands for the second day.
If you don't fancy the thought of camping (like us), you can choose to stay in a hotel nearby. We live around 2½ hours away and booked ourselves into the Holiday Inn Express in Kettering, which was a 15-minute drive from Wicksteed Park.
We loved our day out at Wicksteed and can highly recommend it as a great family day out.
*We received complimentary tickets to Wicksteed Park in exchange for this review.
Pin it for later: